Young Irish medtech and life sciences companies are transforming the world of health. Here are 23 to watch.
Ireland has a rich pipeline of medtech and life sciences start-ups and experienced entrepreneurs supported by a collaborative community.
The success of Ireland's global medtech hub has seen €566m in investments and 2,300 jobs publicly announced, and €180m finance raised by start-ups over the past three years, according to the Irish Medtech Association.
Here are 23 Irish medical and life sciences tech firms that are transforming the world of healthcare:
Founded by John Power as Cerus Medical in 1997, Galway-headquartered Aerogen's acute care aerosol drug delivery devices are used in 75 countries. Customers include 80pc of hospitals in Ireland and 60pc of the top hospitals in the US. The company plans to create 80 new jobs at its new 27,000 sq ft engineering labs at Galway Business Park. Last year the company announced 50 new jobs after it secured a €30m loan from the European Investment Bank.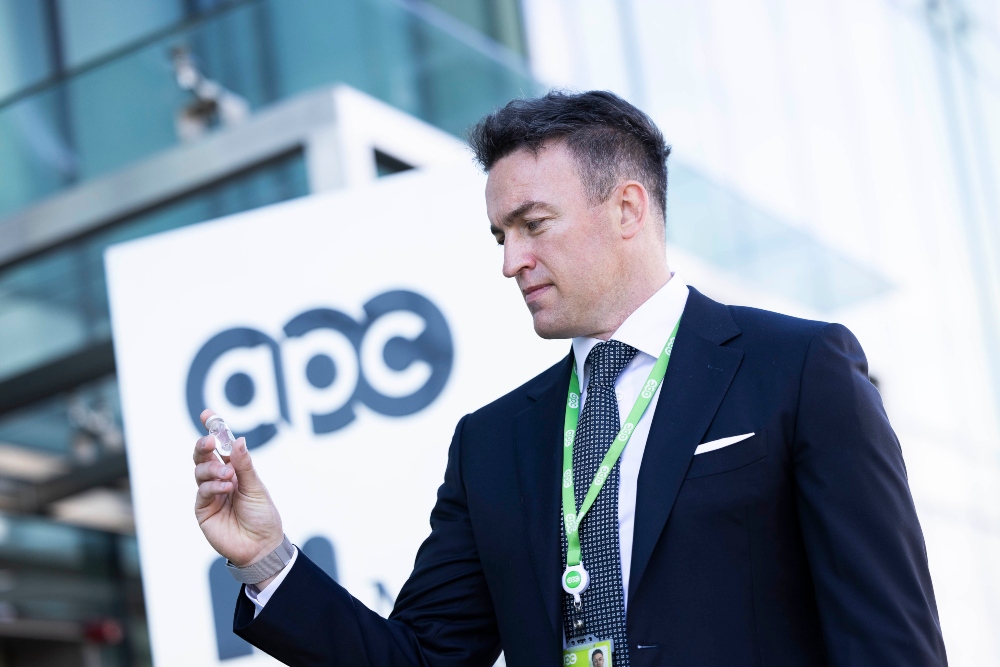 Established in 2011 by CEO Dr Mark Barrett and CTO Professor Brian Glennon, APC combines its platform technology, ACHIEVE, BioACHIEVE and iACHIEVE, and its globally recognised research team, to accelerate how drug and vaccine manufacturing processes are researched and developed. The company recently revealed plans to invest €25m and will create 120 new jobs through the formation of a 'Global Centre of Excellence for Vaccine and Advanced Therapeutic Research and Manufacturing.'
Atlantic Therapeutics is a Galway medtech firm pioneering a non-invasive wearable treatment for urinary incontinence. Also known as bladder weakness, urinary incontinence is a stigmatised condition that impacts one in three women worldwide, having a profoundly negative impact on quality and enjoyment of life. The technology has offered hope to millions of women worldwide whose only option to deal with bladder leaks has to been to use feminine hygiene pads. In February 2021 the company raised €2m in investment from the Western Development Commission.
Bluedrop Medical is involved in developing and commercialising an internet of things (IoT) device that provides early detection of diabetic foot ulcers. In September of last year the company secured €3.7m in investment from the Halo Business Angel Network, on top of a €2.5m investment from the European Investment Council in June. In Ireland, more than 540 amputations are carried out on patients with diabetes each year as a result of foot ulcers caused by nerves damage. Bluedrop's device could save the Irish health service €40m a year on treatments associated with foot ulcers. Bluedrop was founded in 2015 by Chris Murphy and Simon Kiersey.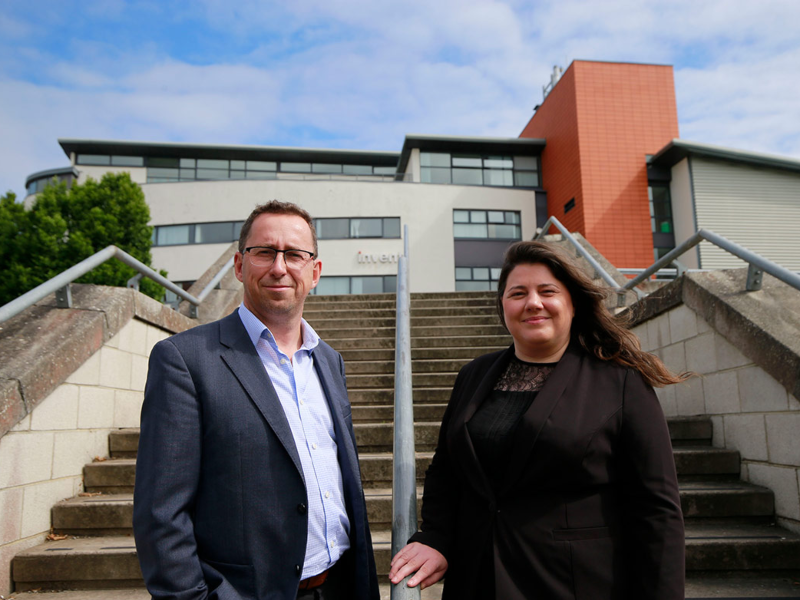 Invent DCU-based Deciphex created artificial intelligence technologies for pre-clinical/toxicologic digital pathology. Since its foundation in 2017, the company already has two products in-market. Patholytix Preclinical, already in use by many of the world's leading pharma and CROs, is designed to accelerate the evaluation of drug safety, streamlining the interaction between distributed pharma sites and external collaborators while also accelerating the review of digital pathology specimens in preclinical/toxicologic pathology. Patholytix AI layers on the benefits of artificial intelligence by allowing users to triage samples using AI-based interpretation of histology images. Last year the company raised $6.2m in a Series A round to accelerate its R&D efforts.
Diaceutics was founded 14 years ago by Peter and Ryan Keeling. In 2019 Diaceutics went public on the London Stock Exchange, raising £17m (€19.5m). The company last year launched its DXRX platform believed to be the world's first digital platform to solve global cancer testing issues. Underpinned by Diaceutics′ database of more than 227m patient records, the platform will enable the industry-wide collaboration required between pharmaceutical companies, laboratories and diagnostic companies to unlock the power of precision medicine and ensure every eligible patient gets the treatment they need, when they need it.
HealthBeacon was founded in 2013 by Jim Joyce and Kieran Daly. The HealthBeacon FDA-approved Injection Care Management System offers digitally enabled remote care monitoring and support service for patients managing self-injectable medications. Last year the company was named an official supplier to the NHS in the UK. Earlier this year HealthBeacon announced 100 new jobs after signing a new multimillion-dollar partnership with North American home appliances distributor Hamilton Beach Brands. In September the company raised a further €6m from backers to bring total investment to date to €25m.
Suzanne Moloney's HidraMed Solutions has developed a wound dressing system that supports people with Hidradenitis Suppurativa (HS), a debilitating disease of the skin that affects one in 100 people. It causes lesions and wounds to form on delicate areas of the body such as the armpit and groin, but can occur almost anywhere. Traditional dressings require adhesives to stay on, which causes irritation and further skin damage.
HidraMed has developed a technology called HidraWear, which enables quick and easy dressing changes and secure dressing retention.
For her innovation and the promise of her business Moloney was recently chosen as The Irish Times Business Person of the Month, an award run in association with Bank of Ireland.
From a start-up six years ago to one of the fastest growing companies in Ireland, the trajectory of Irish medtech company LetsGetChecked is compelling to watch. The company, which was founded by CEO Peter Foley in 2015, and recently announced 160 jobs in a move that will bring the company's global team to 653 employees. LetsGetChecked tests cover general health, men's health, women's health, and sexual health, and are available in Ireland and other European countries, as well as nationwide in the United States. By combining health data and diagnostic results, LetsGetChecked provides rich health insights to enable better healthcare decision making.
Last year LetsGetChecked raised $71m in funding bringing to $113m the amount it has raised so far. The company experienced significant growth in 2020, with sales increasing by over 800pc year-on-year. LetsGetChecked has also shipped more than 1m coronavirus tests since the beginning of the pandemic. LetsGetChecked is currently working alongside American Airlines, British Airways, and OneWorld to launch a transatlantic Coronavirus testing trial to demonstrate how testing can re-open travel routes and remove the need for quarantine periods. The company has opened a new lab in Dublin and has moved into at-home Covid-19 testing, promising a 24-hour turnaround at €129 per test. Building on experience from its CLIA/CAP/BSL II certified high complexity laboratory based in Monrovia, California, the forthcoming Dublin-based lab will be its first owned and operated laboratory in Europe.
Founded by husband and wife team James Wall and Jacqui O'Connor, MedScan3D converts 3D scans into 3D-printed anatomical models, rapidly enhancing the turnaround of models for R&D teams. Customers of the company founded in 2019 will include medical device companies, surgeons and trainee surgeons, universities, hospitals and technical sales teams. The company has responded rapidly to the Covid-19 outbreak by making 3D-printed face shields for nursing homes.
Founded in 2012 as a spinout from IT Carlow by Xuemie Germaine, Carlow-based MicroGen Biotech raised $3.8m in funding in 2020. The company has developed technology to ensure better food safety and soil health by blocking the update of metal by crops on land that has been contaminated and works to break down pollutants in the soil and restore soil to original fertility.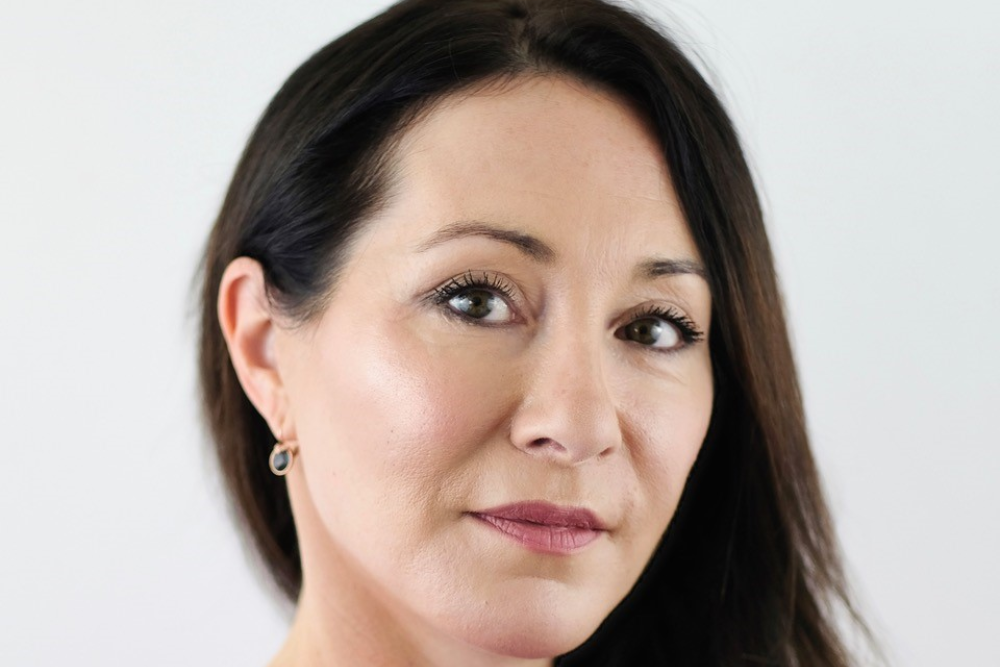 Established 12 years ago by Dr Linda Nolan, Mybio is a premium supplier of research products, technology and expertise and is at the forefront of innovation in life sciences. The company is an exclusive supplier of many of the world's leading bioscience reagents to the Irish market. "We work with some of the leading brands in life sciences and we represent the brand as if it's our own," Nolan told ThinkBusiness last year. MyBio has rolled out what it claims to be the fastest and most accurate antigen test that takes just 15 minutes and is 99pc accurate. The company has secured supply of the MöLab Covid-19 Rapid Antigen Test and is already working with many businesses, including food manufacturers, to contain the virus, and especially to identify asymptomatic carriers before it is too late.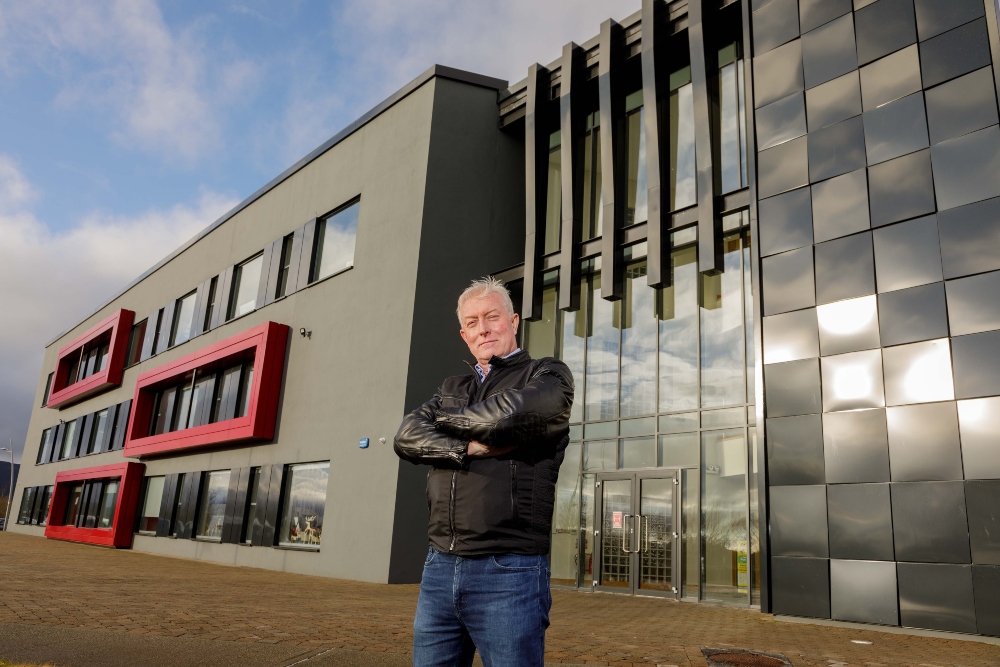 Sligo biotech business Nektr Technologies is developing an anti-bacterial, anti-fungal and anti-viral synthetic compound with far-reaching applications in the areas of human and animal health. Nektr recently raised €1m in funding to develop its ground-breaking new technology, including €500,000 from the Western Development Commission. Nektr's CEO Frank Boyle previously founded medical device company ProTek Medical, which he sold to Koch Industries in 2016.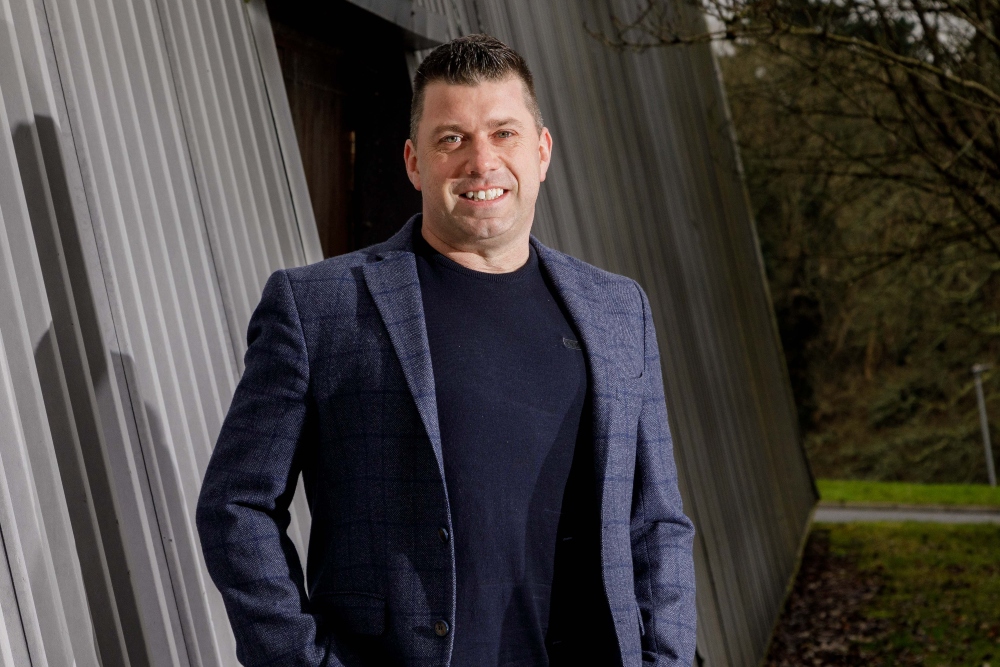 Founded by Brian Moore (above), Galway-based Orreco, a leading player in bio-analytics and performance for elite athletes has a client base that includes NBA teams such as the Dallas Mavericks and Atlanta Hawks as well as being analytics partner to the US National Basketball Players Association (NBA). Its experience within the NBA has made Orreco and its team of PhD scientists global leaders in basketball bio-analytics, developing a deep understanding of the relationship between biomarkers, wearable technology and performance analytics.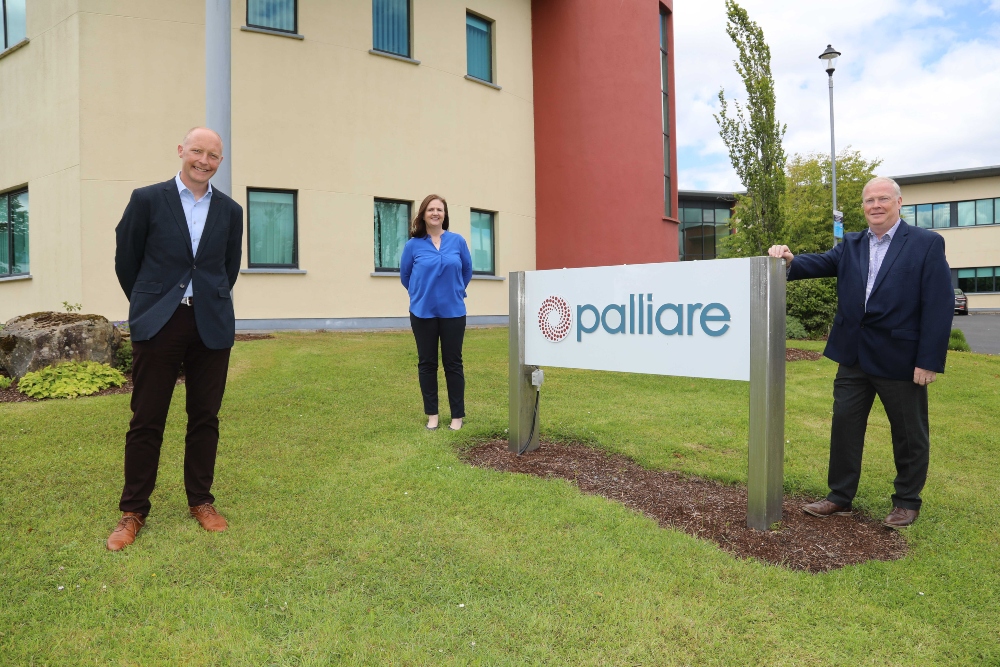 Palliare was founded in 2018 as a spinout from Irish gastro-diagnostic company Crospon, which was acquired by Medtronic in 2017. Based in Galway and with US headquarters in Oceanside, California, Palliare is dedicated to advancing the state of the art in smoke evacuation and insufflation technologies for laparoscopic, endoluminal, endoscopic and robotic surgery. Palliare recently raised $8m in an oversubscribed $8m Series A funding round led by European life sciences venture capital firm Seroba with participation from Luxembourg's SCM AD Ventures, the Western Development Commission and several private investors.
Based at the NDRC at Portershed accelerator in Galway, PlanDomino is changing the way laboratories across the world manage resources and connect with customers. Led by Dr Greg Heaslip,the company champions "Lean Laboratory Transformation" principles and modern software design. PlanDomino fucntions as a digital scheduling platform aimed at imporving lab efficiency in pharmacueitcal and biotech labs and manufacturing environments.
Dublin-founded Priothera was set up specifically to hunt for a treatment for one of the most common forms of leukaemia. The company last year raised €30m in a funding round led by Irish life sciences venture capital player Fountain Healthcare Partners. Priothera will use the funds to progress the clinical development of mocravimod, a modulator of sphingosine 1 phosphate (S1P) receptors, to enhance the curative potential of allogenic hematopoietic stem cell transplantation (HSCT) for treating AML.
Founded in 2016 Re-Vana is a technology spin-out from Queen's University Belfast. The company is developing sustained release ophthalmic therapeutics that can reduce the frequency of intravitreal injections required to treat a wide range of retinal diseases, including neovascular age-related macular degeneration. Last year the Queen's University Belfast spinout revealed that it raised $3.25m (€2.9m) in pre-Series A financing.
SilverCloud Health is one of the world's leading digital mental health companies, enabling providers, health plans and employers to deliver clinically validated digital health/therapeutic care that improves outcomes, increases access and scale while reducing costs.
The platform, used by more than 350,000 individuals, and growing by over 15,000 users per month, has demonstrated results on par with face-to-face therapy in multiple randomised controlled trials. Beyond its industry-leading results in clinical trials, real-world evidence demonstrates that over 65pc of SilverCloud users have shown significant decreases in depression and anxiety symptoms. More than 300 organisations globally use SilverCloud's mental health programs. This includes a pilot project with the Health Service Executive (HSE) and over 70pc of the UK's NHS mental health services.
A spinout from a collaborative project between the NDRC, Mater University Hospital and Trinity College Dublin, in recent months US telehealth giant Amwell agreed to acquire SilverCloud for an undisclosed sum, but which was reported in the media at in excess of €214m.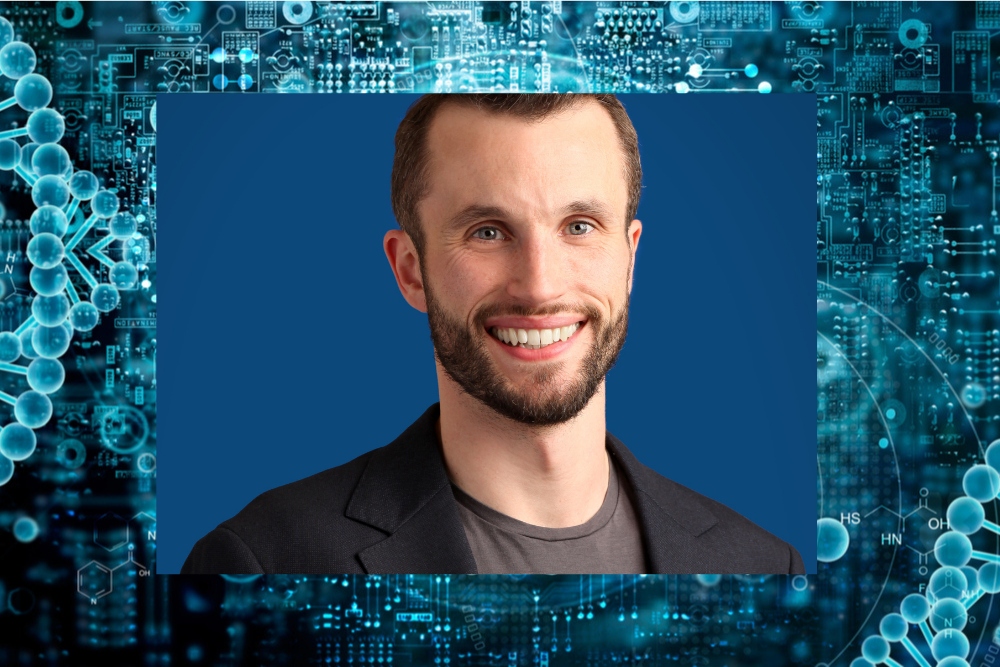 Founded in Ireland in 2012 by Robert Fenton but with headquarters in San Francisco, Qualio's cloud quality management software supports life sciences organisations with technology and services that allow them to seamlessly manage critical quality processes across their entire supply chain. Over the last year, Qualio has experienced unprecedented customer demand, including more than 260pc revenue growth year-over-year. To support this demand, Qualio has focused on value-driven hiring — including tripling the size of their team in 2020.
The company now has more than 250 customers across the globe, spanning the medical device, pharmaceutical, biotech, and contract service provider markets. Customers include notable organisations such as Medable, Paula's Choice Skincare, Proscia, and Ginkgo Bioworks.
In recent months ThinkBusiness reported that Qualio raised $50m in Series B funding in a round led by Tiger Global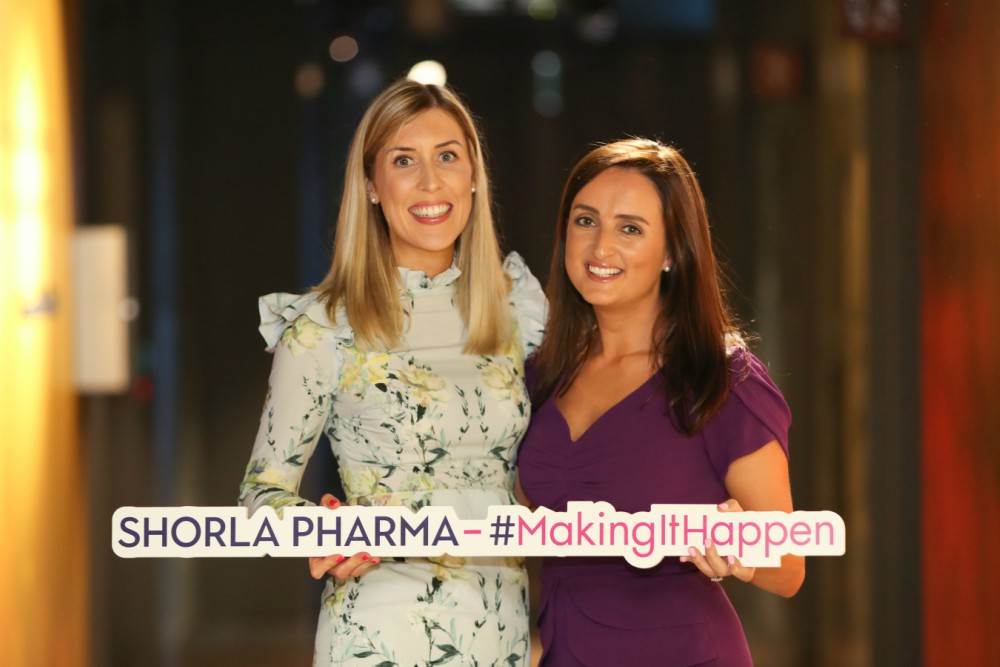 Started in 2018 by Sharon Cunningham and Orlaith Ryan, Clonmel, Co Tipperary, start-up Shorla focuses on developing oncology drugs with a focus on rare, orphan and paediatric cancers. Together with a strong team of scientists, clinicians and an extensive industry network, the company has an advanced pipeline of innovative drug products to treat a number of unmet patient needs. The funding will support the advancement of the product pipeline, along with expansion of technical and commercial operations in both Ireland and the US. Last year the company raised €7.4m in a Series A investment round.
Working with some of the largest biotech and pharma companies in the world Cork-headquartered SimoTech has 85 staff working on projects across Ireland, the United States, Puerto Rico, Germany, and Singapore.
Founded in 2011, SimoTech has grown rapidly to being a recognised leader in the delivery of Manufacturing Automation and IT solutions to the Life Sciences industry.
Currently, the company works with 10 of the Top 20 global pharmaceutical and biotech manufacturers and are expanding its global reach in Ireland, Europe and US to satisfy customer expectations.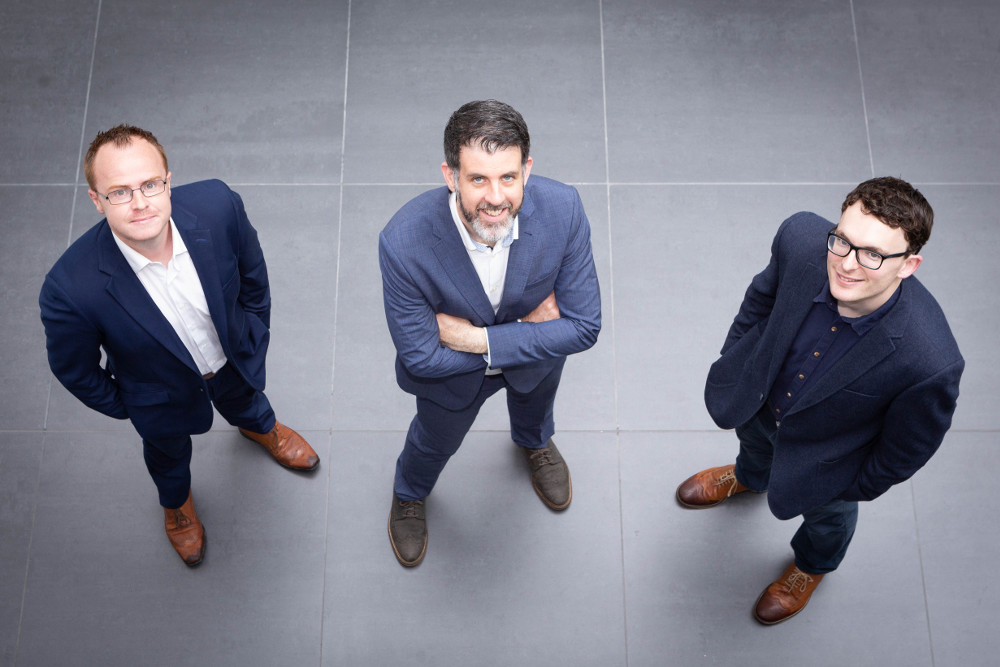 Venari Medical is the creator of a device called BioVena, which it claims is the world's first medical device to utilise the body's biological response to treat varicose veins and venous ulcers. The company, based in Oranmore in Galway, was founded by Sean Commins, Stephen Cox and Nigel Phelan and has its eyes on a global market. In the US alone the market for the treatment of chronic venous disease (CVD) is growing 15pc per annum and at current insurer reimbursement rates is valued at €500m.