Ireland's circular economy is really in its infancy. But from small start-ups to established businesses, Ireland is home to a growing coterie of outliers.
Realising we have reached the limits of what our planet Earth and give us and that it is time to let the planet heal and regenerate, the circular economy is an economic model that is restorative and regenerative by design.
The circular economy transcends every individual and organisation. Everyone can play a part from the buying decisions they make, the role they play in their communities and the actions they take with waste.
"The scale of the challenge to become circular requires change at every level of our society"
In August 10 Irish businesses were granted €490,000 by the Government under the first Circular Economy Innovation Grant Scheme (CEIGS) to lay the foundations of the the circular economy in Ireland. This grant scheme complements other circular economy work being progressed under Minister of State Ossian Smyth.
"The scale of the challenge to become circular requires change at every level of our society," said Minister Smyth at the time.
Following a public consultation this spring, Ireland's first All of Government Circular Economy Strategy is expected to be published in September, alongside the Circular Economy Bill.
The new legislation will involve radical change to production and consumption, limiting single-use products and clamping down on littering and dumping, among other measures. The Bill will implement many of the actions in the Government's Waste Action Plan for a Circular Economy and will put the forthcoming Circular Economy Strategy on a statutory footing.
Consumers are acutely aware that it is time to act and last year a surge in lockdown cleaning resulted in a record amount of electrical waste collected. "It is time to realistically measure the amount of goods that are kept in circulation, rather than basing targets solely on end-of-life recycling," said WEEE Ireland CEO Leo Donovan recently.
Here are 17 Irish-based and Irish-led circular economy companies:
AM Acoustic Materials is an industry leader in providing soundproofing materials in Ireland, offering solutions to noise control issues that are not only recyclable but provide a strong performance. Focused on commercial, residential and industrial sectors it distributes to hundreds of retail and merchant stores across Ireland.
CIRCULÉIRE is the first cross-sectoral industry-led innovation network dedicated to accelerating the net-zero carbon circular economy in Ireland. CIRCULÉIRE is a €4.5m public-private partnership co-created by Irish Manufacturing Research (Secretariat), and three Strategic Partners; the Department of the Environment, Climate and Communications (DECC), the Environmental Protection Agency (EPA), and EIT Climate-KIC and 25 Founding Industry Members. CIRCULÉIRE's overarching objective between 2020-2022 is to source, test, finance, and scale, circular manufacturing systems, supply chains and circular business models to deliver significant reductions in both CO2 emissions and waste across its industry membership over the programmes' lifespan.
Community Resources Network Ireland is the all island representative body for community based reuse, recycling and waste prevention organisations. The network's stated mission: "Our vision is an Ireland where the word 'Waste' doesn't exist and where our entire community benefits from the social, environmental and economic value of all reusable resources. Our aim is to promote community based, sustainable waste management as a practical and effective way of tackling Ireland's growing waste problem."
Inspired by the Rio Earth Conference in 1992, Cork Environmental Forum (CEF) came into being in 1995. It was supported by Cork County Council as an instrument for applying the principles of Local Agenda 21/ now Local Agenda 2030 (otherwise known as the Sustainable Development Goals) as agreed by the United Nations Global Conference on Environment and Development. CEF's initial brief was to bring various stakeholders together at a local level throughout Cork City and County, who would not ordinarily have occasion to meet to discuss local sustainability and environmental issues and agree on an appropriate action plan. Its primary purpose remains to foster, promote and implement sustainable development at a local level in the Cork region.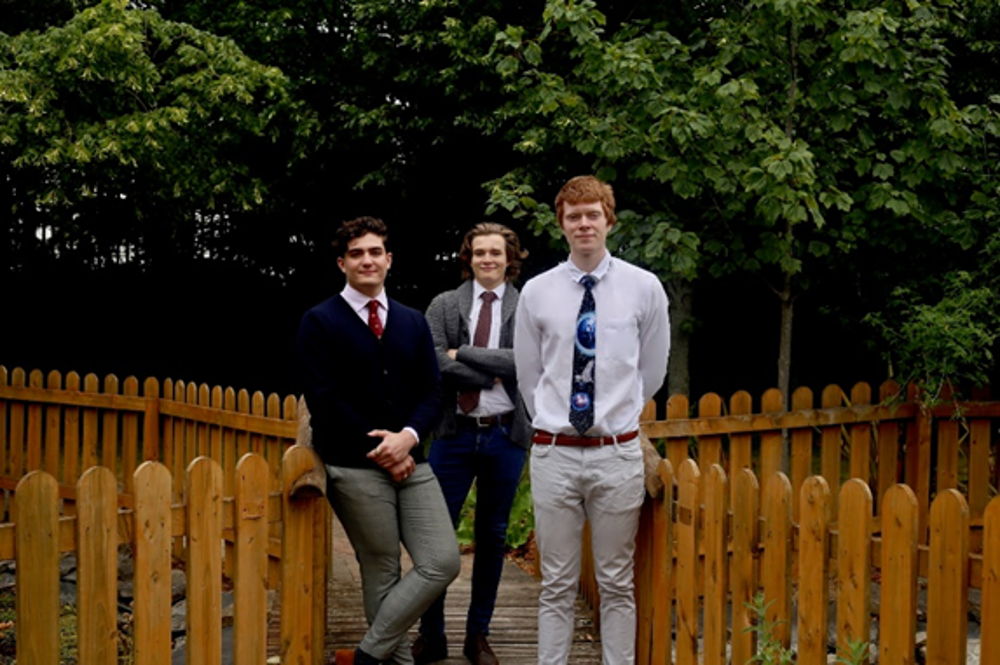 FiltraCycle founders Harry Jankola, Marc Bollée and Liam Lysaght
FiltraCycle is a young business that turns cigarette waste into a sustainable source of plastic. ThinkBusiness recently spoke with Liam Lysaght, co-founder and CEO about their plans to solve one of the world's most dangerous litter problems.
"Initially, we thought cigarette butts would be a free resource we could use for manufacturing packing peanuts and maybe make a business out of it," Lysaght explained. "But when we started digging into the problem, we found out that each cigarette butt poisons 1,000 litres of water. Most people don't know that cigarette butts contain plastic which unravels into micro plastic fibres that have been soaked in nicotine and tar. Cigarette butts are one of the most environmentally devastating forms of waste someone can produce and they're everywhere. It became very difficult for us to focus on any other idea."
Sustainable design company Dunia Designs is combating pollution on a major scale by making bespoke furniture and lifestyle pieces from recycled plastic, while providing much needed employment and education along the way.
The company is led by Irish expats based in Tanzania, Evanna Lyons and Alexis Cronin. ThinkBusiness recently spoke to them about their vision to turn their company Dunia Designs into the Ikea of recycled furniture.
Lyons is a psychotherapist from Meath who also works at the local hospital and Cronin is an architect from Cork.
Founded in 2008, GIY supports people around the world to live healthier, happier and more sustainable lives by growing some of their own food. Our mission is to educate and enable a global movement of food growers whose collective actions will help to rebuild a sustainable food system. In 2021, GIY will inspire over a million people to grow, cook and eat some of their own food at home, school, work and in the community. According to the GIY Ireland arm: "GIYers develop what we call food empathy – a deeper connection with food and respect for the people and planet that put it on our tables. Our mission is to inspire and enable a global movement of food growers whose collective actions will help to create a more fair, resilient and sustainable food system."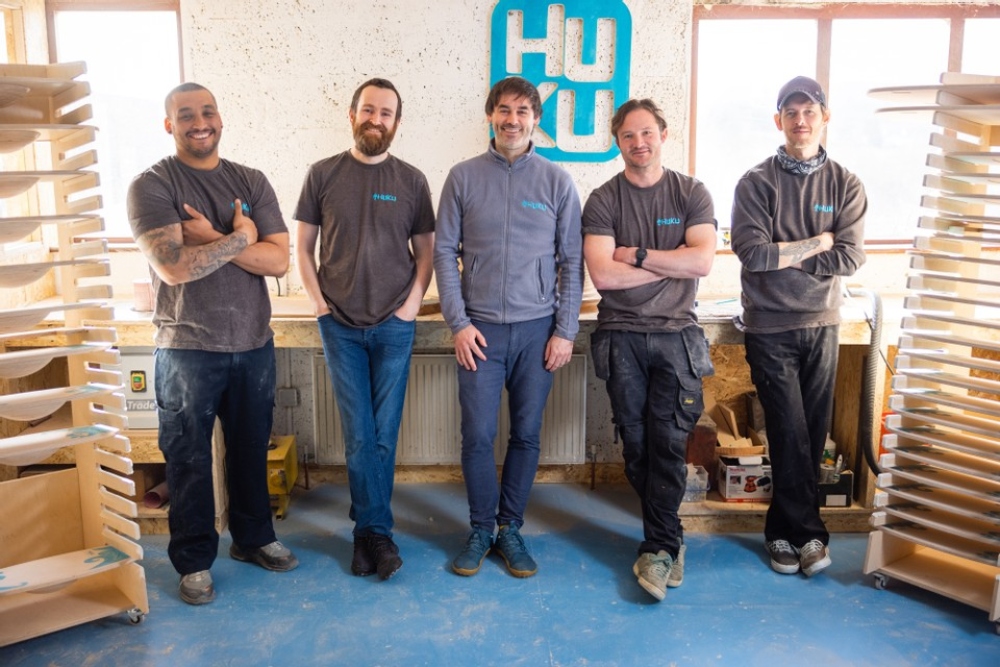 Built by hand in Donegal and made from sustainable materials, sales of the boards rose during lockdown as water sports and fitness enthusiasts wanted a way to keep up their skills outside the water and the gym.
Founder Cathal Sheridan recently told ThinkBusiness: "Anything that wasn't natural was removed from our product line. Even small things like the packing tape is paper, the boxes are upcycled or recycled cardboard. All our products and the materials we use are biodegradable. We also offer a lifetime guarantee. The boards shouldn't break but if they do, we take them back. We're also bringing in a feature where we will take the product back if it's not wanted anymore and we'll reuse the material to create something else. We want to create a circular economy."
The Irish Green Building Council – IGBC, a non-profit organisation was launched in 2011 with organisations and businesses from the entire value chain of the built environment. These include universities, professional institutes, NGOs local authorities, contractors, architects, engineers, energy companies, leading national and transnational companies. All are united in one common goal to accelerate the transformation of the built environment, related industry and supply chain to one that is sustainable through leadership, research, education, and providing policy input to national and local government.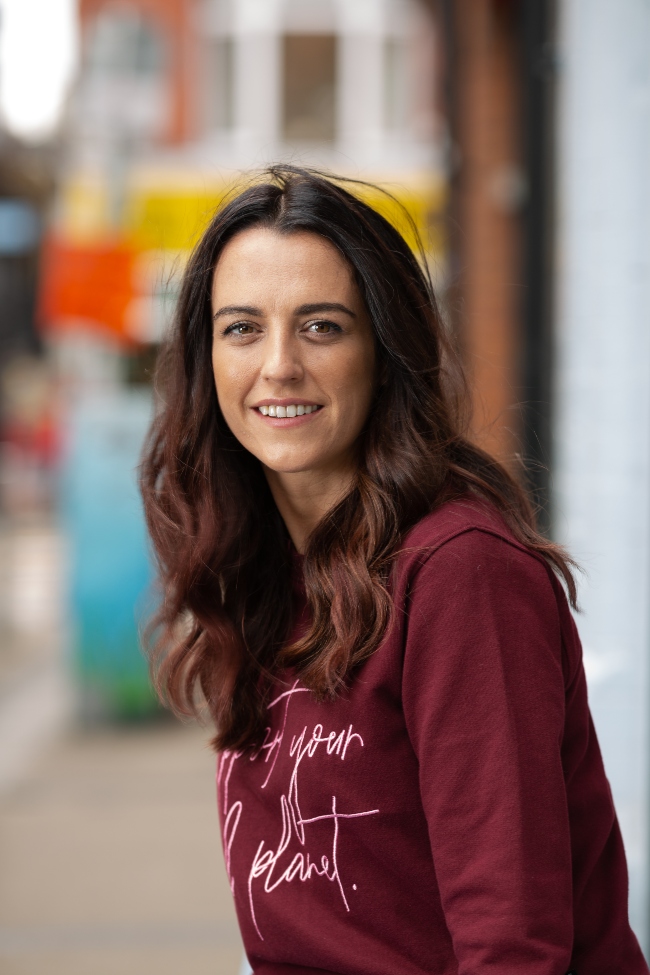 The Kind founder founder Sheelin Conlon
The Kind sells sustainable, ethical and eco-friendly products.
ThinkBusiness recently spike with its founder Sheelin Conlon on how her quest to make ethical choices at home led to setting up a shop that looks after the wellbeing of customers as well as the planet.
"While living in Singapore, I endured what is called the Singapore haze; pollution due largely to deforestation to produce palm oil. I started to question why this was happening. I discovered that palm oil is in every product you can imagine. Not only is it hugely damaging to wildlife but also to humans. I questioned what was in products and looked at more natural alternatives. I also witnessed rubbish being dumped along roads and on beaches while travelling around Asia. It was those two things that made me wonder whether there was a better overall alternative.
"When I moved back to Ireland I tried out some natural products like deodorant, bamboo toothbrushes and shampoo bars. I was much happier with them than what I'd been using previously. The added bonus was that they were from local companies, so the carbon footprint was tiny and I could trust that there was no greenwashing going on."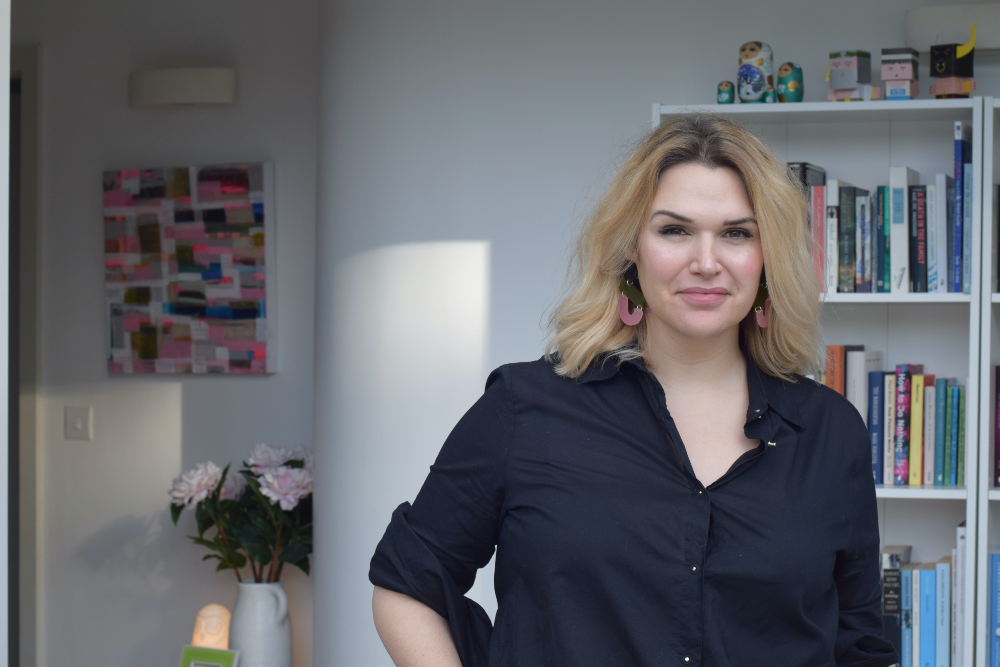 Kindora co-founder Sarah Oullette
The brainchild of Sarah Ouellette and Barry Hanley, Kindora is helping families buy the best items for their kids without costing the earth.
"The dilemma parents find themselves in with a new baby is that the best brands and items are expensive, have limited use life given the growth of a child but no parent wants to compromise on quality or safety," explained co-founder Oullette.
"On average, parents are spending over €10,000 in the first year of a child's life and the waste that is created at the end is staggering.
Oulette said that aim is to establish Kindora as Europe's best marketplace to buy, sell and rent premium baby and kids goods.
Meath-based Novelplast's vision is to be a world leader in improving the sustainability of plastics by developing innovative solutions and technologies that add value and create a better environment for future generations. "Through our innovative technology and people, Novelplast saves thousands of tons of post-industrial polyester fibre and other forms of polyester material from landfill per year."
Olive Feed Corporation has created a new food from olive 'waste' for the Wagyu beef market, the most expensive beef in the world. The brainchild of entrepreneur Gavin Dunne, he told ThinkBusiness: "For over 50 years people have been trying to use olive waste in animal feed. We decided to cook the olive feed, using different methods and temperatures. The animals loved it, and so we began refining the cooking process and developed a proprietary way of solving the problems of olive waste, which from an animal's perspective are palatability, digestibility and safety from tannins.
In our cooking process, the sugars that are naturally present create a fantastic caramel smell, which makes it much more palatable for the animals to eat. Following on from this research, we decided to buy some Wagyu cattle and began feeding and testing on the farm."
Granted funding by the Irish Government to help develop the circular economy, PACE is a voluntary sector organisation that works with people with convictions for a wide range of criminal offences. It provides a variety of services to address their needs and that support their safe integration into the community. Led by a belief in people's ability to change, through social enterprise Pace creates employment opportunities for people with convictions.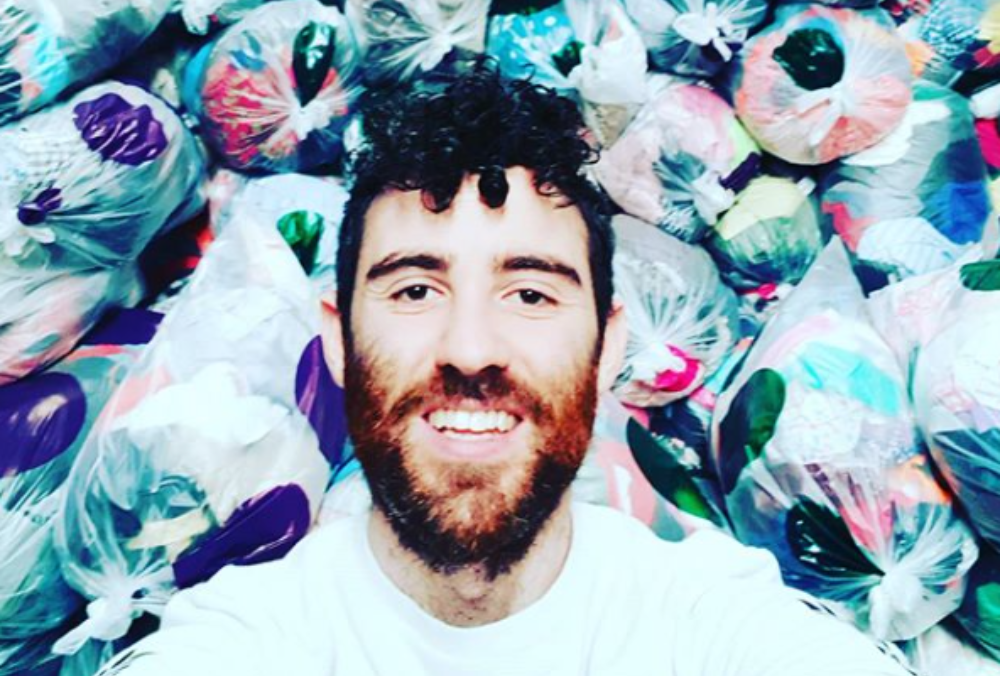 Rónán Ó'Dálaigh set up Thriftify in 2018, acting as an all-encompassing online retailer specifically for charity shops. The website acts as a medium between Irish charity shops and customers and sends sold items to buyers using biodegradable packaging. "Fashion items are by far the biggest seller on the site," Ó'Dálaigh told ThinkBusiness.ie recently. "People are more aware of how damaging the fast fashion industry is now and they are shopping in a more ethical, planet friendly way.
Verifish (Marine Applications Ltd T/A Verifact) is an Irish technology company that provides software and advisory services to the seafood sector. The company utilises blockchain technology in its bespoke software package to improve traceability and sustainability by digitally recording transactions in a supply chain.
The company says that traceability and sustainability are important topics for consumers who wish to learn more about the food they are buying and where it comes from. Recent consumer trends highlight a trend to living a more sustainable lifestyle to help protect the environment for future generations.
It explains: "Companies now recognise that blockchain technology can help implement their corporate buying policy, whilst the product's provenance is important in educating consumers to make better informed decisions. Brands see that the independent verification of their claims as necessary to build that trust with consumers. The independent verification and the telling of the products story have led firms to engage with our Verifact platform. Verifact takes information from the supply chain and demonstrates to consumers in a quick but informative way, that the produce they are purchasing is sustainably or organically produced or certified."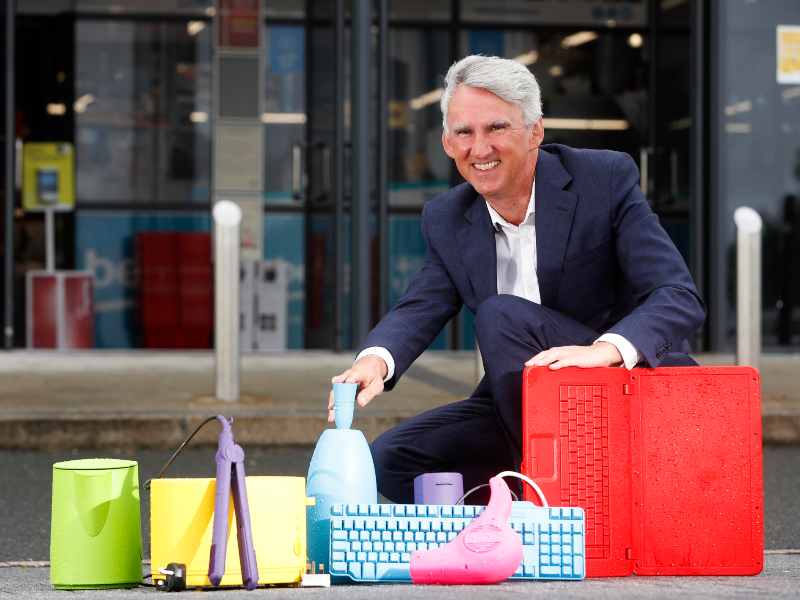 WEEE Ireland CEO Leo Donovan
WEEE Ireland accounts for over two thirds of all national waste electrical and electronics collection activity on behalf of 1,189 producer members.
The scheme recently achieved the biggest monthly take-back volume in its 16-year history in July when the first lockdown was lifted with a record 3,763 tonnes of electrical waste collected for recycling.
However, with electrical consumption rising on a yearly basis, its CEO has called on legislators to recognise the role that unreported activities such as repair are increasingly playing alongside recycling in the circular economy.
"As a nation we are consuming more electrical goods than ever – with the annual tonnage on the market rising from 15kg a head in 2016 to 21kg a head last year," said WEEE Ireland CEO Leo Donovan.