How do I start selling online? It's a question we get asked quite a lot at ThinkBusiness.
It is estimated that in the year 2020, over €21bn will be spent online, by people living in Ireland. If you're in business and aren't selling online, you should be.
Apart from running their businesses, online retailers in Ireland must also keep up with all aspects of EU consumer legislation.
Help is at hand with a new online selling guide launched by the Dublin Chamber of Commerce, in partnership with the European Consumer Centre (ECC) Ireland.
10 tips for selling online
The third edition of the '10 tips for selling online' guide has a few significant changes, notably a guide on how to comply with a new European regulation (EU Regulation 524/2013) which aims to "increase consumer confidence by facilitating the online dispute resolution (ODR) of consumer complaints".
In other words, there is a new online platform to help consumers and traders resolve their disputes out of court.
"This new revised version [of the guide] will ensure that businesses who trade online remain in-line with the latest consumer laws," says Mary Rose Burke, CEO of Dublin Chamber of Commerce. "It is hoped that the guide will also encourage more Irish businesses to consider a move to online trading."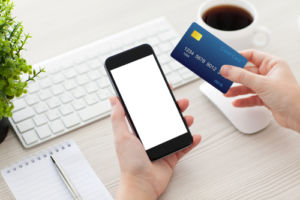 The missing millions
People in Ireland spent €6.5bn online last year. However, just one in four Irish companies are able to process sales online.
"Not being set up to sell online is a missed opportunity for Irish firms," says Burke. "This guide will help inform businesses on what they need to know to make the transition to online trading."
You can download the latest version of the guide for free.