Hotel businesses should evaluate their cash position as pandemic supports will soon end, urges Gerardo Larios Rizo, head of Hospitality sector at Bank of Ireland.
In his H1 Hotels Insights & Outlook report, Larios Rizo reflected on how the hotels and hospitality sector has been steadily reopening and responding to pent-up demand resulting in a strong flow of business accelerated by the vaccine roll-out.
Similar to last year, regional businesses are reporting strong demand whilst trade in the capital remains soft and leading to the delayed reopening of a number of premises around Dublin city centre.
"It is essential for businesses to evaluate their cash position in the context of dormant obligations that could erode their cash balances to critical levels over the coming months"
Pain points include restrictions on hosting large indoor events or using leisure facilities but also recruitment is a major problem for the sector. The pandemic forced many experienced staff members to seek work elsewhere and the resultant shortage is likely to have an impact in terms of the cost of wages.
Regions are blooming but cities are quiet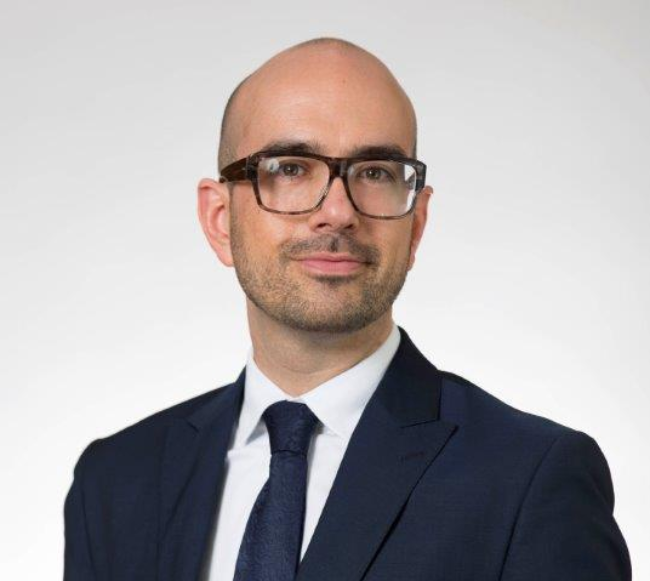 Gerardo Larios Rizo, head of Hospitality Sector, Business Banking at Bank of Ireland
Larios Rizo reported that the 'captive' domestic market has delivered strong occupancy across a number of key holiday destinations.
He said that targeted marketing efforts have helped a number of hotels deliver very strong room rates for June and July.
Furthermore, the direct approach should also deliver lower commission costs. Lack of meaningful corporate and event-based demand continues to negatively impact Dublin hotels.
Also during H1 the extended lockdown gave hotel operators an opportunity to address refurbishment/investment projects without disturbing customers. Hotels like Dromhall in Killarney, Wineport Lodge in Athlone and Lyrath in Kilkenny carried out sizeable projects that are sure to impress their customers as they return.
Recruitment crisis
Speaking with ThinkBusiness, Larios Rizo said as hospitality businesses emerge from the pandemic, issues like recruitment will linger.
"The industry is used to cyclical challenges presented by factors such as changes in consumer behaviour or disposable income, however the impact of Covid-19 was unprecedented so even nimble and resilient businesses took a major tumble when restrictions were first implemented. The pandemic presented new challenges at every stage and some of them like current issues with recruitment could stick around for some time.
"Adapting to restrictions during the lockdown was not a feasible option for everyone, at least not profitably. A large number of bars and restaurants came out of their comfort zone and embraced the delivery/collection model including the development of the very popular meal-kits. A limited number of accommodation providers made the switch to direct provision as they looked to de-risk their models.
"The rollout of government supports like Employment Wages Support Scheme (EWSS) Covid Restrictions Supports Scheme (CRSS) and grants like the 'Restart Grant' and 'Outdoor Dining Enhancement Scheme' not only supported businesses during the lockdown but have also incentivised the reopening.
"The decision to extend the EWSS to the end of the year has been particularly helpful as it has facilitated the reopening of the vast majority of businesses as the subsidised wages mitigate the risk of fluctuating demand and reduced customer capacity.
"In my opinion, the sector behaved admirably supporting the Government at the expense of their trade. I would hope the Government will continue to extend their supports at their current level at least to the end of the year if not further."
Bounce back
According to Larios Rizo accommodation providers have reported the strongest bounce back, particularly due to the last-minute nature of room bookings.
"From speaking with a number of operators is evident that cancellations and new booking patters are still settling down but the overall trend is very encouraging; Dublin demand remains behind that of the regions both in terms of demand/occupancy and average room rates, Trade remains compromised for wedding venues due to prevailing restrictions limiting attendees to 100 which can severely impact on profit margins, particularly for larger venues. Some wedding and social gathering events continue to be postponed pending further relaxation on indoor gatherings.
"Restaurants are on average reporting good trade, further growth/improved trade is anticipated over the coming weeks as more and more people are vaccinated and thus allowed to dine indoors. Bars are reporting similar trend to that of restaurants, however some sub-segments like late night venues are still unable to trade have only the CRSS as a source of income.
"Some tourism attractions, visitor experiences as well as tour operator services are still facing serious trade difficulties which will only subside when overseas visitors return to material levels."
Ongoing restrictions on international travel, indoor dining, indoor weddings and sporting and entertainment events are taking their toll.
End of supports in sight
While Government supports such as hospitality VAT (in place until September 2022), EWSS (in place until December 2021), warehousing of Revenue obligations and moratorium on commercial rates are helping, businesses still need certainty.
"The government is continuously reviewing and updating qualifying criteria for available schemes, currently businesses are still waiting on the government to confirm the subsidy rates that will apply after Sept 30th.
"Industry groups have been calling for supports to be extended into 2022 which could provide a lifeline for businesses during the winter months when demand tends to dwindle, particularly as corporate and events-based demand remains supressed."
But while business is returning and the supports have helped, Larios Rizo advises businesses to watch their cash position as supports begin to be phased out.
"Wage subsidies are currently supporting inflated profit margins that are likely to shrink from September onwards, coinciding with the end of the moratorium on commercial property rates; soon after that (January 2022) Revenue will cease to allow the warehousing of facilities. It is essential for businesses to evaluate their cash position in the context of dormant obligations that could erode their cash balances to critical levels over the coming months.
"I also think that businesses made great strides during the lockdown in terms of reviewing their business models and implementing efficiencies, like the emphasis on stock controls; ideally business owners should look to preserve some of these into their post pandemic operating model.
"Also very relevant across the sector would be to maintain active engagement with the domestic leisure market even as other markets such as corporate and overseas start making their comeback," Larios Rizo advised.