Henry de Bromhead on life in the horse racing business.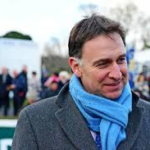 Last season, de Bromhead finished third in the Irish trainer's championship with 48 winners. Here he discusses his life in business and his favourite horses. The thoroughbred industry in Ireland has an estimated annual value of over one billion euro to the Irish economy.
When did you start training? When did you realise this could be a career for you?
I started training on 1/1/2000, and we were fortunate to have a winner with our first runner at Tramore the same day. Once I decided to train I hoped I could make a career of it. Obviously, we had tough times when trying to get established, but we are fortunate to be in a good position now.
What's your working day like?
We are busy most days and try to have all the horses exercised in the morning. We would do all our entries at this time as well. We do office work through lunch and then check all the horses in the afternoon.
How many employees (either part time or full time) do you currently employ?
We currently have 16 full-time and five part-time employees.
What is the biggest business challenge you've had (or continue to) face?
Probably the biggest problem at the moment is getting staff. It is a tough job with long hours and weekend work, so hard to attract people to the industry. We have a great team at the moment, but it is a challenge.
How did you get your big break?
We have always had great support from a wide range of owners. Sizing Europe had a great impact on our business, and he helped to raise our profile.
What business advice would you give someone just starting out or are interested in getting into horse training?
I wouldn't be in a rush to start training, get as much experience as you can in the industry and try to make plenty of contacts.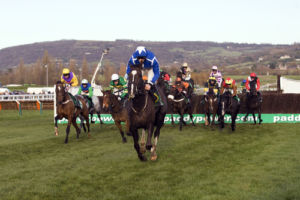 What are your expansion plans for the business in 2017?
We have no plans to expand at the moment, would prefer to consolidate what we have so far.
With some of your colleagues deciding to leave the business recently do you think there are enough business supports for horse racing trainers in Ireland? What further supports do you think would benefit you or your colleagues?
I have received little or no business support since starting training, having learned from experience. My father's advice has always been helpful as he trained before me. You set out to train horses, but as the business expands, there are a lot of other aspects you have to consider. I am sure sound financial advice, marketing and HR would benefit trainers.
You have quite a mix of owners in your yard. Do you think there is a ratio a trainer should have between the bigger owners with a number of horses in a number of yards or smaller owners (such as syndicates) that may only own one or two horses?
We are very lucky to have the owners we have supporting us. I think syndicates are great for racing and they give everyone a chance to get involved.
What's your favourite horse of all time?
Apart from Sizing Europe, my favourite horse would be Dawn Run.
Interview by Barry Walsh. Images from Shutterstock.