Starting his business with money he had saved to buy a car, Hemp Heros founder David Hartigan is now one of the leading experts on Hemp/CBD in Europe.
Hemp Heros is an Irish seed to shelf hemp company founded in 2018 by Dublin entrepreneur David Hartigan.
Hartigan explained that Hemp Heros is on a mission to provide people around the globe with high quality CBD and hemp products and to educate people on the many benefits hemp can bring.
"I wanted to set the business up in the right way, with the right foundations, so that it is built to last"
"The global hemp and CBD market is worth over $10bn and is continuing to grow."
Natural ingredients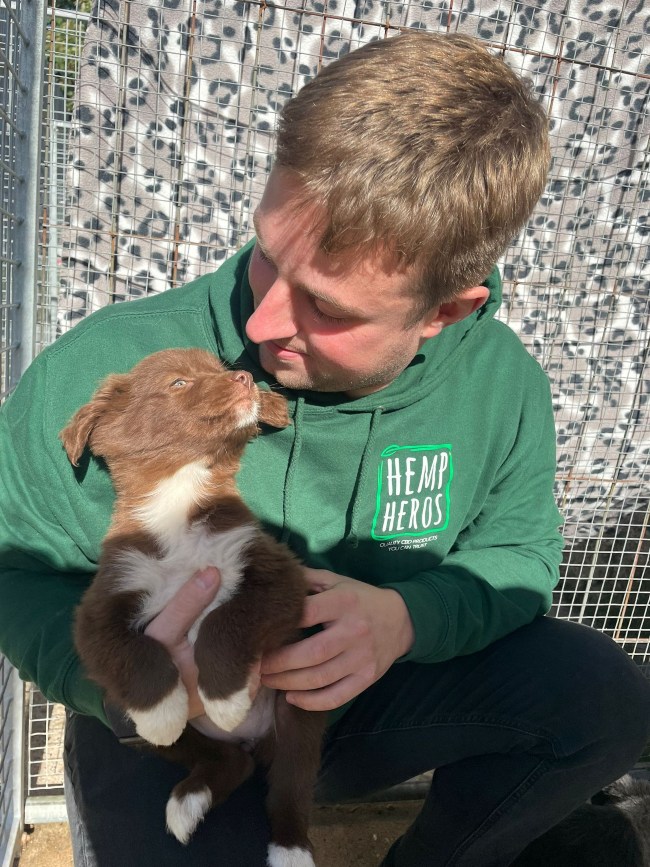 Cannabidiol (CBD) oil has become a widely-used supplement for pain relief, muscle inflammation and sleep assistance.
"At Hemp Heros we work directly with Hemp farmers to ensure we use only the finest natural ingredients in our products. Our products are made using industrial hemp, which ensures it has no intoxicating effect whatsoever.
"We manufacture a wide range of health hemp based products for humans and pets in our HSE-approved facility in Co Wicklow. Our products are made using a patent pending cold press technology we developed. This ensures our products are completely natural, free from solvents and compliant under EU Novel Food Regulations.
"Our products are currently split across four key segments: superfoods, supplements for humans, cosmetics, supplements for pets and superfoods. Our products are sold online through our own website and in selected health stores, pharmacies and all major pet stores across Ireland."
Hartigan is a young entrepreneur from Crumlin. He has an Honours Bachelor degree from Tallaght IT and was awarded the Aspire Scholarship to undertake a Masters in Smurfit Business School. The Aspire Scholarship is given to only 12 individuals in Ireland each year who show the talent, drive and ambition to become future business leaders.
After completing a Masters in Management consulting David joined PwC as a business consultant. David worked in PwC for more than six years working across banking, drones and emerging tech as a manager in consulting.
While working at PwC, he started Hemp Heros with the money he had saved for a new car and launched the business in 2018. The business has continued to grow over the past 4+ years and David is now one of the leading experts on Hemp/CBD in Europe and sits on the board for the Hemp Cooperative Ireland (Ireland's largest hemp organisation).
Earlier this year David took the leap and has now moved into the business full time to grow the business and expand both within Ireland/ internationally. Recently, Hemp Heros won Gold at the National Startup Awards for Product and Manufacturing and David was selected for Ireland's 30 under 30 by the Sunday Independent.
A hot ecosystem
"The startup ecosystem in Ireland is really unique and really hot at the moment," says Hartigan. "There are some really unique companies doing some amazing things, all of whom have the opportunity to compete in the global market. Ireland's start-up scene is definitely thriving and there are some big things to come from it.
"We will be looking to raise funding in 2023 as we expand into international markets. One of the reasons I stayed working in PwC so long while building the business was so we could reinvest all the money the company made.
"I wanted to set the business up in the right way, with the right foundations, so that it is built to last. Hemp Heros is here to stay and be a global player in the hemp industry.
"We reinvested back into growing our production facility, product lines and university research. The plan from next year will be to look at funding to enter into bigger markets in Europe and eventually the US."
As learning experiences go, Hartigan had some tough early lessons. "One of the biggest lessons I learned was that wild deer love hemp and to stick to what you do best – you don't have to be the jack of all trades. Back in 2020 we tried our hand at growing two acres of hemp in Glendalough. It was definitely a learning experience and all the hemp we tried to grow was eaten by the wild deer. Since then we decided it would be best to work with farmers and leave it to the experts."
And his advice for fellow founders? "One of the best pieces of advice I was given was 'if you don't ask you don't get'. Never be afraid to fail or for someone to say 'no'. You only fail if you don't try in the first place.
"I've lost count of the amount of times I cold called or met someone in person and asked them for a coffee and a new business opportunity has come from it. Never let the fear of failure of other opinions hold you back."