According to the Local Enterprise Office, approximately 1,000 women in Ireland start a business every month. There are now many state-backed programmes and private supports designed for female entrepreneurs.
If you are starting a business you need all the support you can get. Here is a list of female-specific programmes, funds and supports for women starting a business in Ireland.
Programmes
Going for Growth is a free, female-only programme was started by Paula Fitzsimons as a support network for female entrepreneurs. It is funded by Enterprise Ireland and KPMG. It offers monthly meetings with experienced female lead entrepreneurs, who offer a round-table mentoring service to small groups of female business owners. You will also get access to a national forum that gives early-stage female entrepreneurs the chance to network with leading entrepreneurs and build on the work of the roundtable sessions.
This is an excellent programme for early-stage female entrepreneurs living in rural Ireland. Past participants report increased sales, exports and employment creation.
Female High Fliers is an accelerator programme for early-stage startups, specifically addressing the challenges facing female entrepreneurs. As well as receiving the usual top-flight tools, support and guidance – for which the DCU Ryan Academy is renowned – you will explore and understand the unique challenges facing women in business.
The Exxcel STEM programme allows female entrepreneurs to develop their idea and start a business. This flexible, part-time programme runs over six months. You will meet experts who will share their expertise and experience, primarily on a one-to-one basis. This female entrepreneurship programme is for women in the science, technology, engineering and maths (STEM) sectors and is based in The Rubicon Centre at the Cork Institute of Technology.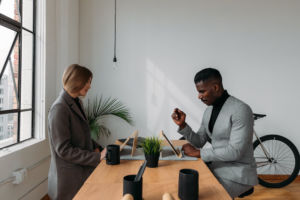 Funds
The Competitive Female Feasibility Fund is run by Enterprise Ireland, with the objective of helping female entrepreneurs investigate the viability of their business becoming a High Potential Startup (HPSU). The maximum grant available is €25,000.
The Female Competitive Start Fund is also run by Enterprise Ireland and aims to accelerate the growth of female-led businesses that have the potential to make an impression in global markets. The maximum support available is €50,000 for a 10% ordinary equity stake in the startup. Businesses that are existing or potential clients of Enterprise Ireland's High Potential Startup department may apply. They must also be operating in the areas of manufacturing or internationally traded services, must be less than five years old and not have annual revenues of over €60,000. Full eligibility terms are listed on the website.
NB: These funds are available for limited times and the terms of the offerings may change, so check the websites for reference.
Supports
Several organisations around the country provide networking and other supports for female entrepreneurs. These include:
The Women in Business Network is run by the Local Enterprise Offices and provides structured support networks around the country. It runs a number of events throughout the year, and you can attend your first meeting for free.
Network Ireland helps businesswomen to network across the country.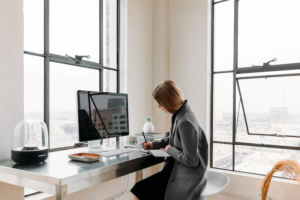 Check out
There is a great website dedicated to women in business in Ireland. It is called Women Mean Business (WMB). Check it out.
If you know of any other female-specific business supports please contact ThinkBusiness and we will happily add them to this list.
SupportingSMEs.ie has details of over 170 grants available to startups and business owners in Ireland.