The founder of Pure Pharmacy Dave Beggs is shaking up the Irish pharmacy landscape. The EY Entrepreneur of the Year finalist is bringing genetic testing to the market to ensure more accurate prescriptions for consumers.
Beggs is one of the 23 finalists shortlisted for this year's EY Entrepreneur Of The Year awards. He is founder of Pure Pharmacy, now one of the largest pharmacy chains in Ireland with an annual turnover of €20m and 26-plus store locations across Ireland.
The skilled entrepreneur can be credited with shaking up the pharmacy market in Ireland by offering lower prices than competitors.
"At the end of the day we are helping to reduce harm by ensuring people get the products that are most suitable"
Recently the business revealed a new GeneCheck service that allows people to access such testing through their nearest Pure Pharmacy store as part of a non-invasive procedure.
Ushering a personalised medicine revolution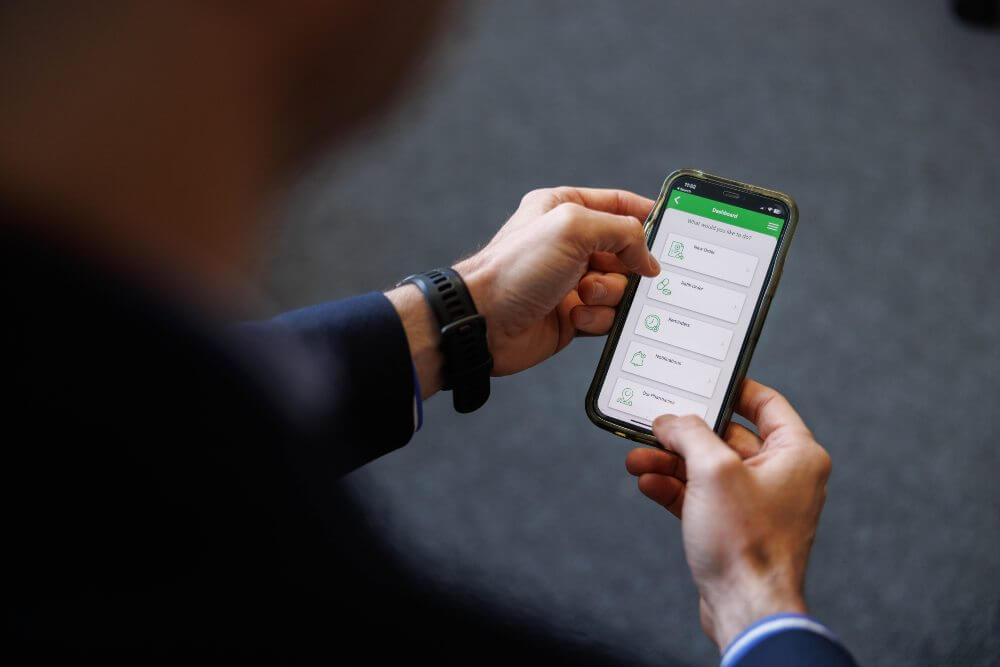 "I did my math and realised if I could be more efficient then I can pass on the discounts to the customer and hopefully the Irish public will back it"
A simple saliva sample taken by the pharmacist is sent confidentially and anonymously to one of Europe's leading pharmacogenomics (PGx) laboratories. The sample is then analysed by Polymerase Chain Reaction (PCR) to identify any relevant genetic variants, drawing attention to any medicines that need special attention. The analysis will be provided by email to patients within two weeks and explained in preliminary detail by one of GeneCheck's' healthcare specialists.
Once patients have their results, they can consent to have the report shared with their doctor, with whom they can discuss any proposed alterations to their prescriptions. The report will be relevant when their doctors are considering entirely new prescription and will be particularly beneficial for those who are on multiple medications or already know they are suffering from side effects from medications.
Professor David McConnell, Fellow Emeritus in Genetics at the Smurfit Institute, Trinity College Dublin, said that the technology has the potential to change the way prescriptions are chosen in Ireland.
"It means that prescriptions can be personalised, supporting GPs and healthcare professionals in their efforts to provide smarter, more precise prescriptions. A survey of 7,000 Europeans showed that people who were tested for pharmacogenomic interactions suffered 30% fewer serious side effects from medication than those not tested before prescription. Pharmacogenomic testing is really valuable – especially when people are taking multiple prescription medications," Prof McConnell said.
Speaking with ThinkBusiness Beggs said that the new GeneCheck service is a timely addition to the services available in the market and lends support to his mission of not only ensuring consumers pay less, but also better outcomes by ensuring greater accuracy in the drugs that are dispensed.
Beggs' road into pharma entrepreneurship began with a conversation with his dad. "I was naturally gravitating towards the sciences at school and I wanted to study physiotherapy. But my dad sat me down one day and said 'listen, there's no money in that game, but if you do pharmacy which your subjects will get you into, you've a chance of making a few quid and life might be a little easier.' So I was kind of catapulted into the pharmacy world.
"From day one, I always focused on the business side of it. My wife's a pharmacist and she's fantastic at the empathetic side of it, but from day one I was looking at the business side of it."
A mentor at college inspired Beggs' initial ambition. "He had six shops, so my target was six shops because he drove a boat and seemed to meet people in coffee shops all day."
After studying to be a pharmacist in Brighton, Beggs decided that it was too expensive to establish a pharmacy chain in Northern Ireland because of the way the industry there is regulated. He had an aunt and uncle living in Dublin with whom he could board and decided to start there.
A Eureka moment in the business of pharmacy
His focus wasn't on competing with large multiples like Boots but on the next tier down. "What I discovered was these players' main issue was the fact that they paid a lot of money for their pharmacies and were carrying a lot of debt. So debt was something I was always cautious of. And then you have the day-to-day running issues.
"I did my math and realised if I could be more efficient then I can pass on the discounts to the customer and hopefully the Irish public will back it."
Beggs opened one of his first pharmacies with a partner at Dublin Airport in 2008.
A segment on the RTE Consumer Show about his methods drove public awareness and Beggs' motivated team worked late into the night, struggling to keep up with calls from consumers asking if they could take their script.
"The first shop didn't really make much money but it had a huge cashflow, a big turnover. And so in the early days we used the cashflow from each business, let it mature a bit and reinvested I new pharmacies.
"Once you've got a certain amount of money and momentum, you take another opportunity and that has served us well."
The strategy has worked and now Pure Pharma has 26 outlets across Ireland.
A flywheel that is passion
Beggs said that being a finalist in the EY Entrepreneur of the Year 2023 Awards was a bit of a shock to the system as he tends to keep a low profile. "But I decided that there are more positives than negatives to it and from the moment it started it has been phenomenal."
What has really surprised him has been the camaraderie he has discovered in his fellow entrepreneurs. "These are people who genuinely want to help one another. There's a flywheel in there that's simply described as passionate. They are all energetically-driven, there are no slouches. Entrepreneurship is an endurance test. In business, too many people fold their tents too quickly, but you've just got to keep working to find a solution. Just change the hook slightly every time and eventually you'll find something that works and that lands the fish. And that's the common quality I discovered in the EY Entrepreneur of the Year alumni and in my fellow nominees."
The move into gene checking is another potentially inspired move for Beggs. "The pandemic gave me a bit of time to think and ponder the future of pharmacy. I did some deep research and it was in the back of my mind that no two people responded the same to the Covid-19 vaccines. And I thought 'something's not right here.'"
He came across various research papers into how people taking liver drugs had different side effects and got in touch with Prof McConnell at Trinity College's genetics lab about developing a way of ensuring patients could get drugs best suited to their genetics. A three-hour phone conversation ensued and Beggs got to work reaching out to labs all over the world.
He identified a lab in Hamburg that agreed to conduct tests for the business. "They showed a European study of 7,000 patients which showed that of those that did the test 33% had fewer side effects. We decided that if we could handle the business and marketing side of things and they focused on the science we could be on to something. We dispense 2m prescriptions a year in Pure Pharmacy and I built that up from nothing. So we spoke to our customers about this and it propelled us forward."
In a nutshell, Beggs said, it boils down to more personalised medicine and he is open to making it available to other pharmacies as well as hospitals to ensure more accurate prescriptions for patients. Traditionally GPs grappled to ensure patients got the correct medicine through trial and error. He said that research into 75 GPs found that 82% were in favour of the GeneCheck service. "It's really down to the data and we have the data."
For Beggs who has built a business based on passing on discounts to consumers, I ask him if it is likely see him lock horns with large pharma players if he can help reduce inaccurate prescriptions by 33% as he claims.
He reasons: "At the end of the day we are helping to reduce harm by ensuring people get the products that are most suitable."
And who can argue with that?