Starting a Business? Celebrated business coach Jamie White explains the difference between mentoring and coaching and why mentoring matters.
In simple terms, business mentoring is a relationship between a more experienced professional helping to guide a less experienced individual. Using their experience, knowledge and education, the mentor helps the mentee make wiser choices, smarter business moves, and save time, energy and money in the long run.
Mentoring can sometimes be confused with coaching. But coaching is more performance orientated, focusing on a shorter period of time. There is generally a more structured and formal approach geared towards a specific goal, outcome or 'win' (hence hearing the term frequently in sports).
"A good business mentor has a wealth of industry experience and wisdom that they have gained through their own pursuits"
Mentoring is more of a long-term approach. It's a 'development-driven' process that is based on guidance, motivation, emotional support, and role modelling. A mentor isn't necessarily older than a mentee. Age doesn't really matter here, it's more about the depth of experience and knowledge gained over time, rather than the number of years lived.
How do I choose a mentor?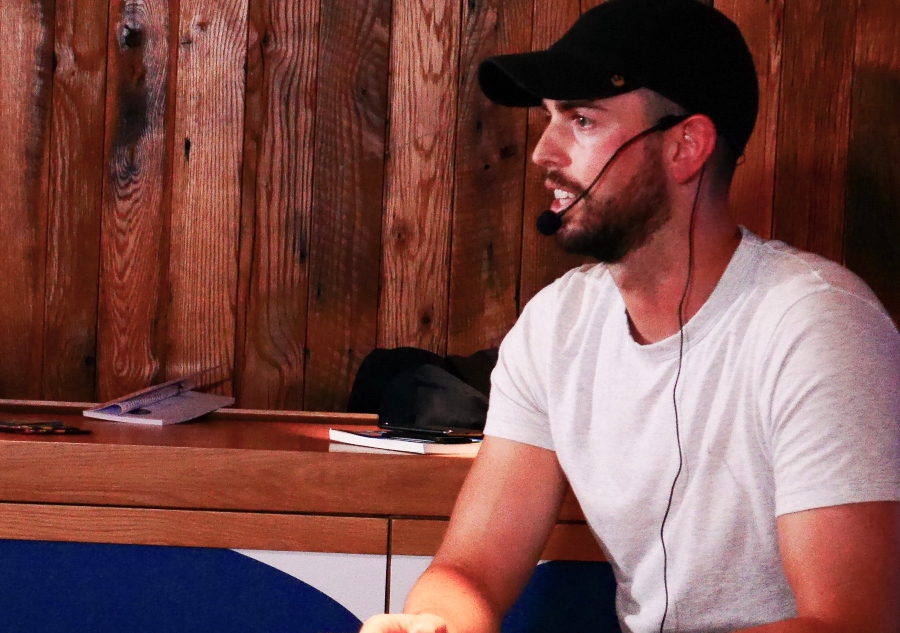 Jamie White
"It's a beautiful process that has a unique way of complimenting both parties and is something I would recommend to everyone"
Choosing the right person to mentor you is key, and something that should be given a lot of thought and consideration. You're looking to this person to help guide you and compliment your development over time, so it's important you pick the right person. Ask yourself some questions before deciding;
Do you look up to this person? Are they someone you'd aspire to be like, not just professionally but personally, too?
Do you respect/admire their business achievements over time and proven industry experience?
Do you then feel you'll be able to connect and work well with this person on a personal level? A solid relationship of trust and communication is paramount.
Does this person have the ability to give you the time you need to progress? Do they recognise the value in mentorship and will prioritise mentoring you in the long run?
How much will it cost?
In terms of pricing, it's hard to say exactly how much you should spend on a mentor, but my general rule of thumb is don't spend more than you can afford Equally, I'd suggest not to spend less than you can afford, either. After all, you're investing yourself by paying someone to help you realise your best self and manifest your dreams and ambitions.
So, if you want the best for yourself, I always recommend outlining clear goals for your work together and ensuring these goals more than justify the money being spent. If your work together helps you progress in your career and land bigger contracts – it's worth it. You'll more than earn your money back by investing in yourself.
What can I expect?
In terms of what you will gain with the right mentor onboard, you can expect:
To receive practical advice, encouragement and support across all that you do
Improve the quality of your decision-making and the rate at which you make them
Grow your business network and gain further experience through these interactions
Increase your confidence by having someone who is always there to support you and back up your decisions – even when you doubt yourself
Further develop how you plan, research and communicate in your everyday work
Navigate any issues that arise in a more efficient and confident manner
What is the value in mentoring?
A good business mentor has a wealth of industry experience and wisdom that they have gained through their own pursuits. It is this insight that enables them to mentor somebody along their own path in business. They can help the mentee avoid common mistakes and get ahead of the game quicker than most of their peers who don't have access to this insider knowledge.
If you're still wondering the value of having a business mentor, let a couple of my previous clients explain:
Jenny Keane: "After working with Jamie for a few months, I ended up making more money in one month than I did in a year. Jamie taught me how to run my business in a slow, consistent and efficient manner. He will help you change your life without having to burn out in the process."
Pat Falvey: "Jamie has been a fantastic support to me across personal and professional challenges. He's an expert consultant and one that I would highly recommend."
As Pat said, it's not always exclusively about business, it's the bigger picture as well. And speaking from experience, mentoring is something that has brought enormous value to my life both through having my own mentors, and now working with mentees myself. It's a beautiful process that has a unique way of complimenting both parties and is something I would recommend to everyone.
If you'd like to learn more or are considering the benefits of what mentoring could do for you, please feel free to get in touch, I'd love to hear from you.