Through word-of-mouth by satisfied customers and astute use of digital marketing, Séamus Fahy's by-appointment-only jewellery business Voltaire Diamonds has proven a sparkling success.
few years ago, at a Facebook for Business event attended by the social media giant's COO Sheryl Sandberg, one of the Irish businesses that I met, showing how they made good use of social media, was a jewellery firm called Voltaire Diamonds led by owner Séamus Fahy.
The compelling thing about Voltaire was that it wasn't your typical jewellery business with a street store front, it was an appointment-only venture that was then run from an office on Baggot Street. Today it operates from stylish offices near Grafton Street and customers from all over Ireland meet with Fahy and his colleagues to buy unique diamond products, especially engagement rings, for one of the most important days of their lives.
"My customers are making a lifetime commitment and they would rather feel special and deal with somebody they trust"
The specialist nature of the business has helped it to endure throughout Covid-19 and today Fahy attributes its success primarily to word-of-mouth and referrals from satisfied customers as well as a bit of smart digital marketing.
The intriguing thing about Fahy is he only became a jeweller before setting up Voltaire 14 years ago. "I worked in the oil industry with Irish National Petroleum. After the business was privatised, I took redundancy and went to London where I traded oil and then equities and foreign exchange. Eventually I decided to move back to Ireland but before I left some diamond dealers that I knew convinced me to set up a diamond business and that I could sell diamonds by appointment.
"So, you don't have to have a shop front, just a nice showroom somewhere and that way you are eliminating all of the crazy overheads of a typical jewellery shop and you know your prices are going to be 20pc to 30pc cheaper. So that's what I did."
Before he returned to Ireland, Fahy studied for a year with the Gemological Institute of America (GIA) in London and learnt his trade by researching the diamond business first-hand. "I literally visited every jewellery shop in central London to see what prices they were selling various stone sizes and qualities. And I knew what price I could buy the diamonds at from the diamond dealers I knew, so I knew there was a decent margin in it if I could eliminate the typical overheads.
"And so long as people could trust me there was no reason why I couldn't make a business out of this. I built the website, did lots of PR and got lots of newspaper coverage and got the brand out there."
A diamond of a business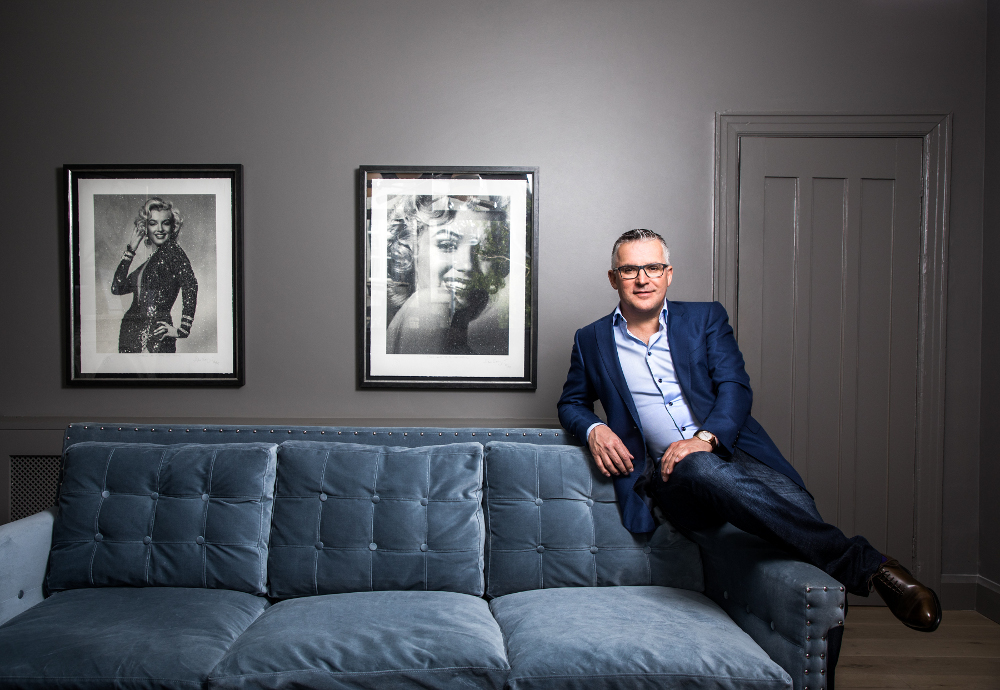 "I'd say about 80pc of our business comes from word of mouth, the other 20pc comes from social media and internet searches"
Fourteen years later Fahy's bet on the diamonds business and a long and growing list of satisfied customers only too happy to recommend him, has made him a unique specialist, especially at a time when people need some sparkle in the time of Covid.
The wheels of business are still turning, he says, which he says is due to the fact that people are looking ahead. The attitude is that life goes on, people want to marry and get on with their lives. This Covid time will pass.
"We've just set up a new office in a second floor at the top of Grafton Street with 1,200 square feet and three showrooms. They were originally a mess, so I was able to design them to our specifications and standards."
Fahy says referrals from happy customers are what drives the business forward. "Most of it is word of mouth. We are very active on Facebook and Instagram. But crucially we have thousands of previous customers. And you must remember, every customer we had is wearing our products on their hands. We specialise in engagement rings and wedding rings. And it usually happens that people see our product being worn and ask about it. I'd say about 80pc of our business comes from word of mouth, the other 20pc comes from social media and internet searches.
"Search engine optimisation is very important for us, organic search results are critical."
The phrase diamonds are forever holds some truth for Fahy as he draws parallels between today's Covid pandemic and when he started his business 14 years ago when the financial crash had just started.
"The number of engagement rings being bought didn't stop during the crisis, but people were looking for value for money. And we could offer the same quality and cut as any high street jewellery store but at 20pc to 30pc less. All of the stones we sell are GIA-certified.
"Once we were able to get those initial sales word spread, and we just got busier and busier as the years went on."
Shine bright like a diamond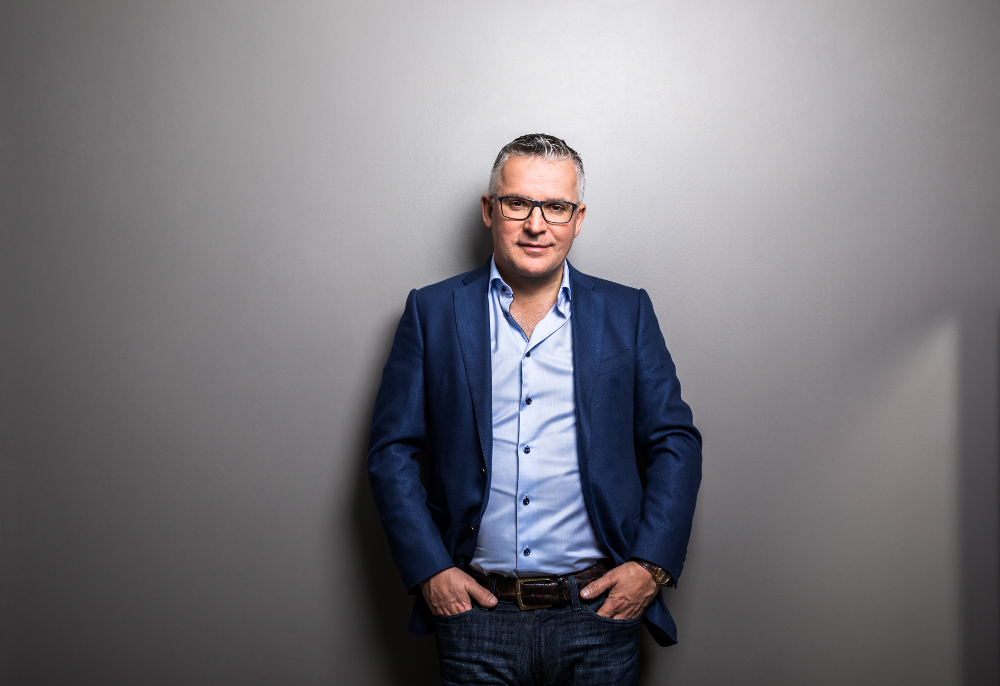 "More and more people are buying lab-grown diamonds. They have the exact same chemical properties as a diamond mined from the ground but cost 40pc less"
With the Covid crisis Fahy had to ensure social distancing in his showrooms but he also embraced digital technologies. "Like most businesses that had to shut down their offices during the first lockdown we set up a virtual appointment system. We have a system where a lady can take a photo of her hand ad we can then superimpose whatever ring she likes onto her hand and we managed to make a number of sales that way during the lockdown."
Despite this, Fahy said his business isn't immune to the economic climate and said that average spend by consumers would be down around 10pc to 15pc.
Like his continuing customers who are planning for the future, Fahy is also looking at future trends. He explained that he sources his diamonds from Antwerp, the diamond capital of Europe. But a new source has entered the fray: lab-grown or synthetic diamonds.
"More and more people are buying lab-grown diamonds. They have the exact same chemical properties as a diamond mined from the ground. But they are actually made in the lab and cost about 40pc less than a natural diamond. We are noticing a huge increase in demand for synthetic diamonds, mainly because they are considered more environmentally-friendly and ethical but have the same efficacy as a natural diamond."
Asked if beyond Covid-19 he would consider opening showrooms in other Irish cities. "To be honest I want to maintain the personal touch. Plus, if you are going to be spending the kind of money you would be spending on an engagement ring, you'd hope in a car for an hour or two to come to me."
The personal touch is important to Fahy. "My customers are making a lifetime commitment and they would rather feel special and deal with somebody they trust who will be guiding them in their decision. It's all about customer experience with us."
By John Kennedy (john.kennedy3@boi.com)
Published: 11 November, 2020