Irish start-up HorsePay has developed an equine trading system that allows sellers to achieve better prices and protects buyers from being misled.
"HorsePay has developed the world's first online equine trading payments protection system," explains founder Michael O'Flynn.
"The horse and pony market is fraught with scams and dishonesty, to the extent that respected trade publications such as Horse and Hound have published calls for an ombudsman to be appointed to the industry.
"HorsePay protects buyers from being misled, and allows honest sellers to achieve better prices because of the increased level of trust"
O'Flynn cited a recent high profile court case over the mis-selling of animals exported from Ireland.
How HorsePay works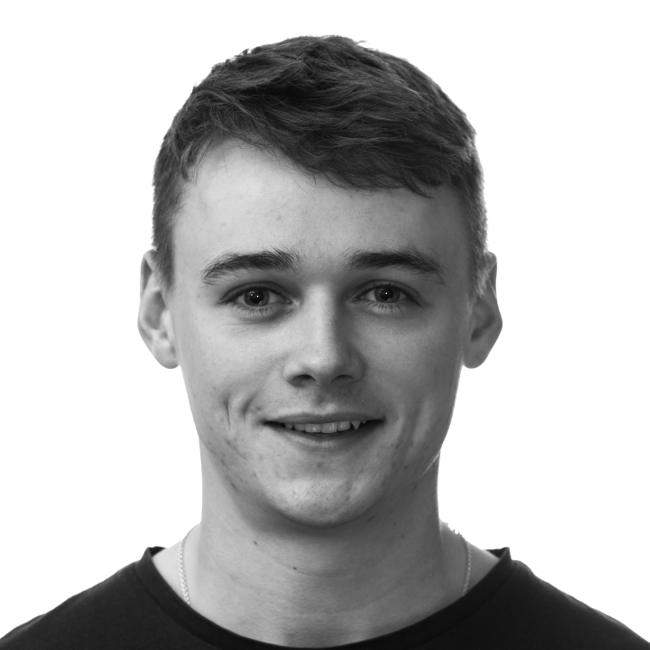 HorsePay founder Michael O'Flynn
Using HorsePay's "Escrow Payments" buyers would have been informed by HorsePay they had been misled, a vet would have verified this, and the money returned.
"The dishonest seller takes back the animal in these cases as they have received no payment.
"By holding transaction funds for up to seven days, HorsePay protects buyers from being misled, and allows honest sellers to achieve better prices because of the increased level of trust.
O'Flynn said HorsePay provides trust and confidence when trading equines. Sellers are able to separate themselves from the crowd when they have a horse or pony that is genuine.
Buyers know when they are buying off HorsePay, that if they have been misled, they are protected and their money will be returned.
"The equine market has been described by Equine Business Association founder Christine Jones as 'the greatest market hidden in plain sight," added O'Flynn who said that annually, the market is worth €278bn.
"The equine trading part of the market HorsePay is addressing is worth €2.4bn in Ireland, the UK, and US alone."
Keeping buyers and sellers honest
O'Flynn explained that HorsePay has developed a proprietary online payment protection system featuring an escrow service of up to seven days.
"This enables buyers to purchase with confidence, and helps sellers achieve higher prices for their equine stock. HorsePay therefore enables safe and secure equine trading payments between strangers who do not know and hence do not trust each other.
"HorsePay also provides a listing service of equine stock featuring profiled users and incorporating our Payment Protection System which enables safe and secure equine trading between buyers and sellers
Hot to trot
The team is made up of founder and CEO Michael O'Flynn, chief operations officer Iain Gilmore, chief marketing officer Shane McCarthy and chief technical officer Dr Nikola Beljanski PhD.
O'Flynn has been involved with horses and ponies all his life. Through many hard life lessons, he learned the need for an equine trading protection solution for buyers and sellers. This and his passion for the equine industry led him on this journey to create HorsePay, the world's first equine payments protection solution.
Iain has been operating in industry and commerce for over 30 years, with extensive experience across a multitude of sectors including software development, manufacturing, construction, finance, and the start-up sector. He has been involved in MBOs, leveraged buyouts, company purchases and sales, M&As, fund raising, and has extensive project management expertise.
Shane has been blazing a trail in social media and marketing for the last eight years. Thorough his consulting firm VRM Social, he helps a range of top companies in pharmaceutical, manufacturing, and hospitality navigate the choppy waters of marketing in the digital age. His passion however, is start-ups. He is the co-founder of StartUp Grind Limerick chapter, helping and advising multiple firms to success. He also set up Startup Weekend Limerick, a community that supports early stage entrepreneurs launch their startups.
Nikola is a Full Stack developer. He has many years' experience working across a vast range of programming languages, technologies, and platforms. His forward planning and attention to detail, while always following the mantra "keep it simple" makes him a major asset to the team.
From idea to reality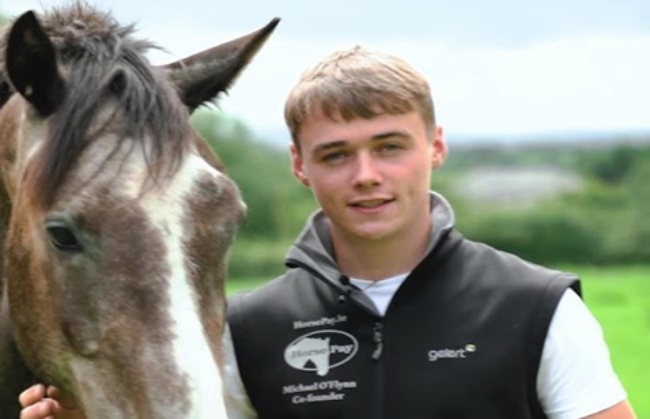 HorsePay founder Michael O'Flynn
O'Flynn praised the Local Enterprise Office in Mallow. "They have been hugely supportive of HorsePay since inception. We have also been fortunate to have some benefactors and believers in the early days who helped fund our development.
"It is however very difficult and time consuming to generate sufficient funding to develop an idea into a working solution. It is not generally understood how much time and effort is needed to design, iterate, test and deploy new products into a marketplace."
He explained that HorsePay is currently running a crowdfunding campaign on Spark Crowdfunding to raise €100,000 to fund its expansion into the UK market. "The campaign is 68pc funded at present, progressing well and generating a lot of interest."
To stay agile, O'Flynn said that HorsePay maintains a flat management structure to minimise bureaucracy.
"Regular team meetings focus on following pre-set goals, while staying alert and flexible to changing market needs. In product development, we use "design thinking", constantly re-iterating and developing our product offering to reach the optimum product/market fit."
How horseplay led to HorsePay
O'Flynn said that one of his biggest mistakes led him to create HorsePay. "When I was 16, I had invested all my money into a horse I thought I could train and sell on for a profit. However, it turned out he had an undisclosed issue, the horse was a 'box-walker'. This is where the animal goes around and around in a stable and drives himself (and other horses) nuts.
"There was no comeback on the sale, I was never going to be able to sell on this animal at a profit. This was when it really hit home there was a massive problem in the industry."
His advice to fellow entrepreneurs is to be resilient. "Don't give up. Problems are there to be solved. If you truly believe in something, you will find a way. Otherwise you will find an excuse."
By John Kennedy (john.kennedy3@boi.com)
Published: 9 November, 2020