The key to retention is engaged and less-stressed employees and The Wellbeing Advantage – a business co-founded by a Sligo native – is focused on boosting the wellbeing and resilience of workers.
The Wellbeing Advantage is led by Janine van Someren PhD, a native of Sligo, and Ken van Someren PhD, who have over 40 years of scientific research, coaching and corporate leadership experience between them.
They have extensive expertise in high-performance sports science and behavioural change strategies and are about to launch their advanced sports monitoring technology and analysis solution onto the Irish market.
"We understand the importance of investing in a healthy workplace to improve retention, increase productivity and enhance performance"
The husband-and-wife team who have worked with high-performance athletes, including tennis stars competing at Wimbledon and the Olympics.
Happy staff are more productive
"Every company is striving for excellence yet the increased strain of life and work on employees was exacerbated by the Covid-19 pandemic, shining a spotlight on the fragile wellbeing of staff," Janine van Someren explained. "A survey of employees and C-suite executives found that nearly 70% of executives and almost 60% of employees would seriously consider quitting for a job that better supports their wellbeing.
"Evidence is clear that employees are highly stressed, and it comes with a significant cost to the Irish economy with absenteeism costing €1.5bn annually. We understand the importance of investing in a healthy workplace to improve retention, increase productivity and enhance performance and have developed our programme Energising Leaders to boost wellbeing, build energy and increase resilience allowing employees to be more productive in work and life."
Energising leaders
The Wellbeing Advantage's core programme 'Energising Leaders' provides clients with Firstbeat Life, a wearable technology that monitors heart rate variability and 3D motion tracking for bespoke lifestyle assessments with a focus on energy, stress, recovery and resilience.
The data, which can be accessed using a Firstbeat App, is then analysed, interpreted and shared with clients through personal wellbeing coaching sessions to address their specific needs and goals.
"Clients get to see how their workday and lifestyle impact on their energy and resilience, learning how to modify their lifestyle behaviours, including stress management, sleep and recovery, for a better-balanced life, greater energy and performance at work," Janine explained.
"Typically, clients engage in a three to six-month programme of one-to-one coaching to ensure that behavioural changes are sustainable and have the desired effect."
Game on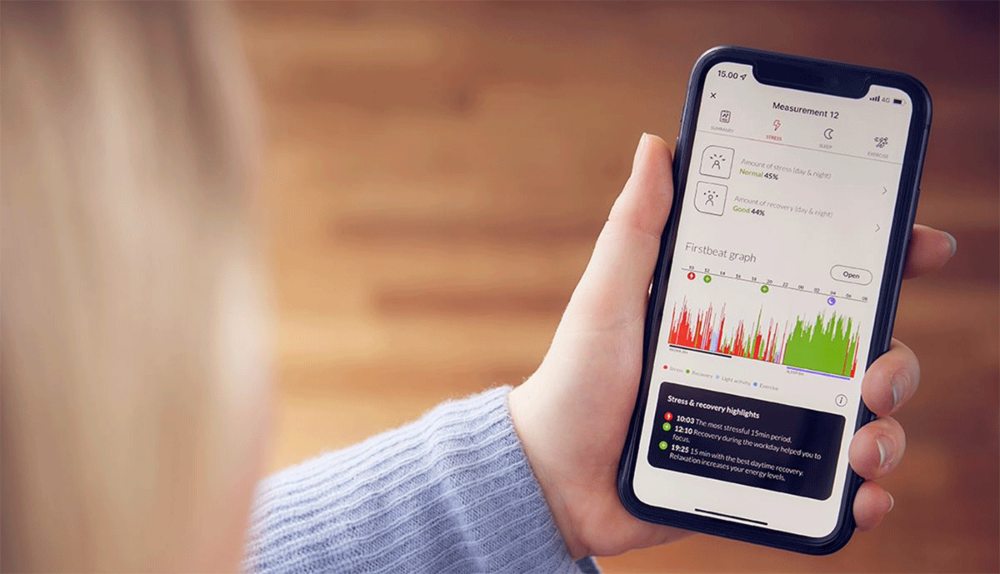 While both Jan and Ken enjoyed a successful career in London, the Covid-19 pandemic combined with the pull of home encouraged them to reassess their working lives and location.
"We have over 40 years of scientific research, coaching and corporate leadership experience between us. I am a professional accredited transformational coach with a PhD in life story research which centred on the impact of elite performance among female tennis players at Wimbledon on all other aspects of their lives. I was senior lecturer in Sport, Health and Exercise Science at St Mary's University, London. Ken is a world-leading expert in health and performance, with a PhD in exercise science. He led the scientific support of GB athletes through the London 2012 Olympics and also launched the GlaxoSmithKline Human Performance Lab, a state-of-the-art human performance research facility in England. He is a lecturer in Sport Performance & Innovation at Atlantic Technological University.
"Our company was founded at the onset of Covid-19. I had been working in south-west London as an accredited transformational coach, using positive psychology and behavioural change techniques to support clients through life changing challenges.
"When the pandemic brought the world to a standstill, it allowed time and space to explore life priorities. The pull of the Irish lifestyle, with big skies, epic seas and of course a large family network proved too strong and we relocated to my hometown Sligo. With Ken's experience as head of sport science for the preparation of the Great Britain Olympic team for London 2012 and director of the Human Performance Lab at GlaxoSmithKline, we get to combine a passion for wellbeing with the skills of high-performance physiological testing to create a path to a healthier lifestyle for our clients."
Start strong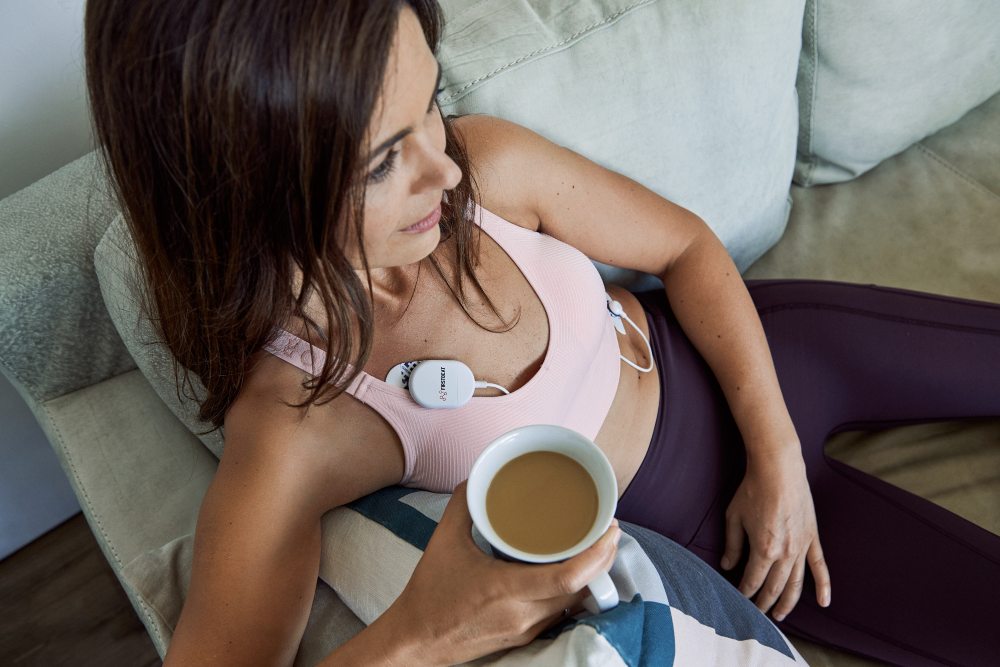 Janine said she and her husband have seen a strong support system for entrepreneurs and start-ups emerge in the North-West region.
"We've been lucky enough to have received a range of mentoring support services via Sligo Local Enterprise Office and as part of the EMPOWER Growth Progamme with GMIT. Networking groups, such as Sligo Women in Business Network, have provided an excellent opportunity to gain support from entrepreneurs and connections within the local business network. I also joined Network Ireland and AwakenHub women's business network which all offer outstanding mentor support for entrepreneurs."
The company is not currently in fundraising mode. "We're fortunate to be partnering with Firstbeat as our technology provider, which means we can bring world-leading wearable technology to our clients without the need to develop proprietary technologies and raise the investment required to do so."
Follow your passion
To stay agile the business delivers online wellbeing workshops and programmes, on topics such as stress management, building energy, and sleep-rest profiling, that bring meaningful sustained change.
"Wearable technology for sleep and stress monitoring and video coaching sessions allows us to work with employees anywhere in the world which means we have a global client reach and drives efficiency for both us and our clients."
Reflecting on the couple's foray into entrepreneurship, Janine said the local start-up ecosystem has been supportive. "A key lesson we've learned along the way is the value of asking for help, and asking early! There's lots of support for start-ups out there, and we've benefitted greatly from business development organisations and from individuals in our own professional networks who have been generous with their time and expertise. This has also helped us gain wider perspectives on our business and the market."
Her advice to fellow founders? "Follow your passion! If you are engaged, interested, motivated, dare I say obsessed with a topic, then this will be your strength. When making major decisions, or if times get difficult, you can focus back on why you believe in the topic, this will give you the confidence, clarity, and courage to take your company forward."