Google, Facebook, and Apple have headquarters in Ireland, but what about the Irish companies that have spread their wings? Here, we look at ten Irish firms making big noises, both at home and abroad.
CRH.

Turnover: €27.6 billion. (Source: CRO, 31st Dec 17)

With almost double the turnover of its nearest rival on this list, Cement Roadstone Holdings is comfortably Ireland's biggest company. While flashier Irish brands like Paddy Power and Ryanair have grabbed headlines over the years, CRH has quietly grown into an industrial powerhouse since its foundation in 1970. The company was formed through the merger of Irish Cement and Roadstone, two Irish cement producers who sought to grow their businesses outside of Ireland. Today, it is the biggest supplier of building materials to the construction industry in America, with strong positioning in Europe and Asia too.

If you need the finance to grow your business, click the orange button. The button will bring you to a Bank of Ireland lending form, terms and conditions apply. Bank of Ireland is regulated by the Central Bank of Ireland.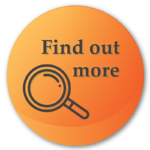 DCC.

Turnover: €13.9 billion. (Source: CRO, 31st Mar 17)

Development Capital Corporation (Now DCC), founded in 1976 by Jim Flavin, is an international leader in sales, marketing, distribution and services. Originally set up as a company that provided venture capital to startups, it completely changed direction and has diversified into four divisions: Energy, Technology, Healthcare and Environmental. DCC provides products, services, distribution and logistical support across all of these sectors, the oil distribution industry being particularly profitable. With a presence in 13 countries, and as one of Europe's biggest distributors of gas and oil, expect DCC's reach to expand outside of Europe.
Smurfit Kappa.

Turnover: €8.6 billion. (Source: Company, 31st Dec 17)

This paper-packaging giant started out as a box-making factory in Rathmines in 1934, making it one of the oldest companies on our list. It was acquired by Sir Michael Smurfit's father Jefferson Smurfit four years later, and was listed on the Irish Stock Exchange by 1964. Michael took over in 1977 and grew the business even further with expansions into Europe and the Americas. This year, the company acquired Dutch outfit Reparenco, and resisted a takeover attempt by American packaging powerhouse International Paper. 2018 has also seen the group listed on the sustainability index for the sixth year in a row.
Ardagh Glass Sales.

Turnover: €7.6 billion. (Source: CRO, 31st Dec 17.)

Like Smurfit Kappa, the Ardagh Group's origins can also be traced back to 1930s Dublin. The Irish Glass Bottle Company was founded in 1932 and was acquired by an accountant-turned-glass-mogul named Paul Coulson in 1998. A series of acquisitions in the UK and US followed, culminating in an IPO on the New York Stock exchange in 2017. Today the group has glass and metal manufacturing operations in 22 countries while Coulson is one of Ireland's richest men.
Ryanair.

Turnover: €6.6 billion. (Source: CRO, 31st Mar 17.)

When Michael O'Leary was first asked by Tony Ryan to take a look at his struggling airline, the then accountants advice was to shut it down. Nevertheless, after studying the business model of American budget airline Southwest, O'Leary was able to grow Ryanair into the multi-billion euro company we see today. The company was enjoying share prices at an all-time high until last August, until an unfortunate rostering problem led to the cancellation of 20,000 flights. Shares fell by 20% in Q1 this year, with O'Leary blaming the hot weather in Northern Europe, the World Cup, and customer uncertainty around strike action by some of its staff. With an uncanny ability to turn bad press into free publicity, it will be interesting to see how Ireland's most infamous brand moves forward.
Kerry Group.

Turnover: €6.4 billion. Source: CRO, 31st Dec 17.

A world leader in the ingredients market, its portfolio of brands (which includes everything from Cheesestrings to Denny) makes Kerry Group a regular feature in most Irish households. The company started out as a dairy ingredients plant in Listowel in 1972. Like several other names on this list, a number of shrewd acquisitions internationally grew the company into the giant we see today. Kerry Group has operations across five continents but is still headquartered in Tralee. 2012 saw the opening of a €100m technology and development centre in Naas, Co. Kildare, keeping innovation at the heart of Kerry Group's business.
Primark.

Turnover: €4.4 billion. (Source: Estimated – Irish Times Top 1000 Companies, 31st Dec 17.)

Irish shoppers have already been indoctrinated, but now Primark (trading as Penney's in Ireland) is aggressively expanding further into the US, the UK and the rest of Europe. Despite not having an online retail presence, the company is one of the top three clothes retailers in the UK while its four stores in Italy have been performing. Its presence in the US is growing too – it opened its first store in Boston in 2015, and business so far has been encouraging. It will open its tenth store in Florida this year, marking its first foray outside of the north-eastern market.
Total Produce.

Turnover: €4.3 billion. Source: CRO, 31st Dec 17.

As its name suggests, Total Produce is a company that grows, packages, markets and distributes fresh produce. Headquartered in Dundalk, the firm was born out of a demerger with Fyffes in 2007. Today the firm is one of the largest of its kind, a European market leader with plans for substantial growth in North America. In 2016 it grew its stake in Canadian fresh produce distributor Oppy to 65%, and also purchased a 65% stake in California's Progressive Produce. This year they announced plans to acquire a 45% stake in Dole, an American rival owned by billionaire David Murdock. The deal, worth $300 million, would create a conglomerate with joint sales of over $8 billion.
Musgrave.

Turnover: €3.7 billion. Source: CRO, 31st Dec 16.

The Musgrave Group is a wholesaler which distributes to its network of franchised retail brands which include Centra, Supervalu and Daybreak. The company was founded in Cork back in 1876 by Tom and Stuart Musgrave, two brothers from Leitrim. Growth in 2017 was robust with €3.7 billion in sales and the roll-out of the Frank and Honest coffee brand to its stores across Ireland. Its operations in the UK and Spain remain steady, while last year also saw them sign a deal with a high-end supermarket chain in Bahrain.
Kingspan.

Turnover: €3.7 billion. Source: CRO, 31st Dec 17

Headquartered in Cavan, Kingspan is a building materials business with global ambitions. The company started out in the back of brothers Eugene and Brendan Murtagh family's pub, before the arrival of big multinationals into Ireland in the 1970s gave them the chance to get involved in mechanical and electronic installation work. It was floated on the Irish Stock Exchange in 1989 and had expanded into Eastern Europe by the late 1990's. Last year it acquired a 51% stake in Brazilian insulated panel manufacturer Isoeste as part of an ongoing expansion in South America, having previously made investments in Colombia and Mexico. It also opened an office in Singapore, with the Asia-Pacific region singled out for future growth opportunities.

Article by Peter Flanagan.

If you need finance to grow a business, click the orange button. The button will bring you to a Bank of Ireland calculator and lending form, terms and conditions apply. Bank of Ireland is regulated by the Central Bank of Ireland.