In the latest in our Diary of a Student Entrepreneur series, our student entrepreneurs from Launchbox at Trinity College Dublin reflect on customer success and the importance of culture.
Every summer LaunchBox, Trinity's student accelerator, offers student entrepreneurs €10,000 in equity-free funding and a place on the three-month programme. Follow how these start-ups get on here.
LaunchBox, in partnership with Bank of Ireland, and managed by experts in Tangent, Trinity's Ideas Workspace, provides mentorship, funding, access to alumni and investors, and the ideal collaborative environment to launch new start-up ventures.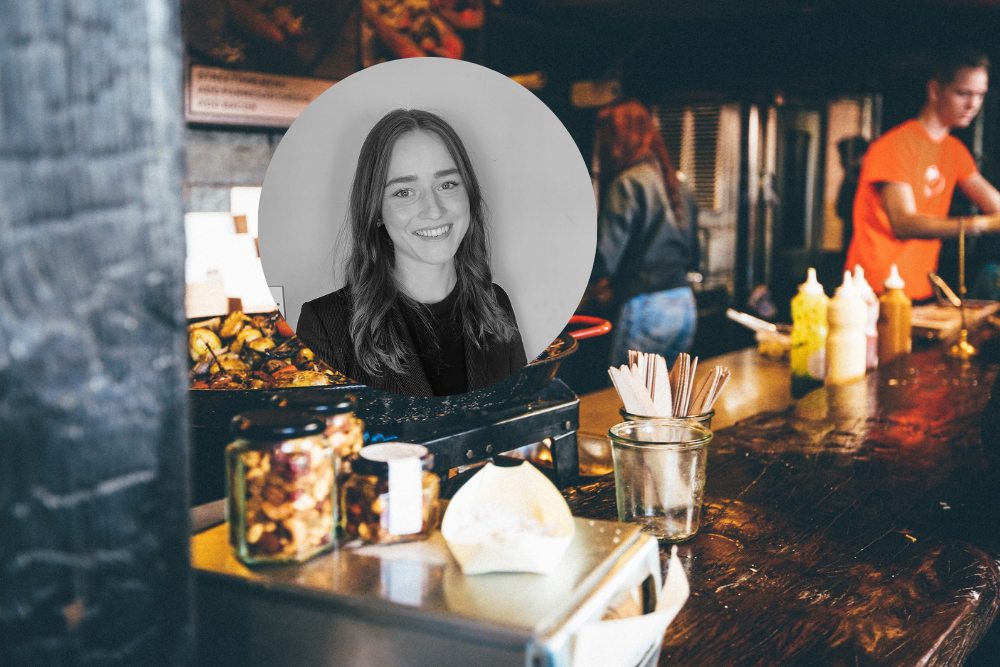 "Being agile allows us to cater to customer needs and swiftly develop our product pipeline"
In the fast-paced world of business, culture often takes a backseat, especially within small teams. There's a vast amount of literature arguing how it is important, and a vast amount arguing otherwise. However, for student entrepreneurs like myself at Verify a Vendor, we understand that company culture goes beyond internal dynamics. It encompasses every interaction with external stakeholders, influencing our strategy and product design.
The relationship between my co-founder and myself is at the heart of our company culture. As we embrace agility and act on new ideas, trust each other to deliver, and strive for a culture of practicality in our early-stage venture. Being agile allows us to cater to customer needs and swiftly develop our product pipeline.
Autonomy is another essential aspect. We structure workflows to accommodate different lifestyles, enabling asynchronous communication and work hours tailored to suit us. This approach has boosted productivity adapting to our busy schedules!
Tangent's office space has been a game-changer for us. The community of other entrepreneurs has been a major perk for me! Interacting with them, sharing experiences, and witnessing their progress provides us with valuable motivation and insights. Engaging with a diverse set of perspectives from mentors and peers uncovers many new ideas. It has been particularly helpful to us when forming our pricing strategy, thinking beyond the typical B2B SaaS subscription model. Another ecosystem we are lucky to be a part of is at Dogpatch Labs, and the NDRC. Seeing the progress of our own NDRC pre-accelerator cohort, and that of the cohorts since is extremely motivating.
As we journey through the entrepreneurial ecosystem, we never forget that our company culture forms the backbone of Verify a Vendor. It shapes our values and guides us in making impactful choices. Cultivating a strong company culture is a cornerstone for early-stage entrepreneurs like us – it's the main ingredient in our secret sauce. It influences our relationships, product development, and the essence of Verify a Vendor. By nurturing a culture that embraces adaptability, practicality, and diversity, we are well-equipped to face the challenges and opportunities that lie ahead.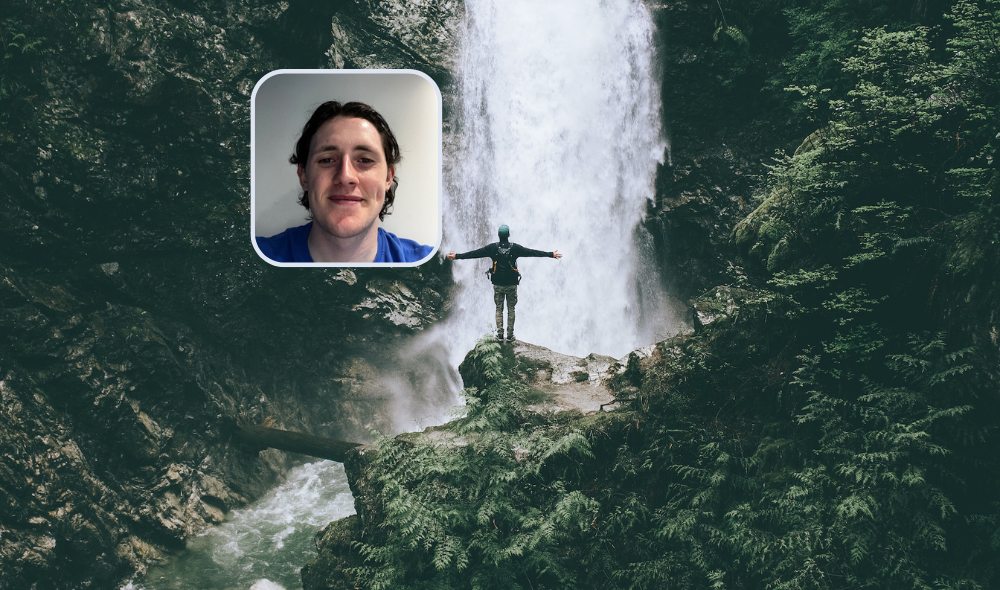 "To date, our customer-first approach has yielded incredible results"
At Hebe Adventures we are genuinely obsessed with our customers. We go above and beyond to ensure our customers have amazing experiences. We obsess over their experience from the moment they discover us up until the moment their trip is over.
We speak to every Host Family, Parent and child at the three key stages of a trip; when the trip is booked, during the trip and once the trip is complete. The goals of these conversations are to completely empathise with our customers and actively seek out their problems. These conversations play a huge role in the new features we build and ensure we deliver a 10-star experience.
However, we don't just solve our customer's problems. We place a huge emphasis on creating additional unexpected moments of magic. At the beginning of each trip, our Host Families receive a physical Host Family handbook and complimentary cookies. At the midway point of every trip, our Parents receive physical postcards with a collage of highlights from their child's trip to date. We build these unexpected moments of magic into their experiences to blow them away. We want our customers to be so amazed by the experience they have, that they are compelled to tell their friends and family.
To date, our customer-first approach has yielded incredible results. Host Families routinely call or message us, thanking us for the complimentary cookies they have received. We are also seeing a large number of new Host Families sign up as a result of friends or family having amazing experiences hosting with us.
Our parents really appreciate our 24/7 customer support and the unexpected moments of magic. Off the back of a single trip last year we have secured 3 trips for 2024 as well as the parents being eager to become a Host Family once it is possible to do so in Spain.
Hebe Adventures' success will be a product of our customer obsession.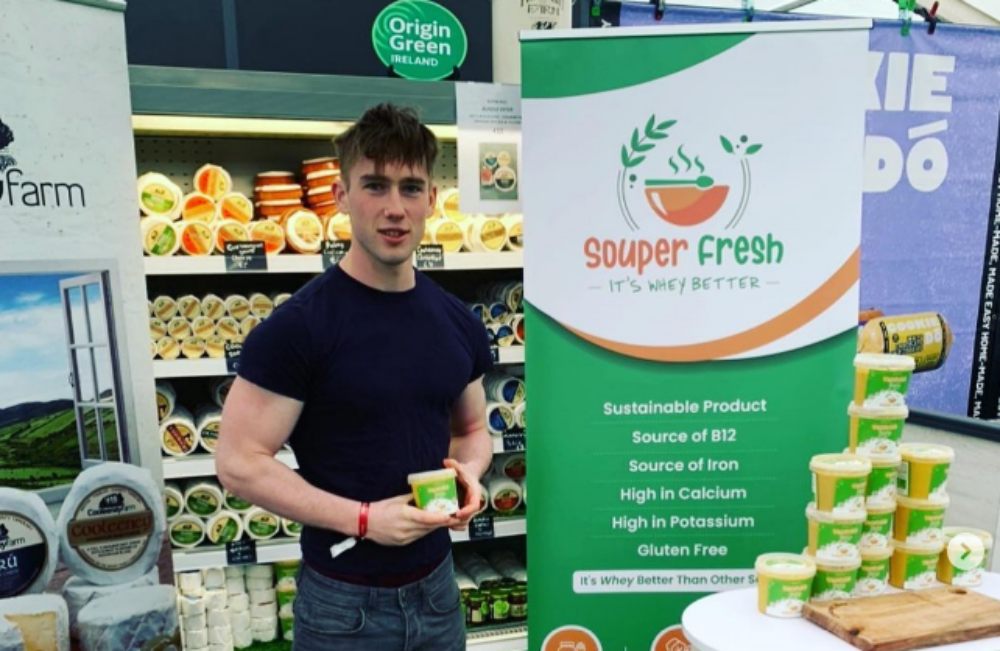 "In our journey, we have realised that building a culture of passion and dedication is essential for driving innovation and resilience"
As the co-founders of Souper Fresh, my twin brother and I have experienced the incredible impact of effective team dynamics on our startup's success. Being family and business partners, we share a strong vision, trust, and open communication, which have been vital to our progress.
Regular team meetings have become the foundation of our collaboration. We seize the opportunity to discuss challenges, brainstorm ideas, and celebrate milestones. By assigning roles and responsibilities according to our strengths, we ensure that each team member contributes optimally to our shared goals.
We have also learned the importance of maintaining a healthy work-life balance within our team. Encouraging team-building activities and fostering a culture of support and inclusivity have contributed to a positive work environment where creativity and innovation thrive.
Our culture at Souper Fresh extends beyond the workspace. It is a reflection of our commitment to sustainability and environmental responsibility. This ethos resonates with our team, customers, and the community, giving us a deeper sense of purpose.
In our journey, we have realised that building a culture of passion and dedication is essential for driving innovation and resilience. By promoting continuous learning and adaptability, we empower our team to navigate the challenges of the start-up world effectively.
Like any start-up, Souper Fresh faces its share of challenges. One of our main focuses is scaling production to meet increasing demand without compromising on the quality of our product. We are actively exploring ways to optimize our production process to ensure consistent excellence.
Another challenge lies in perfecting our product packaging. We recognize that a visually appealing package is crucial for attracting customers and building brand recognition. To address this, we are collaborating with a professional design agency to create packaging that embodies our brand's values and captures attention.
We are thrilled with the progress we have made so far. We have secured agreements with nearly ten shops, which will start selling our soups from September. This milestone demonstrates the appeal of our product and the growing interest in our unique approach.
Our commitment to quality and sustainability has garnered positive customer feedback and loyalty. The successful two-week shelf life testing reassured us that our fresh whey-based soups are as shelf-stable as traditional options.
In the upcoming phase, we are excited to focus on two main aspects. Firstly, we will dedicate our efforts to refining our product packaging, creating a strong brand identity that mirrors our quality and values. We believe that a compelling visual appeal, combined with exceptional taste, will leave a lasting impression on our customers.
Secondly, we plan to conduct more tastings and market activations in the shops that stock our product. These interactions will not only boost brand awareness but also help build trust and loyalty among our customers.
In conclusion, our journey with Souper Fresh has been an incredible adventure filled with growth, learning, and gratifying wins. As co-founders, we are committed to nurturing a positive team dynamic, fostering a culture of innovation, and continuously improving our product and brand. We are eager to embrace the next phase of our start-up, driven by passion and guided by our vision for a healthier, tastier, and more sustainable future.