Conor Wilde is founder and managing director of the award-winning property firm, Found Valencia.
If 2020 was condensed into a word cloud, a whole lot of heavy, doom-laden language would appear. The Covid-19 pandemic, ensuing global lockdowns and the restrictions authorities have placed on societies and businesses as precautionary measures, continue to have a huge impact that we're all still figuring out how to manage.
However, nothing is ever one dimensional.
While talks of silver linings are entirely too premature, the seismic changes the virus has delivered this year also contain opportunities for growth.
And Skerries man, Conor Wilde, is connecting Irish investors with these growth opportunities in the beautiful city of Valencia, on Spain's east coast.
Why Valencia is catching the eye of investors
Conor is the founder and managing director of Found Valencia, an award-winning property company, based in Valencia's city centre. Alongside selling exclusive properties, the firm also has a property development arm and provides full relocation services to individuals and families relocating to Valencia or the surrounding areas.
Although Covid-19 has delivered as much of a blow to the property industry as it has to any other, Conor has received consistent interest from Irish investors keen to explore the commercial opportunities Valencia has to offer.
"Saving money is a ticket to nowhere at the moment. However, other big opportunities are presenting themselves in what is affectionately called Spain's third city," says Conor.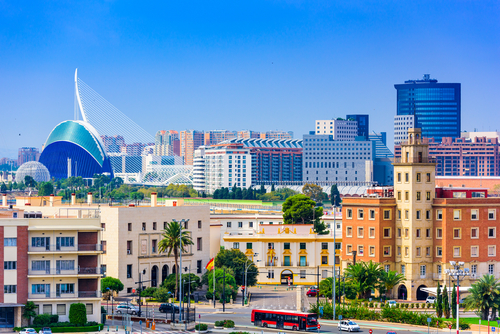 Conor stresses that Valencia punches far above its weight as a thriving business hub.
"Valencia is currently one of 12 cities named by the EU Commission as finalists in the European Capital of Innovation 2020 competition. Our city has also been named as the World Design Capital for 2022.
"We're one of the most connected tech ecosystems in the whole of Europe. There are more than 25 incubators and accelerators here. What's more, a further 15 different investment funds are located in Valencia City, many of them with connections to Silicon Valley," he added.
Irish investors and Valencia's business/lifestyle opportunities
Irish investors are attracted to these credentials alongside the city's impressive lifestyle benefits.
Conor himself has lived in Valencia since 1993 and speaks of a thriving Irish community in the region.
"Valencia is special," he says. "The city and surrounding areas offer everything you could want for yourself and your family from a work/life balance point of view. The outdoor lifestyle is healthy and fun, and the business side of things is full of opportunities."
Valencia's close proximity to Ireland (direct flights), the ease of doing business in the current climate, and the city's reputation for being somewhat still off of the mainstream beat in Spain has investors interested.
And the return on investment rate only fan that interest.
Commercial properties with high returns
Currently, Conor is working with investors looking to invest in property that includes:
Residences for elderly people
Multi-unit residential
Student accommodation
Bank stock
Entire period buildings
Car parks
Land for construction for commercial properties
Packs of land to develop villas
Hotels
"Our team is currently working with an investor from Ireland on an opportunity that provides a 8.7 per cent yield," says Conor. "That is a number that seems crazy in the current worldwide recessionary context, but it's an achievable one in some areas of Valencia."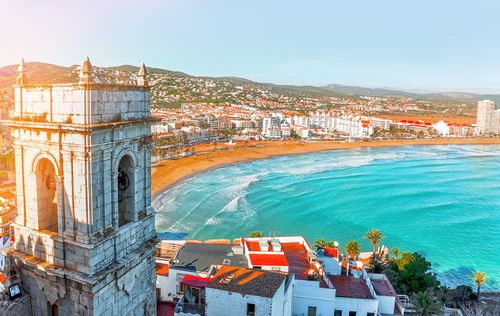 Conor shares that while Covid restrictions are in place as they are everywhere, there's also a real appetite for the recovery to begin. "Valencia is open for business, and the Irish are warmly welcomed here. There is a long history of Valencian students having spent their summers in Irish towns and there is a healthy relationship between the two destinations."
Due diligence when investing in Valencia
Any investor who is considering exploring opportunities in Valencia is urged to do their due diligence.
Conor confirms this is a non-negotiable, as it does much to reduce the risk for the investor.
"We have been helping Irish investors buy real estate in Valencia for many years, and have an established process in place that enlightens the client as to every aspect of the purchase they're interested in.
"Over the years, we've built close relationships with a select group of legal professionals, a few themselves with connections to Ireland, to guide our clients through every step of investing in Valencia.
"Our view is always long term. We discuss everything during the due diligence process from the upfront fees and taxes the investor will be liable for to providing advice on how to set up a trust for inheritance purposes," he continued.
With this attention to detail and the opportunities available, it's easy to see why Irish investors are calling on Conor and his team to explore Irish/Spanish collaborations in the city.
Published: 30 September, 2020