Blanco Niño is the result of a relentless pursuit of the perfect tortilla by founder and CEO Philip Martin.
Philip Martin travelled through the milpas, molinos and tortillerias of Mexico, to learn and understand the ancient cooking method behind them, making Blanco Niño the ultimate passion project.
Blanco Niño is dedicated to using all-natural and authentic cooking methods and sourcing key ingredients directly from heritage producers in Mexico.
"When I couldn't find what I wanted, I decided to make them myself"
The impact of the Covid-19 pandemic has had a significant impact on what was purely a food service business. With an increase in snacking at home, Blanco Niño has expanded into retail offering consumers the chance to eat restaurant-quality food at home.
Blanco Niño is now launching their Sea Salt flavour of all-natural, gluten-free, authentic corn tortilla chips into ten Dunnes Stores outlets. The management team are in conversations with a number of wholesalers, retailers and independent stores and hope to launch into more outlets.
Tell us about your background, what journey did you take to arrive at where you are with Blanco Niño?
When I think of my childhood, I think of our family farm in north county Dublin. It's quite an idyllic part of Ireland to call home. In Dublin, but yet still very much in the countryside. My mother was originally from Dualla in Tipperary, and father from Castleknock in Dublin. My mother from a farming background, while my father was from a licensed trade background. The family business was Myos in Castleknock, which I have faint memories of running around as a kid.
When I was 8, my father passed quite suddenly and we decided to sell out of the family business. Raising six messers for children, all under 18, and running the family farm was an ambitious effort endeavour for my mother. I often wonder how she managed it all, until I spent a few days back at the farm with her. The women has the work ethic of a small nation-state.
Once I finished school, I made two attempts at university … which amounted to a total of two weeks combined. It was great fun, but it wasn't for me.
I was impatient and I wanted to learn by doing, rather than sitting in a class and learning in a way that felt at the time akin to second-hand smoke. I then got a job with my brother at his restaurant, Pacinos on Suffolk in Dublin. With the financial crisis starting to come into view, I was quickly landed with more responsibility than I probably deserved at the time. It was a baptisms of fire, to say the least, but loved it. I decided then that I wanted to get into the business myself and open my own restaurant. Not knowing exactly what I wanted to set up, I set out on a trip to the US and Mexico, and was met with Mexican food first time. Arriving back to Ireland after a few months and following a number of false starts, dead ends and reinventions, I opened Little Ass Burrito Bar.
It was in the process of the setting up of the restaurant, and the inability to find quality corn tortillas anywhere in Europe, that the kernel of the idea, of what is now Blanco Niño began to grow.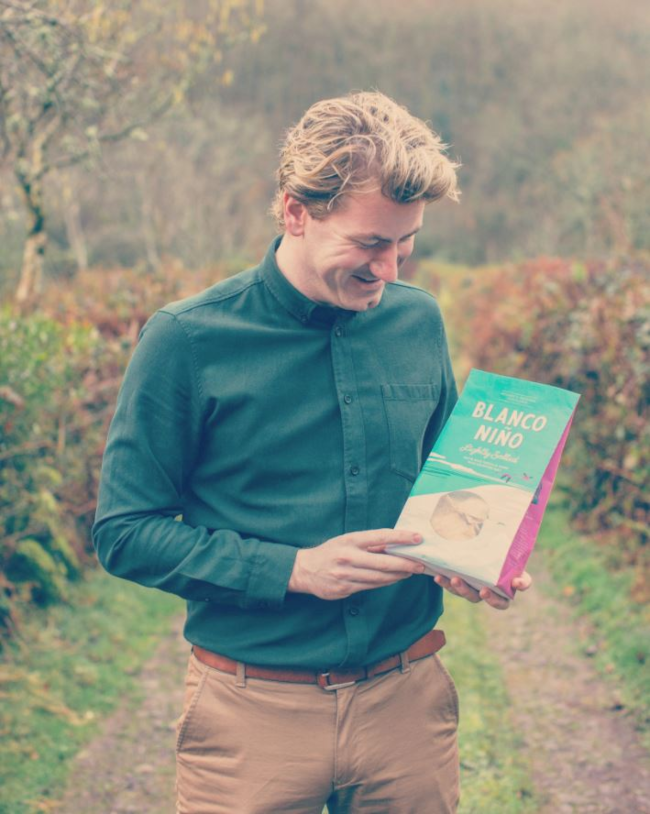 "Developing the product has been challenge. Clonmel is not known for its large native population of tortilla makers"
What set you off on the journey to find the perfect tortilla?
It was that frustration of not being able to find quality corn tortillas for my restaurant that set me off initially. When I couldn't find what I wanted, I decided to make them myself. I travelled back to Mexico and went from the milpas (farm), to the molinos (mills), to tortillerias (tortilla factories), all to learn and understand the process and craft of making truly authentic corn tortillas and tortilla chips.
How did you fund and start the business and how did you go about researching and developing the perfect product?
With great difficulty. I chose crowdfunding to initial seed finance the business. It was novel at the time and provided a really fantastic platform to communicate our mission, and thankfully we raised more than double our target.
I then combined that with additional investment from private investors that had also seen the crowdfunding campaign and the associated media coverage, grant support from our Local Enterprise Office in Tipperary, and bank asset finance. It was a real jigsaw puzzle approach to funding a start-up. Since then, we have gained investment from Enterprise Ireland HPSU, receiving project funding support from LEADER, and raised over €2.5m in investment from private high net worth investors. Writing that, it sounds like it was easy enough, but it was far from easy.
Developing the product has been challenge. Clonmel is not known for its large native population of tortilla makers. Everything both in a physically and knowledge dimension, had to be built and leant almost from scratch. But we were lucky enough to have the goodwill and ear of many people wise and proficient people met along the way.
"Our ambition is to be the Mexican food brand that defines premium on both supermarket shelves and in restaurant kitchens"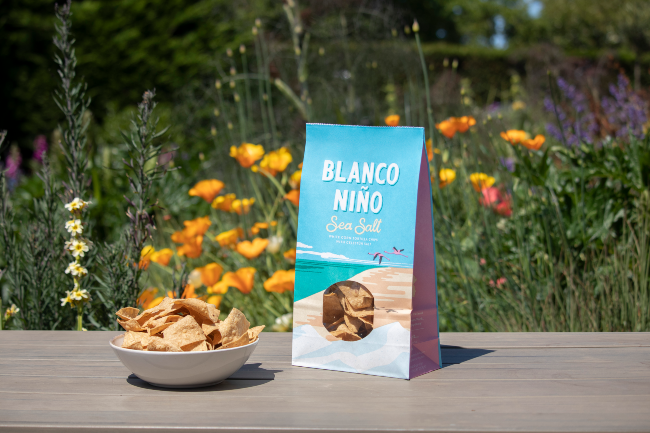 What are your growth plans?
By nature, I'm a little obsessive and constantly looking at the next stage. I generally look at everything in business as being in a state of progression, and I'm rarely happy with things as they are or with things just being okay.
Our ambition is to be the Mexican food brand that defines premium on both supermarket shelves and in restaurant kitchens. After the first flavour of Sea Salt tortilla chips, we've got a couple more pretty epic flavours in train. But that's just the start…
What (or whom) has helped you most along the way? Who was your greatest mentor/inspiration?
I am very lucky to have really great friends and very supportive investors. I wouldn't want to mention any one person, but I am incredibly gratefully to have been able to establish a broad and diverse group of people I call friends, advisors, mentors and investors.
What was the most challenging aspect of either starting or growing the business?
There are so many aspects that are challenging, as with anything done for the first time.
If you were to do it all over again, what would you do differently?
I've definitely made many mistakes along the way that I would not knowingly make twice. But would I choose a different path altogether? No.
Who inspires you in business?
It is probably a little cliche now, but people like Elon Musk of Tesla fame, and Yvon Chouinard of Patagonia. Although very different people, they have both built businesses that produce a lot more than their visible products. Tesla, and more specifically SpaceX inspire hope, confidence and excitement in the future I feel. Patagonia encourages people to live in a way to preserve the planet we have now. I hope that one day Blanco Niño can do similar for people.
What guidance/help gave you the most support on your journey?
'You'll figure it out.' While not really guidance or help by any conventional definition, but you need to gain a belief that through persist focus and perseverance you will overcome anything.
What advice/guidance do you give new hires and how do you nurture talent in your organisation?
I'm generally hiring people to give me guidance and advice, not the other way around. But I try to create an environment where there is a meritocracy of ideas and where there are not disagreements but dialectic conversations.
What business books do you read or would recommend?
I read and listen to a lot of books and podcasts. I would generally recommend different books and materials for people depending on what stages they are at in business. I think The E-Myth Revisited: Why Most Small Businesses Don't Work and What to Do About It by Michael E. Gerber is essential reading for anyone starting out. Another great book, for a little further down the path is Scaling Up: How a Few Companies Make It…and Why the Rest Don't by Verne Harnish'. A great book on marketing and building purpose is Start With Why: How Great Leaders Inspire Everyone To Take Action By Simon Sinek.
What technologies/tools do you use personally to keep you on track?
We use Google G-Suite for all the necessities. But for my personal to-do list, goals setting and such, I have two separate A4 plain paper moleskin. I've tried all sorts of apps, but they don't do it for me. One I use for diary, goal-setting and assessing, and the other for daily to-do lists and workings. I enjoy the feel of the paper and pen, and the satisfaction of crossing item off the list. Pretty primitive I know, but it works for me.
What does the future hold for Blanco Niño?
We have pretty high expectations for the future, but you never know what's around the corner. The last few months have thought us that well. We're going to try and enjoy ourselves, and continue to do our best to make products that make us proud, and ultimately provide our shareholders with strong returns. And do so in a way that hopefully inspires our customers, empowers our employees and supports are suppliers. So let's see.
By John Kennedy (john.kennedy3@boi.com)
Published: 1 October, 2020