Voice assistants and the use of voice to make searches online grew massively over the last year, so is it time to adopt a voice strategy for your business?
The question that is uttered periodically about the latest fad in technology and customer behaviour, "should we have a 'latest thing' strategy?"
While very often, jumping on the latest technology bandwagon is a waste of time and resources, however, with voice technology, we think you might want to take it seriously.
Voice assistants and the use of voice to make searches has grown exponentially in the last 18 months with this trend set to continue in 2020 and beyond. From home speakers and mobile phones to smartwatches and your Sky remote, voice assistance is integrating into our lives rapidly and is quickly becoming a norm in the behaviour of consumers.
Voice is convenience
People use voice for convenience above all else. The most common place people use voice assistants is in the kitchen. Multi-tasking has never been so easy. We can wash the dishes and tickle our curiosity simultaneously.
The second biggest way people are starting to use their voice devices like Amazon's Alexa and Google Home are to make purchases. One study projects that shopping via voice could rise from the current 5pc to over 50pc by 2022. This is big news for retailers, and it's an excellent reason to consider incorporating voice into your marketing strategy.
Google also released study findings that showed 52pc of all households who own and use voice-activated speakers and devices would like to receive information about business sales and promotions. This can increase buying in the next few years as more companies take advantage of these statistics and start sending out information to customers.
Can we do business with voice?
Surprisingly, yes. Studies show that voice commerce sales reached just above $1.8 billion in the past year, and this has projections to continue to rise to $40 billion by 2022. This same study showed that grocery shopping accounted for 20pc of all sales with clothing sales coming in at 8pc.
Roughly 19pc (one in every five consumers) made a purchase or transaction using Amazon Echo or another voice assistant in the past year. On top of this, another 33pc of consumers plan to make transactions using voice assistants in the coming year. Companies and purely online platforms can use this to their advantage and ensure that customers come to their company first over their competition.
Using voice to improve customer experience
One big way companies are embracing voice to improve the customer experience is in their customer care teams. Voice queries allow agents to find answers to customer problems faster and offer solutions to them while they're still on the line with them.
For online shopping, utilising voice-enabled applications throughout a website can improve customer satisfaction and loyalty levels. It allows shoppers to ask questions in real-time and get help from your customer service team or department using voice commands. In turn, this speeds up the entire shopping process.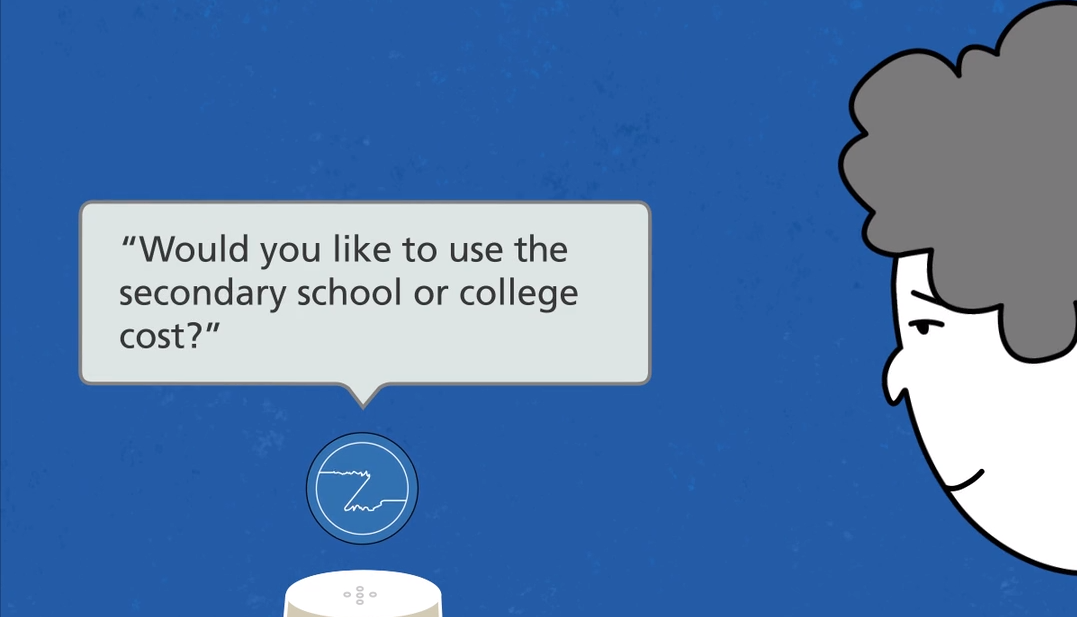 This year Zurich Ireland became the first Irish insurer to embrace voice when they launched a set of Google actions and Alexa skills as part of their annual 'Cost of Education' campaign. Using your smart device, you can "talk to Zurich Ireland" and find out the cost of your children's education and how much you'll need to save to afford it. Once you've answered the questions, you'll be sent a savings plan via email. You can do this completely hands-free while washing your dishes if you like.
Start thinking 'voice' for your business
Start thinking 'voice' for your business. Is your business voice ready? Have you got your website optimised for voice search and are you thinking of ways to delight your customers using this evolving technology?
You'll need to address all these questions sooner rather than later, before your competitors take a lead in the brave new world of voice.
By Ian Booth
Published: 8 October, 2019