Social entrepreneur Eliya Lavine has established Seed Scholars to resolve the absence of opportunities for meaningful connections with nature for young people.
"More and more young people are diagnosed with ADHD and mental health troubles, childhood obesity rates rise in unprecedented numbers, and the planet continues to decline into more severe biodiversity loss and climate crisis," laments Eliya Lavine, founder of social enterprise Seed Scholars.
"Expansive bodies of research, documented in hubs like the Children's Nature Network, highlight the crucial effectiveness of nature connection's role in interrupting these negative trends.
"Seed Scholars supports the ongoing work of rebuilding human+nature relationships rooted in curiosity and care"
To heed the call to action, her social enterprise Seed Scholars is an experiential eco-education service that promotes nature-based learning, throughout the seasons, through which young people and their networks learn how to harness the power of their senses and develop critical thinking skills to explore, investigate, analyse and understand the places in which they live and their unique role in supporting and stewarding it.
Curiousity and care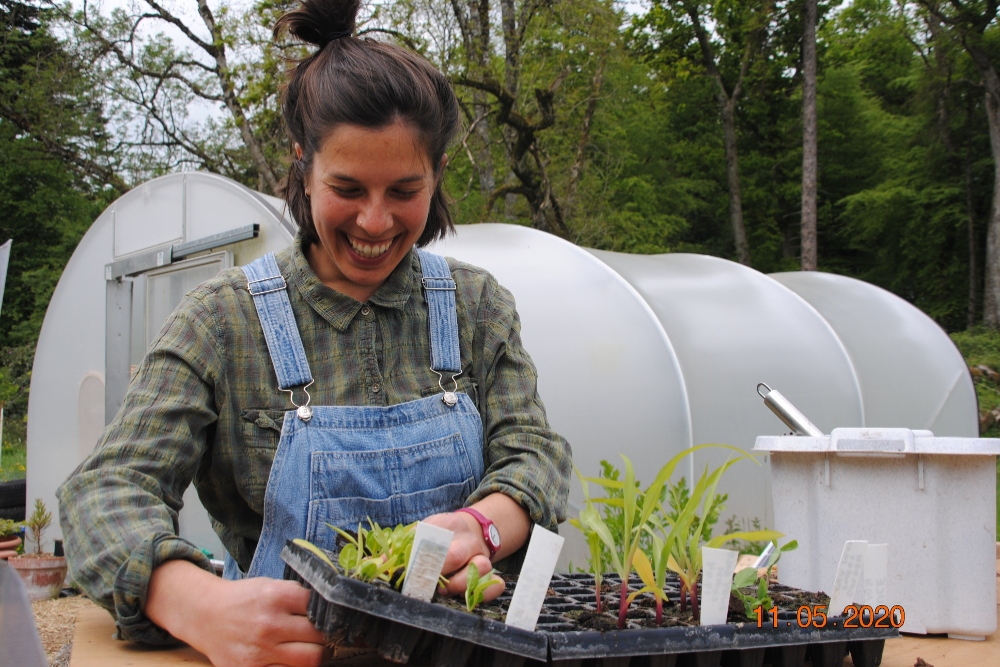 Eliya Lavine, founder of Seed Scholars
"Seed Scholars seeks to nurture learner-led nature education opportunities for young people and their networks of all backgrounds and abilities. Seed Scholars supports the ongoing work of rebuilding human+nature relationships rooted in curiosity and care, in order to cultivate active community engagement in climate change mitigation and place-based connection."
Lavine explained that Seed Scholars is beginning with pilots to test, evaluate, and adapt its programmes, and hopes to co-create alongside other outdoor learning practitioners a network of local nature-based educators across Ireland who can support schools and community groups to develop lasting connections with their local natural environments.
Seed Scholars implements its vision through Garden Education and Forest School methodologies, with a core programme for primary schools and with supplementary programmes for young people and their networks.
For the core primary schools programme, the weekly workshops occur over the course of 6-to-8 consecutive weeks, and are seasonally adapted and curriculum aligned for each class level.
Through hands-on, inquiry-driven activities, the lessons promote participants' wellbeing, self-confidence, community building capabilities, nature skills, and an intersectional engagement with environmental awareness. Additional, supporting programmes include weekend Forest School sessions for children and the whole family, teacher training, and more.
Engaging with nature
"I founded Seed Scholars as a dual response to my own transformational experiences engaging with nature, and my witnessing of the absence of opportunities for meaningful nature connection for the young people I serve, and a longing to repair that rift. I have worked as an environmental educator and primary school teacher for the past eight years.
"During this time, I have worked with outdoor learning projects in diverse, underserved communities in Oakland California, schools with wealth privilege in Los Angeles, on rooftops in Shanghai, in urban gardens and in periurban fields in Accra, Ghana. As someone with qualifications and professional experience as a guest practitioner and as a full time classroom teacher, across class levels and across the world, I felt positioned and driven to design and implement Seed Scholars – with lots of support – through a deep attention to the needs of its stakeholders and beneficiaries.
"I am very fortunate to have access to a community network that is essential for the sustainability of this work. Of course, family and friends' encouragement is a fundamental feature of this web. Extending further back than that, really as far back as we can go, I have to pay tribute to the people who have been living close to and in tandem with the land and its creatures, in stewardship with the places where they live, since the beginning, to indigenous peoples who have demonstrated and continue to live in a reciprocal, sustainable and regenerative way with the land. I learn so much from these practices and hope to honour them.
"I am extremely grateful for the many Forest School practitioners, garden and nature educators across Ireland and internationally who share their time and expertise directly through mentorship and through online platforms and books, and whose work informs mine.
"Moving into the current moment, I am thrilled to be participating in Social Impact Ireland's Incubator Programme, and am greatly benefiting from training and peer community feedback as I continue to collaboratively, responsively shape Seed Scholars into what it is becoming."
Since officially sowing the Seed Scholars idea just days before the realities of Covid-19 set in, Lavine said the social enterprise experience has been full of adaptations and discoveries.
"Though originally intended as an in-person, outdoor nature-based learning service, Seed Scholars has offered a host of pre-recorded and live virtual programmes in order to continue to connect with young people and their networks as we have sheltered in place and physically distanced over these past several months.
"Namely, Seed Scholars has provided virtual farm and garden school tours, nature learning video series' for Primary Schools and Families, online garden workshops, and teacher training. Seed Scholars is also immensely fortunate to be piloting its in-person core, term-long, weekly seasonal programme with a primary school, and to be implementing workshops with an array of additional primary schools as well."
The biggest challenge has been having to adapt to the virtual model rather than allowing students to get up close with nature.
"The irony of offering experiential nature-based learning through online platforms probably doesn't escape anyone, least of all me! However, I have seen the silver lining of it playing out, as it has really brought in some light to be able to reach people and provide ideas and connection with this community-oriented nature engagement despite the physical distances.
"Receiving the feedback that families have been out and about in their local area utilising tips and project ideas from the videos, exploring their 5k with fresh lenses and planting seeds, makes me feel like it's worth it."
A balanced approach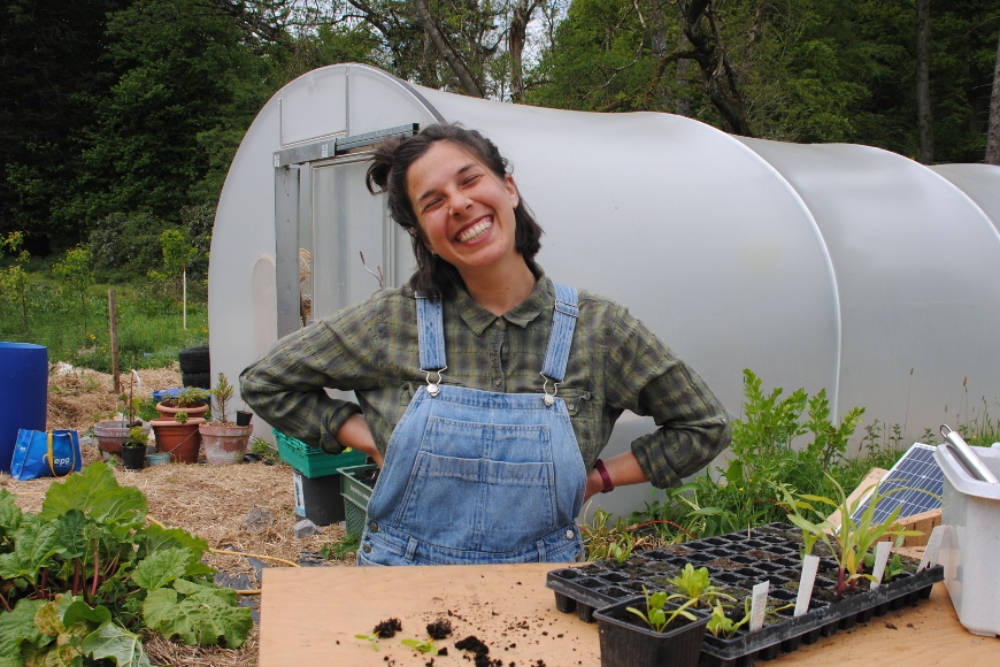 Eliya Lavine, founder of Seed Scholars
Her advice to fellow entrepreneurs is to take care of themselves and ensure good work-life balance.
"The bureaucracy elements and navigation of starting a social business is hard work, and can feel isolating at times. But keep on keeping on! It helps me to continually re-root with the mission and vision of the project, to visualise the impact, and to breathe! Breathing is very much recommended.
"On top of that, it has been helpful to keep thorough records, appreciate and keep dear ones close, and to maintain boundaries between work and other parts of life to allow for headspace and regeneration (this is a work in progress). It's definitely a long, winding hike of a journey rather than a quick loop walk … rooting down and branching out as I go."
By John Kennedy (john.kennedy3@boi.com)
Published: 29 April 2021