As part of our focus on scaling businesses Mairead Connolly from PwC shows how firms can continue to scale-up and be fit for the future.
We are well into the new year and the business landscape remains dominated by Covid-19. Many companies, especially private and family businesses, are also battling with the post-Brexit trading landscape.
Times of change however, are also an opportunity to reshape, and we are seeing an acceleration of a range of trends that had been brewing.
"Don't forget about sustainability in your planning. Adopting sustainable approaches can help differentiate and build confidence in your brand"
As businesses assess the new landscape, positioning for future growth now should be a priority.
We set out below five key considerations for private businesses to continue to scale-up and become fit for the future.
1. Strategy for growth
It is important for businesses to reassess and set a growth strategy, with clear targets. This should include sensitivity analysis for different levels of sales, products, month by month and by geography. Headcount and training costs, along with new customers and markets you may target should be factors.
The old adage, "cash is king", still holds resonance, and any additional funding requirements should be considered, with plenty of time allowed to prepare projections and attend to formalities.
Don't forget about sustainability in your planning. Adopting sustainable approaches can help differentiate and build confidence in your brand, as well as generating cost savings (eg energy efficient assets can bring accelerated tax write downs and lower utility bills).
Experience has shown that successful strategies are implemented when all key stakeholders in a business have a role in shaping them. It is worth putting together a representative team to ensure this buy-in from an early stage, and help with eventual execution in the business.
2. Upskill your people
Your people are critical to your growth and success. Availability of key skills remains a key challenge for many businesses. PwC's 2020 NextGen Survey, published prior to the pandemic, highlighted that a major concern for family businesses is gaining the skills required – with leadership and strategic thinking regarded as the most essential skills.
Upskilling the people you have, who understand your culture, is critical for plugging any skills gap. Family or team members should be identified who have the potential and agility to help grow the business into the future. While formal training may certainly be warranted, the power of shadowing of and mentoring by more senior executives/ family members should not be underestimated.
Incentivising key management is also critical, not just for today, but also to ensure ongoing engagement in the strategy you will devise. Share based awards, when structured correctly, are tax efficient and low cost for the employer, but allow for mechanisms to be built in to promote ongoing loyalty (eg restrictions on disposal for a stipulated period). Less traditional benefits should also be considered, as now more than ever, employees value workplace flexibility, diversity and job satisfaction.
3. Digitise
Any business wishing to grow and scale must keep pace with technology, and the Covid-19 backdrop has brought home how this investment can pay dividends. We have seen many family and entrepreneurial businesses creating or expanding their online presence, initially as a lockdown survival strategy. Now positioning for post-Covid growth, the same companies recognise that this pivot to digital is also an opportunity to future proof their business.
Huge economies of scale can be achieved with wise investment in technology. Large scale automation can help run a business at lower cost and more efficiently by minimising manual work.
Digitisation can also take place in smaller steps however, starting with (say) automated reporting or dashboards for real time financial data. Levering technology to have meaningful information available at the touch of a button allows valuable management time to be better spent on proactive strategy, rather than distilling and reacting to historic data.
With the pivot to digital, investment in cybersecurity is money well spent to manage new risks arising. Cyber-attacks were higher in 2020 than ever before. We have seen a surge in ransomware and data breaches along with an increase in phishing attempts. A must have for sustaining growth and longevity is keeping assets secure against compromise or attack. It is worth family and entrepreneurial businesses undertaking a cyber security "health check" to identify possible weaknesses, and address these.
Successful digital transformation will give companies the competitive edge they need to become world-class.
4. Ensure you are maximising cash flows today
As your business grows, it is important to ensure the controls you have around spending and other day-to-day decision making remain robust. Rigorous debtor and creditor administration ensures that cash is available when needed, and can minimise the level of dependence on debt or other third party funding.
Tax should be carefully considered also, with any available reliefs and benefits claimed. If your business model involved innovating, for example, are you claiming the R&D tax credit, scientific research allowances and/or the knowledge development box? Are there other non-tax benefits available, eg grants? For those companies which suffered losses during the pandemic period, a review should be undertaken to ensure that loss reliefs are utilized to trigger refunds where applicable.
5. Protecting wealth for the long term
As well as strategising for the business today, developing a clear succession plan for the medium to long term should remain a priority for ambitious family businesses and SMEs.
However, PwC's latest Irish family business survey highlighted that less than one fifth (18pc) of Irish family business respondents had a robust, formalised and communicated succession plan in place.
Upskilling your people, as referenced above, is a part of that jigsaw. However other key elements include structuring for ownership transition, with/without retirement of key founders, ensuring governance frameworks are fit for growth, and identifying the correct next generation or non-family management to drive the business forward.
The succession journey is an opportunity to reinforce the broader business strategy, digital and upskilling objectives. If proactively managed, the "perfect storm" of disruption and Covid/Brexit uncertainty could well become the accelerator for business and family success in the longer term.
As the world moves beyond the turmoil, many opportunities will emerge. Private businesses who are or have scaled-up to be world class operations must be fit for the future. Positioning following the above key themes now will facilitate realisation of the full potential opportunities on offer.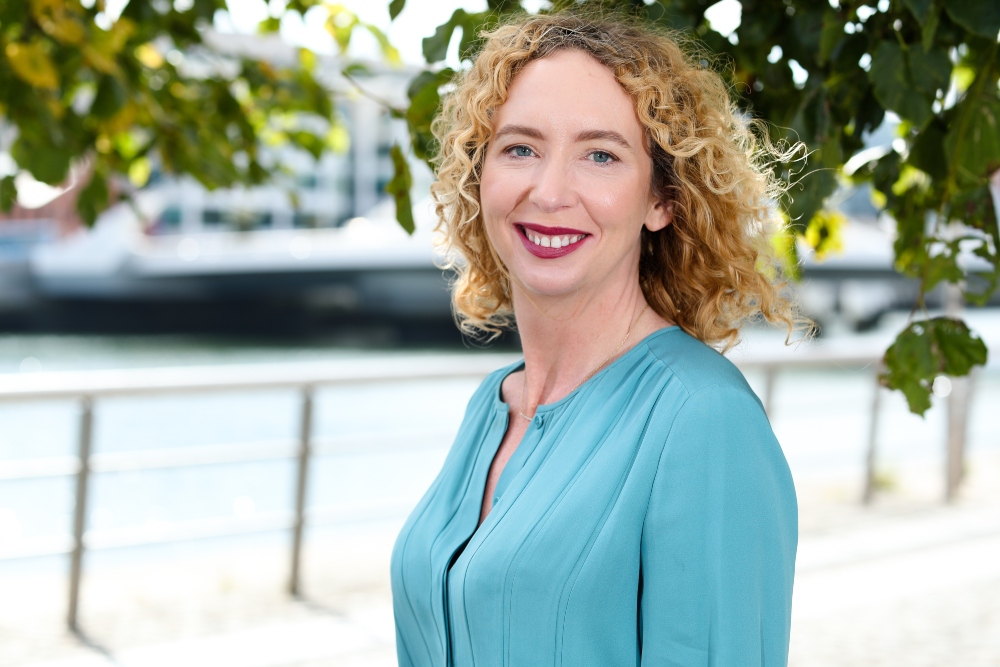 Mairead Connolly is a Partner with the PwC Entrepreneurial & Private Business Practice
Published: 9 February 2021