Bank of Ireland head of Retail Convenience sector Owen Clifford analyses the key learnings from 2021 and reveals his outlook for 2022.
"Significant revamp programmes will be rolled out in 2022 nationwide by leading grocery operators as the ever more discerning consumer seeks excellence in store standards"
Report highlights:
Robust performance was delivered by the sector in 2021. Shopping behaviour and frequency patterns returned to more normalised trends linked to the vaccine rollout.
Store purchase and revamp/refurbishment activity has been strong in 2021 and this trend is expected to continue in 2022. Bank of Ireland continues to actively engage and support grocery retailers with their investment plans.
Increased consolidation became a feature of the market with larger grocery/fuel operators expanding their store network and diversifying their sales mix.
2021 Key Trends
Strong growth in take-home grocery sales continued. Growth of
10%+ delivered in 2021 v pre-pandemic performance in 2019 per
Kantar Grocery market share.
Supervalu and Dunnes continued to compete strongly for the no. 1 spot in grocery market share; Supervalu benefiting from its extensive community focused store network and online capability and Dunnes delivering a strong performance in the Dublin region.
Aldi and Lidl continue to solidify their strong foothold in the Irish market.
Covid-19 has driven a large divergence in performance amongst convenience focused operators. Neighbourhood stores (Centra and Eurospar) have reported a strong performance whereas many city-centre stores have seen a significant deterioration in footfall linked to increased working from home practices, reduction in tourism/sports events etc. Forecourt stores have delivered an improved performance with many acting as regional top-up stores.
The Irish consumer now expects a frictionless/accessible shopping experience with strong investment in click & collect services being noteworthy across all leading brands. The provenance/origin of products continues to inform/guide shopping trends and behaviour.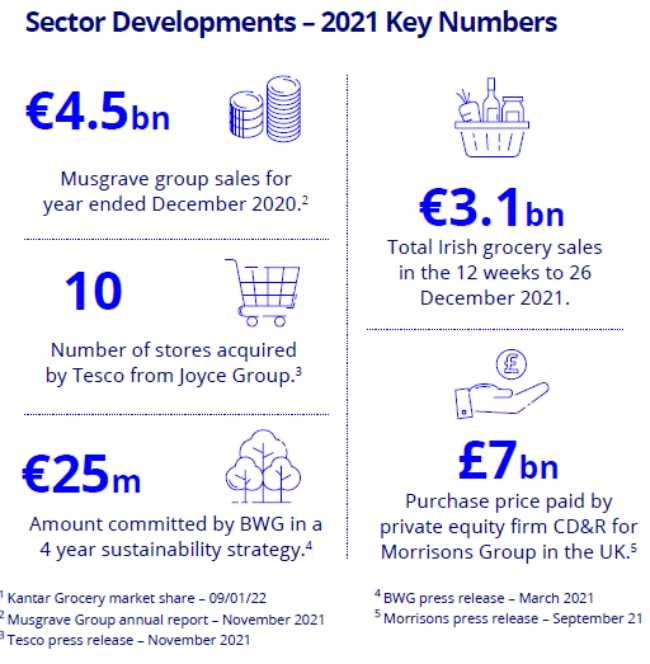 Retail Convenience 2022 Outlook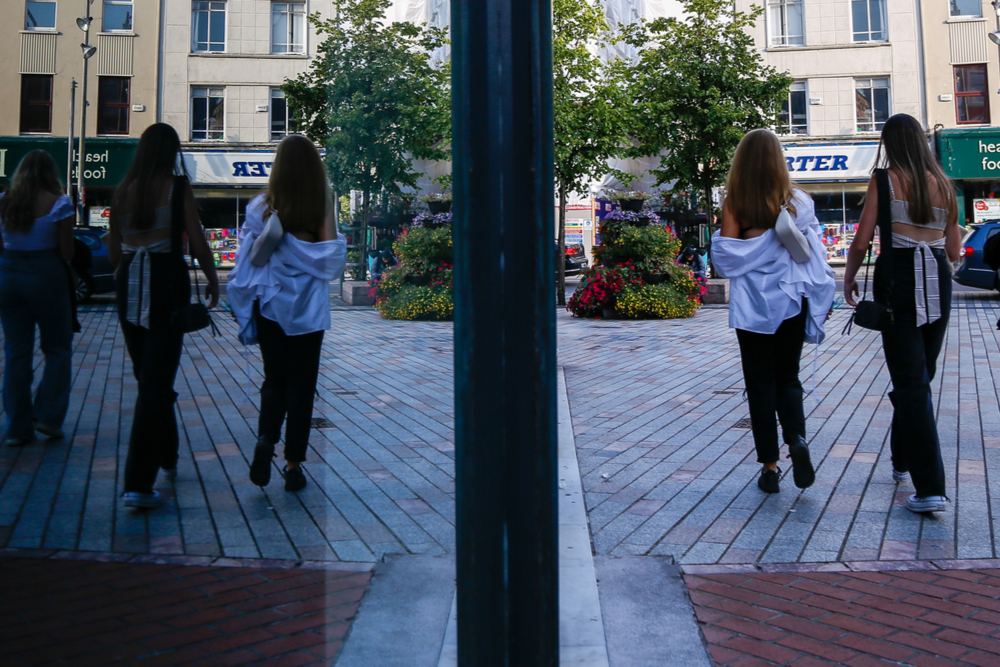 Robust Outlook: Overall a resilient sector to economic shocks; Strong sales performance to continue but increased focus on margin preservation and cost management required.
Funding Activity: Strong active pipeline of store purchase and revamp proposals– retailers recognise that customer experience/ excellent standards will be key to attract and retain market share.
Investment/Consolidation: Increased investment in partnership agreements and further consolidation of the market (especially forecourt sub-sector) expected in 2022.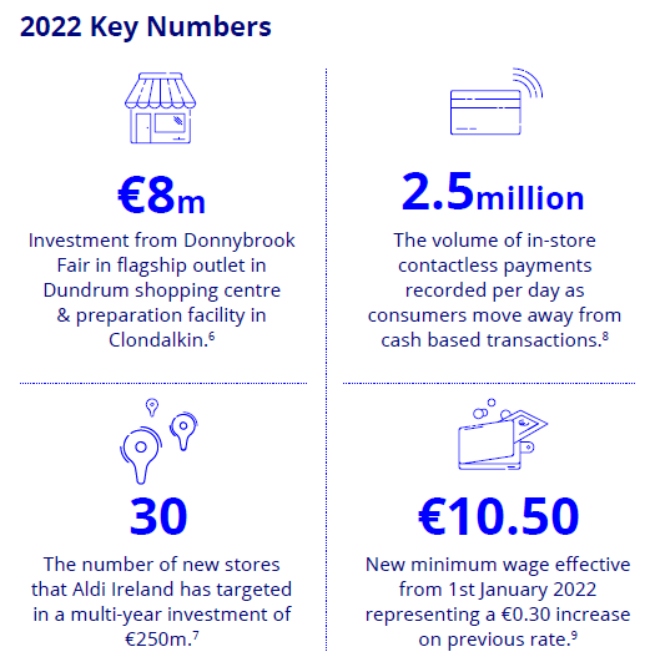 Market forecast 2022
Significant revamp programmes will be rolled out in 2022 nationwide by leading grocery operators as the ever more discerning consumer seeks excellence in store standards.
Detailed analysis pre- and post-revamp will be an imperative to ensure that a maximum return on investment is delivered via sales mix improvement, margin growth and cost saving. The "localisation" trend will continue with store revamps taking a more bespoke, community focused approach.
In a competitive labour market sourcing and retaining the best people is vital to sustain a retail business. A structured employee development plan that incorporates role variety, up-skill opportunities and competitive remuneration needs to be embedded within the culture of the business. The smart use of digital/automation tools can deliver efficiencies within the business which will support this employee focused model.
City centre stores will need to proactively assess all aspects of their business plan: target customer demographic, margin development, shrinkage, cost base, property costs etc. They will need to focus more on city centre dwellers as opposed to city centre employees – partner with foodservice/restaurants and provide effective delivery options etc to engage a new recurring customer base.
Corporate social responsibility linked to sustainable and environmentally friendly in-store activities will be a key area of focus for all retailers – energy efficient equipment, elimination of single-use plastic, improved recycling facilities and reduction of food waste. This will enable an improved cost base whilst meeting consumer expectations in respect of ethical trading. The proposed roll-out of the deposit return scheme in H2 2022 will be monitored with interest.
Increased consolidation expected in the market with larger grocery/convenience and fuel operators expanding their store network and diversifying their income streams.
Access full report:
Retail Convenience 2021 Insights/Outlook 2022
View
Print