Podcast Ep 42: Frank and Sinead Scott-Lennon explain why regular performance conversations are the natural and more effective successor to the dreaded annual review.
During 2020 a father and daughter team consisting of Frank and Sinéad Scott-Lennon of HR for Better Workplaces authored a management pocketbook entitled 'Performance Conversations' that serves as an instinctive and natural guide to the future of human resources in a current and post-Covid-19 world.
As endearing such a collaboration between father and daughter would be at any time, it was made all the more poignant and special as both father and daughter collaborated on the book while each was undergoing their own respective cancer journeys.
"These are an ongoing performance conversation rather than the dreaded annual appraisal at the end of the year that oftentimes ends up negative for either or both parties"
Performance Conversations addresses how managers can collaborate with their employees on their future and individual development.
Regular, future-driven performance conversations
A survey that coincided with the book's launch found that 41pc of employees feel that their work-related wellbeing has not received sufficient attention, or has indeed suffered during the Covid lockdowns.
42pc of these respondents said what they found most difficult was the ability to juggle home/ work balance.
The employee survey was carried out by HR for Better Workplaces. The company's principal consultants are Frank Scott-Lennon and Laura Powney with a combined 60 years' experience in the HR space. Frank's daughter Sinéad most recently joined the team as a communications and wellbeing consultant
Looking into 2021 and beyond, our notion of workplaces as places we go to will be changed forever, with many unexpected converts to remote working from the point of view of productivity as well as work-life balance. And even if offices reopen, it will most likely be a hybrid workstyle that many will opt for as employees and managers will seek the best of both worlds.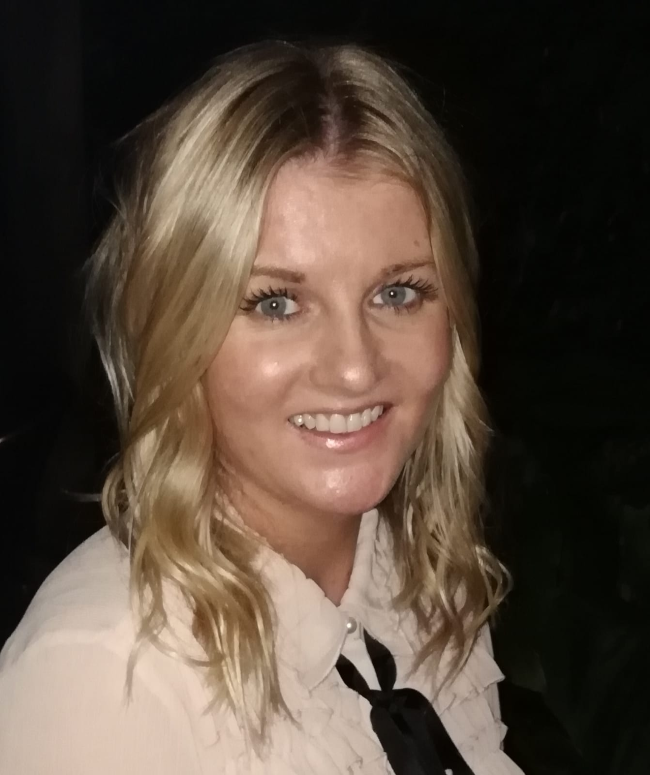 Sinéad Scott-Lennon, co-author of Performance Conversations
In this new world, managers and leaders will have to adapt and old metrics and structures including the traditional annual review will be challenged.
A new way of assessing and motivating staff will be needed and a likely solution will be performance conversations, which are two-way conversations that should take place every four, six or eight weeks to enable better productivity. In performance conversations, a manager should listen to what their employee indicates are their work priorities for the next few weeks; and ask what problems they might see in the implementation/execution of these priorities. This paves the way for a future focused and supportive conversation.
The Scott-Lennons' book Performance Conversations is a pocketful of tips, tools and techniques to bring about outstanding employee achievement through focused and motivational conversations.
"I think the best definition would be that these are conversations that a manager or team leader should have with their team member ever 4-to-6 weeks," says Frank. "And that these are an ongoing performance conversation rather than the dreaded annual appraisal at the end of the year that oftentimes ends up negative for either or both parties.
"And if you have meaningful conversations throughout the year, they are characterised by the fact that they are future-oriented and regular, focused on the priorities for the team members' work in the coming 4-to-6 weeks, focused on the support the management team should be providing for that team member. And that's quite radically different than the traditional box-ticking exercise that has been the performance appraisal."
Sinéad said she was thrilled when the opportunity to collaborate with Frank came up. "I've always been intrigued and inspired by the work that my dad does. As well as being my dad, he is my mentor. Throughout my years managing people, whenever I hit a wall and wasn't sure what to do, he was always the guy I went to. And I learnt so much, even as a child as I would collect his notes when he was doing lectures and I used to absorb what was going on around me.
"And so writing the book together was a dream. We were already collaborating remotely pre-Covid," explained Sinéad who lives in London while her dad lives in Dublin. "Everything was done through Zoom or FaceTime. Luckily we had a few weeks together in the summer at one point where we were able to escalate things. But yeah, it was a brilliant process."
The championing of Performance Conversations must come from line managers who should embrace this method as an opportunity to motivate their team and achieve results, recommends Frank.
"The typical leader to introduce this would be either the CEO or the CFO. A line manager of 20 people then has to make 20 minutes available with each person every 4-to-6 weeks. If your job is to lead and motivate and support your team primarily, then you must make that time. And usually that argument wins. But it only wins if it is the line manager. The CEO would have 10 different units reporting to them. If he or she chases those units and asks 'have you done this quarter's performance conversations' the initiator of those conversations and the champion must be within the line."
By John Kennedy (john.kennedy3@boi.com)
Published: 22 December 2020