Sophia McHugh is the co-founder of
oodlique.com
, an online personalised gifts marketplace. This is her experience of setting up a fast-growing eCommerce platform.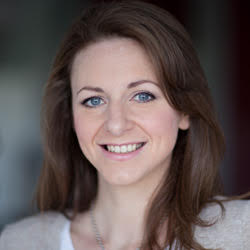 Our background is in eCommerce and web design. However, the idea for oodlique.com came from our previous business which was an online marketplace for independent retailers.
Running the last business for two years, Brendan and I discovered that the majority of our sales and web search queries were for one particular area – personalised gifts. We saw an opportunity.
After months of research, we discovered two major pain points for gift makers and gift buyers.
The gift makers were finding it difficult to get customers to discover their gifts online, and the gift buyers couldn't find what they wanted.
70% of the people we interviewed said they found it extremely time-consuming and frustrating to find a really "unique personalised gift" online.
We launched oodlique.com in October 2016 to meet these needs.
"Building a full-fledged platform from scratch without knowing your customer can be a real waste of money and time."
If someone is interested in eCommerce, is there any advice you'd give?
Our advice to anyone considering building an eCommerce platform would be to get an MVP (minimal viable product) up and running as soon as possible.
Even if you don't have all the bells and whistles, it's important to see if there is an appetite for your business model and see how users interact with the platform.
Once you have gathered data over a few months, you will then have a much better view of your customers and improve the website to meet their needs.
"We are excited to be receiving such traction with a month-on-month growth rate of 100%."
Your growth rate is impressive, what marketing do you employ?
The key to our growth rate is by focusing on a niche area such as "unique personalised gifts".
If you have to market everything for everyone, it is too difficult to target your customers but also too expensive.
Instagram and Pinterest have been our most successful marketing outlets so far.
We are also working hard behind the scenes, growing our organic traffic by optimising our content.
"Everything that goes on sale is carefully selected and tested."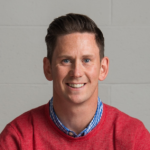 You have over 200 gift makers listed, where do you find them?
Initially, we searched online for remarkable gifts. Our primary focus was on high-quality items that could be personalised. We also discovered great gift ideas on Instagram.
Our marketplace is curated. Everything that goes on sale is carefully selected and tested.
We are in a great place at the moment in that more and more people are starting businesses in the creative space.
A recent report from the UK shows there are now over 135,000 creative businesses there alone. However, we also know there's a great opportunity in Ireland.
We are increasing our supply dramatically and initially focusing on the UK & Irish market.
This is a fast-growing space. The existing global online gift market is worth €19bn and expected to rise to €29bn by 2021.
"Our most valuable lesson to date is to do your market research."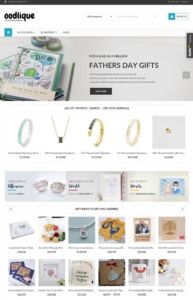 If there is one thing you need as a business owner right now, what is it?
As 99.9% of all startups will say – funding. By securing seed funding, it will enable us to scale much quicker. However, we are excited to be receiving such traction with a month-on-month growth rate of 100%.
Did you receive any supports starting?
I was selected to participate in the DCU Ryan Academy Female High Fliers accelerator programme, and this has been a tremendous help and support.
What has been your biggest, most challenging, or most pleasant lesson to date?
Our most valuable lesson to date is: 'Do your market research'. Talk to your customers, your users, ensure you are solving a real problem. Also, our gift makers have been an incredible support and have become great advocates.
In 18 months – where would you like the business to be?
We want to be recognised as the go-to place for finding unique personalised gifts for all gifting occasions in both Ireland and the UK. Simple.