From award-winning animation studios, industrial and graphic design agencies, photographers, illustrators, fashion and filmmakers, Ireland is seeing growth in the creative sector.
Despite cuts in funding and a lack of policies, Ireland exhibits a healthy environment for the creative sector. Design conference, OFFSET recently brought together the most dynamic Irish and international practitioners from these fields to discuss all things design.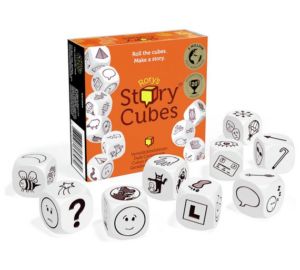 Games with heart
Transforming our idea of a typical board game, Anita Murphy and Rory O'Connor of Hub Games, based in Belfast, have created games that help us tell stories and make us think about the world in new ways.
"We say our games have a heart because they offer more than entertainment," said Anita, speaking at the conference. "We realised the power that play has to bring people together and explore narrative and creativity."
Their game, Rory's Story Cubes has sold over five million sets in 50 countries.
Touch Press, an Irish company that makes games and apps featuring some of the world's best-loved children's characters, such as The Very Hungry Caterpillar, Elmo, and Batman, also stressed the importance of making gaming a more meaningful experience.
"If you can pare back a story and create opportunities for any player or user of whatever age to empathise and influence things in their way, it's much more powerful," said Emmett O'Neill from Touch Press. "There are so many negative aspects of games apps. We are trying to make things that are more meaningful, especially for kids. We want to slow things down a bit and educate."
"One of the most marginalised groups in our society today are young people."
Designing liveable cities
Playing was an important theme at the conference with A Playful City, Ireland's first not-for-profit focused on co-creating a more playful, engaging and inclusive city, speaking on the importance of designing with and for the community.
"One of the most marginalised groups in our society today are young people," said Aaron Copeland, one of four co-founders of the organisation. "Playgrounds are generally at the corner of parks behind fences. Children are being built out of the fabric of the city."
A Playful City wants to design public spaces that are intergenerational and accessible to all, making them safer and more enjoyable for everyone.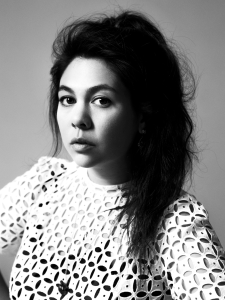 Home sweet home
Irish fashion designer Simone Rocha discussed her design process, her inspirations and the importance of her home and the lane at the back of her house in Ranelagh, which she had recreated for one of her collections in London.
She has produced a limited-edition book for her last three collections, which is important to her because "not everyone can hold my clothes in the hand, so imagery has always been an important part of my atheistic."
The state of publishing
Championing print and the art of magazine production, was Briony Somers, co-founder and editor in chief of Dublin based FRANC magazine. She was part of a panel discussion on the state of the independent publishing industry, focusing on everything from paper stock and design to distribution and marketing.
Also on the panel were Garrett Pitcher from Dublin based Thread Magazine, Lucy Nurnberg and Lydia Garnett from Accent Magazine and Steven Gregor from Gym Class magazine.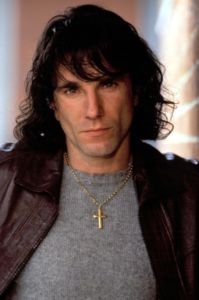 Unsung business heroes
Costume designer Joan Bergin delighted the audience with insights into the films she worked on, their directors and actors, including Daniel Day-Lewis, who she worked with on three films.
"He was more interested in costume than I was," she exclaimed, referring to Day-Lewis on the Oscar-winning My Left Foot. She also worked on other home-grown hits like In the Name of the Father and The Field.
"In the Name of the Father is my favourite piece of work. I felt incredibly privileged to be part of this artistry and skill."
Joan lauded the skills of her design team, saying they are "the unsung heroes of the business."
"Skills like embroidery and hand painting are coming back. We study the history of the time and bring back to it what we imagine the aspirations of the people telling the story are. To be part of this magical process is the best part."
Drawing in audiences
Nora Twomey from Irish animation studio, Cartoon Saloon, spoke about how she made her latest film The Breadwinner, about a little Afghan girl living under Taliban rule.
Going through everything from the basic film paradigm of the set-up, the confrontation and the solution to storyboards, artists and art direction, Nora told us how to make the audience feel part of the film.
"We wanted to make a simple film from a very complicated story. To help we opened it up to as many Afghan people as we could. Everyone we talked to and showed storyboards to helped refine it."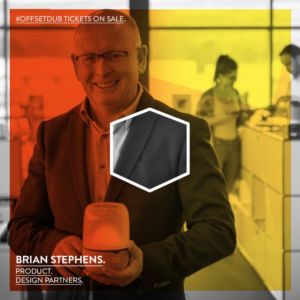 Tech meets human
With over 200 international design awards, Brian Stephens from Bray based industrial design company, Design Partners talked about how a well-designed product can enhance people's lives.
One of their most exciting products is a virtual reality smart glove to better link human movement to virtual reality. It took over ten years of research to develop the glove, and it incorporates the latest technologies that bridge the gap between the human and digital worlds. With gaming being a 100-billion-dollar industry, this company is working in the right space.
Drawing conclusions
Illustration is going through a renaissance globally, and Irish illustrators are punching above their weight in this discipline.
Irish illustrator Claudine O'Sullivan gave insight into the business of being a professional illustrator.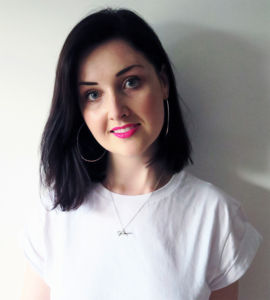 "When you're doing freelance illustration sometimes you have nothing coming in, do personal projects at this time. The best piece of advice I ever got was to stop looking at illustrators and just draw and create images. It's really important to stay away from trends. if you are looking at the same work as everyone else, your work won't stand out."
The Irish award-winning illustrator and art director, Peter Donnelly also stressed the importance of doing personal work during the conference's closing presentation, where he talked about his animation The Land Before Time and his debut picture book, The President's Glasses.
Pictured main image are (l-r) Angelina Jolie; director Nora Twomey and Saara Chaudry at the premiere for 'The Breadwinner' at the Toronto International Film Festival.