The Nicki Hoyne Collection is chic, fun, quality accessories brand made with a conscience. The fashion entrepreneur talks about building a global brand from Kilkenny.
Fashion entrepreneur Nicki Hoyne is on a mission to take the ambiguity out of fashion and through the Nicky Hoyne Collection wants to assure buyers that the handbags they buy are ethically and sustainably made.
The Nicki Hoyne Collection is designed in Ireland and handmade in Spain by master craftspeople. All materials are sourced within Europe as close as possible to the factory.
"Fashion should be fun and creative, it should mean something other than profits for conglomerates"
According to Hoyne, in 2018 the global handbag market size was valued at USD $47bn (Grandview Research).
Designed in Ireland
Her collection, she says, is made with a conscience. "In the accessories market you have high street, low quality, price driven, fast fashion items. The high-end is high quality and high cost. In the middle, there is either very minimalists sustainable Scandinavian type brands or you have the American heritage brands such as, Coach, Guess or Marc Jacobs. You don't know where those American brands are made and by whom? The Scandinavian brands are boring.
"Fashion should be fun and creative, it should mean something other than profits for conglomerates. In 2020 people want to know where their products come from. I don't like the word sustainability, I feel it can be used incorrectly and is thrown around a lot, but to be a conscious consumer means you're asking questions understanding where things come from. I am bringing something that is affordable yet high-quality and everything and everyone in the process has been paid for properly."
"Designed in Ireland and made in Spain, we are working to become a fully sustainable brand.
A dedicated influencer of fashion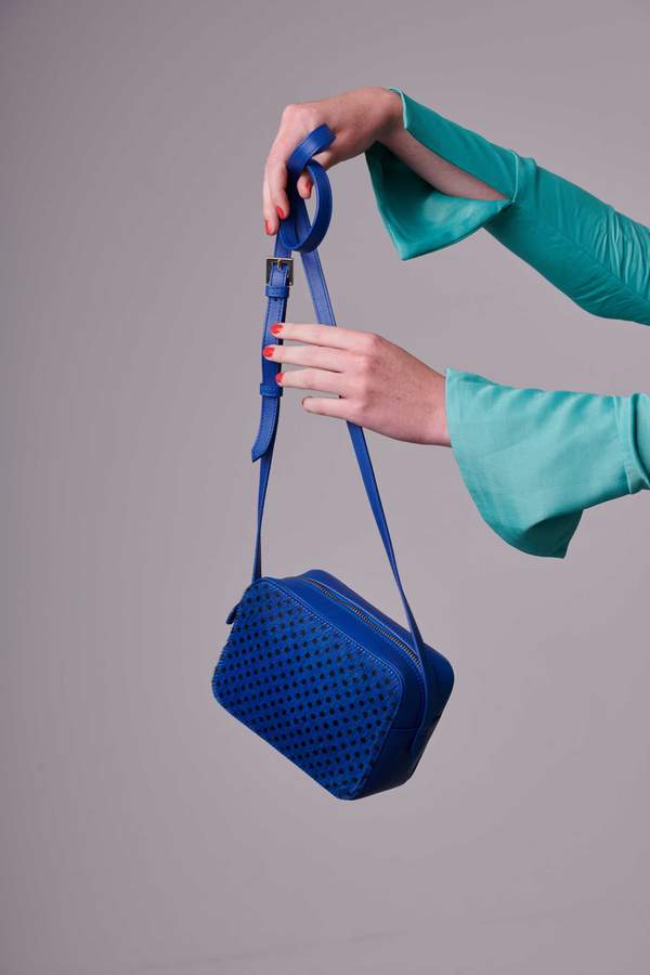 "The winners are the ones who innovate, surprise and delight their customers"
Hoyne founded award winning online accessories store My Shining Armour in 2014. She combined her love of fashion, business and innovation to create the Irish success story.
In her travels with My Shining Armour she learned where products came from and their effects on our planet. She began researching how she could create more meaningful fashion accessories that were still fun and beautiful but most importantly had a conscience. She is also a TedxTalk speaker and has her own successful Podcast, The Hero Podcast sharing inspiring stories.
"I am the sole founder of the company. I come from an entrepreneurial family so it was something I was always encouraged to do. I started my career in sales and marketing in Dublin, London amd Australia where I worked with brands such as Diageo, Nintendo, Balenciaga, Chloe and Marc Jacobs.
"In 2014, I launched award winning online accessories brand and store, My Shining Armour. I designed my own products as well as stocking world renowned brands like Kate Spade New York, Christian Lacroix and Quay Australia. We shipped to over 40 countries worldwide and appeared in British Vogue, Cosmopolitan and Grazia. In the process I learned a lot about where products came from and their effect on the planet. I wanted to start over with the Nicki Hoyne Collection and create a brand that was rooted in incredible products made with a conscience."
Kilkenny couture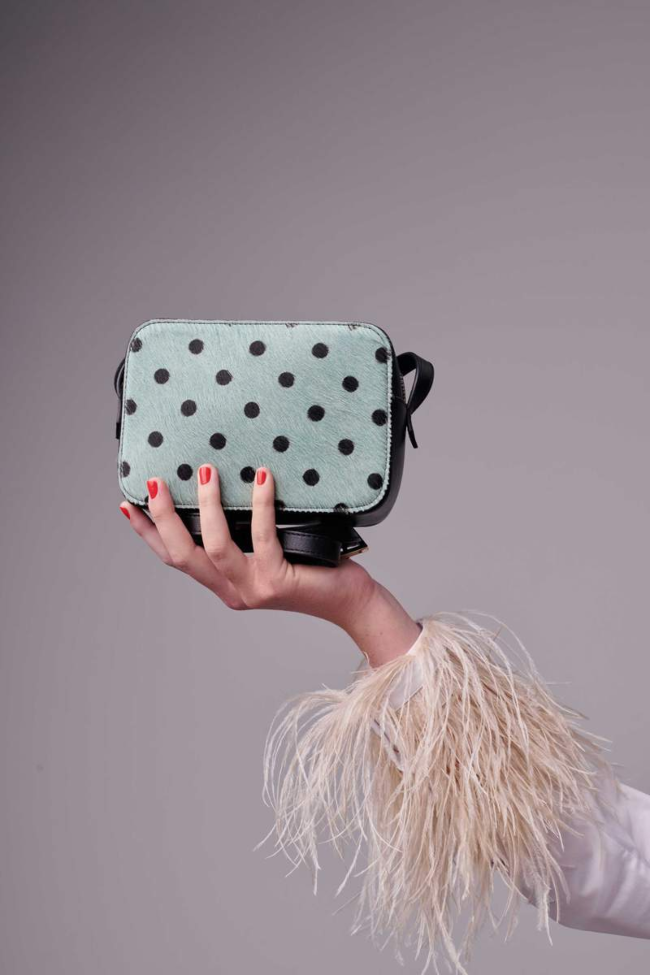 Kilkenny has proven to be an ideal launch location to start a globally focused online-only brand.
"I live between Kilkenny and London and travel extensively so I have set myself up in a way that my entire business can run remotely. We launched as an online-only brand, so our website and social media is our focus. I use virtual assistants, a fulfilment partner and everything is done in the cloud. In 2020 business must be built on technology, why limit yourself when you have access to the entire world."
Hoyne points out that Kilkenny is a tourist and foodie destination. "The majority of businesses and start-ups here are in those areas. The Local Enterprise Office (LEO) has provided me with excellent mentoring and also the Online Trading Vouchers. I was part of Paula Fitzsimons Acorns Programme which has been fantastic.
"It is a round table peer to peer learning program for female-led start-ups in rural Ireland. It was one of the best things I did for myself as a businessperson. Entrepreneurship is a lonely place, but everyone has the same challenges. I have met incredible people, any of who I could pick up the phone to at any time for help or support.
"In Ireland there has been a surge in start-ups which is so fantastic to see. Technology has opened us up to the entire world. We are a highly educated and brave nation. We have seen challenges and know we can overcome them. I see many people who may have left in the recession to find work, return with incredible experience and knowledge in specific sectors. They bring that expertise home, starting a business here that allows them to continue their career on their own terms in the place they call home."
Fight fear, embrace failure
Hoyne's advice to fellow founders is to accept that failure is a necessary part of the journey.
"Failures are probably the biggest benefits to your business. If something doesn't work, fail fast and move on from it. You now know what not to do"
"Always listen to your gut and failure is a positive thing. If something doesn't feel right or is too good to be true it usually is. You can fight it, you can think more experienced people know best but not always.
"Don't be afraid to questions experts you hire, it's your money and your business, so ensure you are not letting someone else spend it how they want. If you haven't time to review and monitor what they are doing, don't do it. I learned a very expensive lesson this way but a valuable lesson, It won't happen again and I most likely saved myself from making an even more expensive mistake in the future.
"Failures are probably the biggest benefits to your business. If something doesn't work, fail fast and move on from it. You now know what not to do."
She also urges founders to be unique and authentic. "Do your own thing. People can get preoccupied with what others are doing and think they must stick to the established ways of doing things. To stand out you must think differently. You must try new things and believe that you have something different to bring. The winners are the ones who innovate, surprise and delight their customers."
By John Kennedy (john.kennedy3@boi.com)
Published: 14 November, 2020