Kathy Peyton turned the crisis of Covid-19 into a gift that keeps giving, enabling consumers to 'buy Irish' from more than 200 SMEs through her site Gifthouse.ie.
Christmas 2020 will be mostly a digital affair and there is an earnest drive among people to buy Irish this year to support businesses and jobs.
At the spearhead of this drive is Dublin entrepreneur Kathy Peyton who took a major business setback and turned it into a positive, not only for her business and staff, but for more than 200 local businesses whose goods she sells through Gifthouse.ie.
"I got on to my team and said: 'Let's reach out to hundreds of Irish businesses and give them the ability to get their products up on the site.'"
Gifthouse.ie is literally a one-stop-shop for these businesses to sell everything from activities and toys to gourmet food, jewellery and beauty products and more besides.
It is also testament to how a businessperson can turn a negative into a positive.
"The creation of Gifthouse.ie was literally proof that necessity is the mother of all invention," says Peyton, who also runs a sales promotion business called Sweete offering reward incentive solutions on behalf of brands that include Vodafone, Coca-Cola, Bank of Ireland and many others.
"Last year I saw an opening in the marketplace to offer something direct-to-consumer, an area I had never operated in before and I told my IT manager to build a platform. After 12 months of development we went live in February offering travel, lifestyle and leisure to consumers and suddenly the country went into lockdown in March."
Peyton found herself in a quandary. All of her gifts were around experiences like cinema nights out, weekend breaks and adventure. "Suddenly all of the gifts on my site became redundant. And even on the Sweete side of things all of our events were literally cancelled overnight.
"It was literally a case of 'oh my gosh, what do I do now?'"
A Eureka moment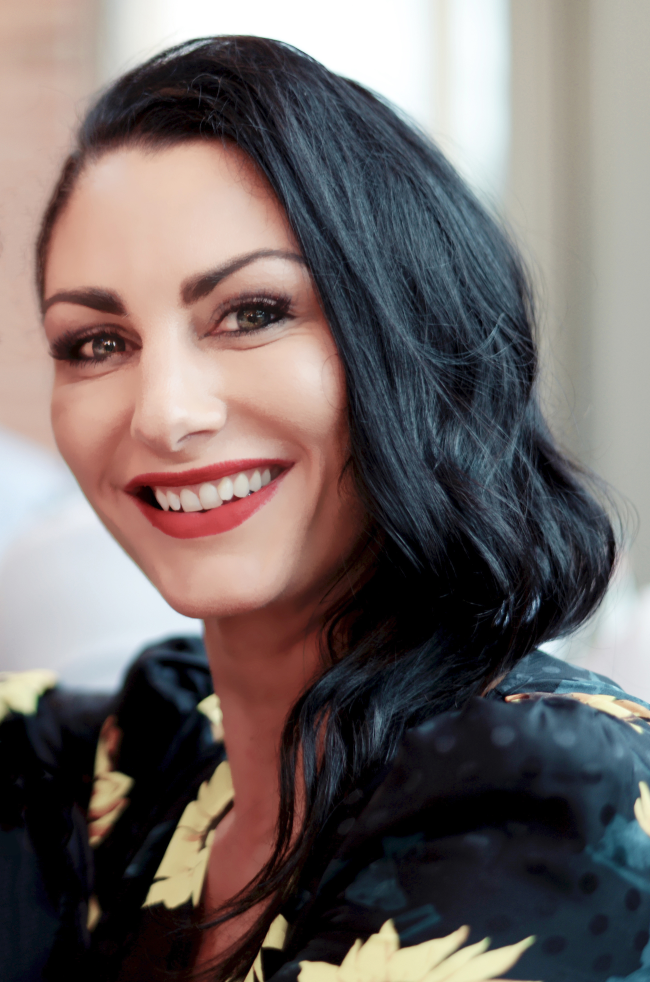 "I'm a businessperson myself. Everybody has to make a living"
In her community in south Dublin, Peyton became aware of the impact the lockdown was having on her peers.
It was one day while talking with a friend who owned a hairdressing business that had to shutter because of restrictions that Peyton had her 'eureka moment'. "She was like, 'Kathy we've closed the doors of the business.' She mentioned she had lots of expensive hair products in the salon but no way to sell them. I went, 'hang on a moment, I've got this platform and wait, I know other businesses in exactly the same position."
"I got on to my team and said: 'Let's reach out to hundreds of Irish businesses and give them the ability to get their products up on the site.' Within days we had everything from shampoos to pizza-making kits, kids toys, the list is growing and we are working with more than 200 businesses and we have more than 500 gifts on the site." Many of those gifts include cleverly curated packs created by restaurants such as pizza kits from Woodfire & Green and Uno Pizza, burger and rib kits from Pitt Bros to a variety of hampers from Rustic Honey Food, whiskey kits from Bushmills, and more.
"Many of our clients from the Sweete side of the business loved the idea and came on board too. So I'm a bit of a problem solver for businesses."
Peyton is now looking at replicating Gifthouse.ie in the UK to support SMEs that are also impacted by lockdown. She is also preparing a major push on kid's toys and fitness gadgets and equipment ahead of the Christmas season.
"We reached out to all of these SMEs and they loved the idea and appreciated that there was a new outlet for them to sell on.
"We're launching in UK in a few weeks and because I've been travelling to Malta a lot in the last 18 years I'm going to launch a version there too."
The Gifthouse.ie acts primarily as a conduit or middleman for SMEs to sell to consumers and the company doesn't carry stock. "Instead what we do is we give all our partners delivery notes branded Gifthouse.ie and we've created a way for people to put individualised, customised messages to the recipient. It's a very digitalised offering."
As well as more than 200 SMEs, Gifthouse.ie has also partnered with 50 retailers to offer gift cards. "My vision for Gifthouse.ie is that come 2021 a customer would be able to do their entire Christmas gift shop from the comfort of their own home."
The existence of the platform has also created a new avenue for businesses that have been impacted by lockdown. One of Peyton's neighbours ran the popular Bubbles & Co prosecco van events business that obviously due to restrictions was grounded. In response to the opportunity he is now preparing to launch prosecco hampers on the Gifthouse.ie platform.
Rather than being beaten by the pandemic, Peyton and her team were supercharged to do something positive not only for her business but for hundreds of others.
In fact, Peyton allows the businesses she works with to determine a margin they can afford.
"When my staff and I are reaching out to partners we send a very clear message, 'it's what you can afford to give us and your profit margins.' Every business has a different profit margin. Some will say okay, I can give you 10pc on this product and 5pc on that product. And that's fine.
"Our mantra has been to make this work for other companies. We have more than 200 companies here and we're giving them a platform to sell to more than 10,000 Irish people who have registered. The feedback has been excellent and what the consumers love is the ease of purchase, the ease of the customer journey."
Peyton basically took a dire situation and turned it into a positive.
"I'm a businessperson myself. Everybody has to make a living."
This article was brought to you by The Chat, Bank of Ireland's monthly newsletter that delivers informative financial content as well as industry insights to support the overall financial wellbeing of customers. To learn more and sign up Click Here
By John Kennedy (john.kennedy3@boi.com)
Published: 13 November, 2020