Micromobility via scooters and e-bikes will only merit national trust and acceptance in Ireland if sufficient educational work is carried out at ground level writes Charlie Gleeson, founder and CEO of Zipp Mobility.
In an uncertain world, one thing is for sure; the pace at which Ireland welcomes national sustainability reform is ramping up.
More than half of people surveyed in a recent sustainability report said that living an eco-friendly life had become more important to them since the Covid-19 pandemic began.
"If this is going to work for Ireland, then it must be micromobility done safely. It must be micromobility done right"
It's clear that Ireland is actively undertaking a behavioral shift and is doing so through a range of initiatives, be it consciously using less energy at home, avoiding single-use plastics, and even going the extra mile by incorporating micromobility into their daily lives.
The personal use of e-bikes and e-scooters as a method of transport, micromobility is a cost-effective tool and a promising stepping stone in Ireland's journey to achieving our Climate Action Plan targets.
By choosing an electrically-powered lightweight vehicle, commuters will help battle the ominous statistic that urban mobility accounts for 40pc of all CO2 emissions of road transport. Micromobility also brings with it myriad benefits for our cities, such as combatting traffic congestion and bolstering public transport through the addition of a fresh offering. In a Covid-centric environment, micromobility also offers a noteworthy solution to our reliance on crowded, legacy transport as we become ever concerned about the rate of virus transmission.
The road ahead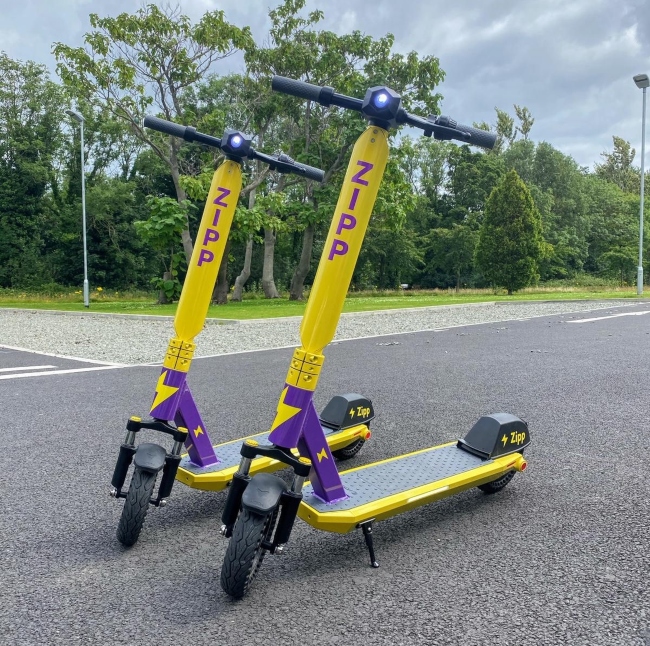 Micromobility is still relatively in its infancy across Europe and eminently under-developed in Ireland. Therefore it will come as no surprise that citizens will be wary of its entrance into the market, particularly as coverage continues to lean heavily into negative perceptions surrounding the safety of e-scooter use.
Micromobility will undoubtedly bear the difficult challenge of earning the trust of Irish riders, policy-makers, and wider communities before its capabilities and advantages can be truly realised, and the movement can provoke substantial change.
There are genuine concerns to be allayed, but the successful adoption of micromobility could be revolutionary. Even Deloitte has dubbed micromobility the "future of urban transportation".
However, this can only be so if operators lay the educational groundwork now to pave the way for its strong potential. Micromobility has the opportunity to be a complete game-changer, and a fitting answer to ongoing questions surrounding urban planning concepts, accessibility to and the democracy of transport, and our collective quality of life.
Rider safety is paramount
Understandably, rider safety concerns are at the forefront of issues faced by the sector and these sentiments must be heard and addressed loud and clear. In a move to help ease these worries, micromobility companies are consistently developing and integrating advanced technologies.
Geofencing, which creates a virtual perimeter around a specific geographical area, is a way of restricting where e-scooters and e-bikes can operate. By doing so, this technology allows the operator to combat speeding and collisions in certain neighborhoods and pedestrianised streets.
Switching off the system at night and the creation of sensors that detect when the driver is drunk, wobbling, and not navigating in straight lines are two further developments that aim to ensure rider safety. Riders have also raised concerns about headgear, noting that they don't have the capacity to store a helmet conveniently. Again, this point is being addressed by operators who are implementing helmet storage boxes into the latest models of scooters.
Whilst these innovative measures are indeed essential to ensuring the wellbeing and safety of each e-scooter and e-bike rider, even collectively they will never take precedence over education – the linchpin of rider safety.
Education is the lynchpin of safety
The provision of a strong educational framework is above all else a necessity for each mobility operator. It is the responsibility of the operator to ensure that riders who choose to use their products are equipped with the information and skills they need to operate the vehicle safely before they can begin to utilise the additional safety features provided. After all, rear parking sensors in a car are of absolutely no use if the driver doesn't know to hit the brake on time. Therefore, we must open up a new discourse and begin to highlight the critical importance of rider education. A well-informed rider is a safe rider.
Providing a detailed overview of how to get the most out of your vehicle experience in a safe manner is something that each operator should prioritise. Notwithstanding the limitations imposed by Covid-19, it is imperative that e-scooter operators organise safety campaigns and provide users with digital demos, rider etiquette documents, and 'how-to' tips for vehicle operation. Only then should the industry begin to advance communications on further safety tech developments. Education is the baseline upon which all other measures should be stacked.
Ireland is at a critical juncture in its bid to tackle greenhouse gas emissions ahead of its 2030 deadline. As legislative discussions surrounding micromobility loom, we have a great first-mover opportunity to become a European leader in rider safety. In doing so, we can showcase the significant potential of micromobility in Ireland. The safe and correct use of e-scooters and e-bikes within this country will not only work as a driving force in the reduction of carbon emissions but will also enable us to reimagine how we live our day-to-day lives both communally and individually.
Implementation of safe micromobility will see Irish people embrace the movement with open arms and increasingly ditch unnecessary car journeys for short commutes, bring us out into the fresh air, and forget the worry of having to find a suitable car space in a chockablock city.
But this tangible change can only be achieved with the trust of the Irish community. Micromobility will only merit this level of national trust and acceptance if sufficient educational work is carried out at ground level. Operators must assume responsibility for the education of their riders before they allow them to get behind the proverbial wheel. If this is going to work for Ireland, then it must be micromobility done safely. It must be micromobility done right.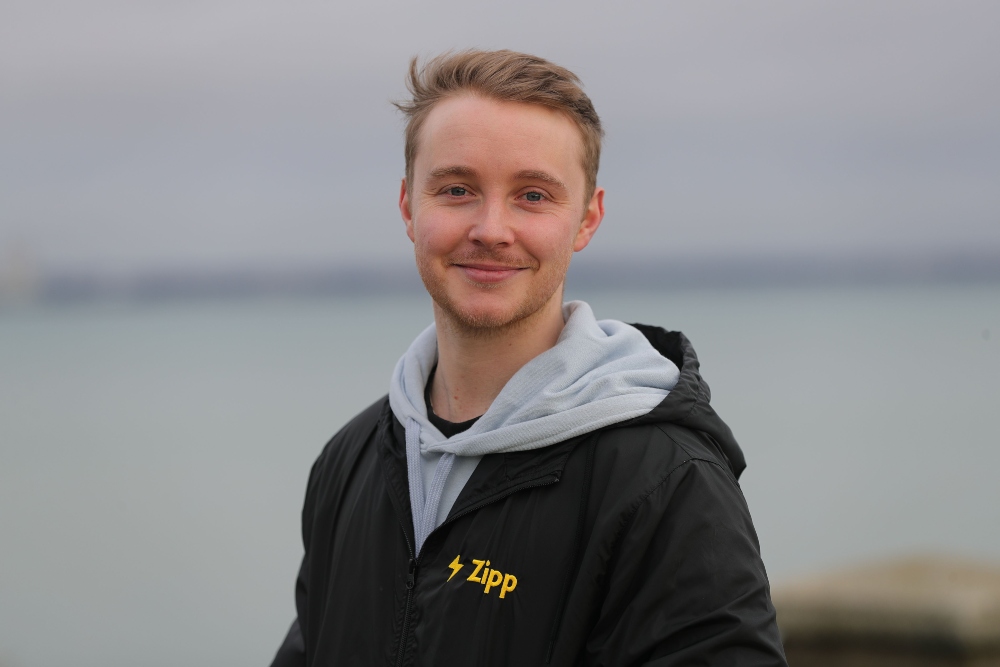 Charlie Gleeson is founder and CEO of Zipp Mobility. Founded in 2019, Zipp Mobility is a dockless scooter sharing company, which is headquartered at the NovaUCD, the Centre for New Ventures and Entrepreneurs at University College Dublin. Zipp has expanded rapidly over the past 12 months with trials across the UK with their overall aim to reduce congestion and greenhouse gas emissions by providing affordable micromobility alternatives that enhance the quality of life of communities across the world. They also take a proactive approach towards a sustainable business model and use electric vans to redistribute scooters and swap depleted batteries and minimise their carbon footprint.