To mark Aware Mental Health Week and in time for World Mental Health Day, Barry Walsh has compiled a useful list of 30 different mental health resources.
ALONE is a national organisation that enables older people to age at home. According to the organisation: "Our work is for all older people and aims to improve physical, emotional and mental wellbeing. We have a National network of staff and volunteers who provide an integrated system of Support Coordination, Practical Supports, Befriending, a variety of Phone Services, Social Prescribing, Housing with Support and Assistive Technology. We use individualised support plans, to address health, financial benefits and supports, social care, housing, transport and other arising needs using technology and harness other services."
Aware is the national organisation providing free support, education and information services to those impacted by anxiety, depression, bipolar disorder and related mood conditions. It's objectives are to inform, educate the public about mental health issues. It provides training for those who need to respond to mental health issues and support research in the area of mental health.
Barnardos' mission is to deliver services and work with families, communities, and our partners to transform the lives of vulnerable children who are affected by adverse childhood experiences. Often these issues can manifest themselves in the mental health of the children and Bernardos can advise on some of the support services for these children.
BeLonG To's mission is to support LGBTI+ young people as equals to achieve their vision through youth work, changing attitudes, and research. It does this through Promoting human rights, social justice, solidarity, and intersectionality. They have support programmes for schools, support services, partnerships with counselling services and corporate workshops.
Part of the ISPPC Childline is a non-judgemental communication service for children and young adults at risk of verbal, physical or sexual abuse. By providing a freephone number if these children wish to discuss their issues, the charity also goes into school and gives talks as well as advocating for the rights of these children in society.
Third Level Education Counselling services
Most of the large universities and colleges in Ireland would have mental health services on campus. Though you may have to be placed on a waiting list, generally these services are either free of charged or highly subsides. Spunout has a list of educational establishments and their mental health service that you can find here
Cycle Against Suicide – has as its main goals, the prevention of suicide and support for those affected by it, as well as the promotion of mental health as a critical part of overall wellness. Rather than focus only on raising awareness on suicide as a standalone subject, Cycle Against Suicide has taken an approach that blends awareness about root causes with robust prevention and intervention programmes targeted at practically all segments of society. With schools programmes and peer support the organisation aims to gives tools to the who have mental health issues or those at risk of mental health issues.
Though they may be for profit and prices may vary depending on what topic it is you are looking for counselling in, The Irish Online Counselling Service is a convenient alternative to in person counselling, as you don't have to pay for extras such as public transport or parking facilities. Its counselling is done online and the company offers meditation sessions too.
Da Silly Heads is a forward-thinking enterprise with the promotion of mental health advocacy at its core. We deliver highly engaging workshop experiences to corporates, colleges, schools and charities. "Our service is constructed around a set of animated cartoon characters aka Da Silly Heads, storytelling and our very popular advocacy packs, which give participants a tangible piece of clothing with the purpose of allowing individuals to showcase their advocacy."
The Good Limbo is a peer support group for those that have mental health issues. Through a peer to peer service a group of moderators will interact with those who are at different stages of their mental health journey the group is a safe and supportive place for those with mental health issues to share their thoughts and feelings. It also has a shop filled with cards, t-shirts, hoodies and smaller comforts designed to show you support or alleviate some of your mental health issues.
Helplink Mental Health's mission is to provide accessible, free or low cost mental health services; locally, nationally and internationally, 7 days a week and out–of–hours. The three types of mental health services that HelpLink provides are: Counselling, Information Provision and Education.
Jigsaw works with young people from 12-25 as well as working with their families, educators, and those who support young people's mental health, ways to cope and the skills to be there for young people. Their youth mental health services provide free, expert information resources and support online, and in communities across Ireland. The organisation has more than 16 drop-in centres across the country and regularly interacts with schools and youth organisations.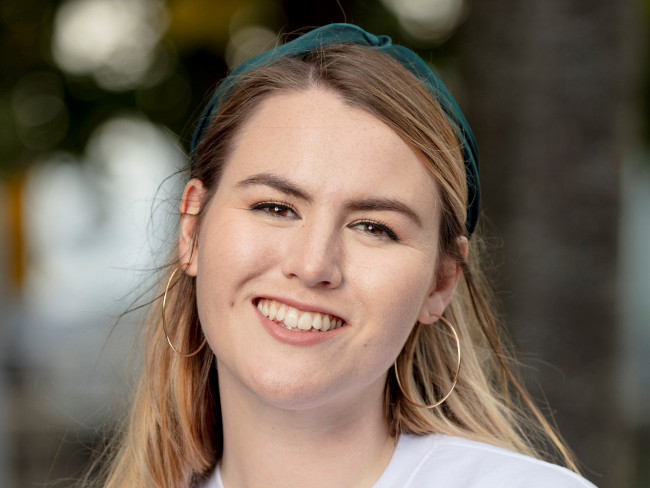 KeepAppy is the comprehensive preventative toolkit that empowers each user with the tools they need to start taking control of their mental health and wellbeing. Created by Aimee-Louise Carton, who speaks openly about her own mental health struggles, the app Tracks your mood, water intake, exercise level, sleep schedule, food consumed, productivity level and amount of social engagement each day; so that you can regulate the factors that impact your mental health.
Having created the service in Galway, the co-founders found how hard it was to get to accessible, affordable therapy. Its stated aim is "to reduce the barriers to accessing counselling and psychotherapy by providing a non-set fee service ensuring no one is excluded from accessing mental health support due to their financial circumstances." It does this by providing one to one therapy, adolescents counselling and online counselling. To date, Let's Get Talking has supported over 5,000 people since 2013 and in 2020 provided 14,504 sessions to children, Adolescents, Adults and couples in Ireland.
LGBT Ireland is a national charitable organisation which provides quality services to Lesbian, Gay, Bisexual, Transgender and Intersex + (LGBTI+) people across the country. Informed by the issues and experiences raised through our frontline services, we also undertake extensive training and advocacy work to enhance the visibility, inclusion and rights of the LGBTI+ people living in Ireland. The National LGBT Helpline is on 1890 929 539 or use our online chat service at www.lgbt.ie. Available 7 days a week, more details on LGBT.ie
One of the newest additions to the therapy field is finding a life coach. A life coach focuses on your future developments, improves your effectiveness and sets out goals and key performance indicators that ensure that you are meeting those goals along the journey.
Little Fitness was created by gym-instructor Sinead Ryan in response to the homelessness crisis. The social enterprise provides 30 minute fitness training sessions for children in emergency accommodation. This allows the adults in charge of the children to have 30 minutes to themselves, where they can have some much needed "me time". This elevates mental health issues or allows the adults to meet friends or other parents and talk to other adults.
According to its website "our mission is to empower future generations to be effective guardians of their own minds, destroy the stigma that attempted to destroy previous generations and drive a shift in society where we put people first" It does this by creating content, such as it's awarding podcast, articles by their community about their personal mental health issues and creating a information sessions to schools, parents and young people about their mental health.
Founded to support and protect men either in or at risk of being in a domestic violence relationship. By providing a national confidential helpline, legal information and assistance, counselling services, outreach training and support to families involved with domestic abuse, Men's Aid is there for all men who are at risk of being verbally, physically or sexually abused.
A Men's Shed is a community-based organisation open to all men regardless of age or backgrounds. Mens Sheds are grassroots, member focused spaces which offers men a pressure-free environment in which men that may otherwise feel isolated can come together over a common interest, make new friends share skills, and connect with their communities. Each Men's Shed is run by its own members, and the members select a committee to manage the affairs of the Shed. The Shed's activities are decided by the men themselves – there is no obligation to take part in anything unless you want to. Activities can range from: having a cuppa and a chat, woodwork, social outings, walking groups, participating in community events. This creates a sense of community and togetherness. Men's Sheds also have access to health and wellbeing resources and informative supports through The Irish Men's Sheds Association who exists to support the growth and sustainability of Men's Sheds. What began with one shed in 2011 now is a movement on the island of Ireland of 450 sheds supporting 12,000 advocates.
The organisation brings training and a greater understanding of mental health and how to interact with someone who may open up to an individual or may have to disclose to a superior that they have mental health issues According to their website: "This can be achieved by reaching out and offering support to those we care about or to those more vulnerable in our society and also being conscious of our own self-care. Our MHFA Meitheal series aims to provide guidance and support to you and your loved ones during these unprecedented times."
My Mind's vision is for everyone in Ireland to have access to affordable mental health services. They have sliding scale fees that are affordable for people on social welfare or disability allowance to people in full time employment. The fully qualified and experienced therapists deal with all types of mental health issues and their blended different projects give therapy to children and adolescents or to people affected by the Covid-19 pandemic.
Podcasts
While not directly counselling service many people benefit from listening to podcast about mental health or other psychological conditions. Podcasts such as Owning It The Anxiety Podcast, by Caroline Foran, The Blindboy BoatClub Podcast by Blindboy Boatclub, Where Is My Mind by Bressie or The Shape of Grief Podcast all deal with a variety of mental health conditions or speak to people who have been through mental health issues.
"We provide a professional one-to-one therapeutic service to people who are in suicidal distress, those who engage in self-harm, and those bereaved by suicide. All of our services are provided free of charge and no referral is needed," according to Pieta House's website. It helps those who are feeling sucidial, are self harming or those who have been affected by suicide. In 2009 the organisation teamed up with the Johnny and Gertie Fox family who have been affected by suicide; to create Darkness Into Light, an early morning 10K run that starts at 5AM and run through dawn. Since 2009 the event has raised almost €30m for the organisation.
Originally created in Australia, Reach Out Ireland provides easy to consume information to young adults. By providing community generated content the website provides information on different conditions, quizzes on how you are feeling right now, a 24/7 chat service and advice/article on seeing a therapist for the first time for example.
There are more than 20 partnerships around the country that provide employment, cookery or mental health advice. Many partnerships themselves have partnerships with organisations who specialise in this area and run programmes together that give strategies on how to improve your mental health.
Operating in ireland for the last 40 years The Samaritans Ireland have more that 2,000 volunteers who are trained to listen to anyone that calls the service. It operates a 24/7 phone service, in addition to a text service and email service. The organisation operates one of the busiest hotlines in the country, but also advocates for those with mental health issues; gives media guidelines what is appropriate language to use for people with mental health issues
"See Change is Ireland's organisation dedicated to ending mental health stigma. Our work is informed by people with lived experiences of mental health difficulties, who are best placed to give insight into mental health stigma and discrimination," according to Sea Change Ireland. Its mission to end the stigma of mental health in Ireland is embodied by their Green Ribbon campaign, where they pick a month out of the year to speak about a particular topic within mental health. By wearing the Green Ribbon, your showing your support of that topic. They also run the Shine programme
Launched in September 2016, The Shona Project CLG (TSP) aims to educate, empower and inspire today's Irish girls to become tomorrow's resilient, capable and confident young women. To ensure that all Irish girls have the skills, tools and self-esteem they need to achieve their potential, TSP has adopted a three-pronged approach which includes school workshops, the development of a positive online community and events & projects. The Shona Project has created a team of "experts" who are committed to ensuring that young people feel supported. It provides girls with information, access to positive female role models, and a place to share their stories. The Shona Project interacts with girls in their own language, in the mediums through which they are influenced and aim to become part of their social media feed, and therefore part of their lives, rather than being accessed only in a crisis situation.
Ireland's promodminant youth information giving website. "Established in 2005, our vision is to help create an Ireland where young people aged between 16 and 25 are empowered with the information they need to live active, happy, and healthy lives," its website reads. 130,000 users a month visit the site where a mix of professional writers and a community of content creators provide content on a range of different areas including mental health.
Originally created in Seattle by Lou Tice; The STEPS (Steps To Economic and Personal Success) goes deep into the participants values and beliefs, investigates why they perceive themselves like that and then attempts to get the participant to reframe how they view themselves, so that they then get the confidence and motivation to do more with their lives. The programme has been highly successful with everyone from incarcerated inmates to the unemployed or people with disabilities.
Created by Rugby Players Ireland the campaign focuses on giving mental health and tools to proactively support their mental health. By providing video and blog articles the "campaign content being viewed in excess of 23m times and our first round of ambassador videos alone were viewed over 2m times." It has been adopted by many rugby unions around the world.
"We established TherapyHub.ie to help make counselling services more accessible to those in need," The Therapy Hub's website reads. TherapyHub.ie is a secure and easy to use online platform which enables users to work with a therapist online. Clients can find out a little more about their counsellor, psychotherapist or psychologist, communicate with them in a number of ways, check their availability, make bookings, process payments easily and arrange live online sessions.
A social enterprise that provides a range of workshops, talks and seminars in a range of different areas such as unconscious bias training, ant-discrimination and training on LGBT or racism at work. They provide these products at a for-profit basis so that the three founder team can provide therapies to underrepresented groups at their therapy centre in Capel Street in Dublin.
Have been operating in Ireland since 1974 Womens Aid is Ireland's national service for women or children in or at risk of being in domestic violence. Their freephone number can be translated in over 170 languages so that all citizens in Ireland can access their service. They also offer a one to one service in six different locations; a court accompanying service and specialised content for women and children to be educated.