Diane Carton is the founder of west Cork-based Saille Baskets, a business participating in the Showcase Ireland 2021 Virtual Showrooms event.
Saille Baskets is participating in Showcase Ireland 2021 Virtual Showrooms, from 25 to 29 January.
Showcase is one of the industry's largest international trade fairs where designers and craft makers provide a choice of contemporary and heritage collections, offering innovation, quality, sustainability and a distinctive point of difference to retail buyers from across the globe.
"Basket-making is an ancient craft that weaves skill and time together"
Showcase Ireland is an initiative of the Design & Crafts Council Ireland and is supported by Enterprise Ireland and the Local Enterprise Offices. View the Digital Catalogue here
Diane Carton has been weaving willow and teaching her craft for over 15 years. Nestled in the heart of the Boggeragh Mountains of Cork, Diane draws inspiration from her rugged surroundings and Ireland's rich basketry history and heritage.
Weaving the past with the future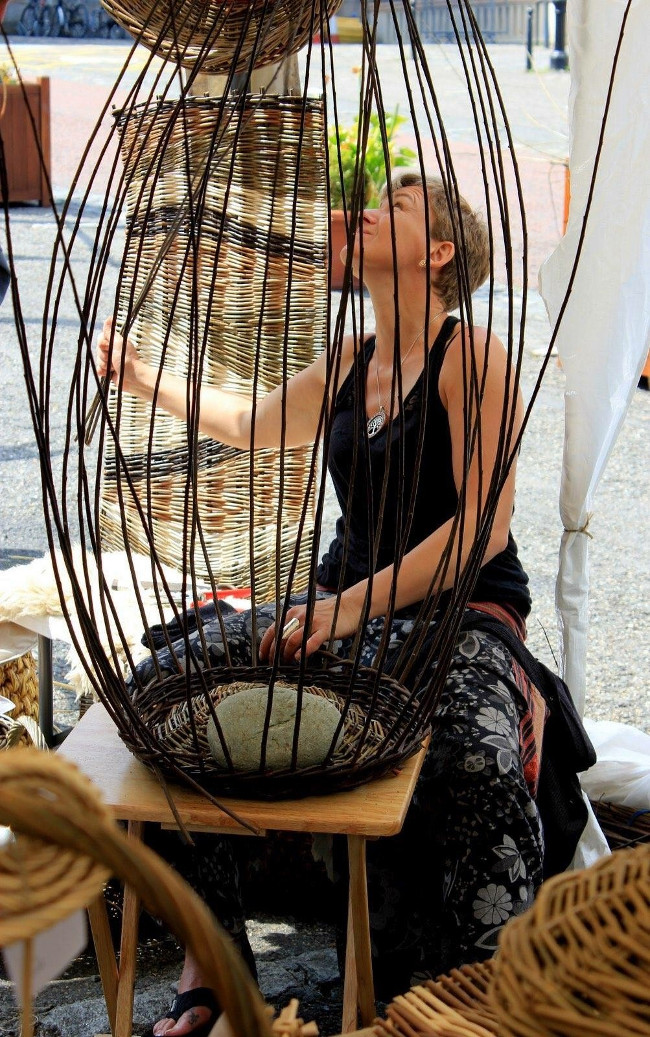 "Basket-making is an ancient craft that weaves skill and time together," she explained.
Diane crafts both traditional and contemporary baskets using willow rods grown as coppice crop that is harvested yearly at her home.
"The only ingredients are soil, skill, soft rain and sunshine," says Diane.
Tell us about your business?
We are a handwoven traditional and contemporary willow (Saille) basketry company. The willow rods used for each of our designs are grown here at my home, meaning our products are 100pc natural and sustainable and in harmony with our Earth.
How has Covid-19 been for you / your business?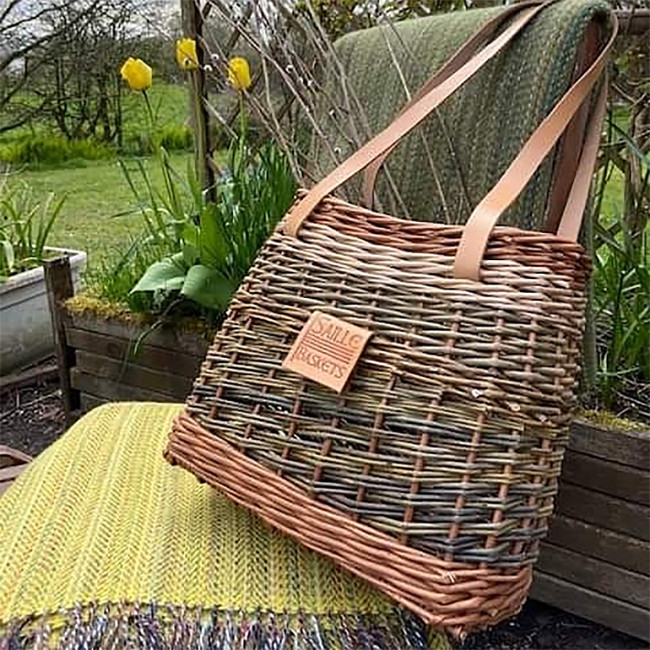 Covid has made me adapt my product lines, following the cancellation of craft fairs and closure of stockists throughout the various lockdowns we have been through. I have developed a range of beautiful traditional shopping baskets and log baskets for customers to buy directly from my website. Sales were good for me as support for Irish local crafts has been amazing across Ireland.
How have the Local Enterprise Offices supported your business?
The Local Enterprise Office has been fundamental in the start-up of my business dream. From the first day I arrived into the LEO Cork North and West office with one of my willow totes bags to ask for advice, they have been encouraging and supportive and shown me each step to take towards making my hobby a real business.
I completed the Start Your Own Business course, received on-going mentoring and and they have enabled me to have an online shop and website with the Trading Online Voucher.
I really don't think I could have come this far this fast, without their help.
What is next for you?
I am always working on improving my products, I love to get feedback from my retailers and customers, what works and what could be changed. Small businesses are able to have very close relationships with their customer base and we all benefit from that.
Taking part in Showcase 2021 through a virtual platform is exciting and is a new skill that we have to adapt to. I am hoping to develop my connection with the US market where the beautiful stories behind Irish Heritage Baskets would be loved and welcomed.
Published: 28 January 2021