From 'Walking 1-to-1' meetings to buying food from local family Galway restaurants, MathWorks has brought employee engagement during the pandemic to a new level for its multinational staff. We talk to MathWorks Ireland MD Richard Haxby.
Embracing remote working realities in the pandemic has been a challenge for most organisations, but for the head of MathWorks in Galway Richard Haxby, leading and inspiring a multicultural workforce, many of whom were far from, home presented a range of additional challenges.
MathWorks is a world-leading developer of mathematical computing software known as MATLAB and Simulink, which are considered vital components of the language of engineers and scientists today. The company announced in 2018 its plans to establish a centralised sales and services support operation in Galway city with the creation of 85 jobs. The business now employs 100 people and is still hiring.
"Walking and talking was genius. It was such a simple thing to do and everyone appreciated it"
Like many organisations, when the pandemic forced countries like Ireland into lockdown it presented challenges ranging from productivity to isolation and morale as staff were forced to embrace remote working whether they liked it or not. As a tech company, embracing remote working wasn't a problem for MathWorks.
The problem was that many of its multicultural, multilingual workers were living in a city in a country far from home, many most likely in shared accommodation which not strictly conducive to remote working. This wasn't an engineering challenge, it was a human challenge.
World changers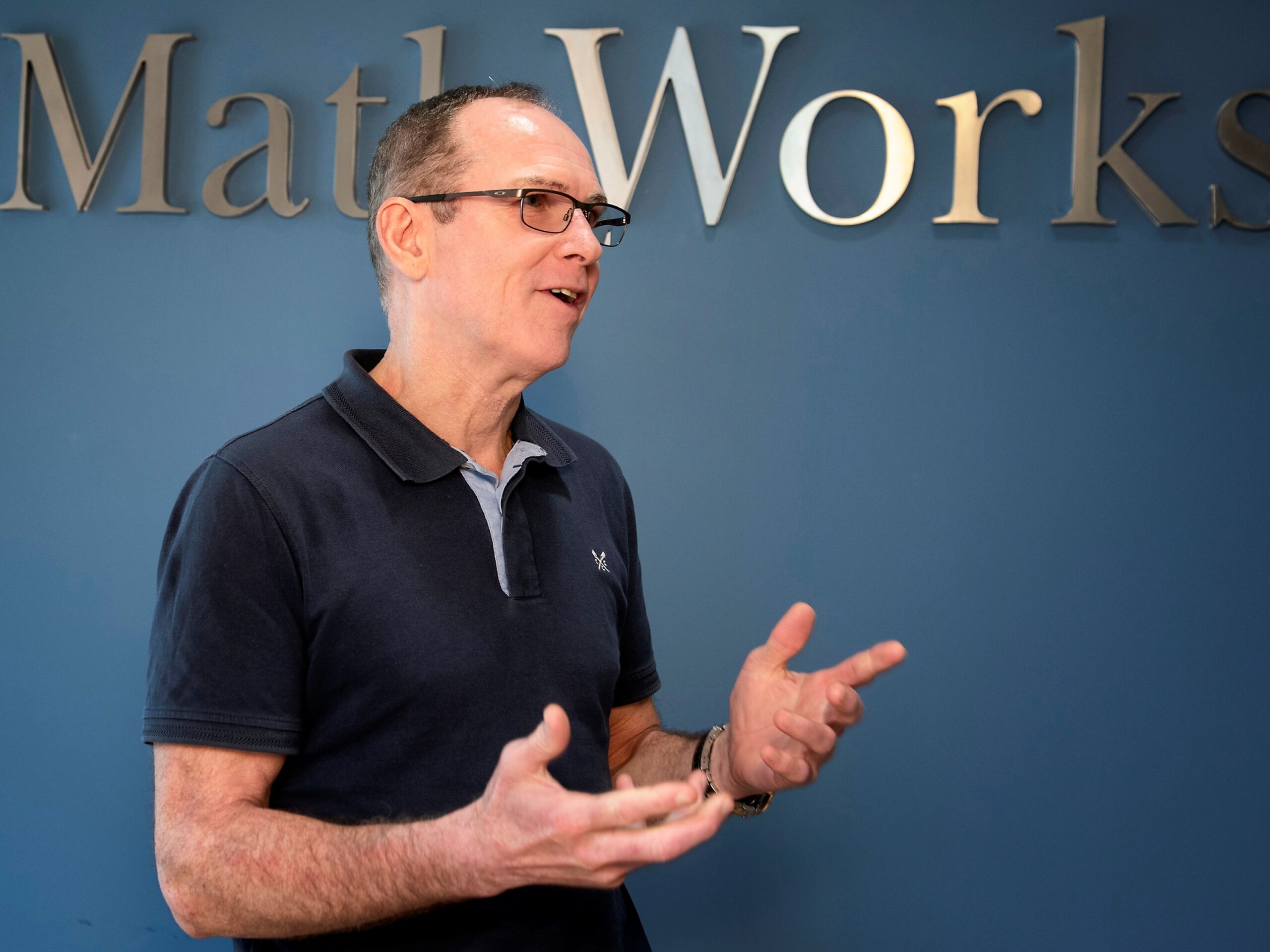 Richard Haxby, managing director of the MathWorks Shared Sales and Services Centre in Galway
"MathWorks is an organisation that believes in the power of engineering and science to change the world and the way we live, learn and work," said Haxby, managing director of the MathWorks Shared Sales and Services Centre in Galway. "We're surrounded by innovation and we're focused on developing the next wave of engineers and scientists. And that focus has enabled us to stay at the forefront of change and prove us to be a resilient organisation through the various crises that have been thrown our way over the years."
Haxby said that MathWorks' leadership had scoured Europe for suitable locations for its crucial sales operation and settled on Galway as it offered an attractive destination for young, talented executives from around the world who wanted to experience life in a vibrant, but accessible, European city. He said that the decision proved to be the correct one and the business has been spared the staff turnover rates that impact similar tech businesses that locate in larger cities.
"Because our retention rate was so low in the four-and-a-half years since we came to Galway, many of our staff have been able to transition into leadership roles in the organisation and we created a kind of personal development ecosystem that allowed people to grow in the organisation and develop their careers."
But the Covid-19 pandemic was unusual in the kinds of challenges it presented to staff from all over the world but also customers.
"We were happy to see that our systems and processes were very transferrable to a working from home environment. Our teams proved themselves to be very adaptable.
"But very quickly we also recognised that we needed to do more for our staff. At first it was basic things like the right chair and allowing them to expense for a second monitor. Some were struggling with broadband connectivity. We also learnt that a lot of our customers weren't set up for working from home en masse, while others such as Rolls-Royce or McLaren were leading the charge and used their development centres to produce much needed equipment such as ventillators.
"We decided our approach to staff would be to encourage them and say 'look, it's going to be difficult, but we're all in this together and we're fighting this together.'"
An instinctive first move was to redesign team meetings for managers. "We decided a 15-minute daily huddle with a focus on figuring out how to do things remotely but effectively was important. This was especially valuable when you consider we had at least 22 people join who had never actually worked in a MathWorks office. It was very important that we didn't take our eye off the ball."
Another instinctive step was to keep remote workers engaged through weekly "Walking 1-to-1" for employees with their managers. This evolved into a policy to encourage all staff to conduct Microsoft Teams calls with their staff while walking. During the winter this proved vital as people were less likely to go outside, but ultimately boosting their fitness and mental wellbeing.
A non-work WhatsApp group was established for employees to keep everyone talking which spiralled into yoga sessions, cookery lessons, virtual games tournaments and more.
To make up for the lack of social outings, e-vouchers were sent to employees to be spent at a local family-owned restaurant in Galway and also serve as support to local businesses.
"Walking and talking was genius," said Haxby. "It was such a simple thing to do and everyone appreciated it."
For employees who needed to or could return to their home countries where appropriate, Haxby said that provisions were made to allow them to return home and quarantine safely and not lose their holiday allocations. "We told them we'd allow them to work remotely outside Ireland for the period of the quarantine and we won't expect them to take time that as a vacation or eat into your holidays."
Looking to the future Haxby believes as things eventually return to normal, Galway will continue to demonstrate a powerful attraction for young executives who want to live and work in Ireland and perfect their English.
"They want to work in a multicultural organisation. They want to take a big step forward in the development of their English language skills. And when we all come back, we will still be very mindful of what we created. We have quite a few people who have settled here in Ireland. I think working from home is a good evolution of what their work-life balance will be going forward. And we, as employers, will accommodate that as much as we can when we reopen our doors."
By John Kennedy (john.kennedy3@boi.com)
Published: 28 May 2021