It's good to know that when times were at their darkest, the best in Irish people also showed through during the Covid-19 outbreak. Here are just 16 examples of why initiative matters.
Not every story about the true heroism of frontline medical workers and the thousands of people who kept businesses open during Covid-19 could possibly be written, but here are examples of how the best of Irish people shone in an Ireland in lockdown.
Although the economic impact from Covid-19 could last for years, it will end. But the grief of losing loved ones in an untimely way will last for lifetimes.
But it's good to know that when times were at their darkest, the best in people also showed through.
Whether it was Aer Lingus pilots flying home PPE equipment from China or individuals like Bono and Liam Casey working their networks to Michael Ryan, executive director of the World Health Organisation, leading the global fight, Irish people have been extraordinary. There are many, many countless acts of caring and compassion from neighbours helping each other to the work of local foodbanks and more.
Further afield, who wasn't touched by the example of Captain Tom Moore, a 99-year-old war veteran from the UK raising more than £17m by doing laps of his home? Not only that but musicians including Sir Paul McCartney, Beyoncé and the Rolling Stones took part in the One World: Together at Home event that broadcast celebrating health workers on the frontline of the coronavirus pandemic. Global Citizen said the event raised €118m, providing €50.6m to the WHO's Covid-19 Solidarity Response Fund and €67m to local and regional responders.
In recent weeks ThinkBusiness compiled various examples of everything from the best of Irish medtech, the best of Irish innovation, the best of Irish ingenuity to amazing Irish business pivots during Covid-19.
But crucially, with everything that is happening as we get to grips with lockdown and focus our energies on getting our economy back on its feet, it all boils down to people.
Here is just a snapshot of some of the incredible things that happened over the past days and weeks. We are always interested in hearing more.
3D printing a solution to PPE shortage
A massive thank you to Conor Jean and his family for their support of frontline medical workers.

Well done Conor & Daire, you're an inspiration to us all. https://t.co/7inFIg1kjO

— Celbridge CS (@CelbridgeCS) April 22, 2020
Among the many heart-warming stories of people joining the fight to deliver personal protective equipment (PPE) to frontline workers was that of Daire and Conor Jean from Celbridge who with just their 3D printer and a stack of laminating pouches were able to complete their first batch of 100 face masks for staff at Tallaght University Hospital.
They have decided to continue production as long as there is a need.
Avolon flies the green jersey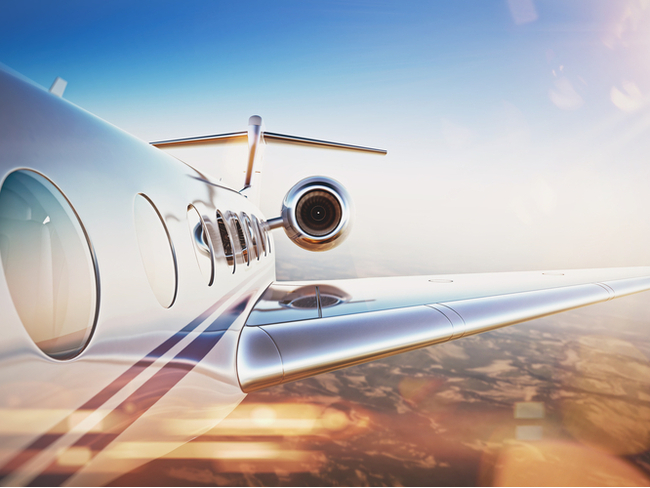 Irish aircraft leasing company Avolon offered one of its planes to the Health Service Executive, delivering a cargo that included 40 ventilators.
Touching down at the airport with a cargo-load of medical supplies from China, Avolon re-routed the plane which was due to travel from Beijing to France.
"This entire project was conceived and executed in just ten days," Emmet Moloney of Avolon was quoted on RTE News. "We want to support the remarkable people on the front lines of our healthcare services. Avolon is an Irish company. We're proud and privileged to play our part in that."
Births and registrations move online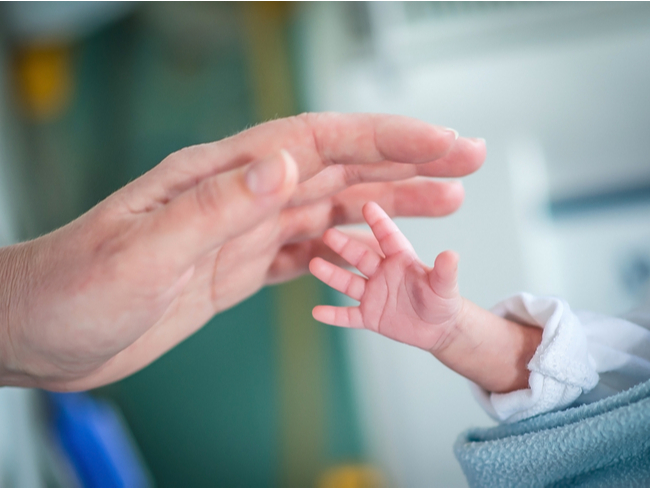 Birth registrations moved online after concerns were raised that 4,000 births may not have been registered in Ireland due to the pandemic.
Social Protection Minister Regina Doherty announced that the General Register Office has put in place arrangements for parents to send birth registration forms by email or post.
The first baby to have his birth registered electronically was Aaron Rafferty from Malahide, County Dublin.
Dogs Trust barks up the right tree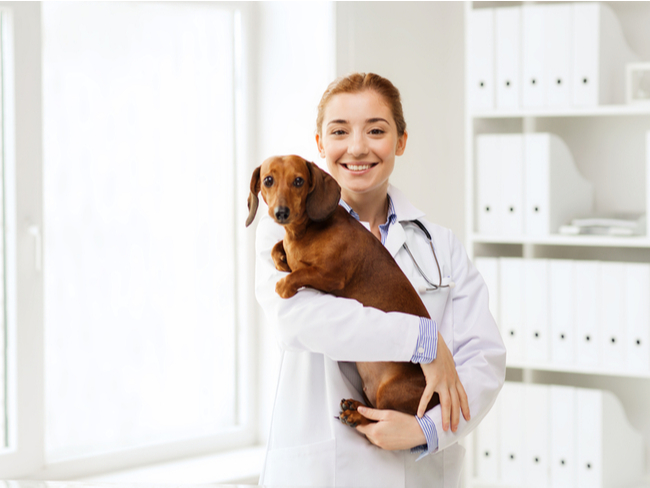 The Dogs Trust charity launched a new initiative to offer temporary foster care for the dogs of frontline workers during the Covid-19 crisis.
The programme allows healthcare workers who may be worried about their dog should their hours or workload increase to avail of the foster programme for a period of at least two weeks.
The idea is to give frontline workers "peace of mind" that their dog is being cared for and getting the level of exercise it needs during the pandemic.
For those who need to avail of it, Dogs Trust staff would arrive to collect the dog wearing appropriate PPE and adhering to social distancing guidelines, and then transport the dog to its rehoming centre and later the foster home.
Food businesses pivot to deliver for their communities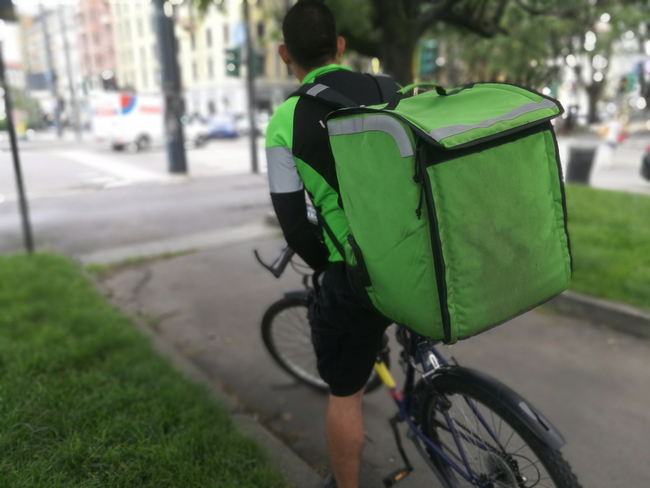 A recent piece in The Irish Times indicated how food firms in Dublin and around Ireland are embracing home deliveries to help communities through the crisis.
These include Hapi Food Co, the Dublin Meat Company, The Fruit People who have pivoted to include milk, bread, eggs and more as well as fruit and veg, Kish Fish in Dublin 7, Dublin Food Drop, Deliveroo delivering essentials, the Green Grocer in Stoneybatter, and Fresh which has deals with several supermarkets including Spar, Fallon & Byrne, Londis and Mace.
Outside Dublin new Market Kitchen in Bray consists of a team of local chefs from Bray who lost their businesses because of Covid-19 but have come together to deliver healthy meals to your door. Other examples include Fitzgerald's Butchers in Fermoy and Velvet Cloud, an e-commerce firm set up by the sheep dairy business in Mayo.
Former president's reminder that GAA is about people first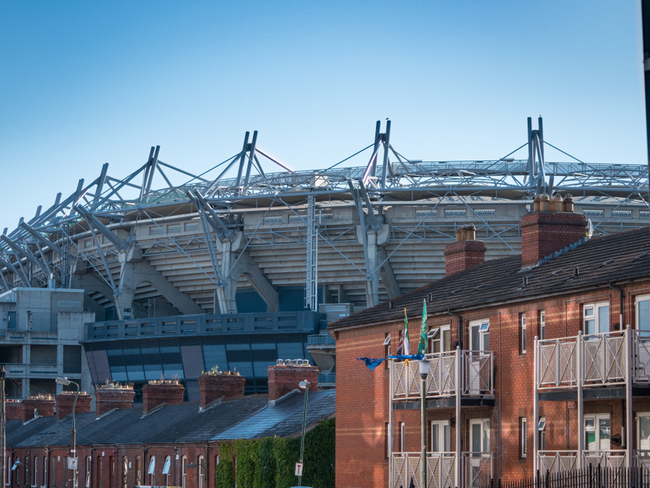 While the Government of Ireland has decided to ban events of over 5,000 up until the end of August, it is widely accepted that the traditional high tide of Irish sport in high summer and early Autumn, culminating in the All-Ireland will most likely be affected.
At the recent remote congress of the GAA, former GAA president Liam O'Neill reminded delegates that community and people were at the heart of the GAA and that the games were simply an expression of that connection and not the primary purpose.
"Of course, but balance that with a year when you could lose, as they have in parts of Italy, almost the entire grandparents' generation," The Irish Times reported O'Neill as saying.
"It's frightening and the thought of losing anybody that you don't have to lose for the sake of keeping the history books up to date is awful.
"We can deal with the 2020 championships any way we choose – play them in 2021 or whatever – but I'd like history to record that the GAA put its people first over everything; that we said we'd lead our people through it as best we can and will be there at the end of it to play our games."
Irish innovation during Covid-19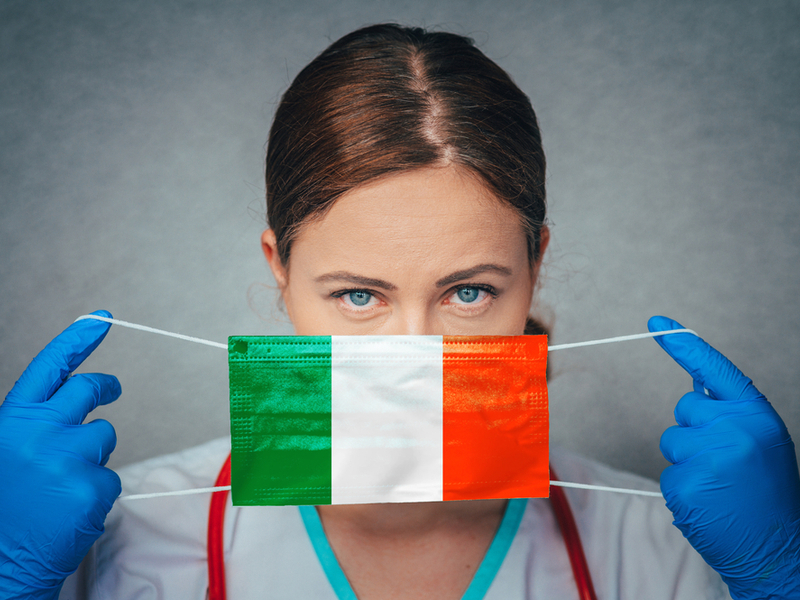 The Republic of Ireland was ranked in sixth place in a global listing of countries compiled by StartupBlink that are responding best to the Covid-19 crisis with innovative solutions.
According to Enterprise Ireland, more than 100 client companies are responding to the Covid-19 crisis, through a variety of means. These include working on diagnostic solutions and providing supports for frontline workers.
Dublin came 13th place in a related city ranking, which is led by San Francisco.
Lisa Conlan ensures elderly customer gets VIP treatment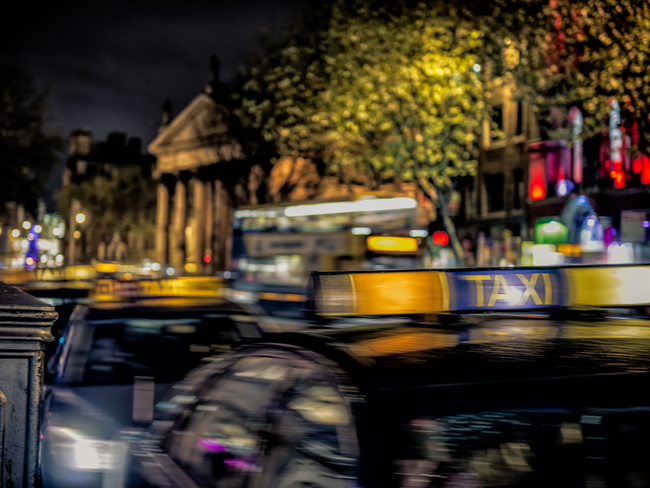 A customer in her 80s phoned Bank of Ireland worker Lisa Conlon in Direct Service in Tallaght to transfer money from her demand deposit account to pay for her prescription and to buy groceries.
Unfortunately, Lisa was unable make the transfer as the customer's demand deposit account was separate to her current account, and was also shared with another party.
The customer uses a Bank of Ireland-only ATM card for her demand deposit account but her nearest branch is a 50-minute walk from her home.
Lisa wasn't willing to allow this customer to be left stuck in this horrible situation and took it upon herself to support the customer. After discussing the matter with Rachel Bradshaw, head of direct services, a private taxi was organised to collect the customer and bring her to the branch to withdraw the funds she needed, and also to bring her to collect her prescription.
"Lisa is always going the extra mile for customers. I wasn't surprised with the story of this customer's experience as from dealing with Lisa every day, she always has the customer's best interests at heart," said Jamie Daly, team lead.
Fighting Irish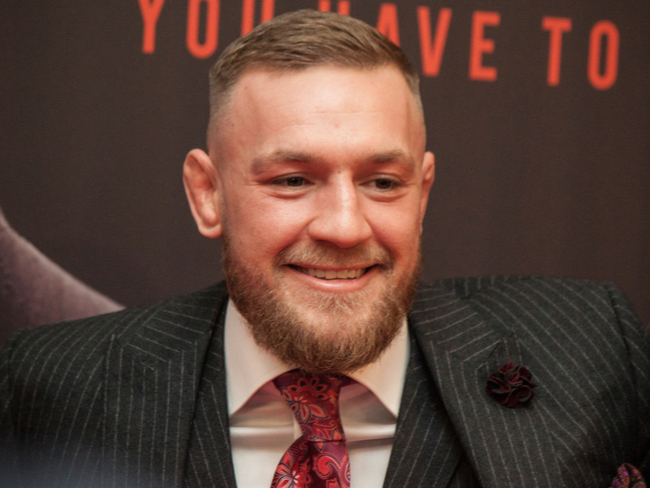 UFC star Conor McGregor is usually in the headlines for lots of different reasons. But in helping the fightback against the virus he pledged €1m to pay for protective equipment for frontline medical staff fighting the coronavirus.
"Today I am purchasing myself, €1m worth of personal protective equipment to be deployed to all the fighting hospitals in the Leinster region," McGregor said.
"Our most affected region, to this date. St. James, Mater, Tallaght. Beaumont. Vincent's. Where would we be without these brave men and women, I do not know.
"May God bless them and keep them safe! We need more units on the street to enforce this lockdown."
Mr China intervenes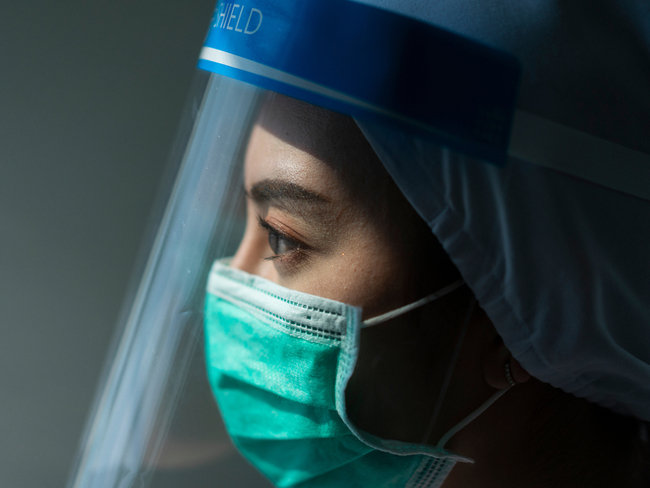 Liam Casey, the Cork businessman who runs a global tech fulfilment empire called PCH International played an important part in making sure that a vital shipment of PPE equipment that was to be shipped from China to Ireland's medical frontline was of the right quality.
Responding to calls from Bono by way of the Irish Government, Casey – a 24-year veteran of doing business in China – leaned on his corporate team in China to verify the quality of material they were sourcing for the HSE and barter down prices for goods of the highest quality.
Researchers join forces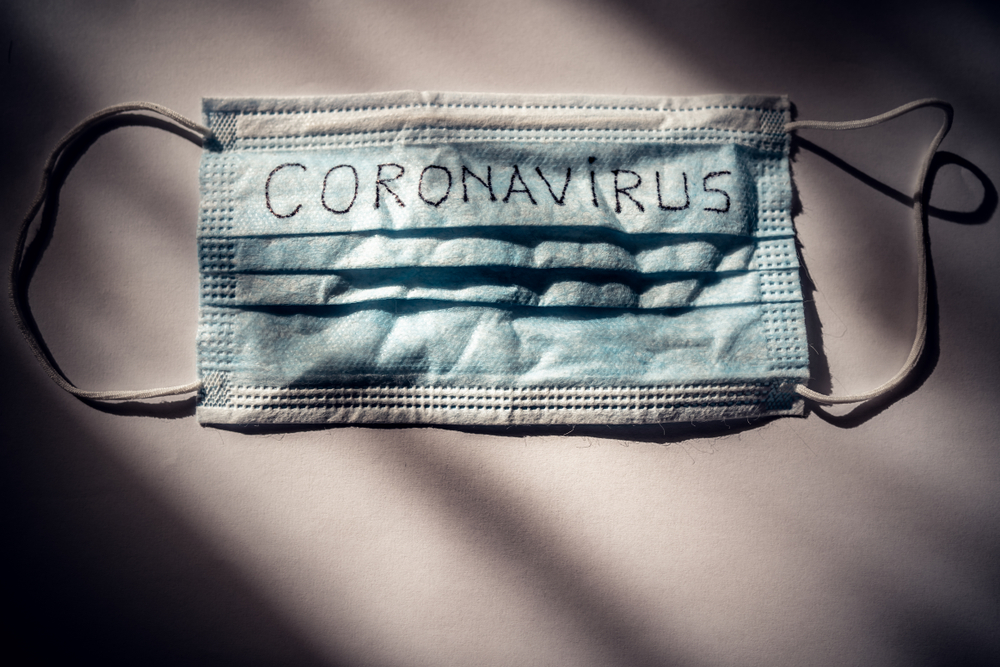 Irish academics from Athlone Institute of Technology and NUI Galway joined forces to tackle the global shortage of N95 masks, gloves and other personal protective equipment needed by frontline workers.
Between them they have developed eco sustainable solutions to safely decontaminate PPE without destroying it by harnessing the power of vaporised hydrogen peroxide (VH202). The solution has just been FDA-approved for use in the US and it is expected to be deployed in Ireland too.
Rivers Cycles combines people and pedal power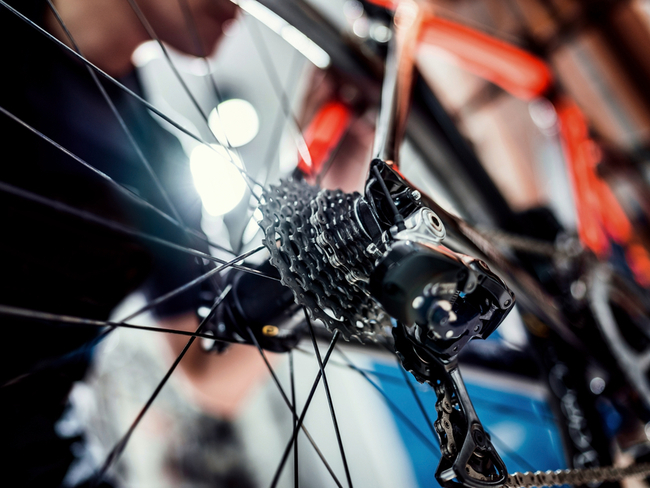 Realising that many of the frontline workers in Dublin would be relying on public transport, former competitive cyclist Paul McQuad who runs River Cycles decided that many of them would be better off cycling to work.
He emailed the HR departments of the Mater, Beaumont and St James offering to mend their bicycles for free.
Within three weeks of the coronavirus restrictions hitting, some 100 bikes have been fixed while McQuad and his nephews collect and deliver bicycles for frontline workers.
Donated bikes will also be refurbished and given to front-line workers or used as parts for refurbishments.
Social Distance Relay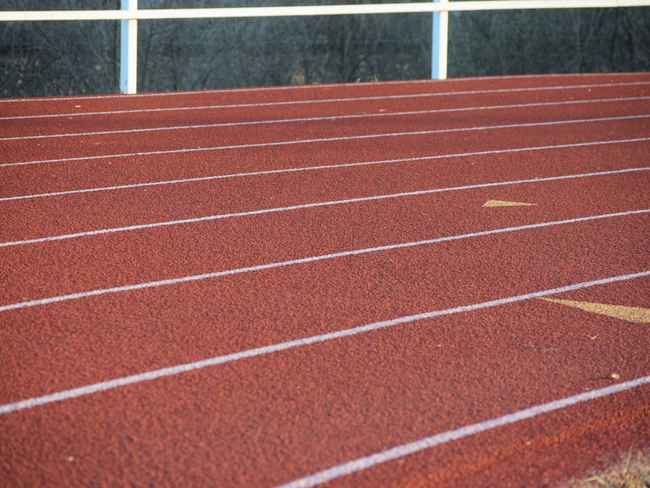 Almost €75,000 [at the time of writing] of funding was raised for Pieta House – a free, professional service for people at risk of suicide and self-harm and those bereaved by suicide – through the Social Distance Relay that took place across Ireland and further afield.
The Offaly camogie team were among those to take part, with many GAA clubs also involved as over 100 teams and around 1,800 people worldwide got involved.
Tablets for ill patients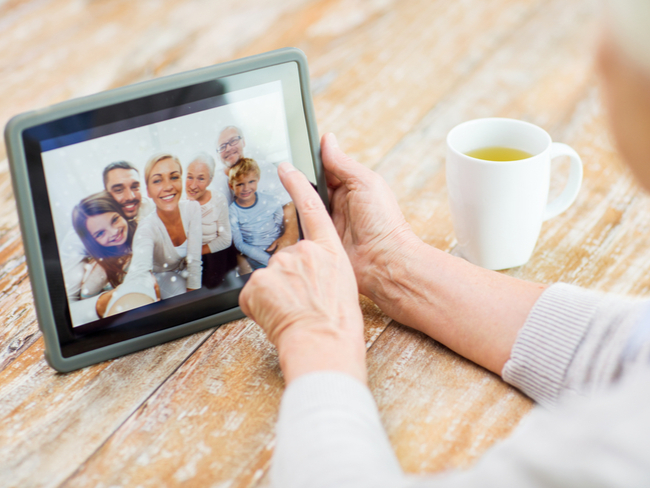 Critically ill Covid-19 patients who are unable to see their families while in intensive care will be given access to video-conferencing equipment following a fundraising campaign that saw close to €35,000 raised [at the time of writing] out of a €50,000 goal.
A group of friends sparked upon the goal of sourcing 600 tablets to donate to hospitals around Ireland to enable critical Covid-19 patients to connect with their families using video-conferencing.
"The absence of family and friends in the hospital has been so poignant recently," said Dr Emer Ryan, Specialist Registrar in Anaesthesiology and Intensive Care, The Mater Hospital. "Meeting with families is usually such a big part of what we do everyday and it would normally be so unusual to see such unwell patients alone. This campaign will allow patients and families to be together in the best and safest way possible, which is so important as a source of comfort at such a difficult time."
Telecoms providers make the connection
Communications Minister Richard Bruton, TD, confirmed that major telecoms providers in Ireland have committed to a number of measures to help people stay in touch and work from home during Covid 19. Providers that have signed up include BT Ireland, Eir, Pure Telecom, Sky Ireland, Tesco Mobile Ireland, Three Ireland, Virgin Media Ireland and Vodafone.
Among the measures the telcos have agreed to are upgrading broadband customers who don't have an unlimited package to upgrade to unlimited even on a temporary basis, unlimited mobile data access from service providers for people without fixed broadband, acess to healthcare and educational resources will be zero-rated where feasible, and measures to help people in financial difficulties with their bills.
U2 can always find what you're looking for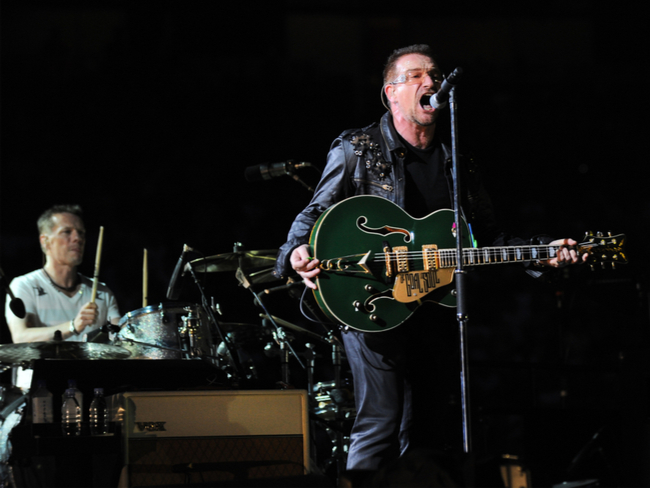 Irish rock band U2 contributed €10m for the sourcing and purchase of personal protective equipment and other supports to help combat Covid-19.
Lead singer Bono opened up his extensive global contact book following a personal request by Finance Minister Paschal Donohoe,TD.
The band and its lead singer have ended up being just some of the players in a bigger public-private collaboration that culminated in a large consignment of medical supplies – sourced by the HSE, Irish diplomats and IDA officials in China, and private individuals and businesses – arriving at Dublin Airport on a privately funded flight from China.
Bono's calls included Chinese magnate Jack Ma of Alibaba, the CEO of Apple Tim Cook, Mark Benioff of US software giant Salesforce and Doug McMillon, CEO of US retail giant Walmart.
Written by John Kennedy (john.kennedy3@boi.com)
Published: 22 April, 2020