Ireland is chock-full of good entrepreneurs doing incredible things. We look at 20 founders whose star will rise in 2020.
John Beckett, ChannelSight/Forestry Partners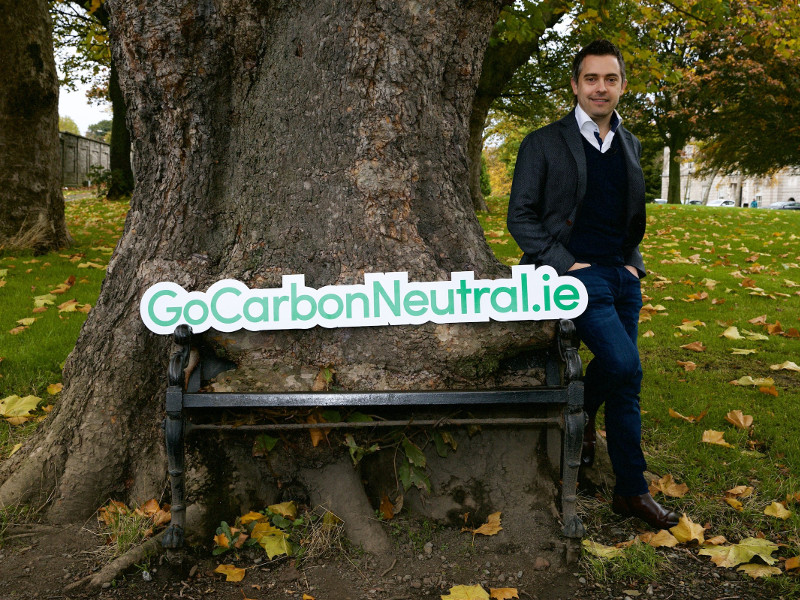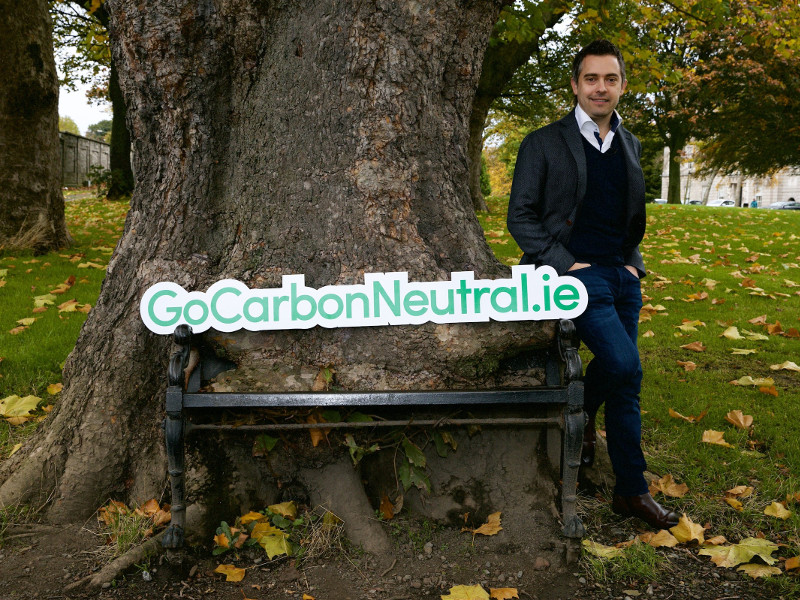 One of Ireland's original e-commerce pioneers, John Beckett, CEO of ChannelSight, first flew to prominence when as a teenager in 1999 he built the very first Ryanair website along with a school pal for £20,000. Since then he has built up a global e-commerce business called ChannelSight which is key to the e-commerce strategy of for global brands such as Bosch, Philips, Coca Cola and Sony. In recent months Beckett spearheaded a new social enterprise called Forestry Partners which has a 12-month roadmap to get to 250 Irish partners with the goal of creating at least 25,000 tons of CO2 equivalent offsets and achieving 200 acres of planted or committed trees.
Paddy Cosgrave, Web Summit
You have to hand it to Paddy Cosgrave, founder of the Web Summit, for turning something that was an idea nine years ago into a globally-recognised business with conferences in Europe, Asia and North America. While he has a knack for garnering controversial headlines, the critical part you need to understand about him is he thinks big. Sure enough, the Web Summit has grown from humble enough origins in Dublin with an event that had a few hundred attendees into hosting one of the biggest tech conferences in the world in Lisbon with more than 70,000 attendees, turnover of more than €35m and employing 200 people.
Shane Curran, Evervault
At just 19 years of age, Dubliner Shane Curran has clocked up more achievements than most people twice his age. The founder of security start-up Evervault hit the headlines this year after it emerged he raised $3.2m in seed funding led by venerable Silicon Valley venture capital firm Sequoia Capital along with Kleiner Perkins, Frontline, and SV angel along with some unnamed tech innovators and investors. He apparently raised the funding within days of doing his first Leaving Cert exam. In 2017 stole the show at the BT Young Scientist & Technology Exhibition as overall winner when his encryption project using quantum, secured storage, wowed the judges. He previously hit the headlines as a skilled programmer at just 11 years of age building apps. Curran is currently on a "leave of absence" from UCD in order to focus on growing Evervault.
Paddy Finn, Electricity Exchange
Paddy Finn is co-founder of Limerick company Electricity Exchange, which swept to the No 1 position of the Deloitte Fast 50 after racking up a growth rate of 1,442pc over the last four years. The company is a leading provider of demand response technologies and services, deploying technologies to deliver additional revenue directly to commercial and industrial electricity consumers' bottom line. Listed by the Irish Independent among the top 30 under 30, Finn has a PhD and is the lead manager and technical investigator on research, development, and commercialisation projects conducted in collaboration with Intel and EirGrid.
Shane Evans, Scrapinghub
Meet Scrapinghubs Director and Co- Founder Shane Evans, Shanes talk to us about why remote working is important for Scrapinghub, the ingredients to success within the remote working environment and building the company culture. https://t.co/o5OODfOrlC

— Zyte (formerly Scrapinghub) (@zytedata) February 12, 2019
Shane Evans is the founder of Cork-headquarters company Scrapinghub which enables businesses to extract data from the web. The business now employs 180 staff – mostly remote workers in 20 countries. Originally, the head of engineering at Lastminute.com, he has built Scrapinghub into a business with more than 2,000 customers that supports 1m developers and that has revenues in excess of $12m.
Anita Finnegan, Nova Leah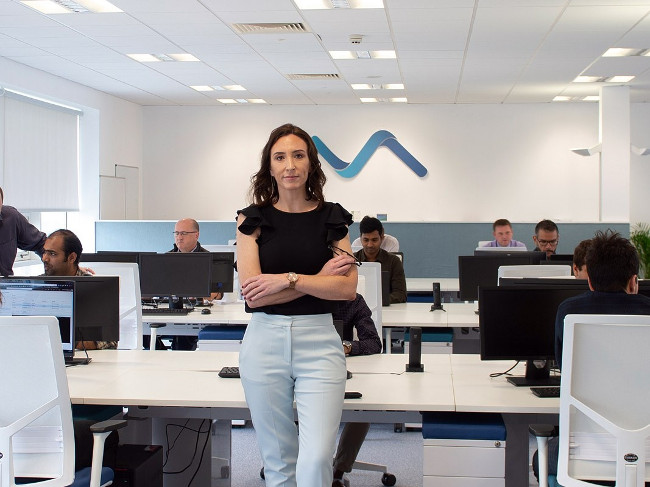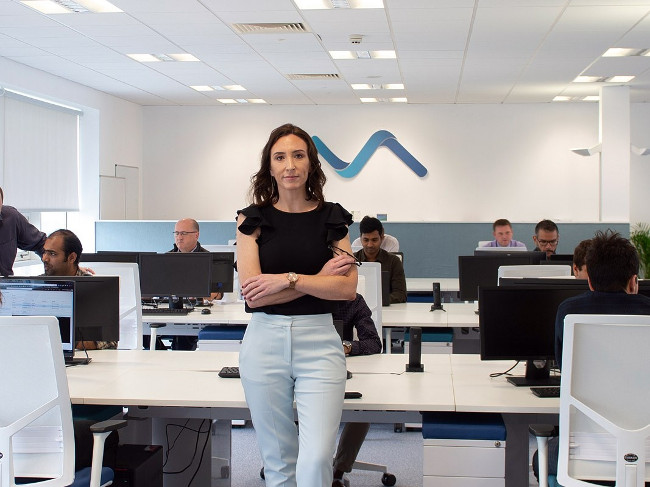 Anita Finnegan is the CEO and founder of cybersecurity player Novah Leah a company she started as a spinout from Dundalk IT focused on improving improve the security of connected devices used by healthcare providers. As an internationally recognised expert in Medical Device Cybersecurity she also has a strong background in software quality processes, engineering and quality engineering roles across multiple highly-regulated domains. The company has gone from strength-to-strength and has raised investment from backers that include Bank of Ireland Kernel Capital Growth Fund as well as Suir Valley Ventures and Enterprise Ireland.
Bobby Healy, Manna.Aero
For Bobby Healy, founder of Manna.Aero, the sky is the limit, literally. Prior to founding Manna.Aero, Healy was CTO of CarTrawler and was instrumental in driving the business from a start-up to an enterprise with more than 500 people enterprise. With Manna.Aero Healy is championing the delivery of fast food via aerial drones. Consumers will be able to simply tap their phone and a drone will travel to where they want the food delivered and food will float down at the end of a biodegradable linen thread. Sounds futuristic? Well, Healy is nothing if not driven and Manna has already attracted backing from venture capital firms Elkstone Capital and Frontline Ventures.
Peter Keeling, Diaceutics
Diaceutics co-founder Peter Keeling has built a Belfast and Dundalk-based company that has developed a "data lake" representing 126m patients in 19 countries and supporting 38 therapy brands in 16 markets. In September the company reported H1 revenues of £4.4m up 34pc year-on-year, This followed hot on the heels of Diacuetics' flotation on the London Stock Exchange, raising £17m on day one with a market cap of £53m.
Nora Khaldi, Nuritas
Nora Khaldi is the founder of Nuritas, a company that uses big data to discover peptides that will influence the future of food, Dr Nora Khaldi has landed major investments from figures like U2's Bono and The Edge as well as Marc Benioff and last year became the first Irish biotech to gain direct support from the European Investment Bank (EIB) with €30m in funding. The former mathematician founded Nuritas in 2014 and uses technology to mine DNA and protein data from plant materials to discover new food components to help prevent, manage and even cure diseases.
Mary McKenna, Tour America
Mary McKenna launched Tour America from her sitting room and has since built the company into Ireland's largest operator to the US. The business, 24 years later, also includes the nation's biggest seller of cruise breaks, Cruise Holidays, with 65,000 passengers carried last year across both brands. Tour America has won many awards in 2019, the Deloitte Best Managed Company 10 years in Row, Best Travel Agent in Ireland, Best use of Social Media at the Sockies Award, the top award with all the suppliers in the USA (chairman's award 2019), and Mary won the overall award of Business Woman of the Year, Ireland and the UK at the recent Everywoman.
Fidelma McGuirk, PaySlip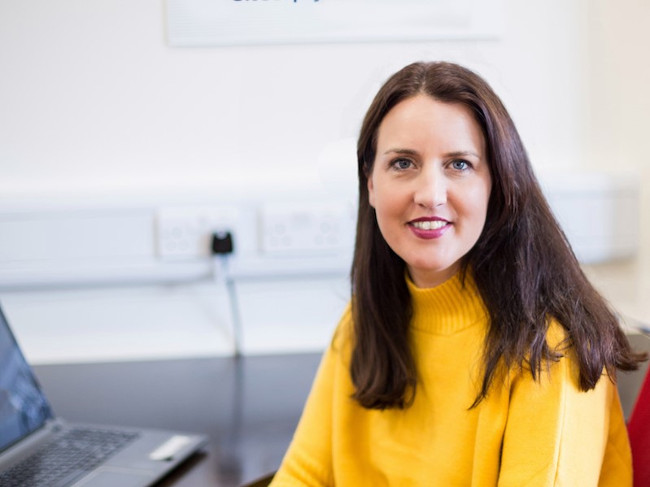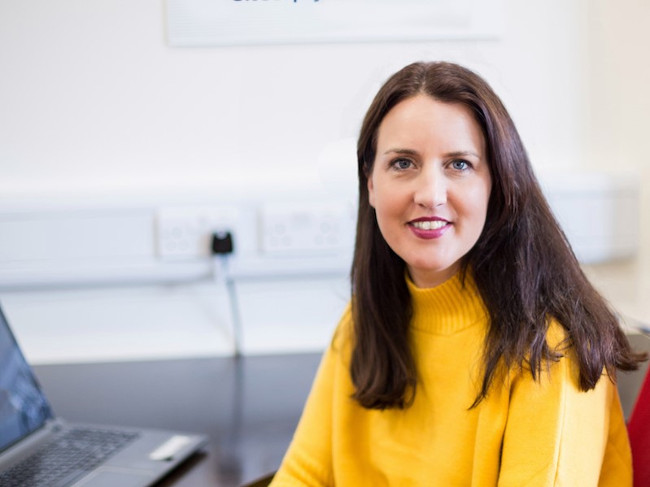 Fidelma McGuirk is founder and CEO of Mayo-based fintech start-up Payslip. The software-as-a-service platform empowers payroll professionals to streamline their global payroll processes. Prior to launching Payslip, the Wexford native previously founded Sprintax and was the CEO of Taxback.com.
John Goulding, Workvivo
John Goulding is the founder of Workvivo, which has designed an internal communications platform based on the way people are familiar with interacting outside of the workplace, and brought that into a business context. Co-founded by John Goulding and Joe Lennon in 2017, Workvivo recently raised €500,000 in a funding round led by Zoom founder Eric Yuan.
Talita Holzer, WaytoB
Talita Holzer co-founded WaytoB with Robbie Fryers when both were students at Trinity College Dublin. The start-up helps people with intellectual disibilities to become more independent. Holzer is a manufacturing engineer and an advocate for diversity and inclusion and is also behind two initiatives: #GoingFar, which supports immigrant women and non-binary people to advance their careers in Ireland, and StartAbility which inspires people with disabilities to pursue entrepreneurship.
Eric Mosley, Workhuman
Eric Mosley is the co-founder and CEO of HR software company Workhuman, which powers employee recognition awards across companies. Earlier this year the company, formerly known as Globoforce, forecast revenues of $700m, up from $500m in 2018. Mosely founded the company in 199 with Eddie Reynolds and clients include Biogen, Cisco, LinkedIn, Procter & Gamble, Symantec, JetBlue and KPMG, to name a few. The company employs 600 people, over half of whom are based in Dublin.
Claire McHugh, Axonista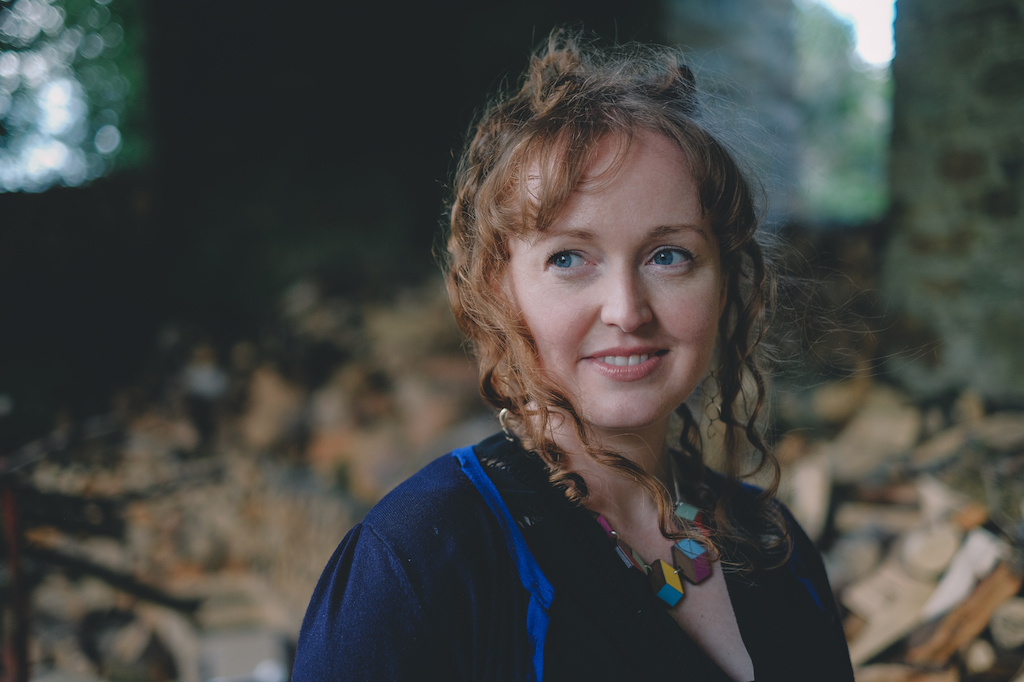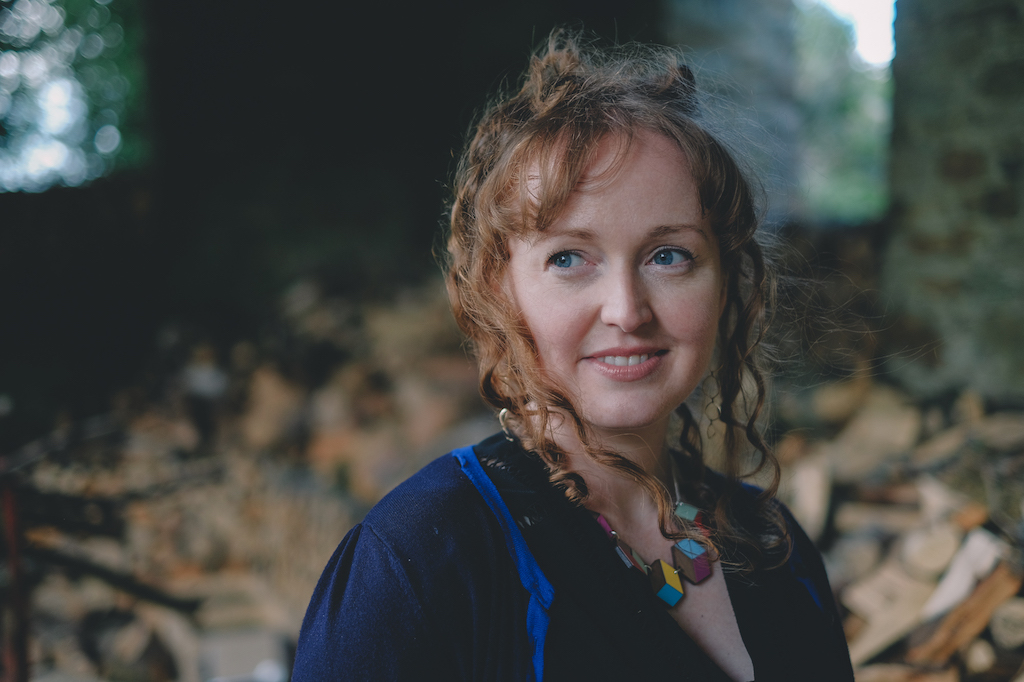 Claire McHugh – Claire McHugh is the CEO and founder of Axonista, which powers audience engagement for broadcasters through smart devices. She founded Axonista in 2010 with Daragh Ward and previously worked in sports TV with Setanta. In 2017 the company landed a €1.7m Horizon 2020 grant to help broadcasters to bring rich, interactive video apps to market faster. McHugh is a digital and future TV enthusiast and is a frequent speaker at global industry events about the future of television.
Fiona Edwards Murphy, ApisProtect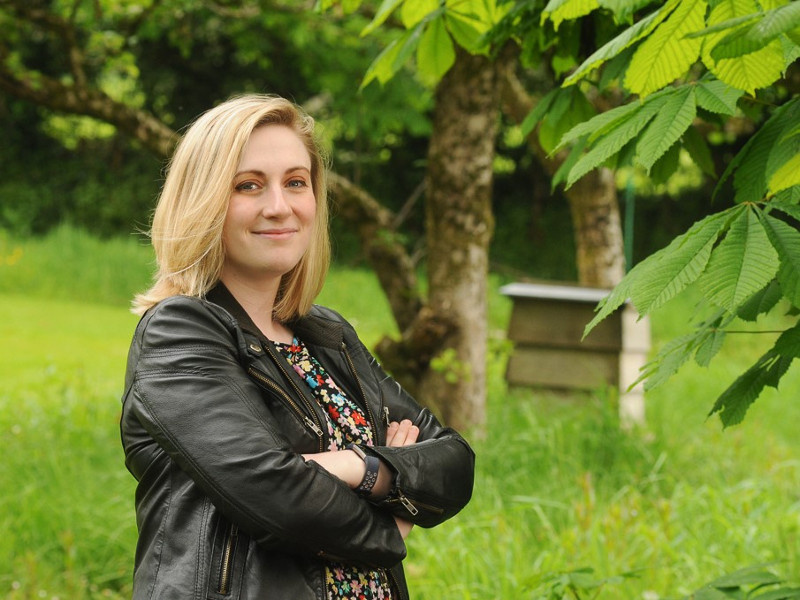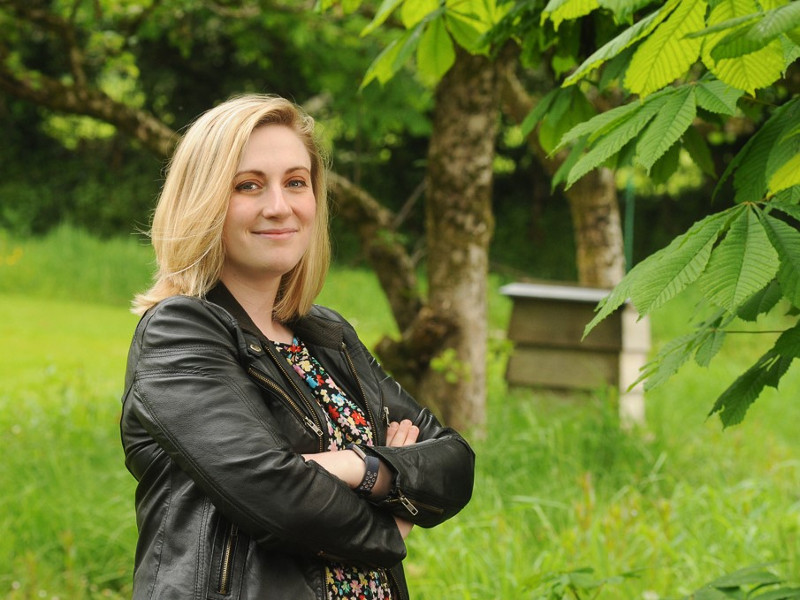 Fiona Edwards Murphy began her doctoral research at UCC into the application of sensors in honey bee hives. That research has spawned a business called ApisProtect that has developed early warning system so beekeepers can give at-risk hives immediate attention and improve bee health. The technology also gives beekeepers actionable insights and alerts to help prevent losses and increase colony productivity. The company last year announced 25 new jobs after raising an investment round led by international venture capital investors Finistere Ventures and Atlantic Bridge Capital along with Radicle Growth, the Yield Lab and Enterprise Ireland.
Andrea Reynolds, Swoop Funding
Andrea Reynolds – Andrea Reynolds is founder and CEO of Swoop Funding, a technology platform that matches SMEs with funding. With almost two decades of experience in corporate financing Reynolds launched Swoop in 2019 to help SMEs to scale-up. The youngest daughter of the late former Irish Taoiseach Albert Reynolds, after graduating from University College Dublin with an Economics degree, Reynolds joined KPMG where she qualified as a Chartered Accountant, working with large corporate businesses such as Ryanair and Aircraft Leasing. She later joined KPMG's management consultancy division in London. In 2004, she set up her own corporate finance consultancy, counting McLaren Applied Technologies – a division of McLaren F1 – among her clients.
Patricia Scanlon, Soapbox Labs
Patricia Scanlon, founder of Soapbox Labs, is both a businesswoman and technologist who has developed a speech recognition platform that uses artificial intelligence (AI) to help children aged four to 12 advance their reading skills in such a way that it could address childhood literacy all over the world. Founded by Scanlon in 2013, the company has raised $5.5m to date and was recently chosen for a $30m educational programme at the University of Florida backed by Facebook's Mark Zuckerberg to boost literacy among children.
Joseph Thompson, Aid:Tech
Joseph Thompson is the CEO and co-founder of Aid:Tech, a company that was started in 2014 and the first in the world to deliver international financial aid using blockchain technology. The platform enables aid, welfare, remittances and donations to be digitised and delivered in a digitised and transparent manner. The company raised €1m in funding last year from Enterprise Ireland and Singapore-based SGInnovate. Prior to starting Aid:Tech, Thompson held a number of senior positions at Bearing Point, Ericsson and The Litmus Group.
John O'Connor, Kollect on Demand
John O'Connor is CEO and co-founder of Waterford company Kollect on Demand, a company he co-founded along with CIO Robbie Skuse and COO John Hegarty after they came up with the idea for it at a Startup Weekend event in 2015. It has quickly established itself as an innovator and disruptor in the waste industry with 39 employees. It runs operations in Waterford, Cork, Dublin and Manchester from its home base at the Waterford Enterprise Centre and the business has revenues of €2.3m. The company is notable for its IPO that will take place this week (19 December) on the Nasdaq First North stock exchange in Stockholm.
Written by John Kennedy (john.kennedy3@boi.com)
Published: 17 December, 2019