Managing director of NUACOM, Igor Toma talks to ThinkBusiness about how his passion for coding from an age early in Moldova shaped his future in business in Ireland.
Coding is complicated. It's as simple as that. It's not for everyone and it requires intense focus.
But for Igor Toma, it was practically a match made in heaven. Having grown up in Moldova, Igor had no access to video games as a child and had to come up with innovative ways to fulfil his creative needs.
Despite developing his coding talent in school, it was at home were Igor's first experience of coding took place.
"It started at home when I got my hands on an old console computer and I just started playing around with it. I just stumbled across it out of boredom because there was not much else to do, and I immediately found it interesting.
"At school, I had a very good teacher who was always brilliant when it came to my passion for programming. He knew every kid who was interested in understanding how the computer actually worked, and he would stay back after school for an hour or two so we could use the computers and learn more. As time passed, I started developing my skills and began to build websites and making different personal pages."
"I wish I had someone who could guide me on how to use my money wisely"
Moving into his teenage years, Igor realised he could make money by undertaking programming tasks and building electronic boards for companies in his community but admits he has regrets from this time.
"I wasn't making huge money, but I was probably the only person at my age making my own money. I remember I had my own phone, which no one else in the school had.
"But looking back now, I wish I had someone who could guide me on how to use my money wisely. I didn't know what to do with it, but if I had like someone to teach me how to properly scale and invest, I think I could have done much more," he added.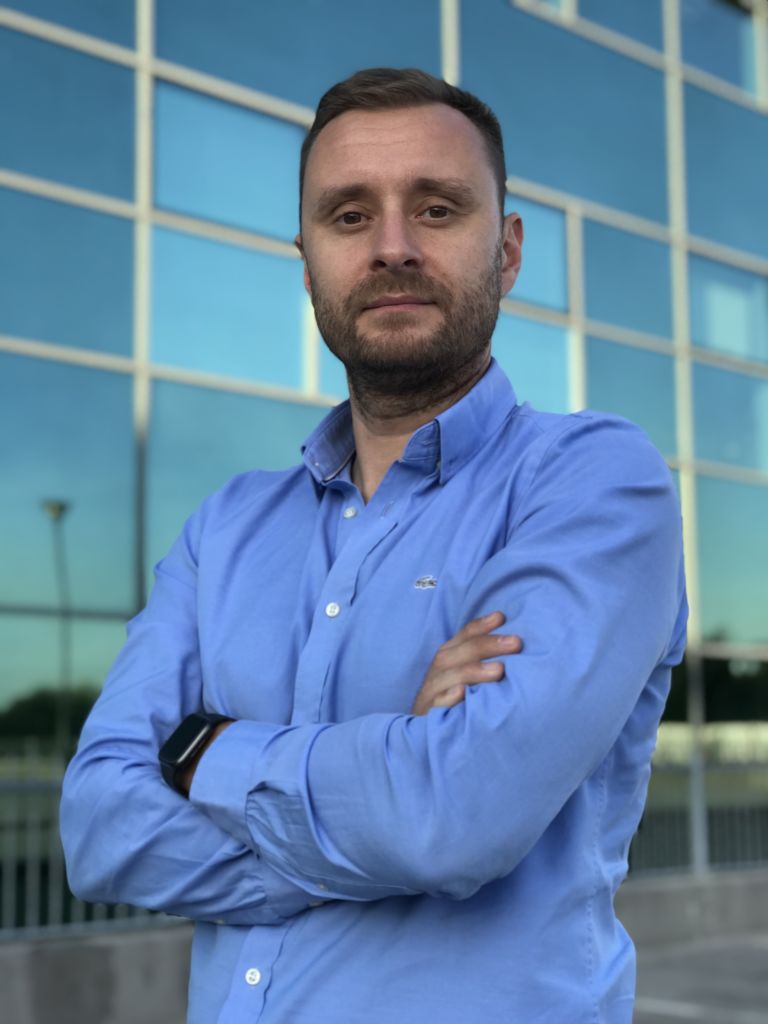 After getting a taste of working for himself on a freelance basis, Igor admits that he became "obsessed" with the idea of becoming an entrepreneur and running his own operation but wanted to wait for the "right idea" to come along.
After moving to Ireland, Igor met his two NUACOM co-founders in 2007 and was immediately convinced by the idea and that the business could be successful.
NUACOM helps companies expand their communications capabilities through virtual phone systems, eliminating the need for landlines or physical installations.
"We piloted the idea in 2009 with a fast-food database where they really needed a solution. Their system for taking orders was so dated and they were running off three or four different landlines and we knew we could offer that solution.
"Instead of answering several different phones to take orders, all their calls were placed in a queue running off one line. We also offered call recording from the very beginning, which was really important, especially if there was ever a mix up with others. It resolved so many problems for these businesses.
"We also introduced SMS marketing which was something they struggled with previously. We're based in Maynooth, and not before long, I reckon almost half of the businesses based on the main street in the town were using Nuacom. For €55 a month, these small businesses are getting a full system which has a lot of great features," he continued.
As COVID-19 swept across Ireland in March impacting almost every business sector, many businesses were forced to pivot in order to survive. However, NUACOM were a rare exception and experienced massive growth during this challenging period.
"Initially, we saw a little dip in usage from our existing clients," he said. "We sent an email to all of our clients advising them on what they can do, because they already have their customers along with the tools needed to work from home.
"There were basically two options for them. The first was if they preferred to use their office phone number, they just had to bring the phone home and connect it to their home internet connection. And the other was to advise and encourage clients to try something else and use our software differently."
"Over the last three months, companies have almost had a trial period with these tools, and they will know what works and what doesn't work"
Two years before COVID-19, NUACOM started developing its own coding application called Soft Phone, making them one of the few companies in Ireland to offer this to their clients, with many companies using third-party applications instead.
"About two years ago, we decided that we should really have our own application and have the full, comprehensive solution where we provide the software, which is 100 per cent compatible, that will provide the user with more information. This simplifies the experience and makes it easy for people to refer calls and to call others internally. We have big plans to add more features to this service."
Looking to the future, Igor believes that companies will continue using virtual communication tools once normal business life resumes.
"Over the last three months, companies have almost had a trial period with these tools, and they will know what works and what doesn't work, but I think they'll stick with them.
"The traditional forms are slowly dying, and we know that our field is going to continue growing with AI playing a big role in this space. Using technology to communicate is the future," he concluded.
By Stephen Larkin
Published: 18 June, 2020