Dublin firm Glimpse has developed an audience analysis platform that captures and surveys demographic, movement and crowd information at a large scale in the physical world.
Using advanced image processing, the Glimpse platform provides real-time actionable insights within the retail and media industries.
"Retailers across the globe are all facing the same issues, the rising tide of e-commerce is hurting real world 'bricks and mortar' businesses," explained Glimpse co-founder Shane O'Sullivan.
"We have spent years developing our offering so that the benefits are simple and clear for our target customers"
"While these sites offer a huge level of convenience and product choice to the consumer, they also allow access to vast libraries of customer data. The majority of physical retailers do not have access to the same data sets, which would allow them to target and sell to their customers more accurately."
According to O'Sullivan, retailers worldwide currently spend €3.6bn annually on shopper analytics, expecting to grow to €8.77bn worldwide by 2025 (Statistica 2018, Research and Markets 2019).
How Glimpse works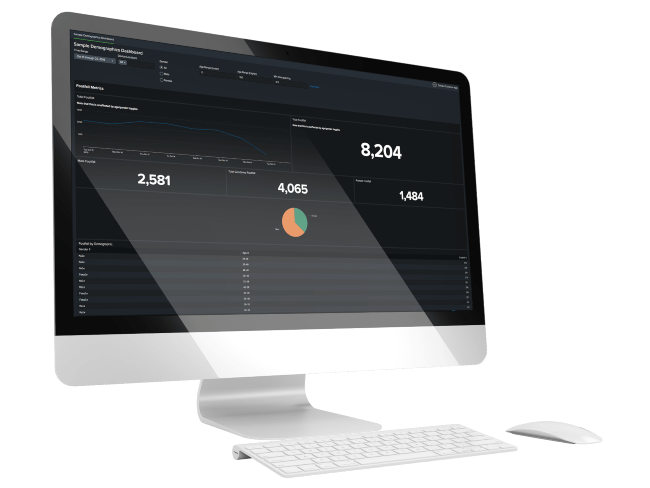 Glimpse is an audience analysis platform that turns real-world shoppers into online, actionable data. Glimpse is a software company that is enabled by hardware.
The Glimpse Platform analyses real-world information with internet of things (IoT) sensors using its proprietary object detection and machine learning algorithms to output audience meta-data, all in real-time.
The anonymous crowd information collected includes, age, gender, movement patterns, footfall, loyalty, behaviour and more.
"This gives physical retailers access the same level of shopper data as their online counterparts, enabling them to make data-driven decisions and drive revenues," O'Sullivan explained.
A perfect pivot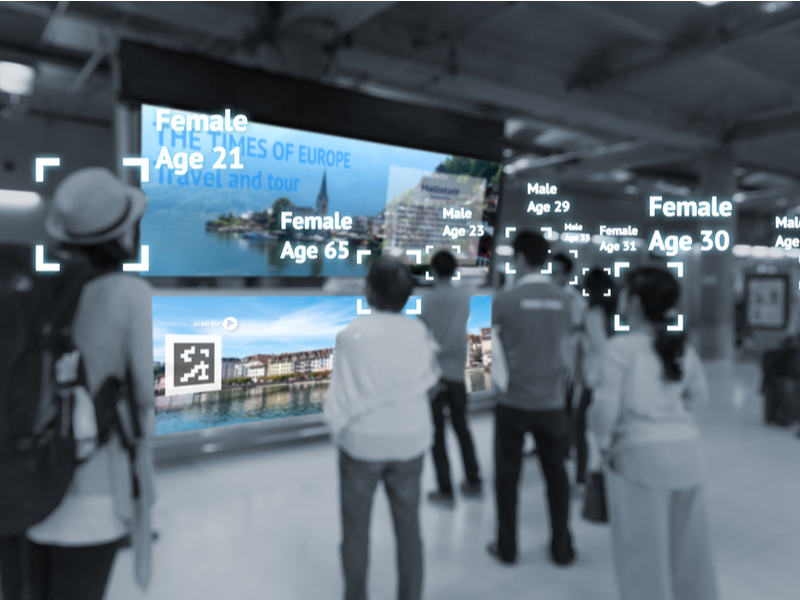 The company founders are Oran Mulvey and Shane O'Sullivan. Both attended school together before studying Computer Science and Marketing respectively in university.
After some time working for large corporates, both Shane and Oran decided to work for themselves.
"Glimpse was initially an adtech offering in digital out of home advertising before pivoting to solve the problem of responsible and reliable shopper data collection in retail," O'Sullivan said.
Powering up the start-up ecosystem
Glimpse has been part of the start-up ecosystem in Ireland since inception, taking part in the New Frontiers Accelerator, Enterprise Ireland HPSU Programme and winning the PwC Bolton Trust Innovation Award in 2019.
"These different mediums for start-up incubation and acceleration have been fundamental to the growth of Glimpse and the experience offered by them is invaluable," O'Sullivan said.
"These programmes have also allowed Glimpse to connect with other entrepreneurs, to learn from them and also share their own experiences."
Glimpse is currently on track to close an €800,000 seed investment round, funded by a lead angel syndicate and Enterprise Ireland. This funding will enable Glimpse to expand further in Ireland and the UK, and begin to explore further markets such as the US.
Know your market
"Understanding your exact market fit and ideal customer might sound like an easy task but can be a very difficult one for any start-up, including Glimpse," said O'Sullivan.
"We have spent years developing our offering so that the benefits are simple and clear for our target customers. Leading on from this point, it is important for entrepreneurs, both present and future to ensure they are solving a problem identified from players in the market they are targeting, not just identified by themselves."
O'Sullivan's advice to fellow start-ups is to be patient, be methodical, and research available supports.
"First of all, just know that even though your product or service might be best in the market, the sales and awareness is not going to happen overnight. Secondly, take advantage of the resources offered around you, as previously mentioned Glimpse availed of Enterprise Ireland's HPSU Programme, but there are several great accelerator, educational, and funding programmes offered in just Ireland alone."
From cloud to crowd
In terms of the technology involved, O'Sullivan said that the Glimpse offering is centred around large scale data processing and machine learning modelling.
"Both are hot topics in terms of the start-up marketing today, but still relatively new and constantly improving.
"Glimpse stays ahead of the curve by focusing on the accuracy and reliability of its models paired with enterprise level data processing. A reliable, responsible, and accurate solution is why our customers choose us."
Pictured at top: Glimpse founders Oran Mulvey and Shane O'Sullivan
Written by John Kennedy (john.kennedy3@boi.com)
Published: 17 June, 2020