Starting a business: Your business plan is fundamental to your business journey – effectively a north star for you, your colleagues and potentially investors and lenders to stay on track.
Your business plan should cover objectives, sales, strategies, marketing and financial forecasts, over a short to long-term period.
A business plan is a document that describes your business aims and objectives and outlines how you plan to achieve them. It explains your product or service, strategies, sales and marketing and finances.
"It is really important to try and get your passion down on paper and into the business plan so that it jumps from a front page from an early stage"
It is useful to remember that using a business plan can help you to hone your business idea, as well as set goals and track your progress.
What is a business plan?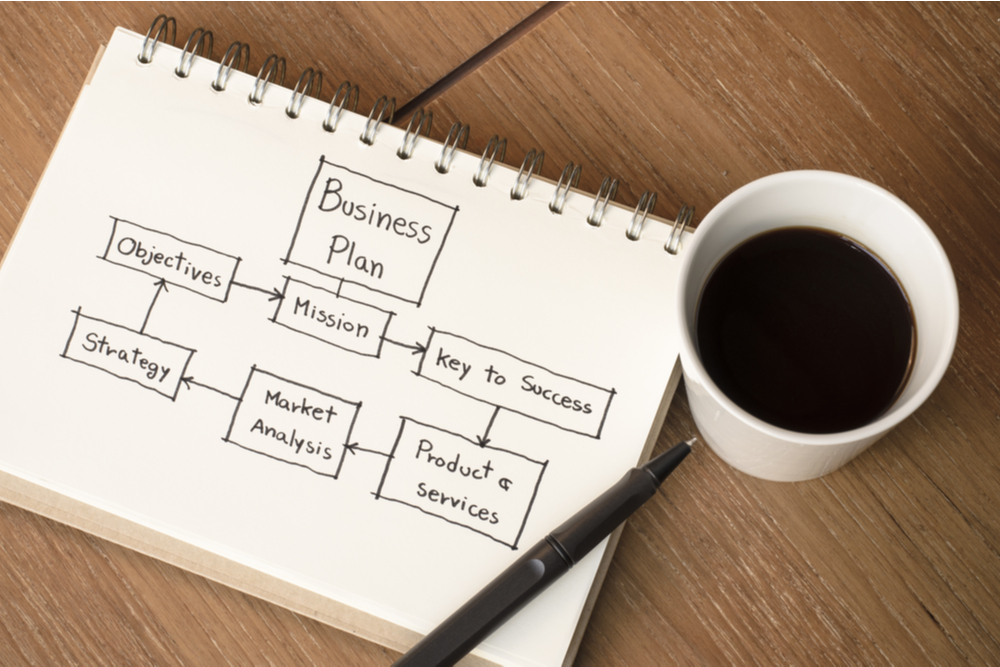 A good business plan should be time-specific and so clear that you and your colleagues/co-founders should reference it constantly. As such a business plan should be the Holy Grail that helps you to prioritise and make better business decisions.
It will also prove to be a valuable framework for investors, lenders and State bodies to understand your business and buy into the proposition.
Seasoned Irish entrepreneurs agree that a business plan needs to be both a key document to explain the business to would-be backers, but also the north star for the founding team to keep them on the same page (no pun intended).
"The plan should outline how you are going to make a profit and when you will see this profit," says Paul Connell, founder of Pure Telecom, a successful Irish broadband provider. "A good idea may sometimes not be a good business. Maybe sound out your idea with other people and listen to advice. What resources will you require, and how will you fund those requirements? Will you need start-up capital, and how much will you need?"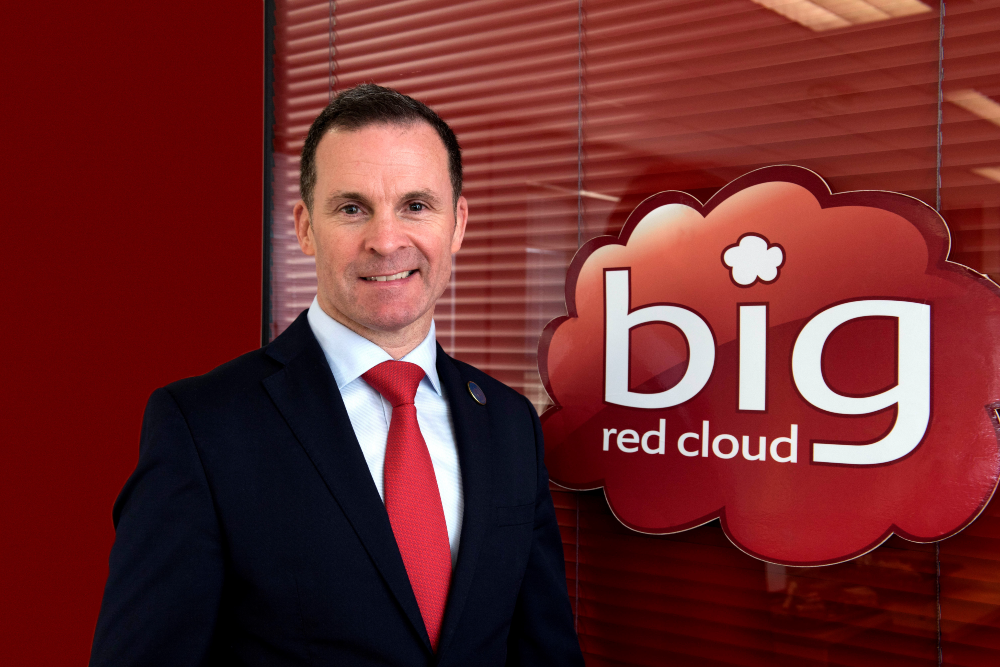 Marc O'Dwyer. Big Red Cloud
Marc O'Dwyer, CEO of Big Red Cloud, emphasised that the business plan needs to be comprehensive but also demonstrate the personality of the company.
"Your executive summary is key and should outline the vision behind the strategy. Obviously the business plan contains things like your SWOT (strengths, weaknesses, opportunities and threats) but unless a potential funder or customer can buy into the person with the idea and their vision, it's going to fall flat on its face from the get-go. It is really important to try and get your passion down on paper and into the business plan so that it jumps from a front page from an early stage. Because if they don't buy into that early, nine times out of 10 they won't go on to read the rest of the business plan. So get your passion down on paper."
Why you need a business plan
Many business ventures fall down because they don't have plans and procedures in place and often they find out too late that their business ideas don't work in practice.
Your business plan will help you to understand if you are heading in the right direction and that you achieve what you intend to achieve.
A business plan, therefore, is not a wish list of desired objectives but a time-tabled roadmap of your business journey.
It needs to be constantly updated and referenced.
Writing a business plan is one of the most fundamental steps of your start-up journey.
It should help you to:
Clearly set out your business idea
Define the target market/audience
Estimate costs, revenue, expenses, profit and cash flow
Set out realistic targets and rationalise how you are going to achieve these targets
Identify potential problems and roadblocks
Set out a time line of goals to stay on track
What needs to go into a business plan?
A good business plan should be clear and concise and communicate the following:
Describe what you intend to do simply and clearly
Explain the problem you are planning to solve for the customer
Demonstrate how well you articulate the "value proposition"
Identify the market segment you plan to operate in
Explain how you plan to get your product to market ("the route to market")
Elaborate on your business model
Show you have a good understanding of the competitive landscape
Structure and template for a business plan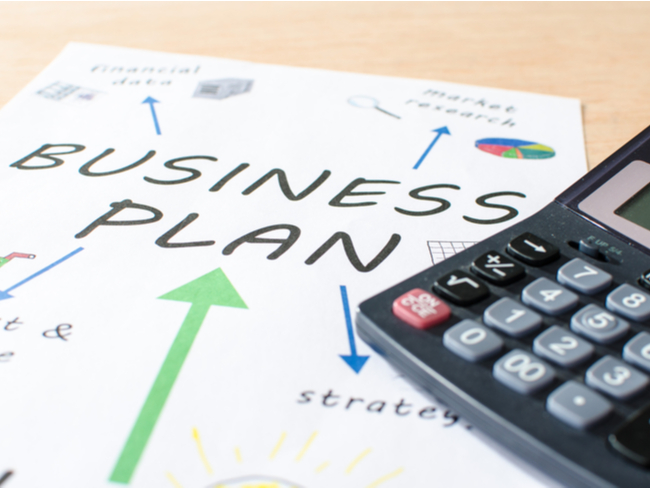 Now that you understand why you need a business plan and the important role it should play, here's how it should be structured:
Executive summary
Business description
Management
Vision and Strategy
Products and Services
Customers and Competitors
Marketing and Sales
Staff and Operations
Risks
Executive summary: As O'Dwyer explained, the summary should serve as a window into the business, summing up the business opportunity you are targeting and how you intend to capture that opportunity. Get your passion down on paper. It should demonstrate the risks, the competitive landscape and include a financial summary. While it goes at the start of the actual business plan, don't write the executive summary until you've written everything else.
Business description: The basics of your business such as the kind of business it is, what it does, the core idea, who owns it and the history of the business.
Management: Think of this as a mini-CV of you and your co-founders.
Vision and strategy: Outline where you see your business in a year, in five years and in 10 years and explain how you are going to execute this strategy. This should include a SWOT (strengths, weaknesses, opportunity) analysis as well as key performance indicators (KPIs) of what success will look like.
Products and services: Describe what it is you are selling, how it will be delivered/served/manufactured. Explain the product roadmap, what other products are in the pipeline.
Customers and competitors: Show you have an understanding of who you are selling to and why the opportunity matters. What does the ideal customer look like? What is the problem you are trying to solve for them. Also show a keen understanding of the competitive landscape, who else is targeting the market, why your product is better, etc.
Marketing and sales: Outline how you intend to reach your target market and how much it will cost to get their attention. Sales is at the heart of the business so outline your sales strategy and how you will get in front of the customer. If this requires marketing, outline the costs involved and your approach. Old-fashioned media advertising, Google ads or social media advertising.
Staff and operations: Outline essentially what it will take to achieve your goals in terms of people. Add up the existing expertise and experience of founders and current staff but also be clear about the kind of human resources that will be necessary as you embark on your journey.
Finance: Money is at the heart of a business plan and this is the part where you need to be open and honest about resources and goals. The plan should contain a detailed month-by-month forecast for the year ahead and summarise forecasts for the next three years out. With the help of your accountant calculate your break-even point and take into account costs of staff, manufacturing, stock, marketing and more. Also outline existing financial situation in terms of sales so far, cash reserves, investors on board and banking arrangements.
Risks: Realistically and honestly outline what can go wrong in your business and where you could fail. How dependent are you on the skills of staff and what happens if they leave, how dependent are you on technologies like the cloud, how volatile is the market and do you have a plan B?
Finally, before you show the business plan to potential investors, as Connell asserted, make sure you and your staff have read it thoroughly and are in agreement about its contents and buy into the strategy.
Your business plan should be your north star.
"It's your bible," says Marc O'Dwyer. "It's about your vision for the business from the start but also because life throws challenges your way, no business is going to be the same 12 or 18 months down the road. So, your business plan should be an ever-evolving document that moves with the business as the business moves with the times and be able to pivot at times like those we are in at present."
By John Kennedy (john.kennedy3@boi.com)
Published: 3 December 2020