The growing awareness campaigns around climate change are leading many consumers to turn away from brands with poor environmental credentials.
Going green is currently front of mind for businesses and consumers alike. According to a national survey conducted this month, seven in ten people in Ireland pointed to themselves when asked who has the greatest responsibility in helping to secure a sustainable future.
The growing awareness campaigns around climate change, along with Extinction Rebellion's protests this summer, are leading many consumers to turn away from brands with poor environmental credentials.
In this environment conscious market, it's important that fleet-based businesses are integrating sustainability into their agendas to keep their customers happy. It's also critical that they do so in the context of recent emissions legislation that could have a substantial impact on their fleets in the field.
In June of this year, the Government unveiled its new 'Climate Change Action Plan' with ambitious new targets to reduce CO2 emissions in the transport sector by 45-50 percent by 2030. In a drive to improve air quality in many areas of the country, legislation is to be passed enabling local councils to introduce low and zero-emission driving zones. With increasingly complex compliance challenges, how can businesses adapt and improve their environmental credentials?
Increasing fuel efficiency
Emissions from petrol or diesel fuel usage are likely to represent one of the biggest pollutants of any fleet business. While fuel consumption remains essential in this sector, it's possible to reduce fuel inefficiency using intelligent fleet management platforms that help reduce unnecessary engine idling and improve route planning.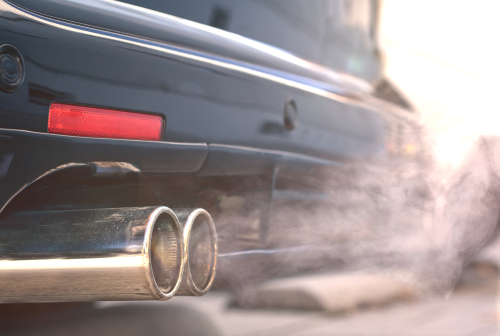 For example, First Mile, a UK recycling and waste management company, recently deployed Verizon Connect's Reveal fleet management platform in order to keep its eye on its environmental impact, focusing particularly on idling. As many vehicles in its fleet weigh up to 40 tonnes, idling leads to significant amounts of wasted fuel. In some instances, drivers would arrive at their destination and leave the vehicle's engine running while they loaded it with waste for processing. Since deployment, First Mile has seen idling amongst its drivers drop by 70 percent, reducing its fuel usage and environmental impact at the same time.
Smart routing
Smarter vehicle routing can lead to more effective scheduling for businesses in Ireland. An organisation's fleet manager will be able to easily assign jobs to the most appropriate drivers, creating spare capacity and meaning fleets might be able to complete the same number of jobs with fewer vehicles to bring down their carbon footprint. Alternatively, they can also expand their business capacity without having to invest in new vehicles and increase their fuel usage significantly.
Being better with maintenance
Vehicles that receive regular maintenance run more efficiently and use less fuel than those that don't. Whether it's worn spark plugs, bad brakes, slack belts or a faulty oxygen sensor, poorly maintained vehicles tend to use a lot more fuel. For example, if one spark plug fails, this will result in less engine power and weaker acceleration – which leads to an overconsumption of fuel. In addition, spark plugs in poor condition could also mean the vehicle will release more toxic emissions.
Ensuring your vehicle is serviced regularly helps avoid this. Fleet management tools can now send automatic alerts based on date, engine hours and mileage to members of the workforce, allowing them to see which vehicles need servicing and when repairs can be scheduled to reduce disruption to workflows. This means businesses in Ireland can keep their fleets as eco-friendly as possible by reducing fuel consumption and harmful emissions.
Going paperless
Reducing waste is vital to improving any business' green credentials and going paperless is an easy place to start. For the fleet industry, ensuring compliance means that there are often a large number of forms that need to be completed to undertake a job or operate a vehicle – but in many cases, it's possible to eschew traditional paper forms for electric versions. Using smart detection technology, it's even possible to determine whether drivers have physically inspected the vehicle and taken sufficient time to do so based on the complexity of the checks that need to be made. This information can then be synchronised almost instantly with a central database, automating the flow of information and helping save time and improve accuracy for fleet managers.
Businesses in Ireland need to act now to bolster their eco-credentials, an issue it is clear consumers are concerned about. There's no room for complacency, especially as there is a strong business case to do so, given customers are actively choosing more sustainable businesses. Reducing fuel usage and maintenance costs through the power of technology will not only improve your environmental credentials, but also help improve your bottom line.
By Derek Bryan, vice president EMEA, Verizon Connect
Published: 4 December, 2019