The Galway region is a hotbed of innovation and ingenuity. Barry Walsh looks at 10 Galway businesses focused on the future.
With a population of 258,058 Galway county is the third largest population in Ireland and the fifth largest on the island of Ireland.
With accelerator programme in medical and technology fields thanks to NUIG and GMIT, The Wild Atlantic way, the beating heart of arts and cultural events as well as the ever popular Galway Races, there's whether its arts, entertainment, nightlife, or a relaxing break in Connemara there's plenty that Galway has to offer. With this comes innovation and entrepreneurship.
Galway Technology Centre, which was forged in the wake of Digital's departure from Galway in 1994, and has put the county and city of Galway on the global map for the quality of innovation that has emerged from the centre. There are currently 41 tech companies that between them employ more than 340 people, locally and globally. The centre recently secured $4m in funding from the Irish Government's REDF (Regional Enterprise Development Fund) and is about to embark on a major expansion with the construction of the new AcademyWest facility to accelerate the scale-up of innovation enterprises in the west.
The region has its eyes fixed firmly on the future. Why Galway is an initiative from Galway Chamber, which will seek to bring 40 foreign direct investment companies to the area over the next five years, generating approximately 3,000 additional jobs.
Winner of the Irish Medtech Company of The Year Award 2020 Aerogen has played a key role in developing treatments for Covid-19 across the world. Founder, CEO and previous European Entrepreneur of The Year John Power developed the company in Galway. The company specialises in developing devices for aerosol drug delivery. Using these devices, patients can inhale medications for respiratory conditions through a mouthpiece or mask. The company is more than 20 years old, has more than 100 patents and recorded profits of upwards of €70m in 2019. It employs more than 300 people in Galway alone.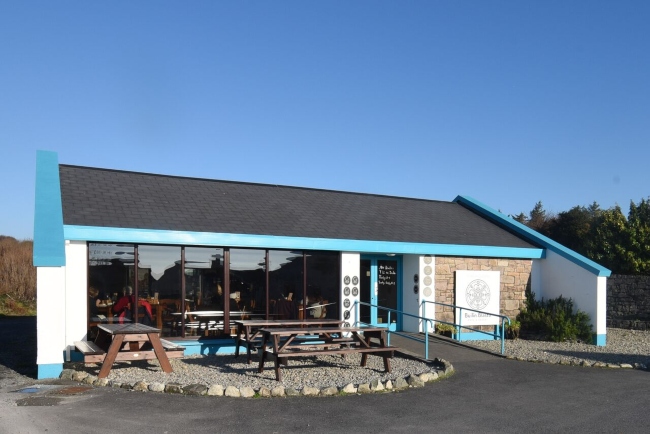 Based in Spiddal, Builin Blasta originally opened as a native Irish-speaking café. Founder Heather Flaherty realised that she needed additional sources of income. With an in-house kitchen in the café, Heather and her team went about creating homemade condiments that they could then sell to their customers and place in shops around Galway and in future around Ireland. Having developed their own smoked onion mayonnaise, homemade Ceasar Salad and honey mustard dressing, the brand then joined The SuperValu Food Academy and is now placed in several SuperValu stores around Ireland.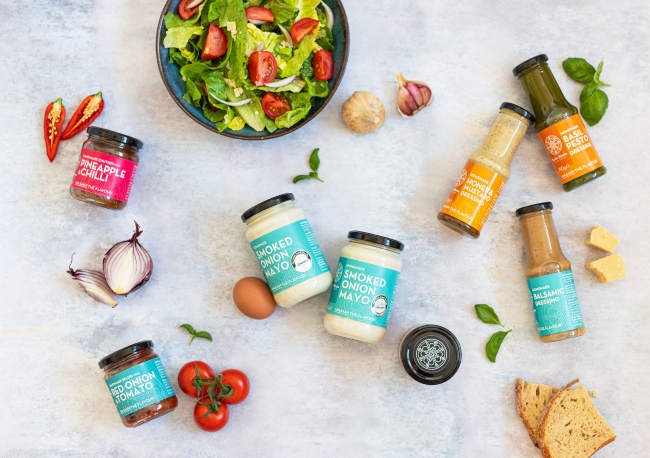 In 2021 the brand won a coveted Blas Na hÉireann Award for its smoked onion mayonnaise. Speaking to ThinkBusiness.ie Heather said: "We are expanding in 2022 with a new production kitchen for the growing retail range thanks to support from the Ùdaràs na Gaeltachta."
Founders Michael Dyer and Conor McCallion met in college but have been involved in the hospitality industry since they were teenagers. Conor had spent time in America where he saw the demand for pre-prepared meals especially focusing on the gym and weight loss markets. Having qualified from GMIT together, the pair set out to change the diets of Irish people across the nation with tasty, nutritious meals prepared daily and provide convenient home delivery. The company started with just 24 orders but has done 50,000 since then. "We produce thousands of meals a week now," McCallion said. During the pandemic Clean Cut Meals donated thousands of meals to frontline staff in medical facilities, following a gofundme appeal
Run by brothers Eugene and Ronan Greaney, and nestled into a bustling curio-packed restaurant on Galway's Middle St, The Dough Bros made its name on inventive and delicious pizzas that push the boundaries on what toppings traditionally go on a pizza. Opened in 2013 when one brother lost his job and the other just about to finish university, The Dough Bros started their pizza revolution with an Italian wood fired oven in a street food truck back in the summer. Since then their reputation for their restaurant and takeaway pizza has exploded in popularity not only in Galway, but word of their success spread through Ireland and Europe. In August 2021 it was named the best pizza takeaway in Europe by 50 Top Pizza, which publishes guides to the best pizzerias across the world, according to RTE.ie.
Founded by Daragh Jordan and Erik Jentetics in 2018, the business was started as a school project to modernise Irish businesses by helping them develop an online presence. The company has now grown to a team of 20 people with a portfolio of more than 100 clients. Grafton Digital opened its New York office in July 2021, and the team has already started work with new American clients within the education, transport, and hospitality sectors. Jordan recently told ThinkBusiness.ie: "The explosion of demand to go digital due to the Covid-19 pandemic, which has allowed us to grow quickly and now work with industry leaders across Ireland and the UK." Although Claregalway is still very much their headquarters, they have plans to grow the New York office and implement offices further afield in future.
Founded by husband-and-wife team Nigel and Magaly Murray, Gran Grans Foods produces a range of homemade condiments, jams, relishes and sauces. Having met in Venice Italy, and spent time in Magaly's native Peru, they opened Peru's first Irish pub before moving back to Ireland and settling in Galway in 2004. In 2014 the couple opened their Gran Grans Foods having created their own vegetable garden and commercial kitchen and selling into local retailers. Gran Grans Foods then took over the lease of the old post office on the main street Kilcolgan and converted it into an artisan shop Gran Grans Foods Pantry, where they stock Irish local food providers along with their own range of products. With all of their products being homemade, and having gluten-free, vegetarian and vegan options available, they also offer great Peruvian organic coffee, pastries and bakes delivered every morning by local bakers, plus diverse hamper options along with gifts options from the local Irish artists and ceramists.
A company born out of the pandemic, Marteye creates virtual marts where farmers can view and purchase livestock for their farms. Co-founders Mark McGann and Ciaran Feeney saw an issue when Ireland went into lockdown that the regular marts (such as cattle marts), couldn't take place in 2020, however farmers still needed to purchase livestock for their farms. The founders created the virtual platform to create a marketplace for those buying livestock to view them before they purchase them and then the auctions take place remotely. In their first six months they already have more than 50,000 active users and more than €150m in livestock has been sold through MartEye in four countries. In May of 2021, the team expanded into forestry by setting up Forest Bidder, with a similar mission to assist people buying and selling in the forestry sector.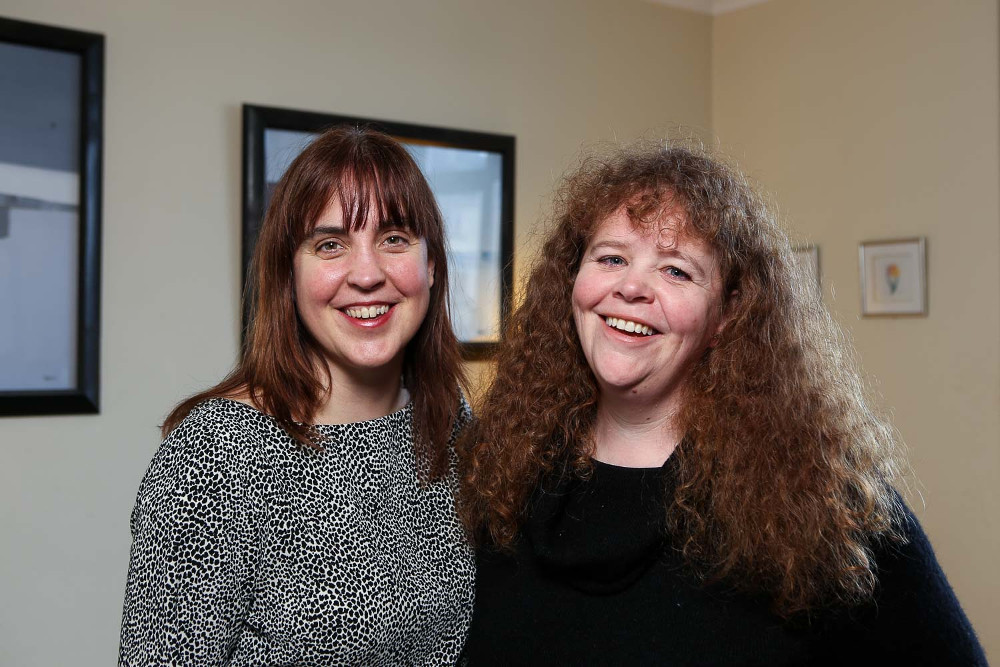 Founded by Jill Holtz and Michelle Davitt the creators of leading online parenting publication MyKidsTime.com, which connects with over 6m parents every month, ParentsandBrands can transform the commercial fortunes of brands by delivering actionable insights from informed and articulate parents.
The company offers a unique hybrid service which links qualitative insights to digital marketing and connects brands with parents – for the benefit of both. Parents are the gatekeepers to family life, controlling all family purchasing. But they are also consumers themselves and their considered approach and purchasing influence extends to what their children, their own parents, their extended family, friends and network buy.
As experts in mining actionable insights to create results-driven communications, ParentsandBrands can help any brand or business around the globe to better understand, increase connection to and activate parents to ultimately drive sales.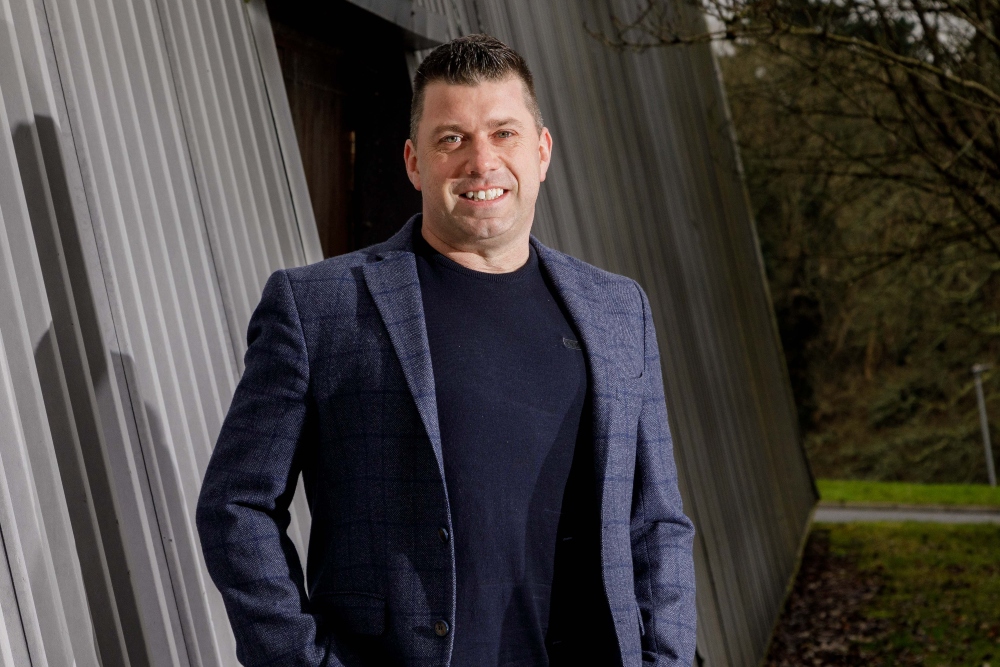 Orreco co-founder Dr Brian Moore
Fitness and health technologies have become one of the most growing areas in the sports sector. One of the companies at the forefront of this is Orreco. Co-founded by Dr Brian Moore and Dr Andrew Hodgson, both of whom have a wealth of knowledge in the sports science and hematology areas, the two founders set out to improves professional athletes fitness. Orreco has developed an acclaimed range of products powered by biomarkers and artificial intelligence (AI), which helps all athletes maximise training, reduce the threat of injury and become the very best in their particular discipline.By keeping athletes in their peak performance zone, Orreco aims to reduce injury and illness risk for elite athletes and extend playing careers. Orreco scientists have been analysing athlete data for over 18 years in 16 different sports for over 2,000 elite athletes. Based in NUIG Business innovation centre, the company has expanded to LA and London, the company has worked with a range of professional sports stars in various disciplines such as Harlequins RFC, Chelsea Women FC and individuals in the NBA particularly one the Dallas Mavericks and Atlanta Hawks.
Based in Salthill in Galway but with offices in Tampa, Florida, the cloud-based email and web protection company has seen recruitment surge almost 45pc since September 2020. "As a result of increased demand globally for our solutions, we have invested heavily and embarked on a recruitment campaign to double our workforce in a programme that will allow that growth to continue," Ronan Kavanagh, CEO of TitanHQ told ThinkBusiness.ie. The company is trusted by more than 12,000 businesses including 2,500 MSPs across 150 countries, protecting companies including T-Mobile, Virgin, O2, ViaSat, Pepsi, and Datto.