The future of work is becoming clear. Karen O'Reilly is the founder of Employmum, an agency that specialises in finding flexible work solutions for women and mothers returning to the workplace.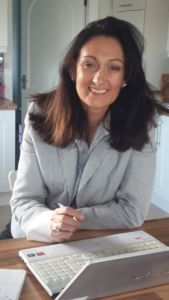 How it all began
I lived in France for twelve years and ran the largest English speaking property agency in the South of France between 2002 and 2008. When the property market collapsed in 2008, we diversified into English speaking property tours and ran The French Tour Co., eventually specialising in wine tours in the Languedoc Roussillon. We became the biggest English speaking tour company in the area.
In 2013 and with two children aged six and eight, we moved back to Clonakilty. Our main catalyst was that we wanted our children to grow up in Ireland and be Irish, a decision we have not regretted for a moment. We love the community in Clonakilty, and the schools are second to none. Our children are very happy, growing up in a very nurturing environment.
On return, I wanted to find flexible work that would fit around my family life. My husband works for the oil and gas industry and is away a lot, and I wanted to be there for my children who were transitioning from a French lifestyle to the Irish scene.
I found that there was no agency out there to find flexible work. That was the Eureka moment, and Employmum was born. I took part the EXXCEL programme in the Rubicon Centre in CIT – an entrepreneurial programme for women with a background in STEM (I am a qualified accountant) and this focused me to set up the business. We have now been in business for two years.
Growing
The biggest challenge for me was trying to find the time to do everything as a 'solopreneur' – the marketing, PR, accounting, networking, meeting clients, website building, social media, building the brand, etc. – as well as running the actual flexible recruitment agency. It has been a juggling act.
I was delighted to bring on board Helen Walshe last year who is a fantastic recruitment consultant and change manager, and so she manages most of the day to day stuff while I now concentrate on growing the business and the brand.
Our team will grow this year as well – we also have a fantastic panel of coaches who support Employmum, they are based all over Ireland and we can refer to these coaches when we feel candidates need a career or life coach.
"Employers are coming around to the idea that if they offer some degree of flexibility, they can obtain the best talent and also retain these people."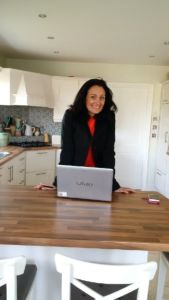 I am driven by …
I started Employmum because I saw the need for a flexible recruitment agency, but it has grown to so much more since then. After speaking to so many women returning to work or wanting to pivot in their careers and obtain more flexibility, we discovered that confidence was a huge issue for many women going back into the workforce.
With Gillian McGrath of 'Change Grow Succeed', we offer free back to work workshops. We focus on the practical tools to get women back into the workforce. To date, we have facilitated workshops on confidence, networking, interview techniques and CV help. Our next workshop is on in the Bank of Ireland workbench in Cork on February 28 with Louise Bunyan of SmartFox. We will focus on getting your Linkedin profile to stand out from the crowd.
We are very excited to be launching our 'returnships' with Depuy Synthes at our official launch. These work like internships for women returning to the workforce and we will focus on women in STEM.
I am driven by a desire to help people find flexible work and work/life integration so that we can level the playing field and women do not have to give up their careers due to the unavailability of flexible work.
Work is changing
The future of work is without a doubt flexible work, and we are delighted to be at the forefront of this in Ireland. We have such a high calibre of candidates registering with us. Employers are coming around to the idea that if they offer some degree of flexibility, they can obtain the best talent and also retain these people.
In the age of technology, flexible work is a feasible option in most types of roles – flexible work can mean part-time/remote work/flexi hours/compressed hours/annualised hours/job share and ROWE.
We recruit for all these types of positions. We recently advertised for a part-time legal secretary, and within 48 hours, we had 128 candidates – we were able to choose from the crème de la crème, and our client chose an excellent candidate. By offering a degree of flexibility, employers are widening their net and getting access to the best in the war for talent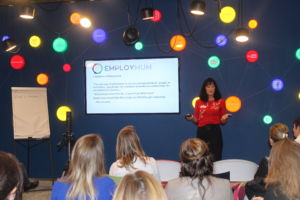 I admire
I have huge admiration for the Cork women behind iWish (inspiring women in STEM). They put so much of their time and energy into encouraging women into STEM industries. They are Caroline O'Driscoll, Gillian Keating and Ruth Buckley.
It's time to level the playing field. As a Mum with a daughter, I think this is a vital initiative
The future
I have been fortunate to have been chosen for the 'Going for Growth' programme sponsored by Enterprise Ireland and KPMG, and that is the plan for Employmum this year – to go for growth. After two years of building our brand, we are ready to take on the world.