As Covid-19 ushers in rapid societal changes and a 'new normal' descends, what is the behavioural and economic impact?
Due to Covid-19, we are living through the largest social experiment ever, which serves as one of the most insightful times in history. What will happen to crime? What business will thrive or wilt away? How will consumers behave afterwards? Will we have less needs or more needs?
Every community's needs are incredibly different but are seeing some trends cut through the noise, especially how certain brand's creativity, ingenuity, and ability to pivot at scale can be beneficial for both the consumer and the bottom line.
"We're working closely with brands to prepare for the recovery when it eventually comes"
Over the coming weeks and months as the economic and behavioural impact of Covid-19 makes itself known in a "new normal" of continual, rapid change , IPG Mediabrands Ireland, part of one of the world's leading communications companies, has said it will be reporting and interpreting weekly and monthly data affecting brands and society both in Ireland and internationally.
With its agencies INITIATIVE and UM (Universal McCann), IPG Mediabrands operates in more than 100 countries worldwide including the Republic, using industry leading data and analytics to power an innovative approach to planning, investment and custom content creation.
IPG Mediabrands Ireland is headed by managing director Eamon Fitzpatrick and its Insights team is one of the most respected in the business.
He said: "At a time of such turbulence, we're helping brand owners to navigate these very challenging times. By offering our expertise and insights, we're assisting them making business decisions that support and engage their communities during a period when our culture is experiencing fast paced change.
"And though it lies ahead of us, we're working closely with brands to prepare for the recovery when it eventually comes."
Consumer mentality
Fitzpatrick's colleague Gary Colton, Insights manager with IPG Mediabrands, points out that once the dust settles, quarantines lift and consumer confidence begins to rise once again, the consumer mentality will no doubt be changed quite dramatically.
"It is becoming clearer each day that e-commerce, and food and grocery delivery will make remarkable leaps forward, among all demographics.
"Consumers will continue about their daily routine, but with online shopping now permanently embedded in their buying behaviour as 26pc of Millennial consumers, 24pc of Gen X consumers and 3pc of Baby Boomers surveyed by GWI have actively increased their online buying behaviour.
"One of the key insights at the beginning of this week is that consumers in countries most affected by the Coronavirus are more likely to delay their purchases until the outbreak is over in their country, while consumers in countries not as affected as of yet are less likely to postpone their purchases but are also more unsure of how long they will delay the purchase for."
E-commerce movers and shakers
IPG reports that healthcare sites are seeing a 27pc increase in site traffic as people look to protect themselves and their families above all else, but other retail categories are feeling the effects of this sudden shift in consumer behaviour.
Sports equipment saw a 28pc decrease of traffic in the U.K., online grocery shopping rose 20pc in a week and the 35pc rise in 'adult luxury items' hints at a whole new baby boom on the horizon.
Footwear sites saw a 11pc drop as outdoor activities, group sports and public fitness classes are crossed off the schedule. Tech retailers, on the other hand, are facing a 13pc rise in demand, as more and more people opt to work from home, and retailers across Ireland run out of screens and monitors.
"We don't have sufficient data on the Irish market as of yet, but revenue in the UK online food delivery segment rises 11.5pc in the year to date versus the comparable period last year," said Colton.
According to Statista, in 2020 there is 22.5m users, representing an increase of 9.8pc on the same period in 2019. GWI is reporting that Millennials in particular are using online stores and ordering takeout food at about nearly twice the rate of any other cohort.
Irish food industry fights back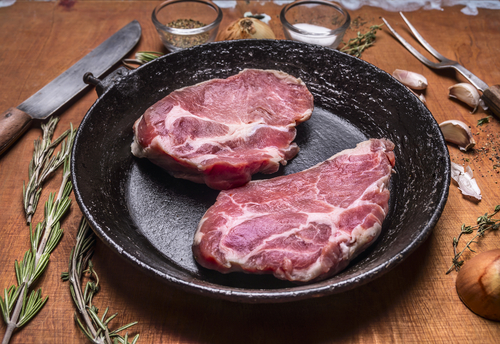 The Coronavirus outbreak has left restaurants and cafés across Ireland reeling, as social distancing guidelines have forced many to close their doors. But these trying times have pushed Irish businesses to be agile, to pivot, and ultimately serve their customers however possible.
Just Eat has said it will offer their customers a contact-free food delivery service amid the current Coronavirus outbreak they are also helping restaurants sign up to their platform for free and are launching a €1m fund to support the food industry.
BuJo, a burger joint in Sandymount spent the past week reinventing how it does business on the fly, having closed up shop on Sunday. By Tuesday, the team had created a digital drive-thru, using WhatsApp to take orders.
Pickle on Camden St, Dublin has shared a recipe for Murg Tariwala, its "home-style North Indian chicken curry" flavoured with coriander on their Instagram account.
Also, in the capital city, Mamó started The Hatch, a takeaway and collection service. Serving up a version of their lunch menu will be on offer from 12:30pm, while dinner orders can be placed from 5pm over the phone.
The YouTube fitness revolution
According to Colton, interest in YouTube fitness videos has soared as consumers navigate new world conditions. He cited a massive upswing in interest for fitness videos with Spain and France reaching higher levels than at any time in the last five years and expected to sustain over the coming weeks. UK and German markets are soon to surpass January 2019 and 2020's fitness peak.
Colton also pointed out that China's stores are opening again. "After cases of Coronavirus begin to fall in China, Apple has re-opened all 42 stores in the original outbreak region as Greater China was naturally the first to quell the rise in new cases.
"Primark also re-opened its factories in China amid the return to normality in the region. This dim, but undeniably present, light at the end of the tunnel means preventative measures taken by retailers are maximizing disruption in the short term in order to bring sales back to the store in the long term."
He added that streaming demand has now reached fever-pitch. "YouTube is following in the footsteps of Netflix and will throttle streaming bit rates across Europe to relieve Internet traffic pressures. Video streaming now makes up a substantial proportion of bandwidth requests. As a result, YouTube and Netflix have been in discussions with European regulators to try and resolve this concern before it becomes a reality.
No doubt driven by enormous demand for cloud by workforces now working remotely, shares of technology companies such as Microsoft and Nvidia, were up more than 4pc each yesterday, in pre-market trading. The five "FAANG" stocks — Facebook, Apple, Amazon, Netflix and Google-parent Alphabet— all rose as well.
Don't worry, be appy
The current crisis is also contributing to a surge in app usage on smart devices.
A recent App Annie study found that mobile application usage around the world surged last month amid the global coronavirus pandemic. Last Thursday, App Annie said that an average user in South Korea spent three-point-nine hours a day accessing mobile apps in February, up seven percent from a year earlier.
South Koreans spent the second-longest amount of time on apps after the Chinese, who spent five hours daily on apps, up 30 percent from 2019. The Japanese ranked third, spending three-point-five hours, followed by Italians at two-point-seven hours. Globally, the number of game app downloads jumped 35pc on-year, while social media, video streaming and home delivery apps also saw increased use.
Remote working revolution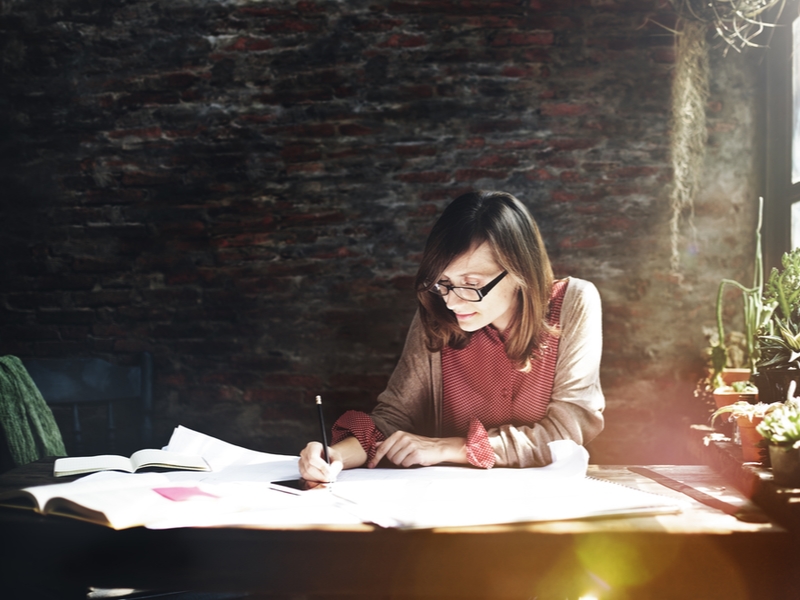 But crucially the big winner has been remote working.
"Cisco Webex recently reported 6.7bn meeting minutes so far in March and is hosting more than 4m meetings a day globally, not including one-on-one calls," said Colton.
"This represents a significant growth compared to 6bn meeting minutes per month announced in Jan. Similarly, on 13 March, Microsoft reported that its Teams collaboration platform has seen a 500pc increase in meetings, calls, and conferences. Teams also saw a 200pc increase in usage on mobile devices in China, since 31 January.
"The outbreak of Covid-19 isn't the first time that the video conferencing industry has seen a similar spike in demand. Events such as 9/11 and the SARS outbreak essentially prompted businesses to use video meetings in lieu of travel. However, those past surges failed to leave a lasting impression on the industry mainly due to the high costs and clunky technology.
"In their latest estimate, Frost & Sullivan research reveals that only 6pc of all meeting rooms globally are video conferencing enabled. The scale of the disruptions caused by COVID-19, however, is truly unprecedented and is expected to fundamentally change user behaviour towards remote work and a more streamline online education system."
Written by John Kennedy (john.kennedy3@boi.com)
Published: 26 March, 2020