Turbulence in careers caused by Covid-19 is set to continue in 2021 but many workers are taking action to improve their lot, says Self Makers' founder Conor Lynch.
2020 is a year most people would like to forget for obvious reasons, especially because of the impact Covid-19 had on the economic landscape and in turn their lives. And 2021 most likely won't be any different or less challenging. For some it has been an opportunity to shine in a crisis, but the broader truth is that a lot of good businesses in certain sectors, for no fault on their part, were decimated.
The human fall-out is just as harsh on owners as it is on their valued employees. For a lot of people 2020 was a turbulent point in their careers, leading to unexpected new trajectories, setbacks, diversions and chapters. For Self Makers founder Conor Lunch it boils down to a single phrase: career shock.
"The career landscape I see is one where you definitely need to be more autonomous, whether in employment or self-employment. I recommend everyone takes a long-term perspective and plan several moves in advance"
Measures taken to contain the spread of Covid-19 resulted in a sudden career shock for many with rising levels of unemployment, temporary layoffs and, unfortunately, many businesses closing altogether. For many, career plans and goals hit a serious roadblock. People have been forced to adapt to unforeseen circumstances and make new plans to advance their careers and secure their long-term future.
The road yet to be taken
New data from Self Makers, a business founded by Lynch after he sold his previous business Connector to Granite Digital for an undisclosed sum, reveals that turbulence will continue to be a feature of career journeys in 2021 for those in employment, job seekers, the self-employed, and founders of new businesses.
As the economic fallout of Covid-19 continues, 2021 looks set to be a time of change in the face of challenge, with 7 in 10 anticipating a new career move and over a third (36pc) planning to start a new venture.
"People are on the move in their careers, some by choice, but many by necessity, and a consequence we can see that people are choosing to take greater control of their career."
The entrepreneurial spirit of the Irish may be given a lift by the Covid crisis with Self Makers' research illustrating how 36pc of people surveyed are planning to establish a business while a fifth (22pc) are planning a side hustle in addition to their existing full-time job, a popular first step in to going solo full-time.
But an unforeseen and possibly beneficial result of remote working is the amount of time saved on commutes and this is encouraging 56pc of those surveyed to spend money and time on improving their career prospects in the coming year.
Making self: A conversation with Conor Lynch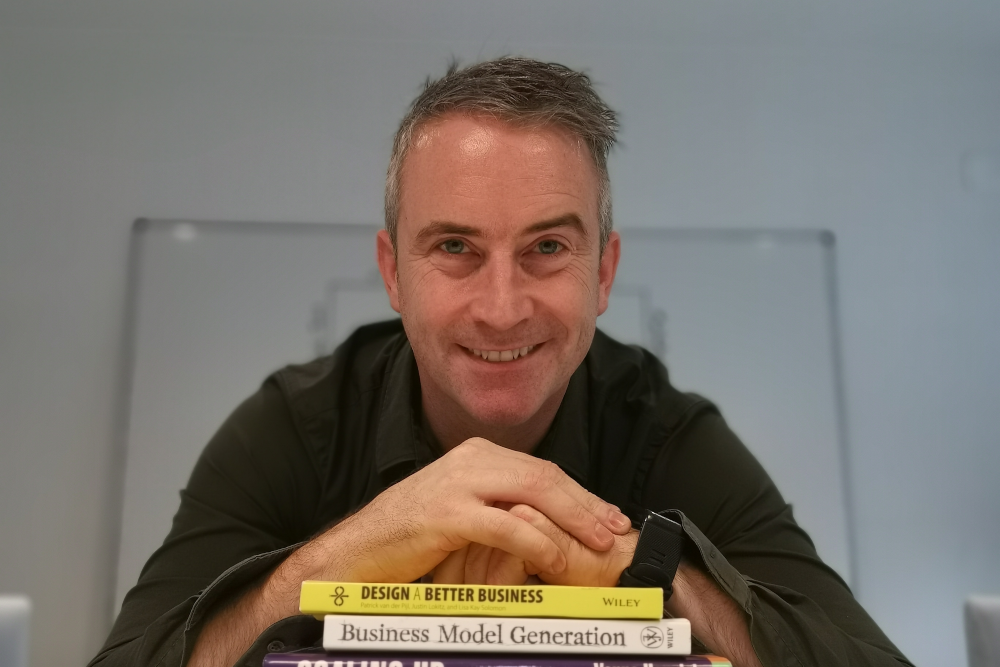 2020 saw change forced on people, either way they are invigorated or forced into starting again. What landscape are they entering into and what skillsets will most likely prosper?
The career landscape I see is one where you definitely need to be more autonomous, whether in employment or self-employment. I recommend everyone takes a long-term perspective and plan several moves in advance. So even if you have a job now, is there a side hustle you could start to build up to new skills for the future?
Right now, if you have time, work on your skills and keep building your network online, on platforms like LinkedIn.
What advice do you have for people who feel they have been overtaken by events, are unsure if they have skills employers are seeking, or need to believe in themselves as Covid was not their fault?
I really feel for these people. Confidence has a huge role to play in careers. It is slow to build and easy to lose. If you are low on confidence, it is critical to do what is very hard – get talking to relevant people and give yourself new ideas, energy, and a new focus.
I've always believed that you design your long-term career path based on what the market wants overlapping with what you can offer. For me, it was self-acquired digital skills, starting 20 years ago in personal projects and these skills are still in demand today.
It has never been easier to acquire new skills on your own, so stop at nothing to upskill, be it self-learning or volunteering if no one will hire you just yet. If you have other good skills, maybe a skill swap is a good approach for you to get 1:1 coaching.
Recently at Self Makers, I took on two disheartened unemployed business graduates from the UK on short internships via an Erasmus programme. However, within eight weeks both had accepted job offers back in the UK because the practical work experience gave them and the employer confidence they could do the job.
Top tip – Conduct your own personal skills audit and make a study plan for 2021. Start today. No excuses.
It is interesting that so many people (36pc) may start a new business. Is this the right move or potentially folly in the present landscape?
Of the 36pc who plan a new business, 22pc of these people are considering a side hustle, which. is a great idea. In our research, we've found many successful people build up to starting their own business by first having a side hustle. This validates the business idea part-time and proves it can provide a salary before making the leap full-time. De-risk a new business idea, especially nowadays with the world on lockdown.
I've always believed there is over-confidence when it comes to setting up a new business. Many people have a money-making idea but do not realise what they do not know. To help reduce failure rates, at Self Makers we have our 20 key success drivers, so you know what you need to know.
Top tip – rate your potential as a 'self maker' at app.selfmakers.com
At Self Makers, our mission is to help people be their own business. To build assets and revenue each year as they migrate between jobs, projects and businesses.
With careers, it is easy to get lost so we created the Career Navigator map to help you make your plan. To experience the Self Makers Career Navigator, and experience some of our virtual events, visit SelfMakers.com and join our free community to meet other go-getters, entrepreneurs, and career coaches.