As part of our series on how to 'buy Irish' online for Christmas 2022, here are 20 Irish health businesses to check out for festive gift ideas.
In this series we will be looking at Irish food, drinks, fashion, beauty, sports, toys and health that can be bought online as well as offline for Christmas 2021.
With an estimated 70pc of online shopping purchases made overseas, it is vital we support Irish SMEs.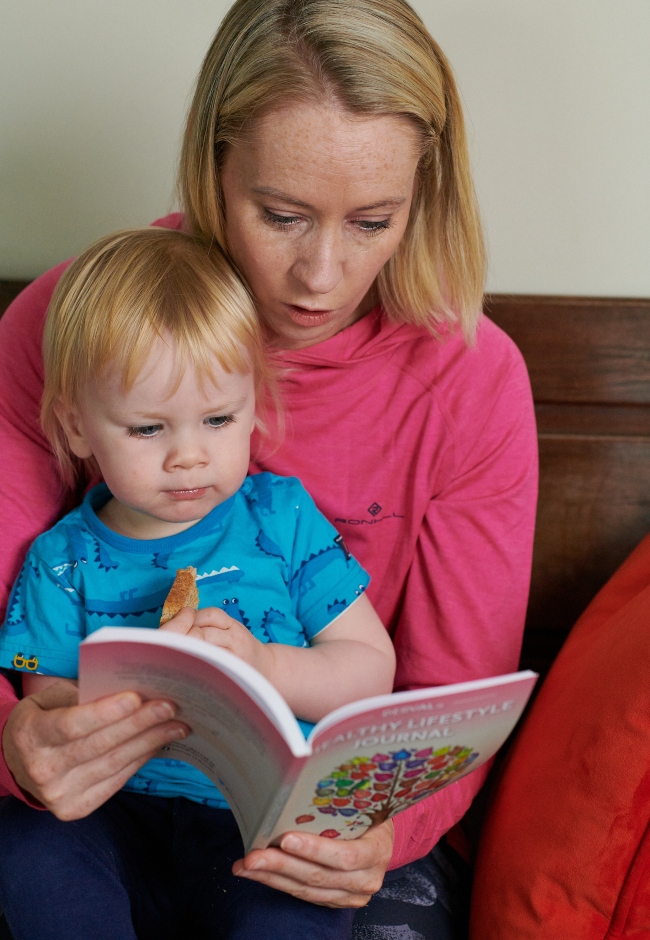 Former sprint hurdles athlete and Olympian Derval O'Rourke is the founder of the Derval.ie healthy lifestyle platform for practical advice about food, fitness and wellness. The platform also features a store that sells everything from fitness equipment such as yoga mats to active wear, vitamins and homeware.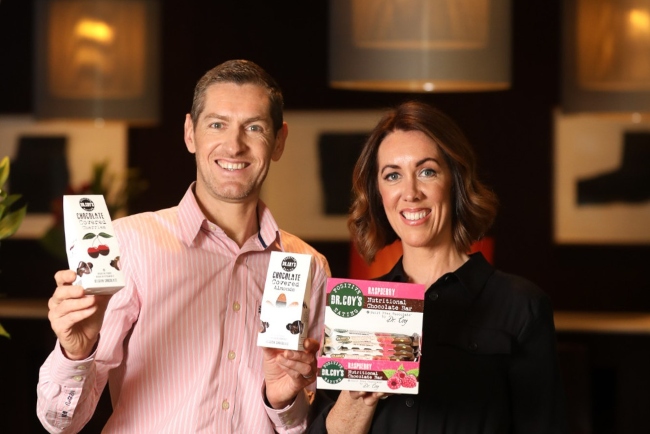 Founded by brother and sister Alison Stroh and Aaron O'Donoghue, the siblings saw a gap for a truly healthy snack. Alison's research showed that snacking is where we slip up in trying for better nutrition.
In 2012 Alison approached Dr Johannes Coy, an award-winning German oncologist, to propose offering chocolate with certified health benefits to the market. After Aaron, a national cycling champion, temporarily ended up in a wheelchair following a cycling accident, Alison recruited him to assist in building the business.
Now with a range of product lines the company is using rare low glycemic sugars in the reinvented chocolate. As they say on their website: "For the first time chocolate could give you sustained energy without the sugar spike."
The company has been supported on its journey by Enterprise Ireland and participated on the New Frontiers programme, the SuperValu Food Academy programme and the Foodworks programme.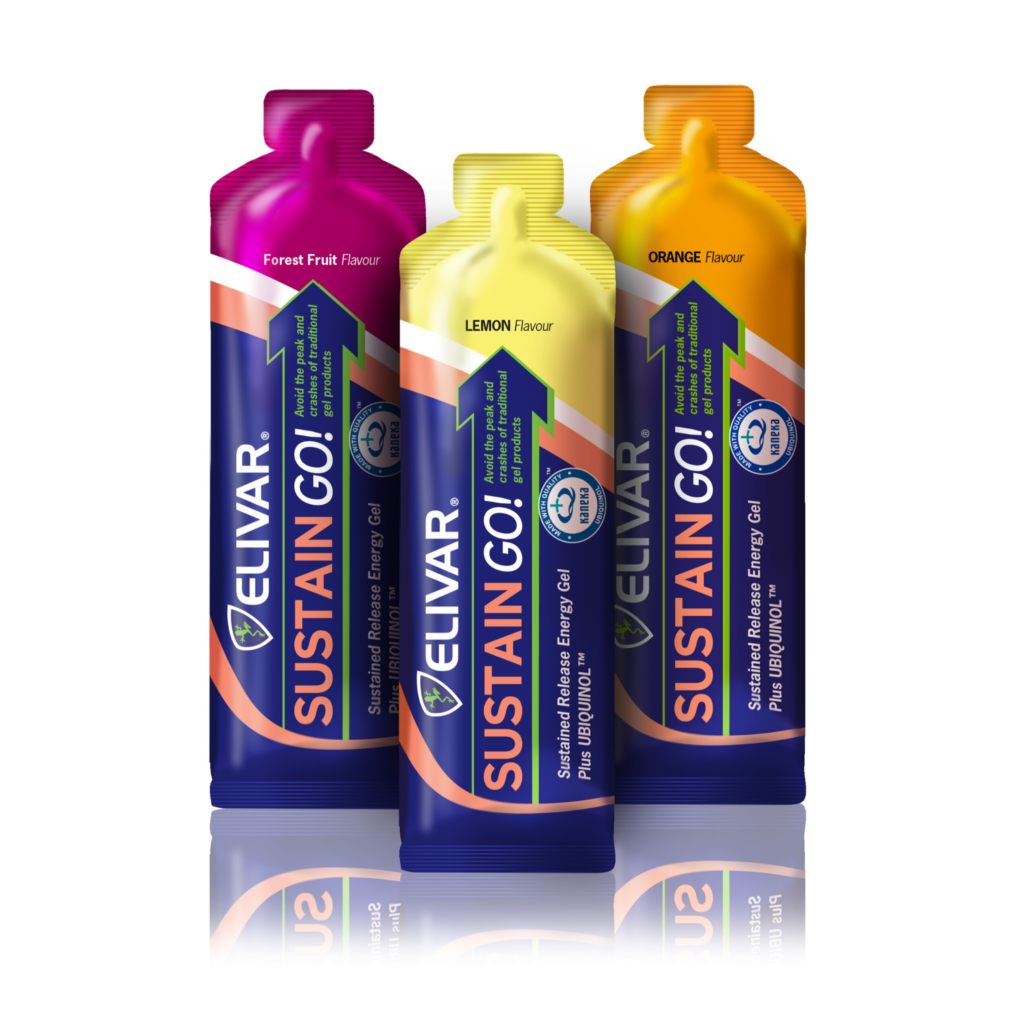 Elivar develops sports nutrition products exclusively for middle-aged endurance athletes. It helps in improving their performance while providing longer term health benefits that support their continued participation in sport.
Notable product: Sustain Go! – Sustained Release Energy Gel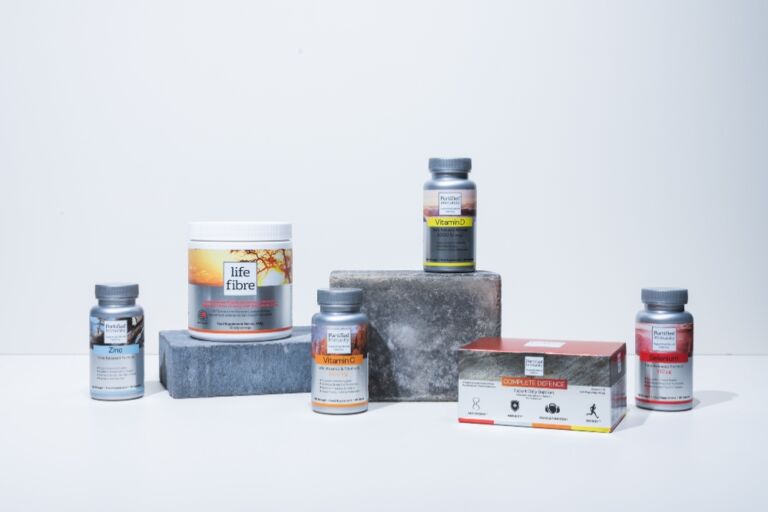 Every Body Health is a Dublin-based health and wellness start-up that has just launched with products focused on immune support and gut health. Every Body Health is bringing a range of vitamin and mineral supplements to the marketplace, selling in pharmacies and online.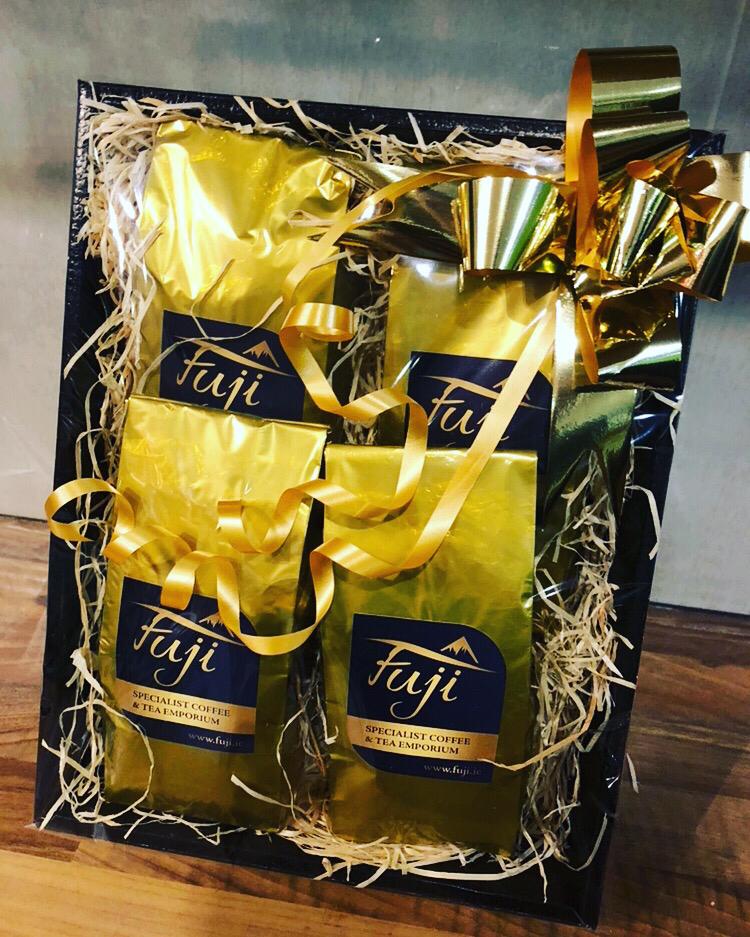 Fuji's founders travelled all the way to Japan to bring you back the most premium ceremonial quality Matcha, which has been grown by tea masters with natural organic growing and shaded with correct bamboo covering method. Matcha is high in a catechin called EGCG (epigallocatechin gallate) and is believed to have cancer-fighting effects.
Notable product: Fuji seasonal hamper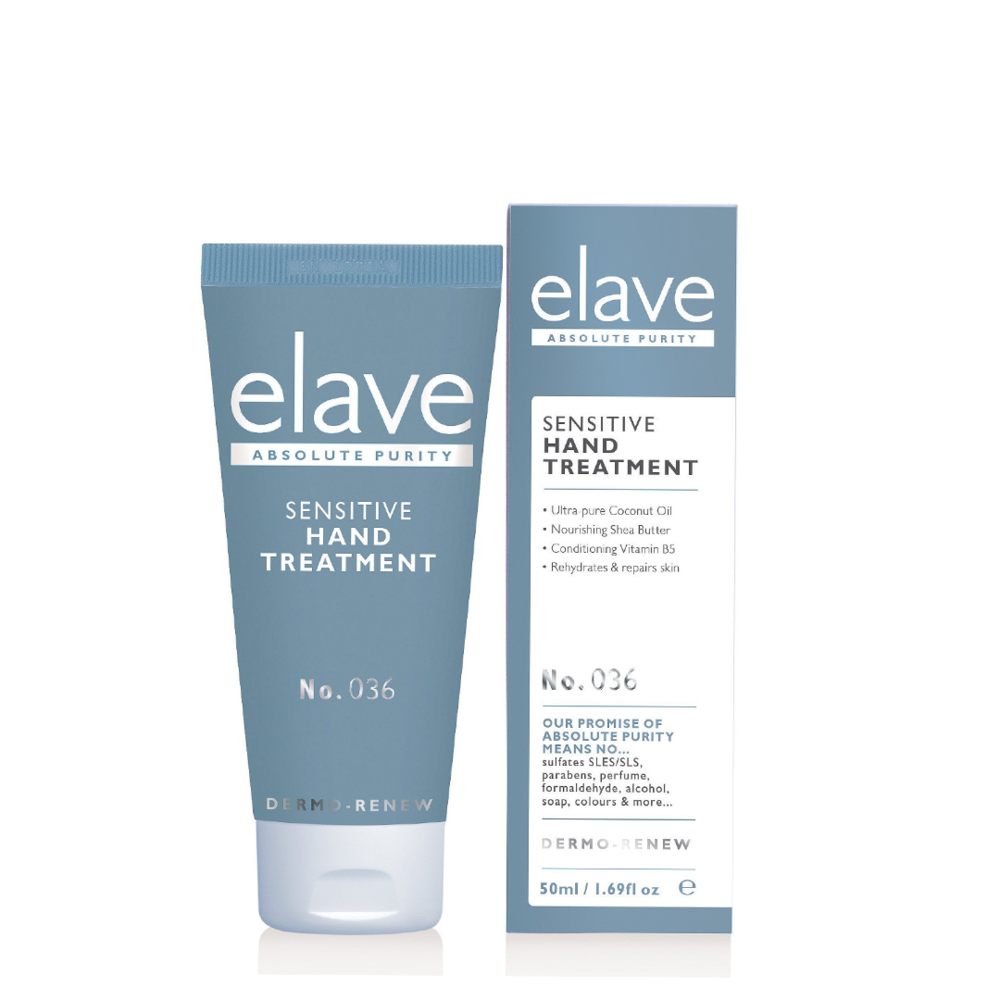 Since 1934, when Joseph Gardiner founded the first family apothecary in Ireland, the Gardiner family has been creating skincare products which combine expertise in traditional formulations with the latest dermatological advances. This skincare company, based in Dundalk, Co Louth, manufactures, packages, and produces 100 per cent Irish products.
Notable product: Elave Hand Treatment
Suzanne Moloney's HidraMed Solutions has developed a wound dressing system that supports people with Hidradenitis Suppurativa (HS), a debilitating disease of the skin that affects one in 100 people. It causes lesions and wounds to form on delicate areas of the body such as the armpit and groin, but can occur almost anywhere. Traditional dressings require adhesives to stay on, which causes irritation and further skin damage.
HidraMed has developed a technology called HidraWear, which enables quick and easy dressing changes and secure dressing retention.
For her innovation and the promise of her business Moloney was recently chosen as The Irish Times Business Person of the Month, an award run in association with Bank of Ireland.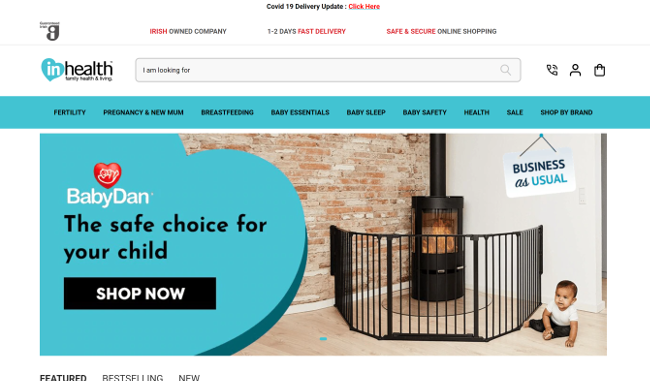 InHealth.ie is part of the The I Love Shopping Group. The I Love Shopping Group is an independent, Guaranteed Irish-owned e-commerce company since 2009 and offers next working day delivery straight from its warehouse in Bray, Co. Wicklow. Inhealth.ie stocks thousands of products and sells pretty much every fertility, pregnancy & birth, baby essential and baby safety products you might need.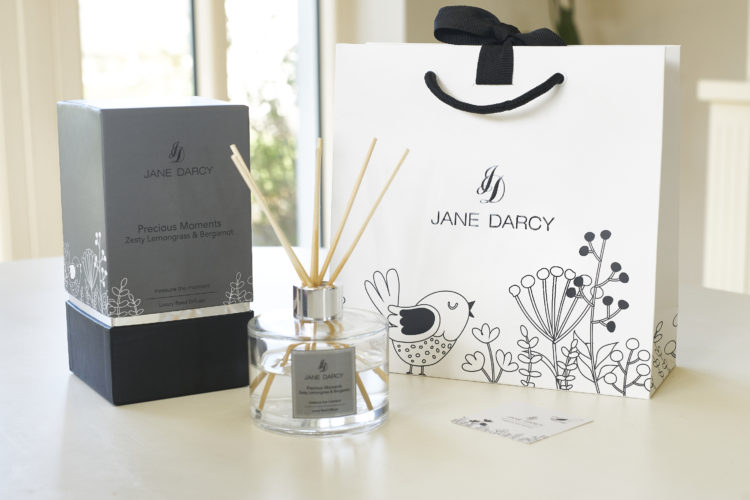 The company, named after Gillian Halpin's daughter's middle names, Jane and Darcy, launched in September 2018 and is a luxury home fragrance brand specialising in beautifully scented 100 per cent natural soy wax candles and reed diffusers. "We have a zesty lemongrass and bergamasco candle, and most people don't know that lemongrass is amazing for any kind of anxiety or depression," said Gillian.
Notable product: Precious Moments Zesty Lemongrass & Bergamot
From a start-up six years ago to one of the fastest growing companies in Ireland, the trajectory of Irish medtech company LetsGetChecked is compelling to watch. The company, which was founded by CEO Peter Foley in 2015, and recently announced 160 jobs in a move that will bring the company's global team to 653 employees. LetsGetChecked tests cover general health, men's health, women's health, and sexual health, and are available in Ireland and other European countries, as well as nationwide in the United States. By combining health data and diagnostic results, LetsGetChecked provides rich health insights to enable better healthcare decision making.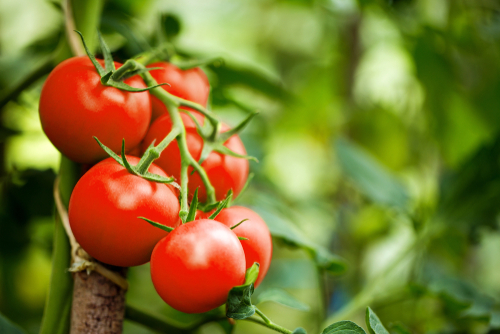 Little Green Growers mission is to make it easy for anyone to grow organic food at home, providing growers with certified organic baby plants (plug plants), ready for you to pop in your garden or in a pot. Their Connemara farm produces a curated range of certified organic Irish plants, seeds and supplies to save time and give easy, fast results. All its products are delivered nationwide in zero-waste packaging.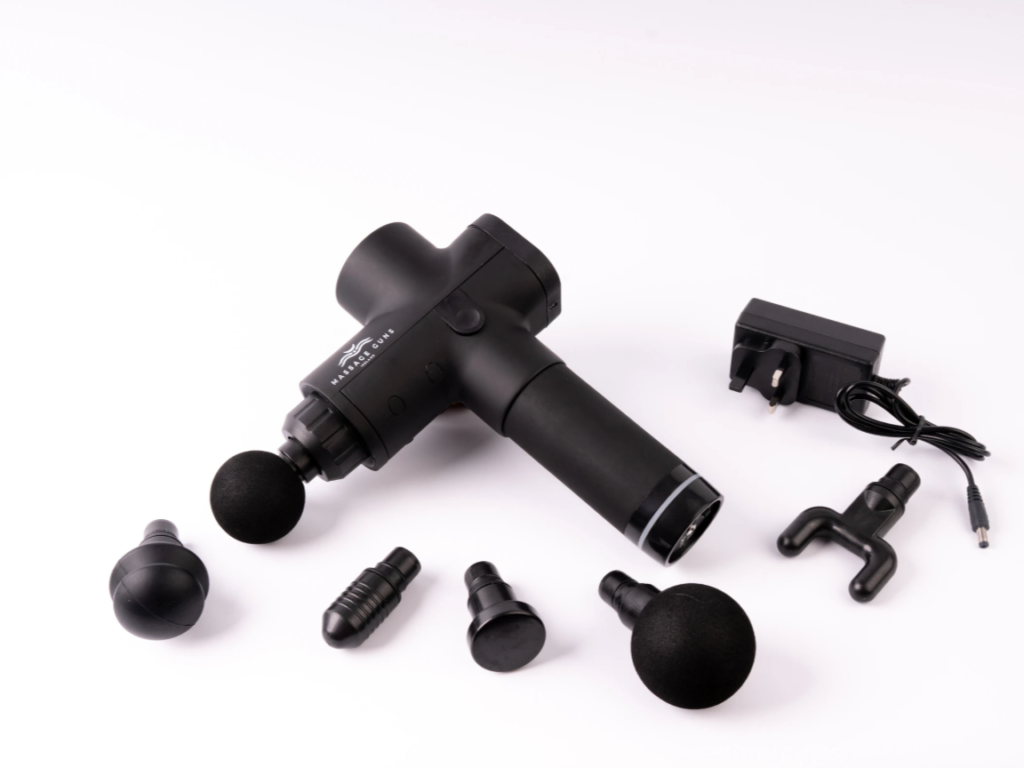 Founded in Galway by Shane Gaffney, Massage Guns Ireland was the first company to bring massage guns to Ireland and supplies a product that aids with recovery. After tearing his ACL for the third time, Shane set out to design a product that could support his own recovery.
Notable product: Massage Gun 1.0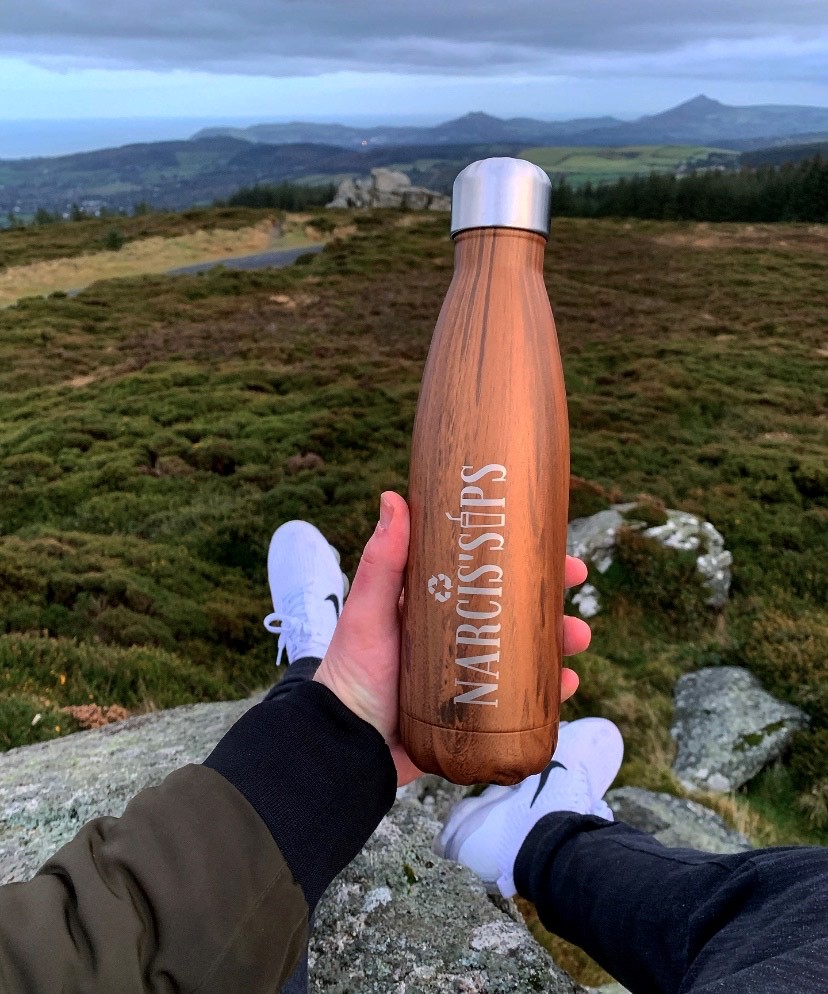 Started in March 2018 by trainee accountant Cathal O'Reilly, Narcis'sips offers a "sustainably focused product, at a sustainable price". The company offers reusable water bottles from prices as low as €15.
Notable product: Apollo 500ml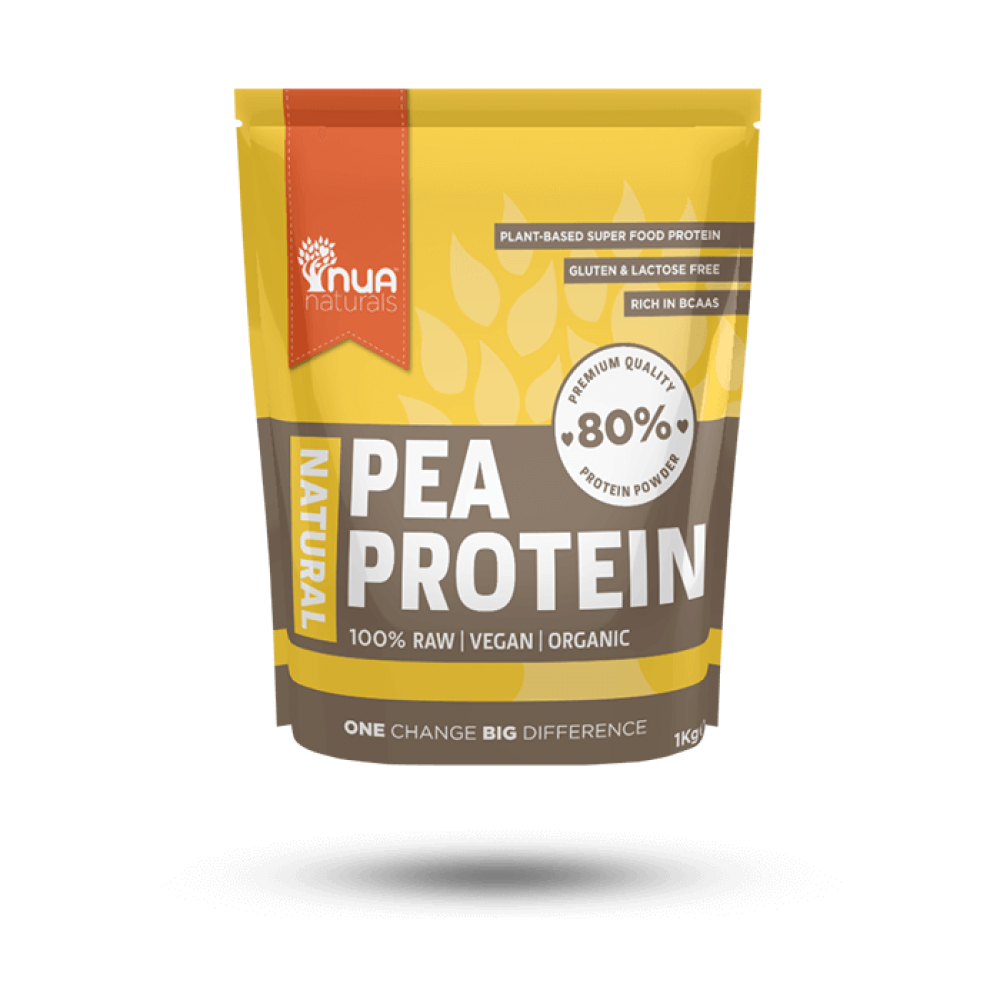 Inspired by the raw food, gluten free and vegan ethos, Nua Naturals supplies and produces organic health and superfoods. They have won several awards for their various products which include; cacao, sweeteners, protein powders, superfruits and more. You can buy online now at Nuanaturals.com.
Notable product: Pea Protein– Natural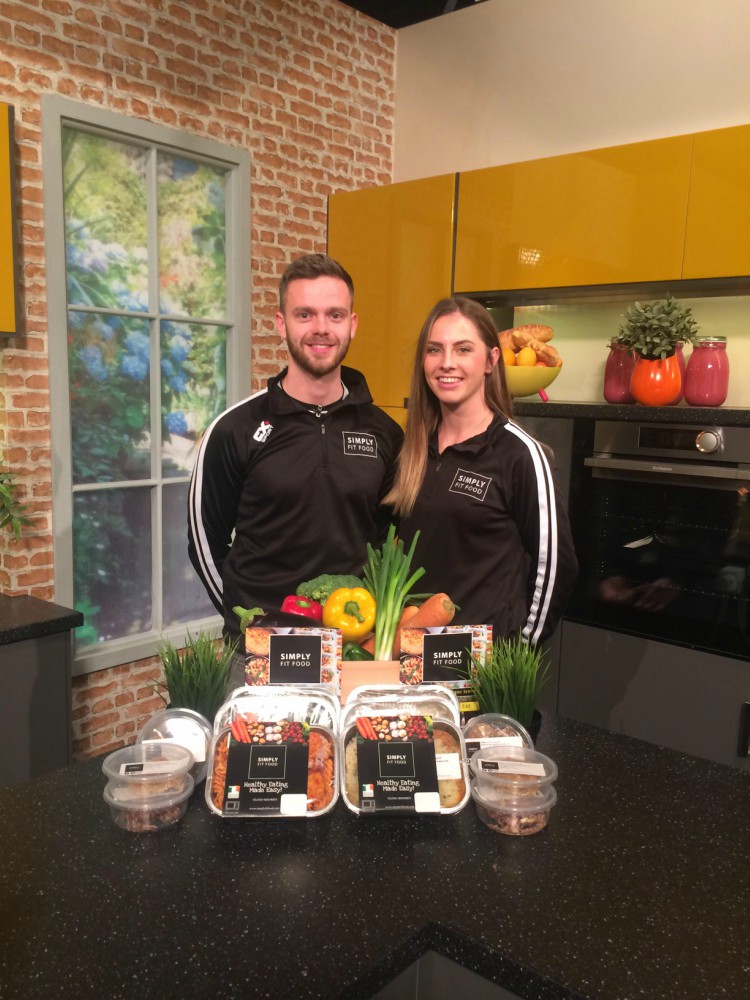 Simply Fit Food, which was set up by sports-mad couple Evelyn Garland and Luke Judge after Luke was diagnosed with a heart condition in January 2016, supplies a range of convenience meals made from wholesome, natural ingredients online as well as through multiple and convenience retailers.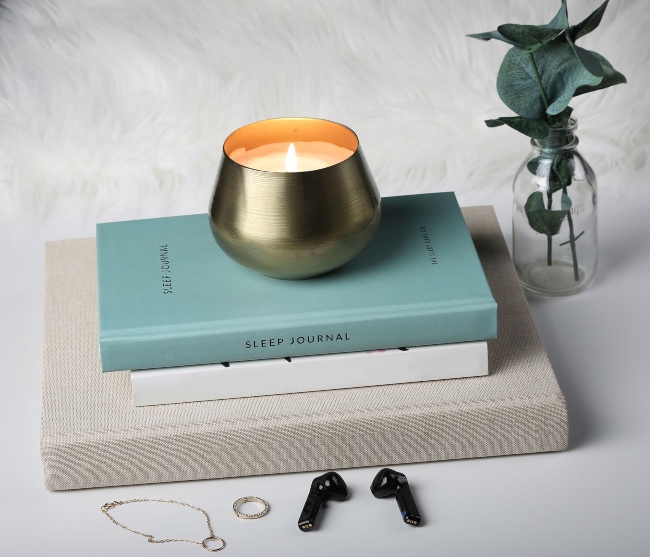 Disrupted sleep has been a feature of the past eighteen months and for many a good night's sleep continues to evade us. Enter the luxurious The Sleep Journal, (RRP €30), full of sleep affirmations, a sleep tracker, space for daily gratitude (did you know that recalling positive experiences in the evening improves sleep duration, quality, and daytime functioning?) and evidence-based sleep techniques based on academic research by some of the world's top sleep experts.
The Sleep Care Company is a sleep wellness company offering a range of luxury sleep solutions, from The Sleep Journal to silk pillowcases to cashmere bed socks, diffusers, pyjamas, sheepskin slippers and sleep wellness experiences such as mindfulness meditations, sleep retreats and sleep workshops. After struggling with sleep, during the pandemic while looking for solutions, founder Anne Marie Boyhan realised that there was nowhere where everything sleep-related was to be found in one place and researched and wrote The Sleep Journal, a guided evidence-based wellness journal. The pandemic put into focus that our health is our wealth and this is why she is passionate about sharing the gift of sleep with others. For more information see www.thesleepcarecompany.com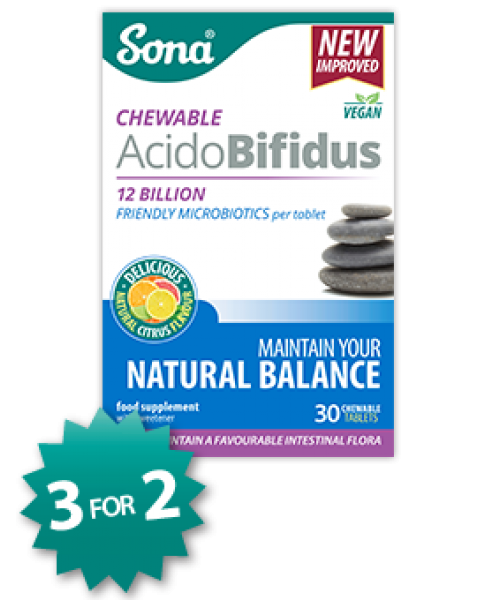 Sona has over 35 years' experience in formulating quality vitamins, nutritional supplements and other health aids. All Sona products are produced in a state-of-the-art facility in Dublin using the highest quality, natural ingredients, with an unyielding commitment to quality. The company is GMP licensed by the HPRA (Health Products Regulatory Authority – ex Irish Medicines Board) and is the oldest established producer of nutritional supplements and herbal remedies in Ireland.
Notable product: Acidobifidus new formula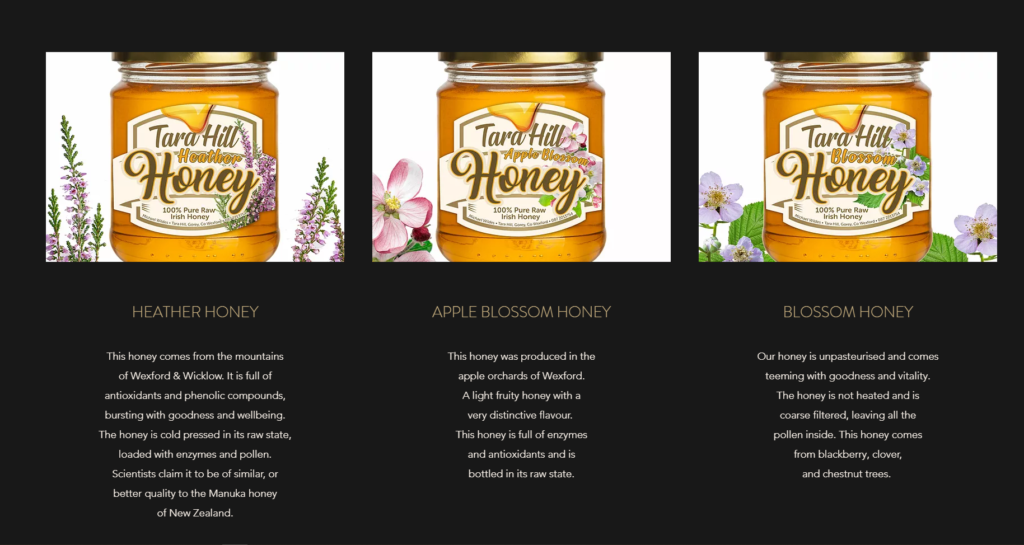 Raw honey has a huge number of health benefits, as it is rich in nutrients, enzymes, vitamins and antioxidents that boost your immune system. Tara Hill Honey is a great local provider, with all honey produced on the slopes of Tara Hill. This honey is available from a variety of independent health food stores.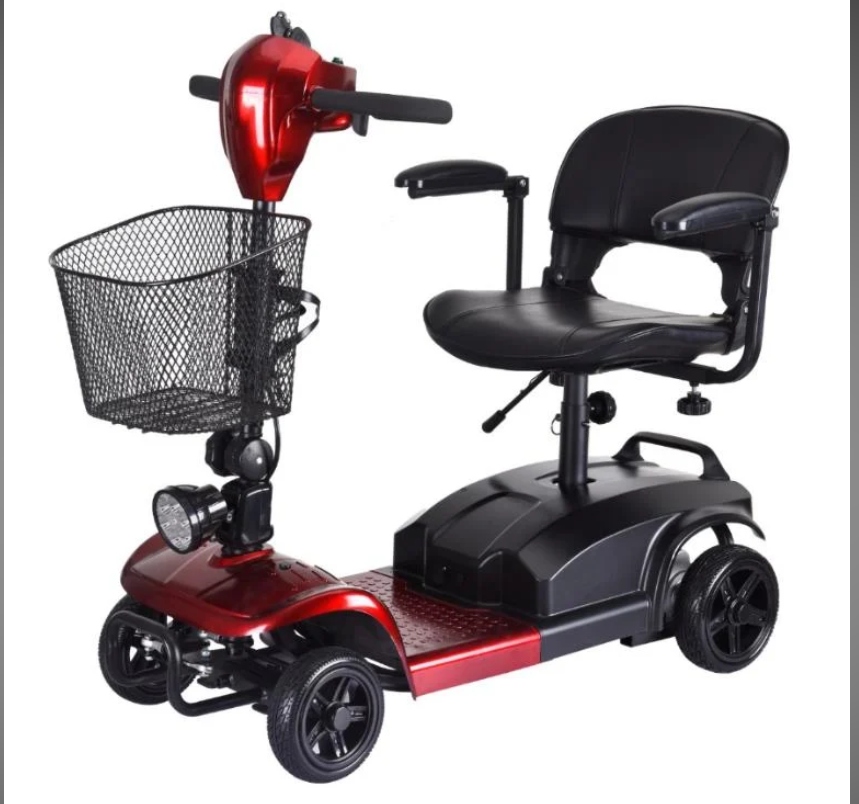 Based in Portlaoise, The MobilityShop.ie is Ireland's online specialist in mobility products offering a great range of mobility tools and equipment such as wheelchairs, grab rails and walking tools to facilitate ease and independence of movement. The company's aim is to make everyday tasks that bit easier with a wide range of daily living aids.
Notable product: X-05 Mobility Scooter