Does your business need finance to grow? If so, this guide is for you.
The Irish Government has, in collaboration with the main finance providers in Ireland, put together this excellent guide to support SMEs and their finance needs.
The Department of Business, Enterprise and Innovation's latest guide explains the types of equity and debt financing available for different businesses.
Just click here to download your copy of this free guide. Or press the find out more button.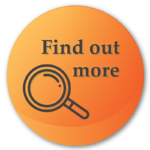 If you would like to apply for bank finance, press the orange button. This button will bring you to a Bank of Ireland lending page. Terms and conditions apply. Bank of Ireland is regulated by the Central Bank of Ireland.