Irish business BlackBerry Hearing has brought the hearing aid business model into the digital age.
Blackberry Hearing has launched an online testing and fitting service for the hard of hearing.
Blackberry Hearing is an Irish hearing aid business that has grown to become the third largest Irish-owned provider of hearing aids to the Irish public (behind two large multi-national chains).
"The impact of the online business model to the hearing aid industry is transformational especially in a post-Covid19 society where elderly people are more reluctant to visit clinics unnecessarily"
The company now employs 19 full-time people and has changed how hearing aids are sold in Ireland by offering quality service hearing aids with the accompanying service for half the price of some other prominent suppliers.
Now hear this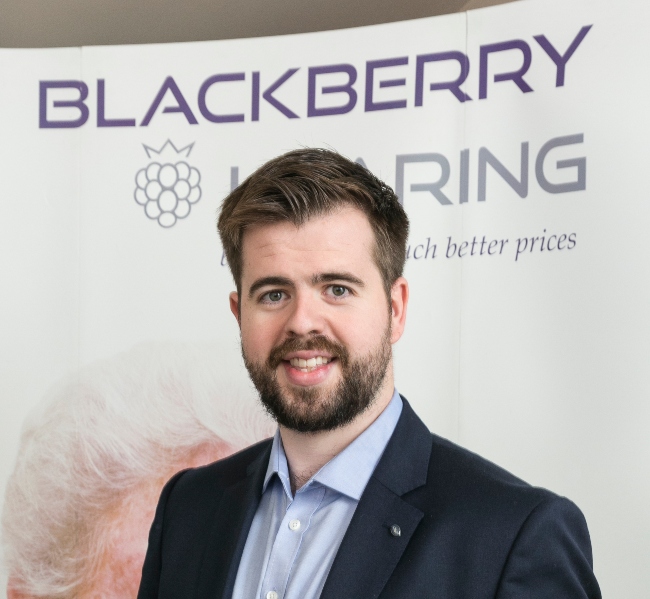 Matt Gleeson, BlackBerry Hearing. Image: Paul Sherwood
"We wanted to change the way hearing aids were sold in Ireland," explains Matt Gleeson, MD of Blackberry Hearing. "It can be very stressful for a person who is hard of hearing and their family to get the help they need quickly and easily. We realised that we needed to redesign our website and implement an eCommerce platform."
Blackberry Hearing approached Each&Other, the UX (user experience) experts to redesign and develop the Blackberry Hearing website and e-commerce platform. Each&Other produced responsive designs that work across desktops, tablets and mobile.
Each&Other is an Irish strategic UX design firm delivering digital customer experiences that help organisations grow and deliver great digital products to their customers. Established in 2014, Each&Other is based in Dublin, employs 15 people and delivers research and digital design projects throughout EU, Middle East and the US.
"The design concept we delivered on led with a focus on transparency, that is a clear, nothing hidden pricing and purchase journey," said Ciaran Harris, director at Each&Other. "It has a conversational focus in order to replicate the conversations Blackberry staff have with customers in person."
Telehealth technology
Each&Other added new functionality to facilitate online hearing tests, purchase and fulfilment of online orders as well as online appointment booking capability. Customers can now have 1 to 1 consultations with their audiologists remotely in a real-time video-call session. They can choose the products best suited to them, have them fitted and adjusted if required on the same day contrary to the norm of waiting for up to three weeks.
"With this new tele-health technology, we have the opportunity to reach a whole new audience in Ireland and abroad and challenge the established multi-national players in the market. The impact of the online business model to the hearing aid industry is transformational especially in a post-Covid19 society where elderly people are more reluctant to visit clinics unnecessarily."
"The goal is to view hearing aids as wearable tech – a consumer electronic rather than a medical device," Gleeson added