In this smartphones buyers' guide for business we look at the leading devices in the market today as remote and hybrid working models become the new normal.
First off, feels a bit academic to segment smartphones into business or consumer devices because to be really honest there are no real differences anymore. A teenager is just as likely to be toting a high-end iPhone or Android device with all the bells and whistles as any suited-and-booted high roller.
Instead, what you are looking for in a smartphone that combines your workstyle and lifestyle is performance and endurance in terms of battery life, processing power, screen sizes, storage and camera capabilities.
To this end we are looking at the key devices in the Irish market today and their availability, and from the point of view of today's worker no longer tethered to the office on a daily basis thanks to the Covid-19 pandemic but who requires a high-performance device for the flexible, hybrid future of work.
We are looking at devices employers would consider issuing across their teams and indeed what high-performance workers would choose for themselves.
Apple iPhone 11, 11 Pro and 11 Pro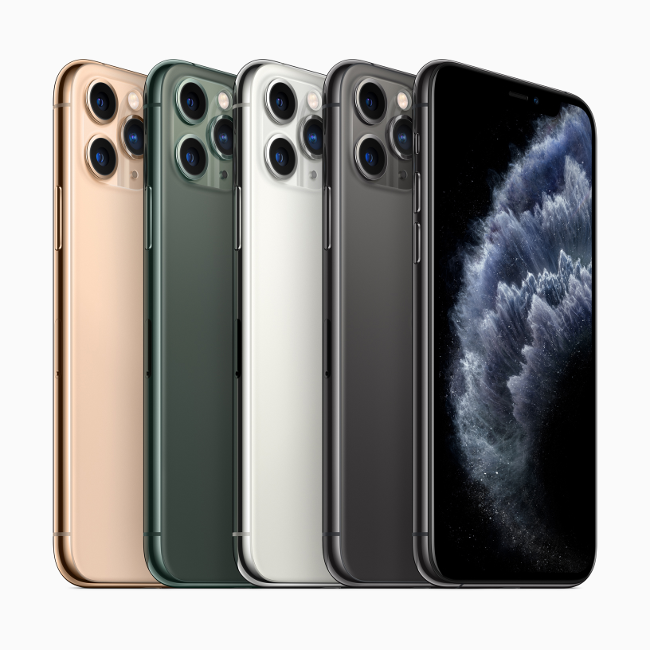 When the late Steve Jobs revealed the first Apple iPhone back in 2007, the mobile phone industry as we knew it was over. Long live the smartphone industry and welcome to the planet of the apps.
The iPhone as we know it has since then been changing and iterating steadily although maintaining a kind of bewitching familiarity through iOS. This is even though the capabilities of today's iOS 13.9 and forthcoming iOS 14 are far removed from the original operating system that changed the mobile game 13 years ago. There's an art to that.
Last year Apple revealed its new flagship iPhone 11 Pro and a new line called the 11 Pro Max. Until Apple reveals the next iteration of the iPhone most likely in September, this is the absolute cutting edge for Apple.
The iPhone 11 Pro features a triple-camera system and professional-level photography through ultra-wide, wide and telephoto cameras. The image stabilisation capability for filming is also incredible, enabling you to shoot almost movie-quality action videos without any shaking. It's a kinda magic thanks to Apple's own A13 Bionic chip.
Both the 11 Pro and 11 Pro Max are water proof and can be dunked in water up to 4 metres for as long as half an hour.
So what's the difference between the iPhone 11, the 11 Pro and the 11 Pro Max? Very little except size and screen quality. The iPhone 11 Pro Max is the tallest and widest of Apple's latest generation of smartphones with a screen size of 6.5 inches compared with the 5.8 inches on the 11 Pro. Both the Pro models have Apple's Super Retina XDR displays while the standard iPhone 11 devices in the generation come with a 6.1-inch Liquid Retina HD display and have a two-camera array on the back.
From Apple directly, prices for the iPhone 11 Pro starts at €1,179, the iPhone 11 Pro Max starts at €1,279 while the iPhone 11 starts at €829 for the 64GB version rising to €999 for the 256GB version. In Ireland the iPhone 11 and iPhone 11 Pro are available to buy or on billpay deals with Vodafone, Three, Carphone Warehouse and Harvey Norman.
You'll like: Image stabilisation and the super large screen on the iPhone 11 Pro Max
You'll grumble: No headphone jacks, Jack!
Apple iPhone SE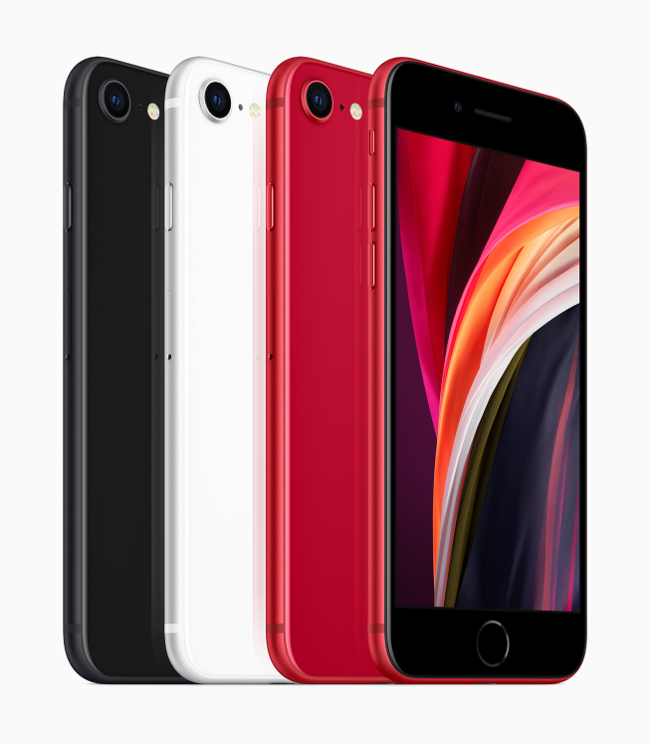 If you're looking for a more modestly-priced iPhone either for yourself or your staff that may be smaller in terms of screen size but very potent in terms of performance and durability, then take a look at the iPhone SE. SE stands for Special Edition and we are now onto the second generation in this particular class.
The diminutive 4.7-inch device comes with a Retina HD display but features the same A13 Bionic chip that powers the iPhone 11, iPhone 11 Pro and iPhone 11 Pro Max.
This pocket rocket is capable of taking really high-quality photos and video with its 12-megapixel camera but is also designed to withstand the elements with dust and water resistance. So basically, you are getting a smaller, more affordable iPhone that makes no compromise in terms of performance.
It also features the same video stabilisation capabilities of its larger sized brethren and boasts the same powerful Touch ID and Secure Enclave data protection to ensure privacy and security.
Storage-wise it comes in 64GB and 128GB configurations.
If you are buying direct from Apple, the iPhone SE starts at €499 (or €369 with a trade-in). It is also available in Ireland to buy or on billpay through providers such as Vodafone, Three, Harvey Norman and Carphone Warehouse.
You'll like: How Apple has managed to squeeze so much contemporary firepower into a smaller, more reasonably affordable package.
You'll grumble: If you're used to bigger screens this device isn't for you.
Google Pixel 4 and 4 XL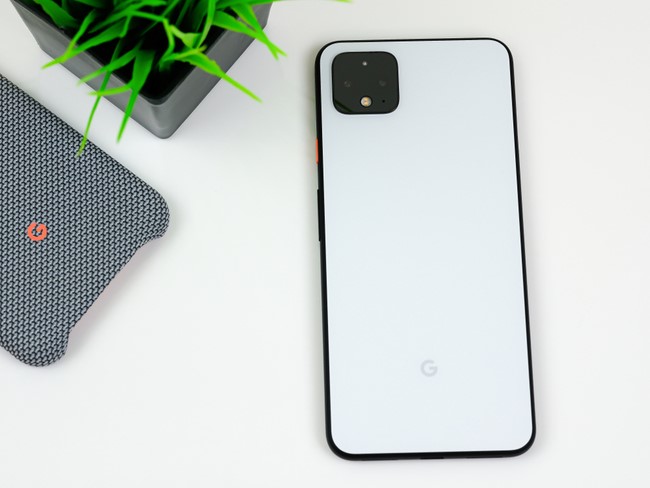 If photography is your thing then the Google Pixel 4 and 4 XL are game changers.
The Pixel 4 boasts a 5.7-inch display while its bigger sibling the 4 XL comes with a 6.3-inch display.
Both devices have Corning Gorilla Glass 5 for screen protection and come with storage of either 64GB or 128GB. Both devices are powered by a Qualcomm Snapdragon 855 and come with Pixel Neural Core technology.
Because of Google's Pixel intelligent technology, the cameras are what set these devices apart. Each device has a 16-megapixel and a 12-megapixel camera that enable you to capture photos with quality focus, depth perception and image stabilisation. Both come with wireless charging capabilities as well as a fast-charger and all-day battery life.
The wow factor has to be the photography that comes from the Pixel series. The proof of the pudding was a recent wedding we were at where people were convinced the photos came from a professional photographer. In truth it was the software doing all the work.
From a productivity perspective, they are native Google devices with the latest Android 10 operating system, which means they are hard-wired to work harmoniously with Google's various services such as Maps, Drive and Docs.
The Pixel 4 is available to buy online in Ireland from Google from €759 and the 4 XL is available from €899.
You'll like: The camera technology is amazing.
You'll grumble: Both the 4 and 4 XL represent a significant price hike on their 3a and 3a XL predecessors.
Google Pixel 4a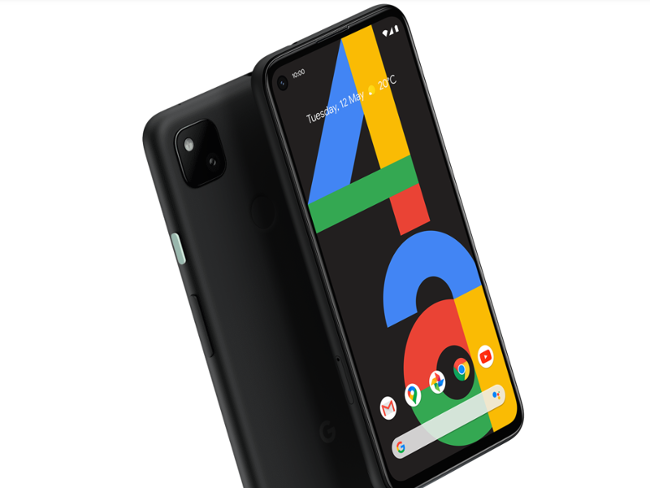 Representing a significant price reduction on the 4 and 4XL and a jump in capability on the 3a and 3a XL, the new Google Pixel 4a boasts more storage and a bigger battery.
Possibly, due to the pandemic, Google is bringing out a single 4a model that comes a decent 5.8-inch OLED display.
Once again, the differentiating factor between the Pixel and its rivals is its camera technology, using Google's native technology to stitch together and enhance pixels using artificial intelligence and other wizardry.
Crucially, Google says it has listened to consumer feedback and has focused on the camera (12.2-megapixel rear camera and 8-megapixel front camera) and the battery (3,140mAh2) and each device comes with an 18-watt fast charger. Each device boasts 6GB of RAM and 128GB of storage.
The new 4a will cost €389, a lot cheaper than the 4 and 4XL flagships.
You'll like: That is a lot of smartphone for a reasonable price.
You'll grumble:Relies on fingerprints for authentication rather than facial scans.
Huawei P40 Pro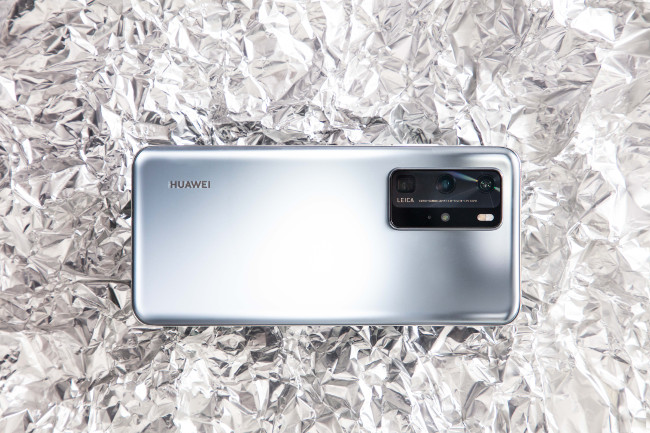 If there has been one major phone maker to cause Apple concern then it has to be Chinese tech giant Huawei which in recent years came tantalisingly close to becoming the world's number one smartphone player by sales and is still not far off. This has no doubt been frustrated by the US trade war with China and US fears that Shenzhen could eclipse Silicon Valley (even though most iPhone devices and pretty much most of the world's smartphones are made in Shenzhen).
Huawei is not short on ambition and innovation and the new Huawei P40 Series of three devices – the P40, the P40 Pro and the P40 Pro+ – are real competitors to the entire iPhone 11, 11 Pro and 11 Pro Max line-up, with no compromise on performance but are most certain to be more affordable.
The devices come in triple-camera, quad-camera and penta-camera (yes that's five cameras) configurations powered by a Leica camera system that makes the seemingly impossible actually possible. The P40 Pro+ supports 100x digital zoom for example. That is like a telescope in your hand.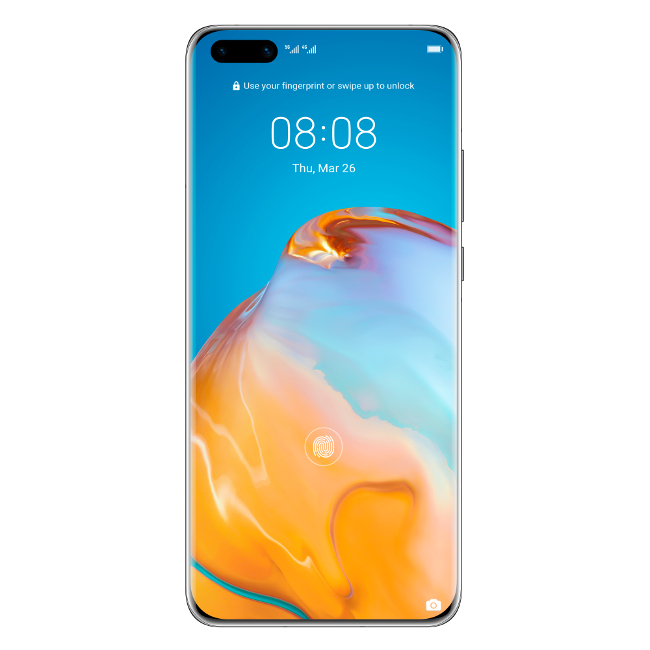 The devices also feature similar ultra-wide camera and stabilisation features found in rival high-end devices. Deep-learning AI capabilities also turn the most belligerently incapable photographer into a competent photographer with capabilities such as portrait, stabilisation and even the ability to use AI to remove reflections and even passers-by from the frame.
Video-wise, the new P40 allows you to add the Bokeh effect beloved by professional photographers into videos and the telephoto camera can capture high-quality zoom footage as well as shooting 4K time-lapse videos. Audio zoom lets users zoom in on audio sources to amplify sound.
Another standout feature of the P40 series is the inclusion of the Kirin 990 5G chip that supports 5G connectivity which is slowly making its way onto Irish networks, leading to speeds as high as 2,400Mbps if ever you need such speeds.
The P40 series is really Huawei sticking it to rivals like Samsung and Apple in a big way, leaning heavily on capabilities in AI and photography to drive a pretty persuasive wedge into the market.
Sim-free pricing is available with Harvey Norman (€899), other retailers vary for pre-pay. A Huawei VIP service for Irish customers lets you transfer your apps, contacts, photos, videos, calendars and more, from your old to your new Huawei device.
You'll like: Really narrow, almost non-existent bezels create a screen sensation almost like water overflowing from a cup, as well as the three glossy glass finishes in white, blue and black.
You'll grumble: The P40 series is the first Huawei generation to fall victim to the US trade ban against Huawei which means if you can't live without baked-in Google Android services you might have a problem.
Huawei P30 Pro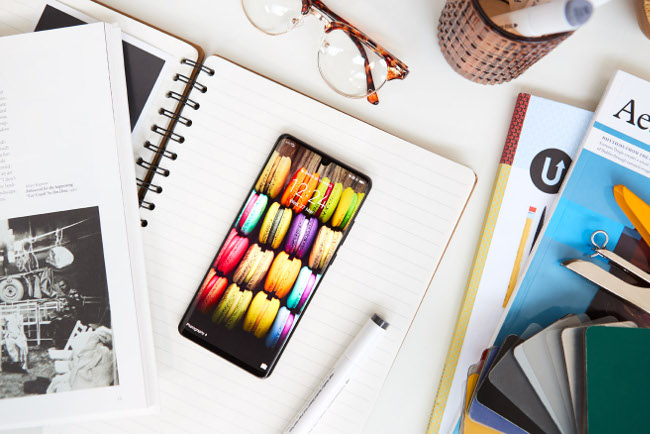 The Huawei P30 Pro is arguably the best-value, most affordable, high-end smartphone in the market today. It looks stylish with its tiny notch and is an absolute marvel of a device with amazing battery power (I charge mine once every two or three days), a vivid and clear display and superb camera with fantastic zoom capabilities.
It's hard to know if it can be described as a workhorse or a powerhouse but either description sums up what has to be a sophisticated but affordable option for business people who want elegance fused with firepower.
It is no surprise that the P30 Pro was one of the best-selling devices across the world – except of course the US – and had there been no trade skirmishing between the US and China should have been the device that could have gotten Huawei to number 1.
The 6.4-inch screen on the P30 Pro is high-res but the game-changer is the 4,200mAh battery that features fast-charging. It can be topped up from zero to 70pc in just 30 minutes using Huawei's fast-charging lead. It also supports 15W wireless charging as well as reverse wireless charging to allow wireless charging of other devices.
Image quality is crisp and sharp thanks to the quad-camera set up using Leica technology and the 10X zoom was a game-changer when it was launched last year. No doubt this has been eclipsed by the 100X zoom on its P40 Pro+ younger sibling. Built-in AI can detect faces and landscape markers.
But the real winner here has to be practicality – the battery life and fast-charging capability make this a rugged workhorse when you are on the move and don't have time to fret about charging up.
The Huawei P30 Pro is available to buy or with billpay and prepay deals in Ireland with Vodafone, Three, Carphone Warehouse and Harvey Norman.
You'll like: Both the camera tech and the battery life are sublime. A steal when it comes to firepower and the price of comparable devices.
You'll grumble: Oh no you won't! There is little to criticise about this sublime device.
Samsung Galaxy S20, S20+ and S20 Ultra 5G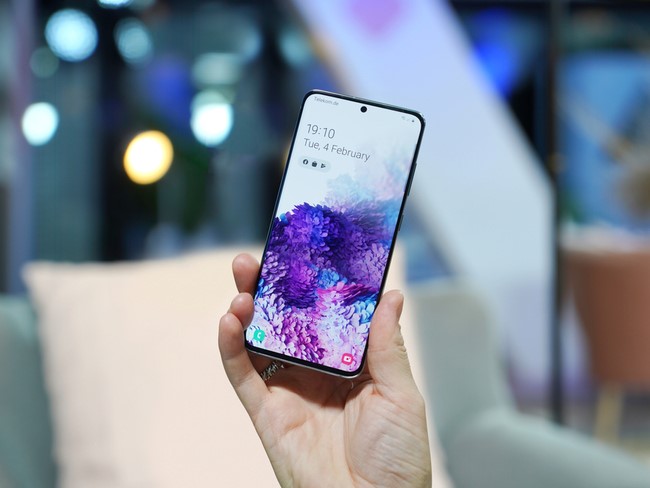 Earlier this year the Mobile World Congress jamboree of all things mobile in Barcelona was one of the first events on the tech calendar to feel the chilling effects of Covid-19 and was cancelled. Normally this is the event where Korean tech giant Samsung unveils its newest flagship.
Samsung went ahead anyway and launched the Galaxy S20, S20+ and S20 Ultra 5G range of devices and as usual the latest generation pushes the envelope when it comes to style and performance.
All eyes are also on Samsung's plans to launch the new Galaxy Note 20, the large screen member of the Galaxy family that also comes with a smart pen and which is expected to launch in August.
Meanwhile, currently in the market is the S20 smartphone that boasts an ergonomic and attractive design.
Standout features to be expected are a really vivid 6.2-inch display and high-spec cameras on both sides of the phone.
The standard S20 comes with a telephoto lens that allows you to shoot high-quality 3X to 30X zoom shots.
A 4,000mAh battery means that from a practical point of view it is and can be a workhorse in its own right and definitely keeps it on a competitive footing with anything Apple or Huawei can throw into the game.
The show-off S20 Ultra features 5G capabilities but also a 100x zoom capability which makes it a competitor to the new Huawei P40 Pro+.
The S20 range breaks new ground, however, in terms of the introduction of 8K video recording, making it pretty unique in the market.
It also comes with a reasonable 128GB of storage that can be augmented by use of the microSD card slot.
The Samsung S20 and S20 Ultra 5G is available in Ireland to buy or on billpay deals with Vodafone, Three, Carphone Warehouse and Harvey Norman
You'll like: Elegant appearance and a camera capable of photos, ultra-wides, portraits, hyperlapse video, regular video and more.
You'll grumble: 128GB storage on the S20 model will mean inevitably forking out for a microSD card, especially if you're shooting 8K video!
Samsung Note 20 and Note 20 Ultra 5G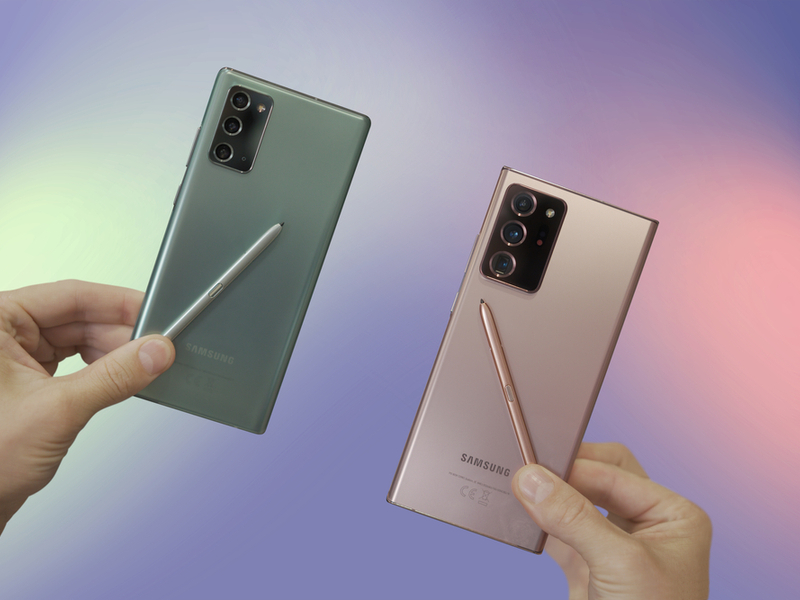 Just unveiled, the new Galaxy Note 20 and Note 20 Ultra 5G from Samsung are the latest generation in a tradition of "do everything" devices from the South Korean tech manufacturer. The new camera system has a 12-megapixel rear lens with a 64-megapixel telephoto lens as well as a 12-megapixel ultrawide laser focus sensor.
Samsung claims the new Note 20 has the best camera it has ever put into its smartphones and a new S pen that is super-precise – to 9-millisecond latency, whatever that really means.
The workhorse devices are due to be released but are available on pre-order. The Note 20 boasts a 6.7-inch screen while the Note 20 Ultra has a 6.9-inch display.
Both are powered by a Snapdragon processor and boast 8GB and 12GB of RAM respectively. The Note 20 has 128GB of storage while the Note 20 Ultra has options of 128GB or 512GB of storage.
The devices are available for pre-order with the Note 20 starting at $999 (€841) and the Note 20 Ultra 5G starting at $1,299 (€1,093).
You'll like: Beautiful sleek copper finish on the new devices
You'll grumble: These devices aren't getting any cheaper.
Sony Xperia 10 II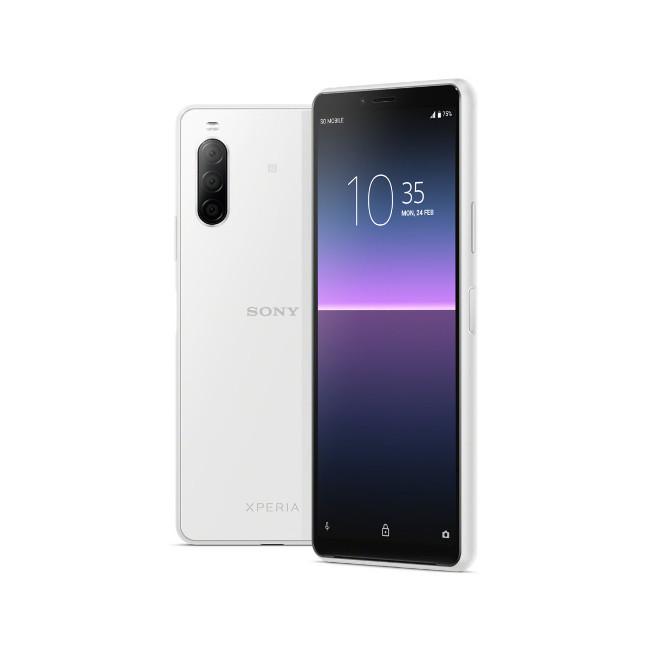 The Sony Xperia 10 II (mark 2) opens the next chapter in the history of an electronics giant respected for its audio-visual heritage and elegantly picks up the baton.
The Android device comes with a powerful triple lens camera with a 12-megapixel lens and two 8-megapixel lenses.
The Xperia 10 II features a 6-inch OLED display and in terms of sound boasts front stereo speakers using Dolby Atmos technology.
The device boasts IP68 water resistance and durable Corning Gorilla Glass 6 as well as a long battery life.
For movie lovers it has a cinematic aspect ratio of 21:9, allowing users to immerse themselves in their favourite movies or TV shows. In terms of photography you can opt for either a 16mm or 26mm ultra-wide-angle frame as well as a 52mm telephoto lens. It also boasts a generous 128GB of storage.
Again, that's a lot of firepower and from a business perspective could prove a useful sales tool in the hands of executives who need to demonstrate sound and vision albeit maintaining social distancing.
But from a productivity perspective, a multi-window option on the 21:9 Wide display lets you easily split the screen into two separate windows and run different apps, making it perfect for mult-tasking. Battery-wise it comes with a fast-charger for its 3600mAh battery that can last up to 12 hours of continuous browsing.
The Xperia 10 II is available in Ireland from Eir and Vodafone.
You'll like: The ability to work on multiple screens as well as a long battery life – great for business people who need to scan or peruse documents.
You'll grumble: Its plastic frame might take the sheen from bragging rights.
Written by John Kennedy (john.kennedy3@boi.com)
Updated: 7 August, 2020