The International Union of Cinemas says that Ireland has the most cinema goers of any country in the EU. Below are six of the best cinemas in the land.
Lighthouse Cinema
Located in the Market Square in Smithfield, the Lighthouse cinema is regarded as one of the coolest places to catch a movie in Dublin. The Lighthouse distinguishes itself from its competitors by offering punters a mixture of Hollywood blockbusters, old classics and art-house films. A stone's throw from the achingly cool Stoneybatter, the cinema is surrounded by a wealth of hip pubs and restaurants.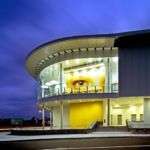 Eye Cinema
Galway's locally-owned Eye bills itself as "the cinema that Galway deserves but has never had". It sets itself apart from the big cinema chains by giving customers a choice of both mainstream film as well as more arthouse offerings. Visitors get the full multiplex experience with multiple screens, cafés, bars and an ice cream parlour. However, its Eye's commitment to culture (as well as independent cinema it also host live events with musicians, poets, and comedians) that makes Eye the best in the West.
Phoenix Cinema Dingle
This family-run cinema is just another reason to love Dingle; an adult ticket to its nightly evening showing is only €8 while a matinee ticket will set you back €5.50. The 150 seat cinema also has its 'Art Film' night on Tuesdays, with tea and biscuits thrown in for good measure. A good option following a day exploring the Wild Atlantic Way or one of the town's other attractions.
Century Cinemas
Another family run business, Century has been bringing cinema to Letterkenny for over 75 years. It has all the trappings of a multiplex with eight screens, stadium seating, and 3D movies. However, it also broadcasts live theatre and dance productions. In 2013 it opened its very own ice skating rink, Century Ice, so there's no shortage of things to do in this enterprising venue.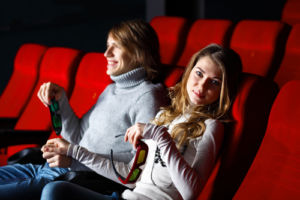 IFI
Home of the Irish Film Institute, Temple Bar's IFI is the go-to cinema for Dublin film buffs who want to get their fix of the latest in cutting-edge movie making. Its Georgian building gives visitors a cosy cinema-going experience, while its bar and café give people a place to hang out before sampling what's on offer on the big screen.
Movie Junction
Cork's Movie Junction is Ireland's only dedicated drive in cinema, open seven nights a week. Visitors pick up snacks at the drive-thru kiosk, pull up in the parking bay, tune into the Movie Junction FM frequency on the car radio, then sit back and enjoy the latest blockbuster. Pizzas and chips can be ordered and delivered to your car door, and canopies keep your windscreen clear when it rains. A little slice of American culture in County Cork.
What's your favourite cinema? Let us know on our Facebook page.
READ: The film sector is big business. If you want to open a cinema find the right finance.