Here's a quick guide for B2B firms that want to export, using digital tools and digital sales people.
If your export plan involves selling to other business, rather than directly to consumers, you should consider a B2B eCommerce strategy.
By selling to businesses, we mean distributors, wholesalers, partners, and stockists, not the end user.
This article also covers who to hire to help grow your B2B ecommerce exports. We also go through the basics of how digital sales and B2B eCommerce works.
Find your customers, close the sale and deliver
Exporting can be tricky. From a physical distance, you need to find new customers. You then have to market your products to them and prove the value of your offering. You must close sales, deliver the product and ensure you get paid.
Things have got a lot easier with the advent of the Internet. You can email, phone and even video-chat with prospective customers. You can use your website to promote your company and products. There's a range of online portals and eCommerce sites offering you the ability to sell your goods and identify potential customers.
With a good online strategy, you can advertise products, generate leads and research customers. This is invaluable and a low-cost/high return activity (once you go easy on the advertising until you know the returns it generates for you).
Furthermore, with a good B2B ecommerce strategy, you can make large volume sales, and collect payments all at an extremely low/zero cost per transaction. Any business that is planning to grow sales to businesses overseas should strong consider B2B eCommerce as a vital ingredient to success.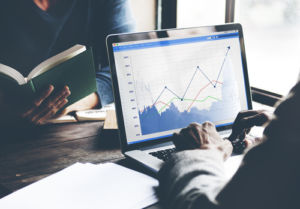 Who to hire?
Creating a digital sales team with the primary responsibility of growing sales online and overseas should be at the core of your B2B eCommerce strategy. The people you need to manage your eCommerce success might be slightly different to traditional hires.
A digital sales executive has quite a different day-to-day routine to a field sales executive. You will start to see returns when you give at least one of your sales team the task of focusing just on digital sales. From there, once you have positive cash flow on your digital sales efforts, the real results will come when you've got a team dedicated to digital sales, as two heads are better than one.
What do they need to do digital sales?
With B2B eCommerce, you typically set up a digital sales executive with a desk, a (comfy) chair, a decent computer, fast internet access, and a nice monitor (or two). They are going to need an email address, phone number, access to your CRM, and access to your B2B eCommerce content management system (CMS). It's worth expanding on a couple of points here:
Decent computer and fast internet: plays a major role in productivity. Digital sales people work with computers all of the time. The computer should be able to keep all of the programs they need open at the same time. It should not freeze. Possibly even more important is a fast internet. Slow internet will make your team slow and make the work more frustrating, which is not good since they need to talk to customers.
Desk and comfy chair: your digital sales team will be sitting all day, every day. There are lots of good ergonomic chairs available at reasonable prices. If new chairs are too expensive, there are suppliers of second-hand heavy duty, designer office chairs built for office work which sell at the same prices as cheap, new chairs. My advice – don't let your digital sales team develop back pain. Having them feeling good and comfortable in their work environment will help their productivity too.
Email, phone, and communications: alongside an email and direct line, it may be worth considering how instant messaging, video-conferencing and screen sharing tools, social media, CRM, and marketing tools fit into how you talk with prospective customers. A tip: keep things simple and avoid using too many different communication tools. You'll get more results by focusing on using a bare minimum of instruments effectively than having lots of tools which people take time to learn and setup and seldom use.
CRM: having a good customer database which the team can use for tracking leads, opportunities, tasks, and other important sales related information is very important.
B2B eCommerce: when your business needs to market and promote products to other businesses, there's no better tool than the ability to provide private, tailored product catalogs to your prospective customers. It's like having a storefront, especially presented for their needs, available for them to browse when they need to.
In a nutshell, give your digital sales team a good environment, productive tools and the ability to showcase your products, and you can sell to the world from a (comfy) office chair.
A greater chance to grow with digital sales
Needless to say, there's a massive saving in infrastructure versus field sales. The cost of all of the above is minimal in comparison. You don't need to buy a car/van etc., mileage, travel expenses, and the digital sales executive doesn't need to invest in fancy suits.
What's more, there's a much greater opportunity to grow sales with digital sales. Your digital sales exec is not geographically restricted. Once you have the right fulfillment strategy in place, you can do business anywhere. With a digital sales team based in Ireland, you might find that in the morning, your sales team works on opportunities in Asia. In the late afternoon of that same day, they might be working on deals to the Americas.
Because the opportunities are greater, your best digital sales people are likely to outperform your best field sales team in the medium term.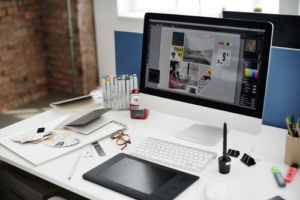 What do they do?
Digital sales executives use email, telephone and online tools, and their sales skills to reach new customers and sell your products.
Let's say you are planning to expand your sales to a new city. Firstly, you could work with your digital sales team to create a list of potential trade customers in the city. Your digital sales team would then reach out to the people on this list. They would set up phone meetings/ correspondence, to introduce your product range and qualify the list of potential customers.
The trade customers who are interested and meet your criteria can then be sent private access to your online B2B eCommerce portal. Each trade customer would be assigned by your digital sales rep to the appropriate product catalogue. You might have a product catalog set up, based on certain product ranges, regions, currencies, and jurisdictions, or likely sales volumes.
Your digital sales team would then check in regularly with these new trade customers to answer questions. Importantly they would encourage them to try/buy with product trials/promotions/ and new products.
How to collect orders?
Your digital sales team can collect orders via telesales/email. In other words, while talking to the new stockists, the digital sales executive could process the order for the stockist.
Alternatively, your trade customers can place orders online. Perhaps you have customers who place orders outside of normal business hours such as pubs, restaurants, owner/manager stores. You might decide to give these trade customers access to buy from your online product catalogue. They can then place an order online at the time that is convenient for them.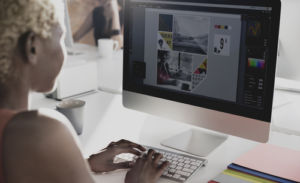 How to collect payments?
Payment and collections are topics for discussion in their own right, but needless to say, good delivery of the products to good customers under good commercial terms and agreements are the key to regular, on-time payments. Depending on the terms you set, you might typically collect payment by bank transfer, or even for small volumes, via credit card payments.
Letters of credit and sight drafts are the ways to handle payments and collections for large shipments. It is worth talking to your bank relationship manager about the available financing options and escrow services.
How to fulfill orders?
If you are shipping by a carrier, the carrier will be able to provide you with proof of delivery.
If you have a local delivery team or a contracted distributor on the ground, you might prefer to set up a seamless proof of a delivery system that leads back to production. For this, you can use a mobile sales order processing app to collect a signature, print a ticket/receipt for the customer, and send the order back to production. Some of these apps will already integrate with your B2B eCommerce system, so look out for ones that do.
Thinking about a global fulfillment strategy from the early days is useful. It doesn't have to be overwhelming. You could consider using a global carrier by default, for initial small volume orders from new customers. Once the volume of business to a given destination gets serious, you can then further optimize how you do deliveries/distribution for local routes.
The bottom line
It doesn't cost much to invest in B2B eCommerce. It's a great investment in the future of your business. The cost of building out massive physical infrastructures is becoming untenable. We've seen this with high-street giants going into administration on a regular basis.
B2B eCommerce allows you to grow your international trade customers at a low cost. You can avoid massive overheads and risky investments in a multitude of offices, staff, and infrastructure.
Starting with one digital sales exec and a good B2B eCommerce system, you can open up your doors to the world.
Article by Owen Cooney, CEO at Productfitter, which recently launched a B2B eCommerce system and mobile sales order processing app, www.stockist.io.