After the recent spate of high-profile cyberattacks, cybersecurity should be top of mind for Irish business owners. Here are 29 Irish-owned businesses leading the charge.
The recent attacks on the HSE mask a far deeper problem and many Irish businesses are under siege from fraudsters and other cybercriminals trying to access their data and their money.
From the business to the employee and the customer, nothing can be left to chance.
Ireland has a strong track record as a cybersecurity innovator with many long-established companies operating on the global stage. This expertise has also made Ireland a prime go-to investment location for global IT security players.
Here are 26 indigenous companies ranging from consultants and experts to product and software-as-a-service (Saas) providers:
4Securitas was founded by Donal Kerr and Stefan Umit Uygur in 2017. The business is behind ACSIA (Automated Cyber Security Interactive Application), a cybersecurity defence system that uses artificial intelligence to monitor and capture intrusion attempts by both automated hacking tools and manual techniques. The company recently secured €2m in investment from Italian state-backed venture capital fund Cysero.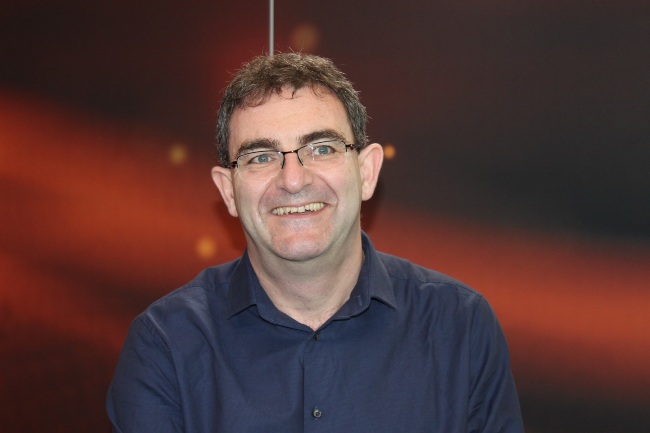 Brian Honan
BH Consulting is a world leading consulting firm in the areas of cybersecurity and data protection. The company is led by Brian Honan, an internationally recognised expert on cybersecurity. He has acted as a special advisor to Europol's Cybercrime Centre (EC3), he is founder of Ireland's first CERT, and sits on the advisory board for several innovative security companies. Brian is the author of several books and regularly contributes to various publications. For his contribution to the cybersecurity industry Brian has been awarded the "SC Magazine Information Security Person of the Year" and was also inducted into the Infosecurity Hall of Fame.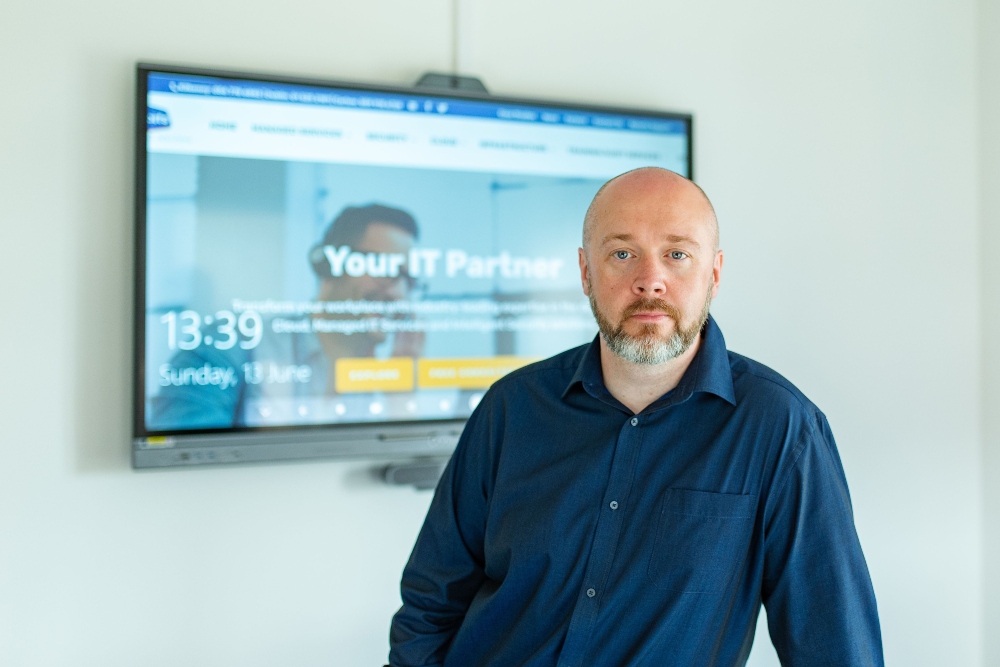 Gavin Dixon
Dublin, Kilkenny and Carlow-based BITS (Business IT Solutions) provides IT support and computer network services to businesses, offering cloud migration, server solutions hardware, security, tech support and more. BITS co-founder and security expert Gavin Dixon recently told ThinkBusiness.ie that the recent cyberattack on the HSE has really heightened awareness amongst regional firms that IT security should be an investment rather than a cost. Inundated with calls from companies in recent months concerned about their cyber security, BITS recently increased its workforce to more than 20 people for the first time ever and is continues to grow its workforce to cope with the demand from the regional SME sector.
Established in 2018 by successful tech entrepreneur Brendan McDonagh, Corrata has developed a breakthrough technology for protecting smartphones and tablet devices from cyberattacks. Its technology combines network and device-level analytics to offer a strong level of protection against serious threats facing enterprise mobile users. These include SMS, messaging and app-based social engineering attacks, mobile malware and insecure Wi-Fi.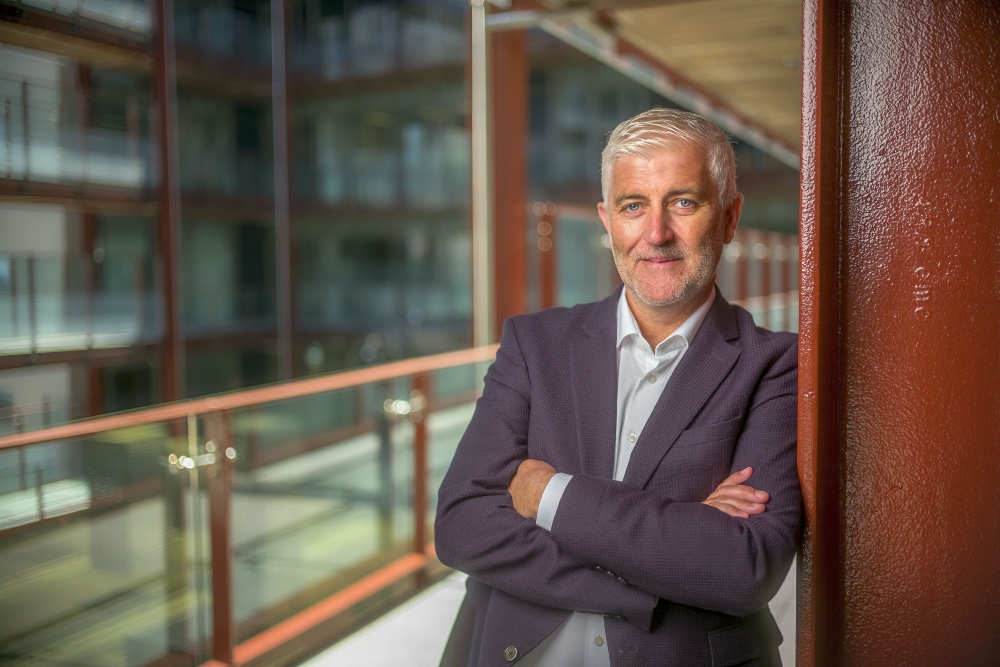 Ronan Murphy
CWSI is an Irish business founded by Irish tech veterans Ronan Murphy, Conor Headon and Philip Harrison to address IT security weaknesses in the business world. Operating in Ireland and the UK CWSI recently launched a new managed security service to help businesses combat the rising volume of cyberattacks targeting remote workers from which it said it expects to generate an additional €2m revenue in the coming year.
Cyber Risk Aware provides a real time cybersecurity awareness training platform. Led by CEO Stephen Burke, it helps companies worldwide assess and mitigate human cyber risks, the root cause in over 90pc of security incidents, by running simulated phishing attacks, assessing cyber knowledge to locate risks within a business and providing security awareness training content when needed.
Founded by Paul C Dwyer in 2014, Cyber Risk International offers a B2B SaaS solution that empowers businesses to perform a self-assessment of their cyber strategy. Its CyberPrism platform enables clients and partners to measure and manage their cyber risk frameworks in an effective, collaborative way.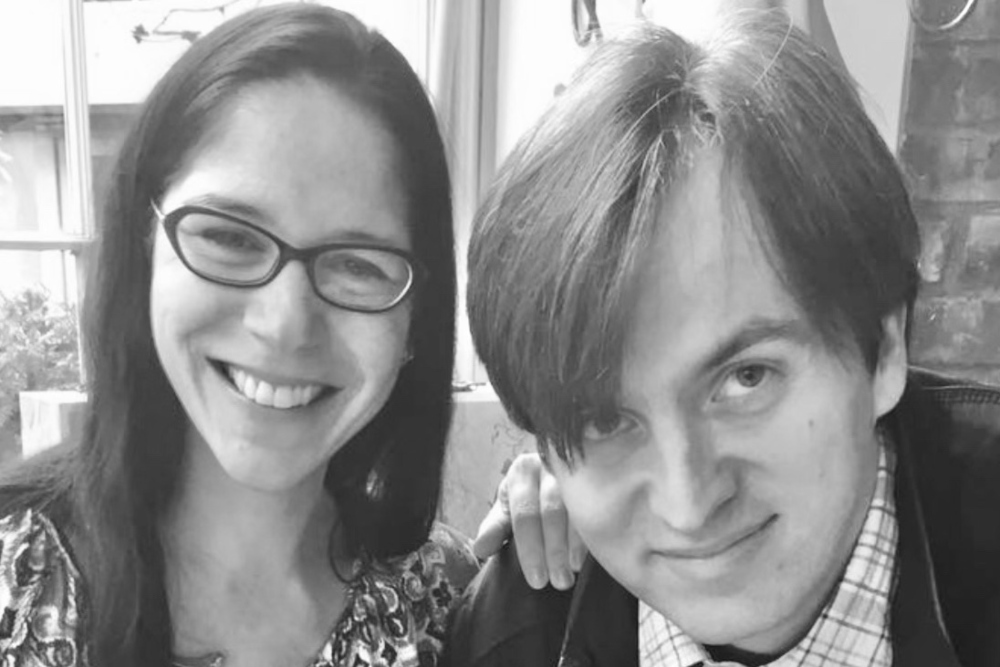 Cycubix is a cybersecurity firm established in Dublin, Ireland by Ana Loza (director of operations) and Fabio Cerullo (managing director) in 2011. The business offers training, consulting and vCISO services to give clients the relevant skills and expertise to to maximise opportunity, while mitigating potential risks.
From application security courses to general awareness, it can design, develop and/or deliver the training package that best suits customer needs.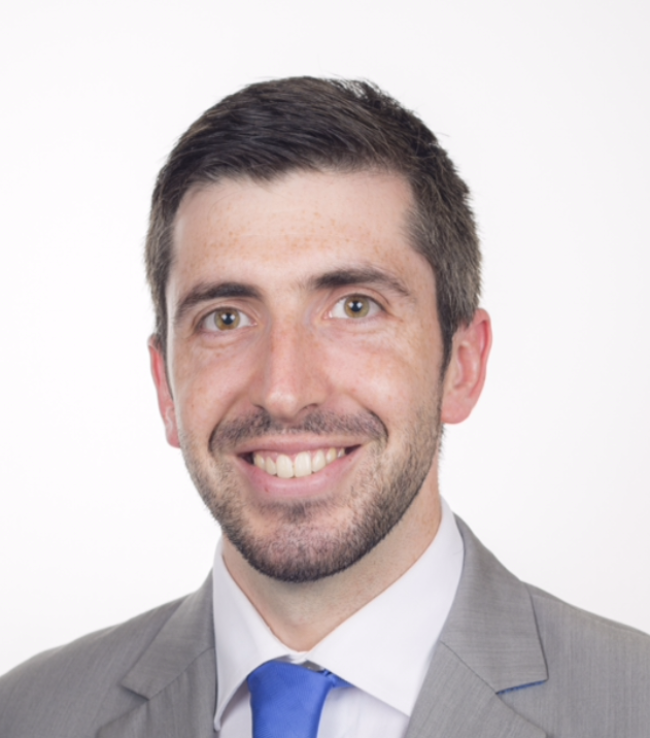 Ryan McErlane
Dublin and San Francisco-based Dataships helps companies to automate their privacy compliance while building healthy, transparent relationships with their customers. Dataships was founded by Michael Storan and Ryan McErlane. The company estimates the data privacy market is set to reach $120bn by 2022.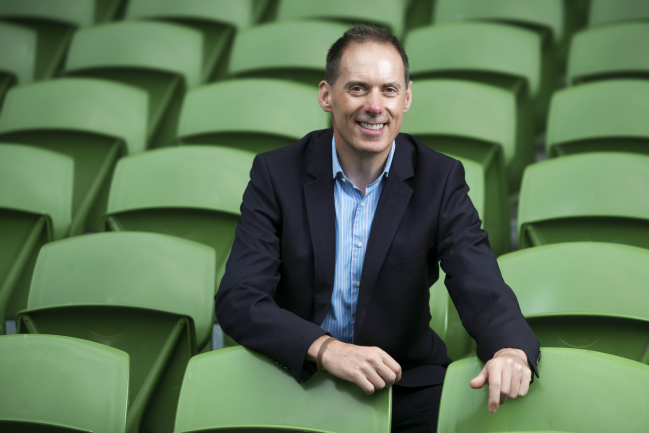 Now in its 31st year in business Dublin-based IT services company DataSolutions has set its sights on further growth in both the Irish and UK markets by 2022. Having entered the UK market in 2016, its operations there now account for 50pc of the overall business.DataSolutions attributes its success to its dedication to delivering technical expertise and transformational technologies in the areas of mobility and IT security.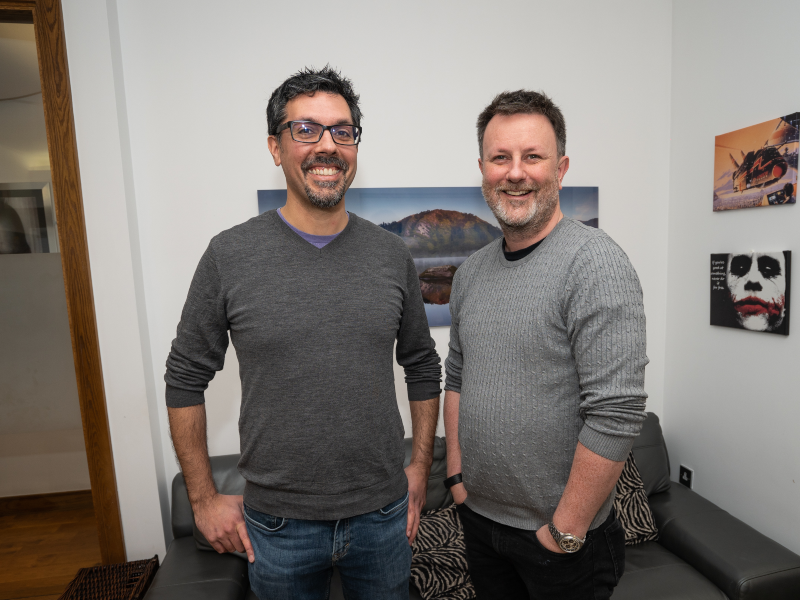 Rahim Jina and Eoin Keary
Edgescan has developed a platform that helps organisations navigate the confusing world of cybersecurity, identify weaknesses and shore up their defences. It is now plotting a global course. The Dublin-based company's product is a software-as-a-service (SaaS) platform that enables firms to access it over the internet. Edgescan was set up in Dublin in 2011 by Eoin Keary and Rahim Jina. Keary is a former vice-chair of OWASP (Open Web Application Security Project), a project lead and author. Jina is a cybersecurity veteran. The company provides continuous cybersecurity intelligence, assessment and services to leading national and international companies.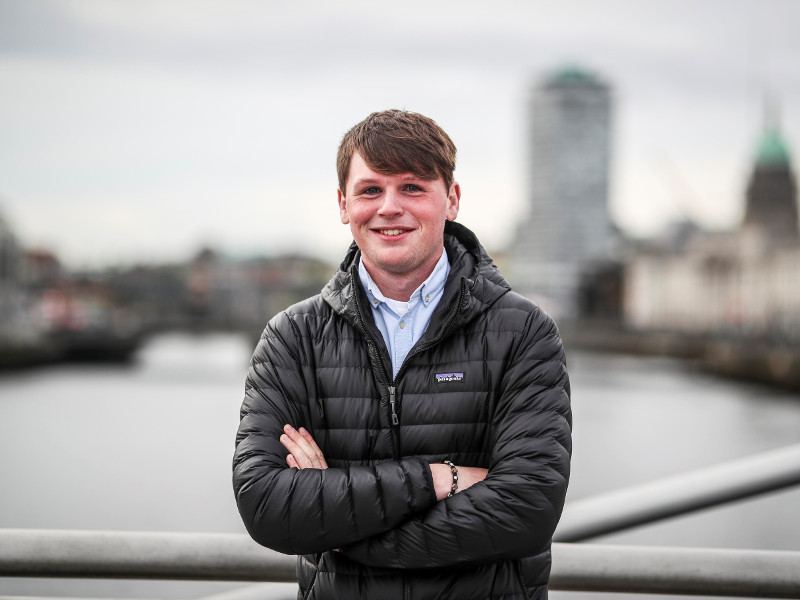 Shane Curran
Founded by 21-year-old entrepreneur Shane Curran, Evervault is creating a data privacy toolkit that developers can "bake in" into new products. The company last year raised $16m in a Series A round led by Index Ventures. In 2019 when Curran was just 19, the company raised $3.2m in seed funding in a round led by venerable Silicon Valley venture capital firm Sequoia Capital along with Kleiner Perkins, Frontline, and SV angel along with some unnamed tech innovators and investors. Curran said: "There are now over 4.5bn people connected to the internet, but none of them have true data privacy. We're building the API for data privacy, starting with privacy cages — allowing software developers to process your most sensitive data in a fundamentally better, simpler and secure way." Curran pointed out that Evervault shouldn't be judged on the funding rounds but instead on the execution of its "grand plan" to build these "privacy cages" and deliver them to specific use cases and grow its customer base.
Getvisibility was founded in 2018 by Ronan Murphy and Mark Brosnan as a spin-out from their established cybersecurity Smarttech247. Getvisibility helps organisations better visualise their data footprint to ensure more proactive management and security. Getvisibility, whose clients include Laya Healthcare, the Department of Agriculture and FBD Insurance, had developed proprietary software that uses artificial intelligence to discover, classify and protect unstructured data typically contained in PDFs, spreadsheets and text documents. The company recently raised €2.1m in a funding round led by former Eir CEO Herb Hribar that includes participation from Suir Valley Ventures, Enterpris Ireland, Smarttech246, Pires Investment and Manifold, bringing to €3.1m the amount raised so far.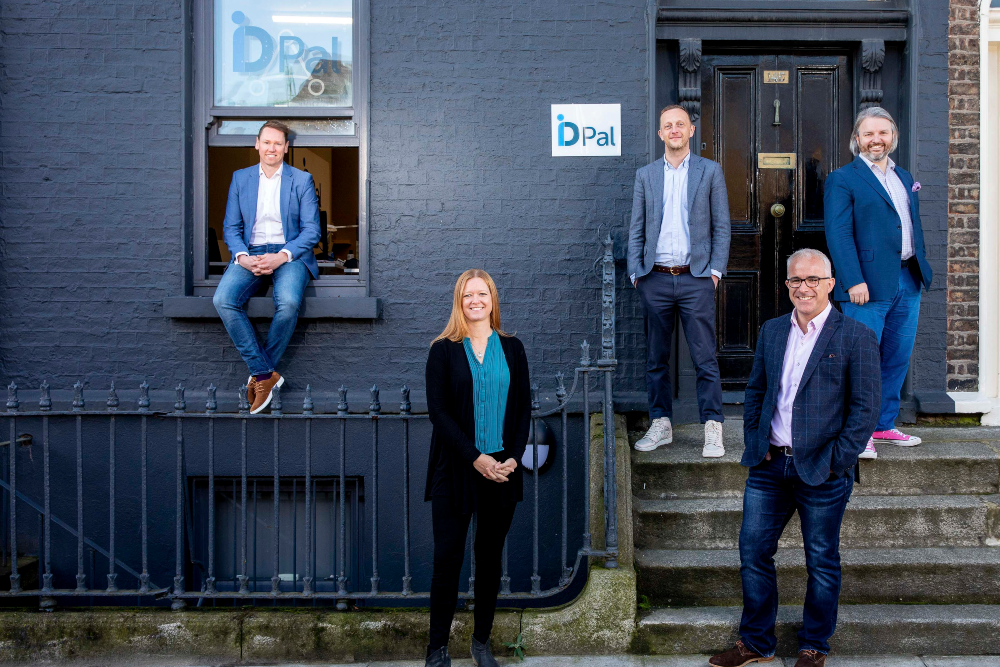 Colum Lyons, founder and CEO; Shelley McKinney, CMO; James O'Toole, CBO; Simon Montgomery, director of Operations; and CTO Rob O'Farrell. Image: Conor Healy / Picture It Photography
ID-Pal enables businesses to verify the identity of customers in real-time simply, securely and conveniently. The company was founded by James O'Toole and Colum Lyons and enables businesses to onboard and verify customers identity in seconds. The Dublin SaaS security company, recently raised €1m in fresh funding to fuel its local and global expansion.
Founded in 2014 by Chris Monks and Paul Canavan, InvizBox is a creator of highly configurable yet easy-to-use privacy devices. Headquartered in Dublin, the company has a range of devices offering hardware VPN protection for home, office and mobile use. Invizbox has won multiple awards since its inception, including the National Enterprise Award for nnovation, Fingal Dublin Chamber. Award for Innovation, Fingal Enterprise Award, and Jumpstart 2016. Its products have received numerous favourable reviews published in Wired, Forbes, Ars Technica, VPNCompare and Digital Trends.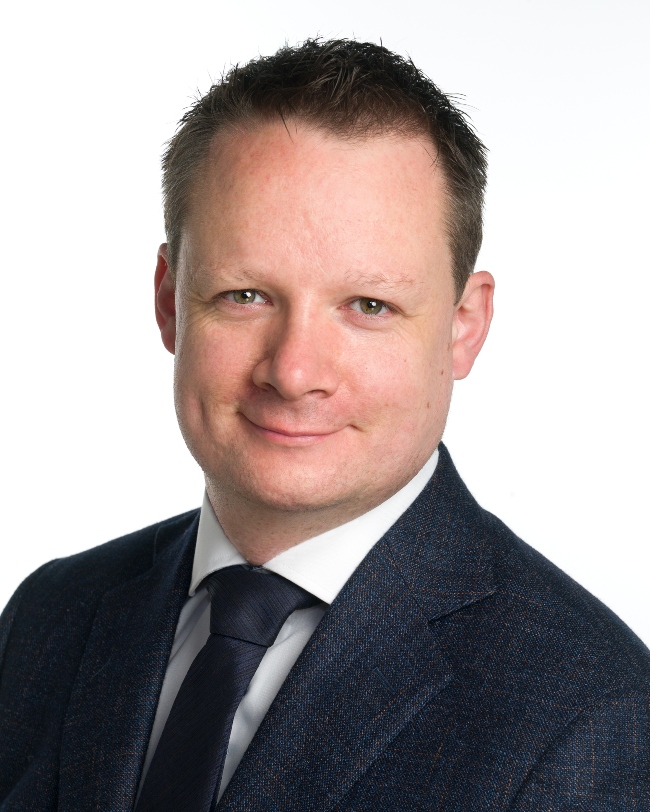 Kevin O'Loughlin, CEO of Nostra
Managed IT services and Cybersecurity provider Nostra was established over 16 years ago and in that time has become one of Ireland's most trusted providers of managed IT and Cybersecurity Services for a wide range of sectors, servicing 300 clients on every continent, in every time zone
Nostra was recently awarded a 'SonicWall Platinum Partnership' status. This accreditation is very significant as there is only one other MSP company in Ireland which holds this status.
For its clients it offers the following services: internal network security reviews; external penetration testing; end user cyber security training; and monitored security services utilising Security Operations centre.
Kevin O'Loughlin, CEO of Nostra, said: "Nostra is busier than ever to help build protections and first line defences for businesses. "Cyberthreat is not high on everyone's agenda, but it's high on ours. Our customers are predominantly business owners who are focused on ensuring their day-to-day operations perform as they should. IT networks, systems and cybersecurity are generally not something they have time to consider and that is where we step in. We manage all of the IT requirements so that people don't have to worry about whether their data and systems are protected."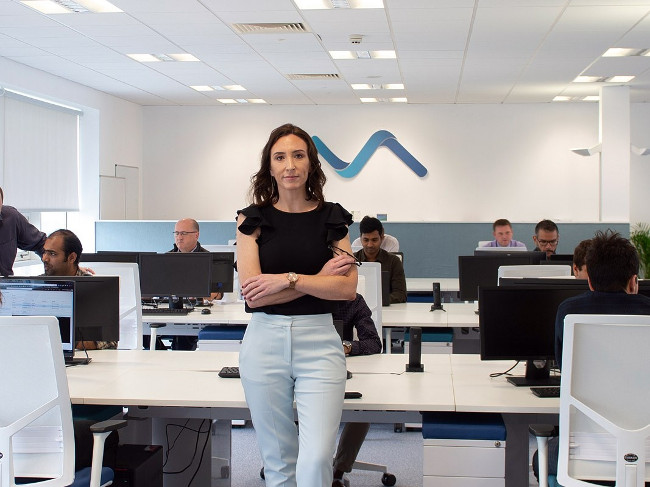 Anita Finnegan is the CEO and founder of cybersecurity player Novah Leah a company she started as a spinout from Dundalk IT focused on improving improve the security of connected devices used by healthcare providers. As an internationally recognised expert in Medical Device Cybersecurity she also has a strong background in software quality processes, engineering and quality engineering roles across multiple highly-regulated domains. The company has gone from strength-to-strength and has raised investment from backers that include Bank of Ireland Kernel Capital Growth Fund as well as Suir Valley Ventures and Enterprise Ireland.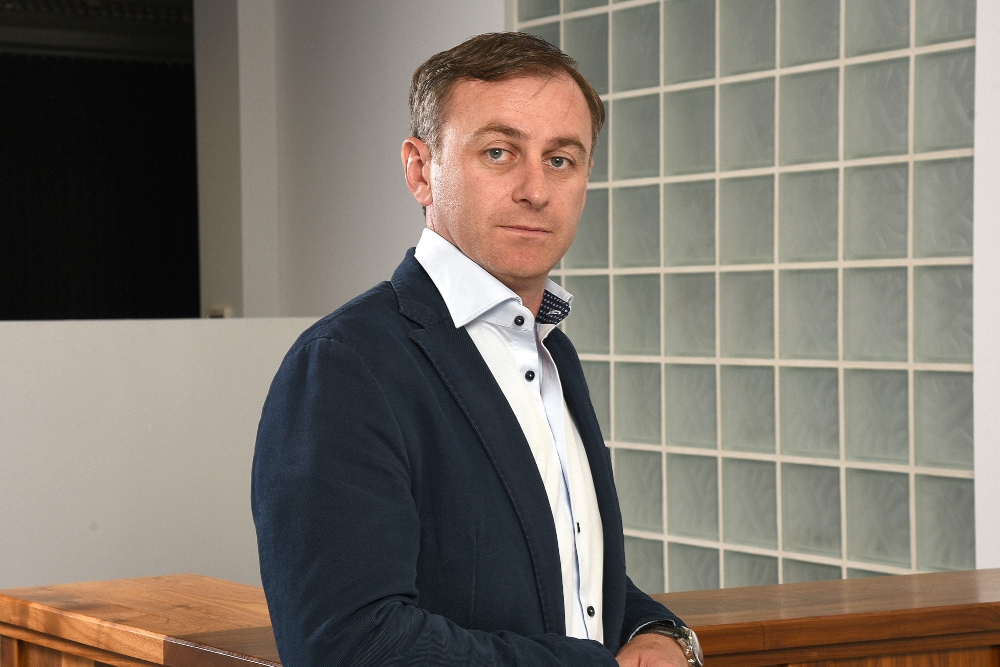 Cillian McCarthy, CEO, Paradyn
Paradyn is the result of a merger of three leading Irish technology companies – Exigent Networks, Irish Telecom and Net force. Paradyn is Ireland's only end-to-end single-source provider of ICT, network, and telecoms solutions. Working closely with customers, across a range of industries, a highly experienced team build, monitor, support, secure and maintain all aspect of IT, network, and telecoms infrastructure. Last year, Paradyn designed and built a Security Operations Centre in Cork to actively monitor, alert and remediate security threats for customers in real-time. Additionally, it also established a TotalView Centre as a response to the significant increase in malicious threats being faced by Irish organisations during the pandemic, particularly with the shift to remote working.
PrivacyEngine (formerly Sytorus) is a leading data privacy solution and services provider for more than 300 organisations in retail, hospitality, not for profit, medical/clinical research, financial services, local government, and governmental agencies.The company was founded in 2013 by John Ghent.
Waterford-based Sedicii has developed a technology that enables real-time identity verification by certified, trusted identity providers. Its "zero knowledge proof" protocol authenticates individuals and businesses without the need to widely transmit private information online or to store it on servers .This significantly reduces the risk of identity theft and other fraud, a serious concern for consumers and corporates alike. Founded in 2013 by Rob Leslie, Sedicii's technology was recently chosen by one of Spain's largest financial institutions CaixaBank to help speed up the registration process for businesses that want to become customers.
Cork-based Smarttech247 is a multi-award winning MDR (Managed Detection and Response) company and a market leader in security operations. Trusted by global organisations, its platform provides threat intelligence with managed detection and response to provide actionable insights, 24/7 threat detection, investigation, and response. Founded by entrepreneur Ronan Murphy, it emerged recently that Smarttech247 is planning to list on London's Alternative Investment Market via a reverse takeover mechanism involving Conduity Capital.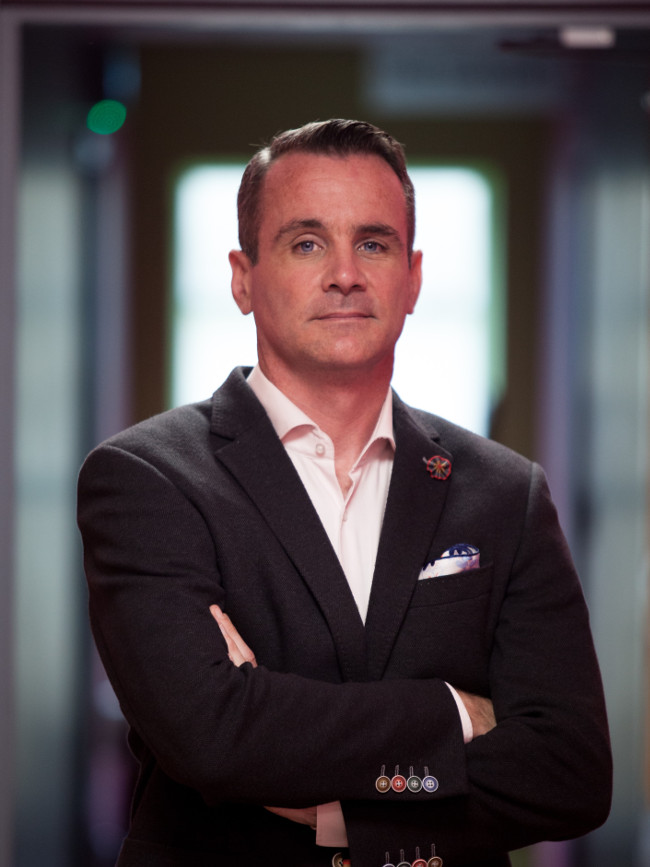 Damien Browne
Standard Access is a Dingle, Co Kerry-based company that has plans to disrupt the commercial property world by replacing keys with a secure smartphone-based technology. Combining state-of-the-art technologies, Standard Access has built a proprietary access control hardware system with a smart-lock, reader and hub to allow access using an app to send an encrypted burst of sound from your phone to unlock a door.
Damien Browne is the founder and CEO. He started this business to address the issues he faced as a commercial real estate landlord on a daily basis like rent collection, giving secure access, having to depend on key-holders and managing the cost of utilities.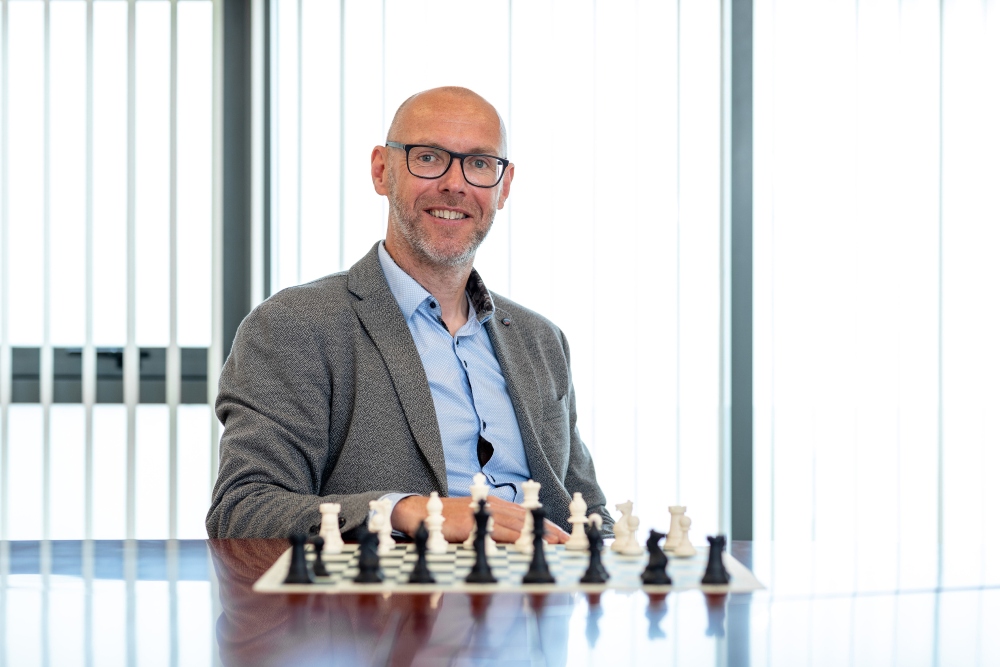 Carlow-based Stryve was formed in 2018 and grew its turnover significantly in 2019 and 2020. It currently supports businesses in over 20 countries with a combined turnover in excess of €21bn. Stryve opened its first European office in Poland last year and from its headquarters at the Wexford Road Business Park on the edge of Carlow town, Stryve provides a range of private cloud services including Infrastructure as a Service (IaaS), Disaster Recovery and Secure Online Backups from its own, dedicated data centre.
Founded in 1989 by Tom Moynagh and now led by his son Gabe, Sysnet Global Solutions offers a range of cybersecurity, payment, and compliance solutions designed to empower businesses. The company operates in 60 countries and employs more than 600 people globally.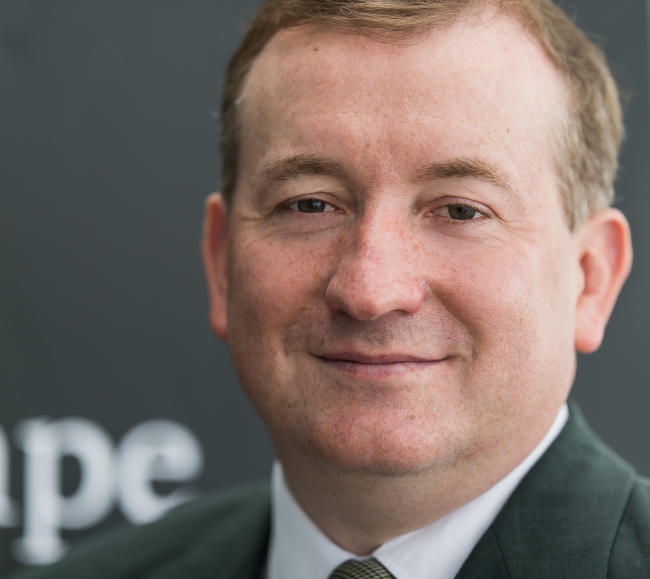 Dermot Williams, managing director, Threatscape
Headquartered in Dublin and with multiple offices overseas, the cyber-security experts at Threatscape are the trusted security partner of enterprise clients with critical IT assets in over 100 countries around the world. They have completed projects protecting up to a million users, a billion transactions and a trillion dollars in daily global financial trades. Threatscape offers a range of security solutions, professional services and managed security services including a 24×7 managed SOC, with expertise spanning endpoint, network and cloud. The success of their dedicated Microsoft Security Practice saw Threatscape named the Global Microsoft Security & Compliance Partner of the Year for 2020-21.
Tines was founded in 2019 by Eoin Hinchy and Thomas Kinsella, cybersecurity experts who previously worked with such businesses as DocuSign and PayPal. After reaching a valuation of $300m this year after raising $26m, it is understood that Tines intends to double its headcount in the coming months. "When we founded Tines, our ambition was to build the product we wished had been available when we worked in security teams at great companies like eBay/PayPal and DocuSign," said Eoin Hinchy.
"This ambition has expanded significantly since then, due in no small part to the incredible team members who have joined us over the last 18 months."
He added: "Tines is three years old, and we're growing faster than ever. We'll use this capital to support our explosive growth, to ensure that every one of our customers continues to be successful and to double down on our ambitious product vision."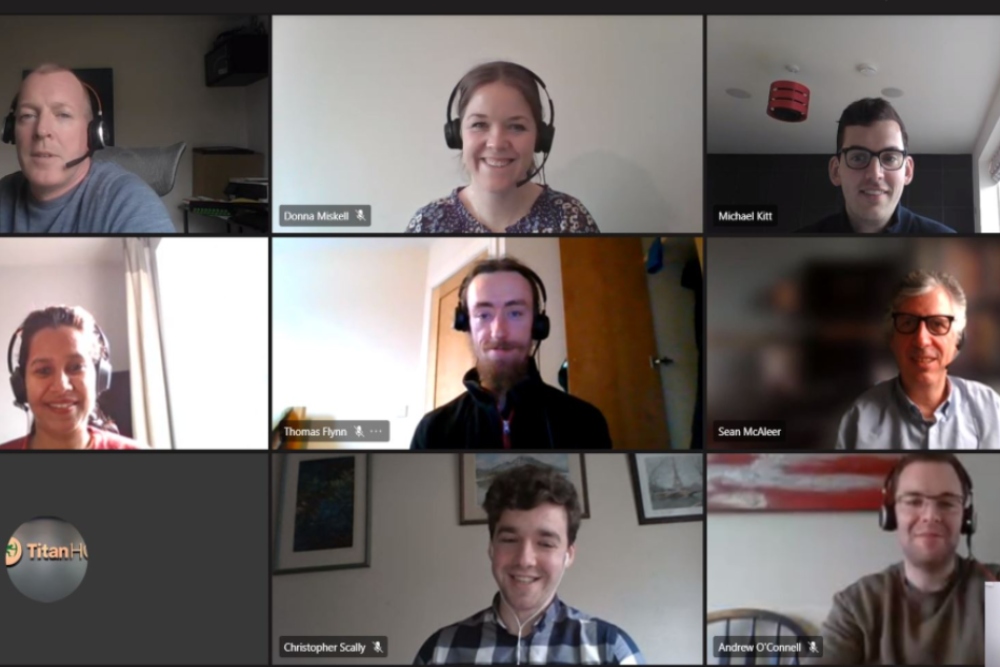 Headquartered in Salthill, Galway, and with offices in Tampa, Florida, TitanHQ is a 25-year young multi-award-winning cloud security vendor. Areas of expertise include advanced web filtering, email security, and email archiving. The company is trusted by over 12,000 businesses including 2,500 managed services providers across 150 countries, protecting companies including T-Mobile, Virgin, O2, ViaSat, Pepsi, and Datto. In addition to its organic year-on-year growth, recent significant investment from Livingbridge investor group has turbocharged the company's growth. This has allowed TitanHQ to accelerate ambitious growth plans through increased investment in product development and in people.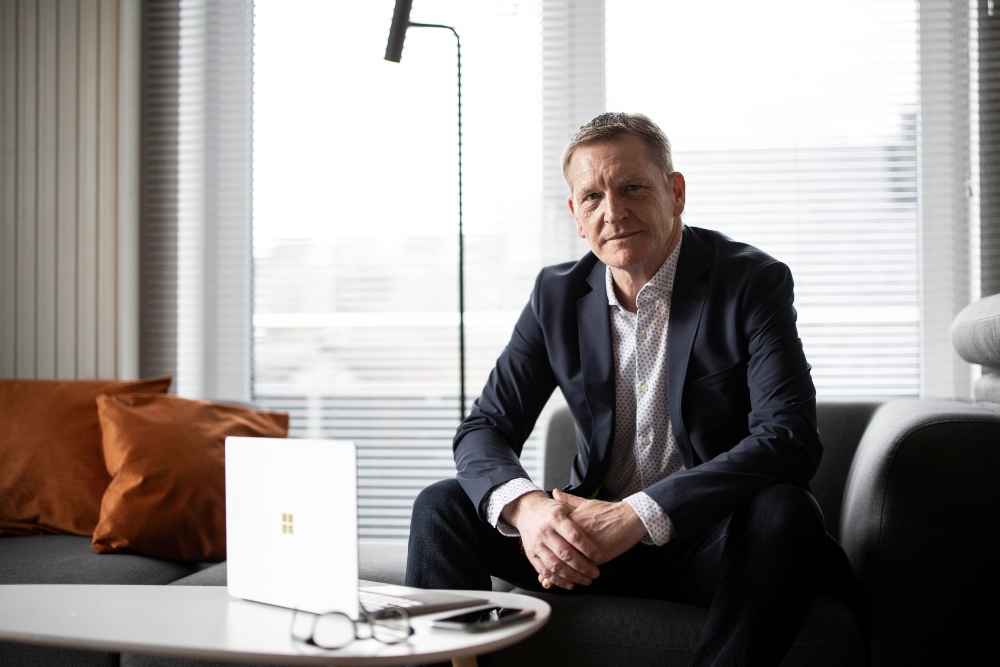 Ken Tormey, Chief Revenue Officer, Typetec
One of Ireland's top managed IT Service Providers for the past 40 years, Typetec provides technology consulting and managed IT Services that deliver security, productivity and engagement solutions. A Gold Microsoft Partner, it partners with best-in-breed cyber security vendors to provide a modern work and security environment. Typetec's new partnership with Darktrace, a global leader in AI for cyber security is expected to generate €1m in revenue in the first year.
As one of Ireland's leading information security players, Ward Solutions provides a comprehensive range of information security services centred on assessment and assurance, strategy and architecture, through to systems integration and deployment, all wrapped in enterprise managed services from a single source. Its client base is predominantly comprised of blue-chip clients, the top 1000 companies in Ireland, central government departments, state agencies and semi state bodies.