As we enter a new decade, the sustainable 20s should be about reducing your firm's carbon footprint but also saving money. Here are eight ways you and your business can achieve this.
1. What gets measured gets managed
To truly go carbon neutral, the best step is to determine precisely what are your organisation's carbon footprint and calculate emission rates. This could be everything from how much you spend on light and heat to how many miles staff clock up travelling for business or commuting to the office.
What gets measured gets managed and the Environmental Protection Agency has links to some useful personal and business calculators here.
In addition, the Carbon Disclosure Project here in Ireland is supported by the SEAI and the EPA and provides a standardised international approached for carbon measurement and disclosure for businesses, institutions, cities, and authorities.
A very valuable first step for any business is the creation a 'Green Team' to champion sustainability and promote environmental responsibility, said Salesforce's Earthforce Dublin lead Cathleen Cordoba, in a recent article on ThinkBusiness.
2. Encourage remote and agile working practices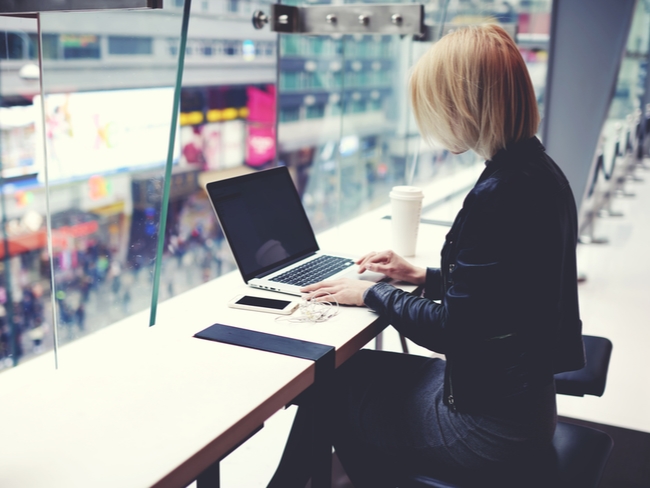 Remote working means workers can be more productive from home or in a co-working hub using broadband and cloud technologies, but think about the health and ecological benefits of workers not spending hours in cars or on buses or trains?
Remote working also makes workers highly flexible in terms of location and working hours. We recently reported how 78pc of investment firm Goodbody's staff have embraced remote working. Recent research by Pure Telecom found that the average office worker would be willing to take a 6pc reduction in salary if it meant they could work remotely – rising to 7pc for women and reducing to 5pc for men.
At Bank of Ireland agile work practices enable staff to work remotely when necessary. Not only that but more and more workers are demanding flexible work options to avoid traffic and stay productive, leading to a surge in the use of co-working spaces in most Irish towns now. Don't forget, across Ireland there are 11 Workbench facilities at Bank of Ireland branches for co-working, meetings and events in Dublin, Galway, Limerick, Cork, Donegal, Kerry, Kilkenny and Waterford.
3. Set sustainable development goals for your firm
The 2030 Agenda for Sustainable Development, adopted by all United Nations Member States in 2015, provides a shared blueprint for peace and prosperity for people and the planet, now and into the future. At the heart of this are 17 sustainable development goals (SDGs) that recognise, for example, how ending poverty goes together with tackling climate change and working to preserve oceans and forests. For the first time, businesses have been called on to help deliver the SDGs. The UN has called "on the private sector to engage in responsible business practices".
In response to this, last year Bank of Ireland CEO Francesca McDonagh signed the United Nations Environment Programme – Finance Initiative (UNEP FI) Principles for Responsible Banking – at the UN Headquarters in New York City.
Bank of Ireland research shows that 91pc of Irish adults are concerned about the issue of sustainability, with 64pc more concerned about climate change now than they were 12 months ago. Some 83pc believe that climate change will impact on them in their lifetime.
As part of its commitment, the bank has committed to a 50pc reduction in carbon intensity by 2030 and has created a €1bn Sustainable Finance Fund to support personal and business customers.
4. Green your finances, your premises and your home
The Irish Government's Better Energy Homes Scheme provides grants that range from €300 for attic insulation to €6,000 for external wall insulation for homes built before 2006 and a €700 grant is available towards the cost of upgrading central heating controls. A further €1,200 is available toward the cost of solar systems as well as €3,500 for heat pump systems that convert energy from outside air into heat for homes built before 2011.
Financial services providers have recently revealed new financial products focused on sustainability. As well as creating a €1bn Sustainable Finance Fund in July last year, Bank of Ireland introduced a new Green Mortgage Interest Rate whereby borrowers can receive a discount of 0.2pc off fixed rate interest options for any energy efficient homes. There is also the Green Home Improvement Loan – designed to fund energy efficient upgrades, where borrowers are offered loans at 6.5pc (Variable APR) for amounts from €2,000 to €65,000.
There is also the Green Business Loan, offering discounted finance offered to businesses who want to implement energy saving initiatives to reduce their energy costs and their carbon footprint. The bank is also providing finance to Wind Energy projects which has funded the equivalent of around 450,000 homes with green energy to date.
New businesses have emerged to help firms tackle energy inefficiency and ultimately save money. For example, Wicklow-based Crowley Carbon helps corporates such as Musgraves, an early client, figure out how they can save hundreds of millions, if not billions, on their energy by optimising use of solar and wind sources and installing new technologies for better efficiency.
Another Irish-based business UrbanVolt delivers lighting-as-a-service (LaaS) to its corporate clients across Europe and the US. It upgrades commercial buildings to LED lighting for no upfront capital cost, enabling companies to save 75pc on their lighting costs while also dramatically reducing their carbon emissions.
5. Invest in sustainable technology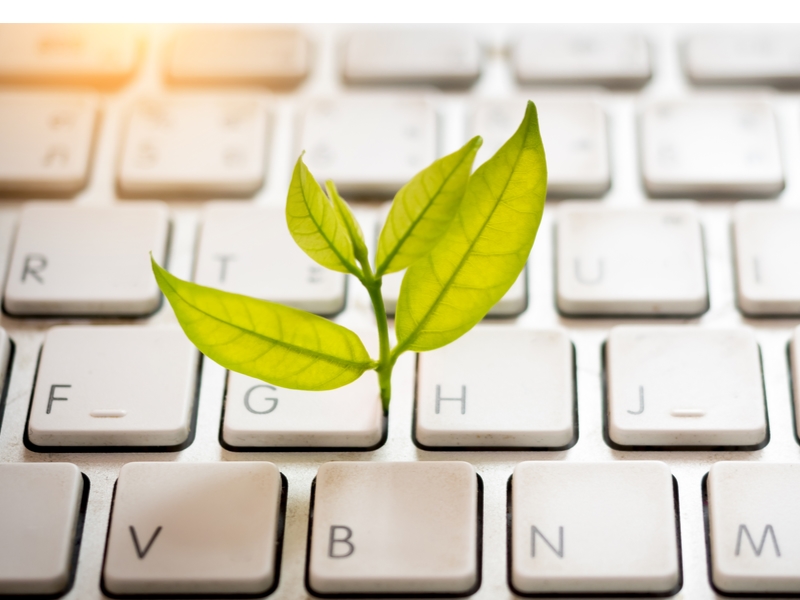 Because of advances in cloud and broadband, a colleague could be on the other side of the country or the planet for that matter and still be just as productive as if they were in the same room, share large data files and communicate instantaneously by video. New technologies such as 5G, artificial intelligence and driverless vehicles may be on the radar for some business owners but could still be some time away.
Meanwhile, companies could employ existing cloud technology smartly to offset the amount of office space they require or materials they consume. In fact, new research suggests Irish enterprises will invest almost €715,000 to reduce the carbon footprint of their technology.
"Businesses need to look at every aspect of their organisation to see how they can make positive changes," said Phil Codd of Expleo Ireland. "It's not just about making financial investments; it's about looking at the organisation in its entirety to see how technologies and processes can be transformed to enable more sustainable work practices."
6. Electrify your fleet
While Ireland has set a goal of eradicating diesel cars by 2030, the decision to go electric is still quite a leap for private vehicle owners as well as business owners from small and sole traders to organisations with fleets to manage. The concern isn't just around cost but also infrastructure in terms of are there enough charging points in place? Frankly, no.
Companies such as DPD are outliers insofar as the logistics firm has invested in creating Electric City in Dublin's East Wall to deliver into the city. Entrepreneurs such as Norman Crowley are pushing the envelope in terms of converting classic vehicles into electric vehicles through ventures such as Electrify, which could neatly meld marketing with technology and sustainability for some businesses.
But the reality is electric vehicles are not cheap. While grants and rebates of up to €10,000 are currently available to offset against a purchase price and clever new PCP instruments are proving popular with consumers, a brand new Tesla Model S will start at €89,000 rising to an eye watering €109,000 for a performance version of the saloon. A Volkswagen e-Golf has a starting price of €42,874 while the soon-to-arrive ID.3 will also have a similar enough price tag.
Electric cars are undeniably the future but there is still some way to go. According to data from Bank of Ireland's head of Motor Sector Stephen Healy, electric vehicles (EVs) accounted for 2.9pc of total new car registrations by the start of December 2019. As a comparison, EVs accounted for 2.4pc of total EU registrations in H1 2019. In Ireland, just two vehicles, the Hyundai Kona and Nissan Leaf, account for 63.3pc of EV sales in 2019. Demand for diesel engines remains highest at 46.6pc of total new car sales, although demand has been falling since Q4 2015. 2019 is the first-year diesel sales fell below 50pc since 2009. Petrol sales account for 40.6pc of the market and hybrid sales account for 9.9pc in 2019.
The recently introduced Climate Action Plan proposes more incentives for people willing to transfer to EVs, including a possible car scrappage scheme to replace the current EV grants. The plan aims to have a charging network capable of catering for 800,00 EVs in place by 2030.
7. Think outside the box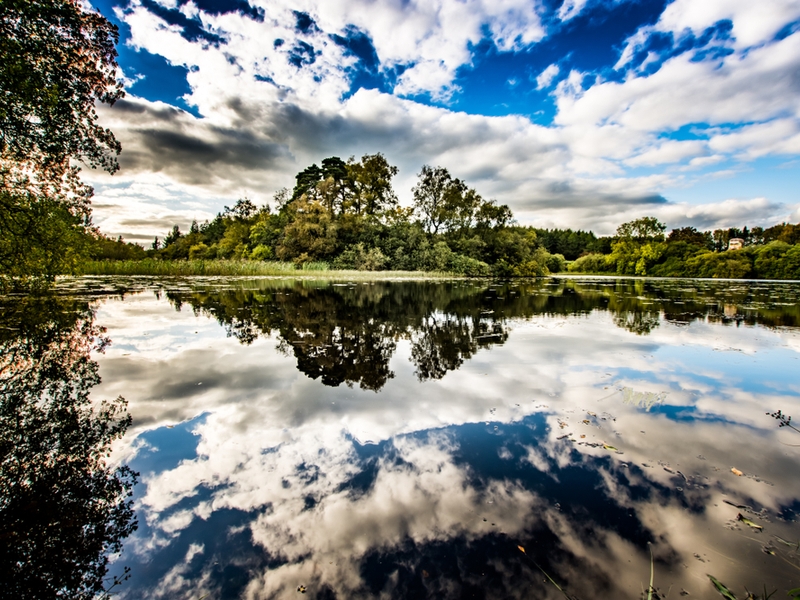 There are a myriad of ways businesses can look to help take tons of CO2 out of the equation from changing how they function to looking at how they can use spare land more cleverly, such as planting trees and restoring native woodland.
A new social enterprise called Forestry Partners has a 12-month roadmap to get to 250 Irish partners with the goal of creating at least 25,000 tons of CO2 equivalent offsets and achieving 200 acres of planted or committed trees. Founded by Irish entrepreneur John Beckett, the social enterprise has launched with more than 30 Irish companies already committed including: Version 1, Distilled Media, SoapBox Labs, iCabbi and Phorest.
According to the 2019 Climate Change Performance Index, Ireland now ranks as the worst performer in Europe in terms of its 2016 Paris Agreement commitments. Ireland also has the lowest level of native forestry in Europe at less than 11pc versus the European average of 40pc, which contributes to major biodiversity-loss and related issues. Ireland is currently losing hundreds of acres of forests per year to deforestation, rather than adding thousands of acres as planned under government afforestation schemes.
With Forestry Partners, Irish companies will have access to an online tool which allows them to track and easily understand the emissions they are responsible for. These emissions are rated with a score and the company provided with a cost to plant woodlands to offset those emissions. Offsets are purchased and Forestry Partners certifies the off-sets and details the specific woodland planted.
8. Make sustainability your culture
Ultimately, the business you run needs to embody the changes you want to see in the world.
From adhering to SDGs to cutting down on air travel, reducing and recycling paper, enabling remote working to enabling remote working, there is a whole swathe of things you and your leadership team can do to not only help save the planet but also save some money too.
The best place to start is to determine a baseline for the CO2 emissions based on your current carbon footprint and then set a target.
Perform an audit of your premises to determine how energy is being wasted from fixing air leaks in windows putting in better insulation and more efficient heat and lighting or find ways of conserving energy or generating your own electricity. You might soon be able to sell that electricity back to the grid.
Develop a phased plan in the knowledge that it is impossible to go carbon neutral overnight. It takes time and plenty of thought. And, of course, some investment.
Examine your financial options such as loans and grants, and then set to work fixing our planet. Right now, it is the only one we've got.
Written by John Kennedy (john.kennedy3@boi.com)
Published: 6 January, 2020