Starting a business in Ireland in 2021? If you've decided to take the plunge and start a business, you need to be aware of what options exist.
In Ireland there are three main ways to finance your business: through debt, through equity or through cash from savings, tax rebates, family or friends, or grants from government agencies.
Debt funding
To borrow from a bank is a form of debt finance. The golden rule is to match the type of finance (short term-or long-term) to the intended business need.
Short term finance: Includes overdrafts, invoice discounting and business credit cards.
Long-term finance: Includes asset finance, term loans and finance under the Credit Guarantee Scheme if your business has been impacted by the Covid-19 pandemic.
It is very important from day one to separate your personal finances from your business finances. Many business owners fail to make this distinction, but it is worth getting this right from the start. Open a business bank account when you're ready to start accepting or spending money as your business. Not only does this help you to stay legally compliant and protected, it also benefits customers and future employees in the long run. To learn more click here
Bank of Ireland has created a Business Startup Package that includes a business current account. To learn more click here
Equity funding
In Ireland there are four key forms of equity finance that start-ups/entrepreneurs pursue:
Angel investment
Venture capital (including seed and early stage funding)
Seed Capital Funding
Crowdfunding
Angel investment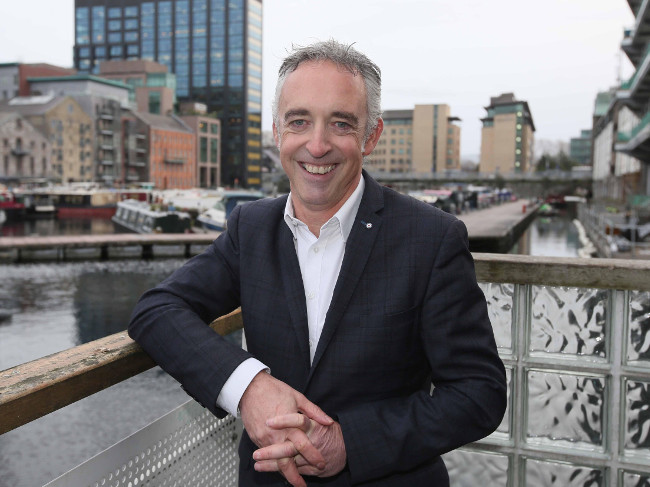 John Phelan, national director, HBAN
"Angel investors provide an excellent source of capital with syndicates now investing up to €2m and co-investing with institutional investors"
An angel investor (also a private investor or business angel) is a high-net worth individual who provides financial backing for small start-ups or entrepreneurs in return for equity in a company. Not only do they provide much-needed cash equity but they also bring insight and experience to the table. If your business is backed by a business angel, it will instantly generate more interest and credibility. Other financiers could be interested, which will obviously help.
In Ireland many business angels invest in start-ups through consortia or syndicates organised by the Halo Business Angels Network (HBAN). Examples of successful syndicates include HBAN's Bloom Equity, Boole Investment Syndicate and the South East Business Angel Network. HBAN recently reported that the last 12 months have seen its angel investors celebrate exits of up to 10 times their initial investment. Companies like Iconic Translation Machines, Payslip, Decawave and Finovation have all raised at least seven-figure sums while in the last five years notable exits have included Phorest, iCabbi and Embo Medical.
"Sweat equity – whereby the prospective business owner contributes to the project in the form of labour – will help to establish the technical and commercial teams required to get the project off the ground," says John Phelan, national director of HBAN. "These workers don't necessarily need to be full-time from the get-go, but they will provide invaluable support at this critical early juncture. The next step would be to secure an early round of funding – this can sometimes take the form of financial support from friends and family. A Competitive Start Fund (CSF) from Enterprise Ireland can help validate the technology or service offering before market launch. Accelerators are also very useful at this stage. Once a clear roadmap and arc of potential growth have been established, business angels, such as HBAN, will be the next port of call. Angel investors provide an excellent source of capital with syndicates now investing up to €2m and co-investing with institutional investors. Once you are through the seed and growth stage, you hit the Series A funding rounds and they are typically institutional funds with follow-on top-ups from existing investors."
Seed capital funding
Seed capital funding is generally made in early-stage businesses where there is a gap between the amount that can be raised by angel investors and venture capitalists. Like venture capital, it is investment in a business in exchange for a stake in that business.
An example of a seed capital fund is the Western Development Commission Investment Fund (WDIF), which concentrates on funding businesses in the west of the country.
Crowdfunding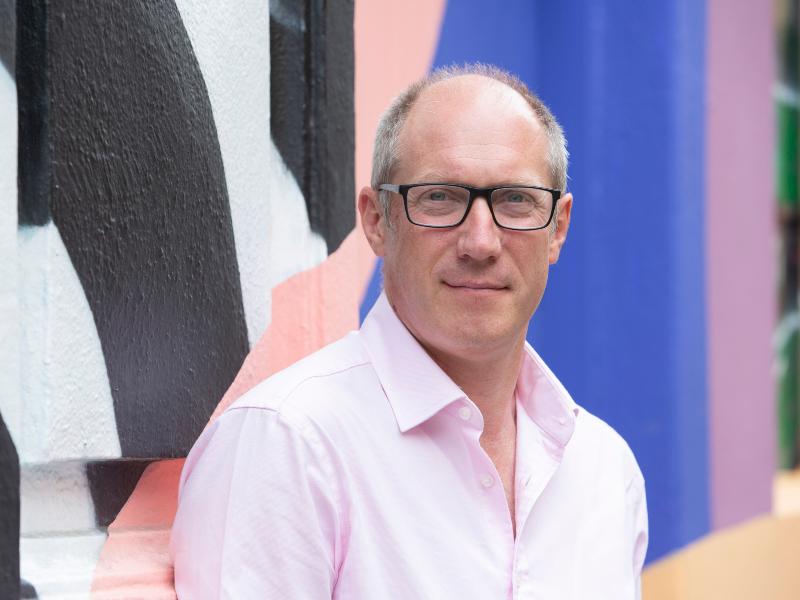 Chris Burge, CEO, Spark Crowdfunding
Crowdfunding websites match those who have ideas they want to turn into reality with donors. Examples include Spark Crowdfunding, Seedrs, CrowdCube, Indiegogo, SeedInvest and GoFundMe, while creative professionals are increasingly using platforms like Patreon.
Some start-ups have found that crowdfunding is a steppingstone to other capital. Increasingly, angel investors and venture capitalists back promoters who have been successful in crowdfunding campaigns.
"The major advantage of equity crowdfunding over traditional venture capital (VC) or private equity is that we're always open for business," explains Christopher Burge, CEO of Dublin-based Spark Crowdfunding. "We have a broad spread of investors that, as a group, will consider all types of investment opportunities. Speed and ease of process would be the next advantages of equity crowdfunding. Our typical campaign lasts for 30 days, after which the legal process usually runs for another 3 weeks. We have streamlined a process in which all new investors are managed using a Nominee Vehicle, which greatly simplifies the process for companies.
"Companies that run campaigns also secure lots of free media exposure, which is an added by-product of the fundraising campaign, and is especially important for B2C businesses. Where companies who secure VC-backing are probably better off, than if they used equity crowdfunding, is the support for follow-on fundraising rounds that they could expect from a VC. You wouldn't typically see that with equity crowdfunding, although there is nothing to prevent a company raising funds again, as early stage businesses use equity crowdfunding as a steppingstone to further larger rounds. As our database of investors grows, we expect to increase the sizes of the rounds we are doing," Burge added.
Venture capital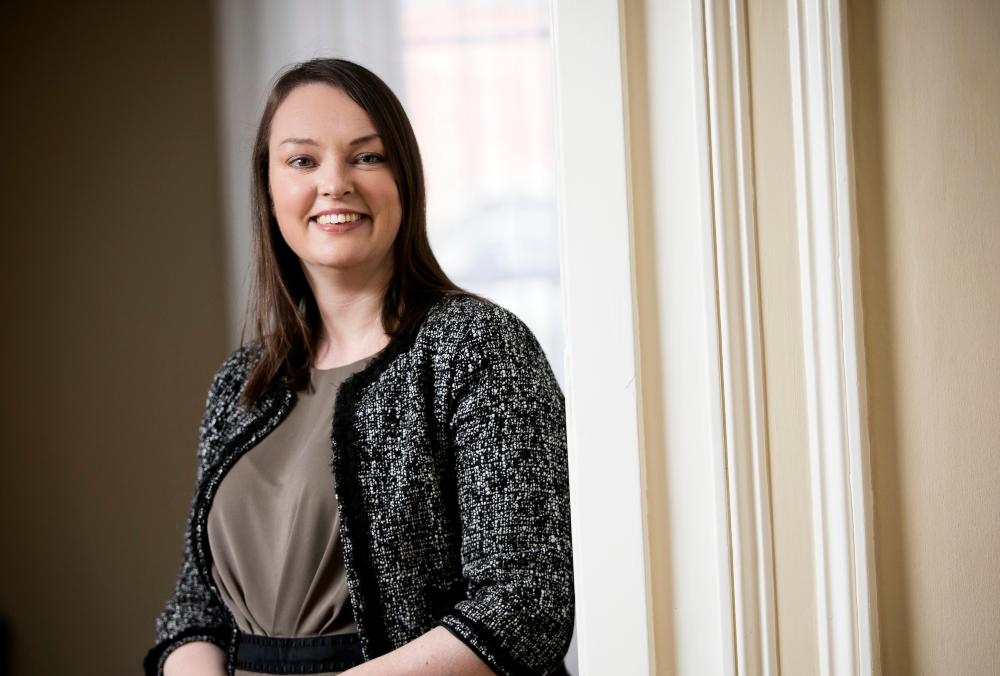 Sarah-Jane Larkin, director-general, Irish Venture Capital Association
"Be clear on how you are acquiring customers in the current landscape, how you can survive the next six-to-12 months until you can travel again"
A venture capital fund is an investment fund that manages money from investors (individuals and businesses) seeking stakes in start-up, small and medium-sized businesses with high growth potential. This type of funding is generally associated with more mature businesses, or those that are reckoned to have high potential, often in export markets.
Venture capital funding offers added prestige for your business, skills and experience, and funds. Venture capitalists generally don't seek scheduled repayments, but rather opt for a stake in your business. Venture capitalists usually invest in a business that is looking to raise €500,000 and above.
Venture capital funding into Irish SMEs increased by 41pc to €192.8m in the third quarter of 2020, compared to €136.4m last year, according to the latest Irish Venture Capital Association (IVCA) VenturePulse survey published in association with William Fry. Growth in the third quarter was largely driven by a fivefold increase in deals in the €5-10m range.
According to Sarah-Jane Larkin, director-general of the IVCA, the growth potential of Irish start-ups is undiminished in spite of the Covid-19 pandemic.
"The first thing venture capital (VCs) investors will look at is growth potential. The important nut and bolt aspects of this are your business model and your customer acquisition strategy."
Larkin acknowledged that getting to even pitch before VCs has been complicated by the pandemic, with video calls replacing traditional face-to-face meetings. "If you are a business with a top-heavy sales cycle then you have got to be clear on how you are acquiring customers in the current landscape, how you can survive the next six-to-12 months until you can travel again and how you are overcoming the limitations imposed by the pandemic.
"Putting time and effort into your pitch deck is hugely important. Previously pitching came at the end of several long conversations and that is no longer possible in the current circumstances. So make sure there are no gaps, no mistakes and make sure you approach everything in a professional and diligent way."
Grants/tax rebates
Ireland's network of Local Enterprise Offices (LEOs) are a valuable and useful resource to set you in the direction of starting-up. LEOs offer a range of financial and business supports as well as a range of training and events to equip you with the knowledge and skills you might need. To find your Local Enterprise Office, click here
The LEOs also provide grants such as feasibility study grants, priming grants and innovation grants.
Enterprise Ireland has a High Potential Start-up (HPSU) Programme as well as various funds in areas from agriculture and food to technology and manufacturing.
Two government-led initiatives designed to assist entrepreneurs are available online: SURE is a tax refund calculator for potential entrepreneurs and the Supporting SMEs Online Guide is an interactive guide that lists cross-government supports for businesses.
As a business in Ireland, you have a number of different types of funding available to you. You can find a more complete list here but the below will be specifically related to start-up funding.
This voucher was developer to establish greater links between the business community and knowledge providers i.e. universities. The voucher allows companies to test a potential business opportunity. The voucher can be redeemed at registered knowledge providers. You must have a limited company in order to qualify for the funding.
The feasibility study is designed to help with researching market demand for a product or service. The maximum grant available is 50 per cent of the costs up to a maximum of €15,000. You don't need to have a company to be eligible for this.
The purpose of the grant is to accelerate new sustainable business which can contribute to job creation in the economy. It is a programme which is split into three phases: Test, Development and Implementation.
The initial test phase is 8-10 weeks part-time. Phase two, development, is six months full-time and phase three is three months full-time. If you qualify for phase two, you get a support package valued at €30,000 which includes €15,000 tax free and no equity is taken in your business.
Employee Investment Incentive Scheme (EIIS)
The Employment and Investment Incentive (EIIS) is a tax relief incentive scheme which provides for tax relief of up to 40pc in respect of investments made in certain corporate trades. The EII scheme allows an individual investor to obtain income tax relief on investments for shares in certain companies up to a maximum of €150,000 per annum in each tax year.
Formerly known as the "friends and family" round, the scheme has been changed and you will qualify if you, or your family, do not own any capital in the company. Irish entrepreneurs have criticised the EII for not being as compelling or flexible as its UK counterpart.
Start-up Capital Incentive (SCI)
SCI is designed to assist start-up companies raise equity financing. It is a tax relief available to family members of existing shareholders. The conditions to avail of relief under SCI are:
The company must be carrying on a brand-new venture.
None of the shareholders can carry on a similar venture.
By John Kennedy (john.kennedy3@boi.com)
Published: 15 December, 2020