Pat O'Connor, managing director of VRAI, talks to ThinkBusiness about his company's growth and why Covid-19 may push plans forward by a couple of years.
How and when was VRAI started?
Niall Campion founded the company in August 2017 making virtual reality (VR) content initially, and then added augmented reality (AR) services too as our customers looked for it. I joined VRAI last year to help raise a €575,000 seed investment round through Enterprise Ireland's High Potential Start-Up (HPSU) programme in order to build our data driven VR simulation platform called HEAT.
What is the problem you are trying to solve and the size of the market you are addressing?
We help large organisations whose activities are risky, remote and rare to train in a more authentic, memorable and measurable way. For example, we are working with ESB International, the Irish Defence Forces, IAG in Heathrow Airport and the United Nations in Somalia https://vimeo.com/364022836
The Fortune 500 spent $100 billion last year on training and safety and yet the majority of those companies suffered a death or serious injury in the last 18 months. So why is that? The majority of companies are using traditional methods such as lectures to deliver training, even though we know that this is ineffective and inefficient.
We believe that the maturing of technologies such as VR, AI and IOT has provided an opportunity to revolutionise how we train our people.
What is your core product and service about and how does it work?
HEAT stands for Hazardous Environment Awareness Trainer and is a data driven VR simulation platform that allows people to train in a more authentic, memorable and measurable way. Simulation training was once the preserve of pilots and surgeons, HEAT now makes high quality simulation training available to a much wider audience and it can be conducted remotely using the latest VR headsets.
"Where we saw the market being in three years in terms of virtual training needs, we believe is more likely now in 12 months"
The platform allows you to create individual training profiles that can track progress and performance over time; it provides fully immersive virtual training environments that allow people to train virtually as if they are doing the task in real life.
HEAT then uses our data pipeline to capture and analyse data in order to provide reports on performance and predictive analytics i.e. what activity in VBR is most closely correlated to the organisation's desired outcomes.
Who are the founders of the company and what are the experiences that encouraged you to become an entrepreneur?
Niall Campion is a leading VR subject matter expert on the EU expert panel for immersive technology, with 15 years' experience creating award winning content for the BBC, Disney, Netflix, RTE and Brown Bag Films. His work has been commissioned by the UN in Somalia to simulate an IED training experience with analytics.
My background is in the military having worked for 20 years as an operational unit commander and in communications and organisational strategy development. I served operationally in Syria, Liberia, Lebanon and Israel. I was also instrumental in the Irish Defence Forces initial adoption of VR.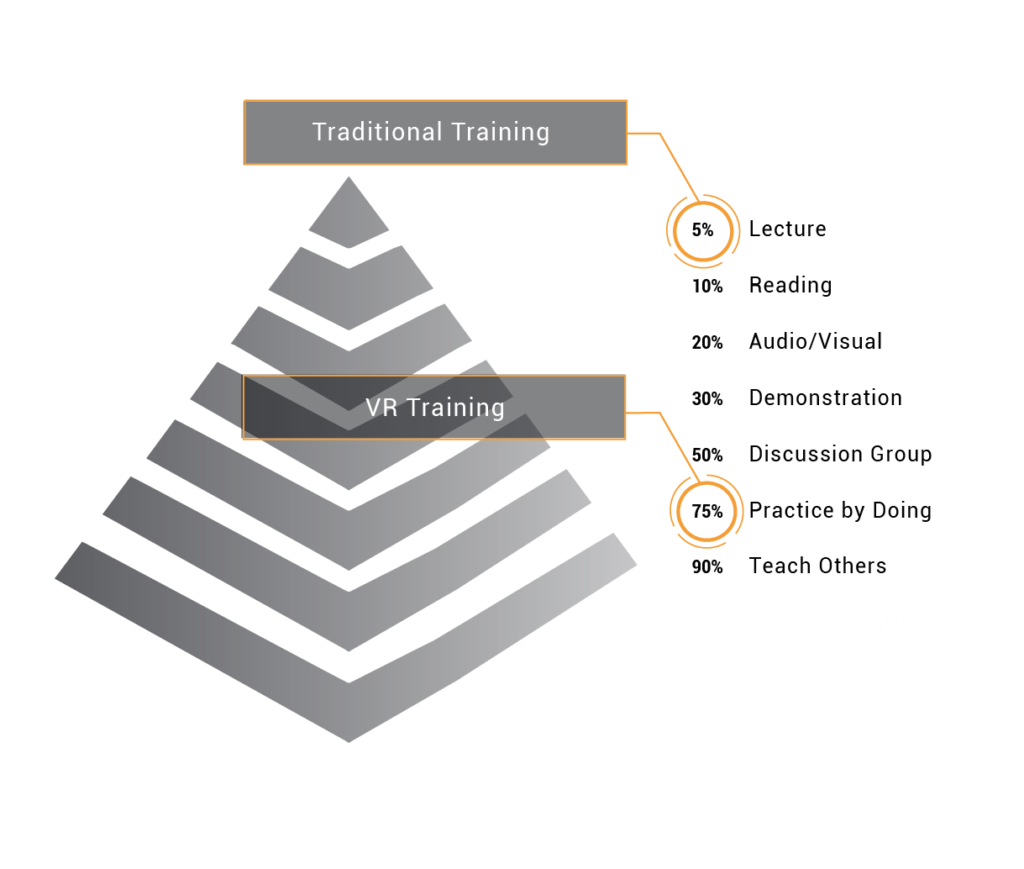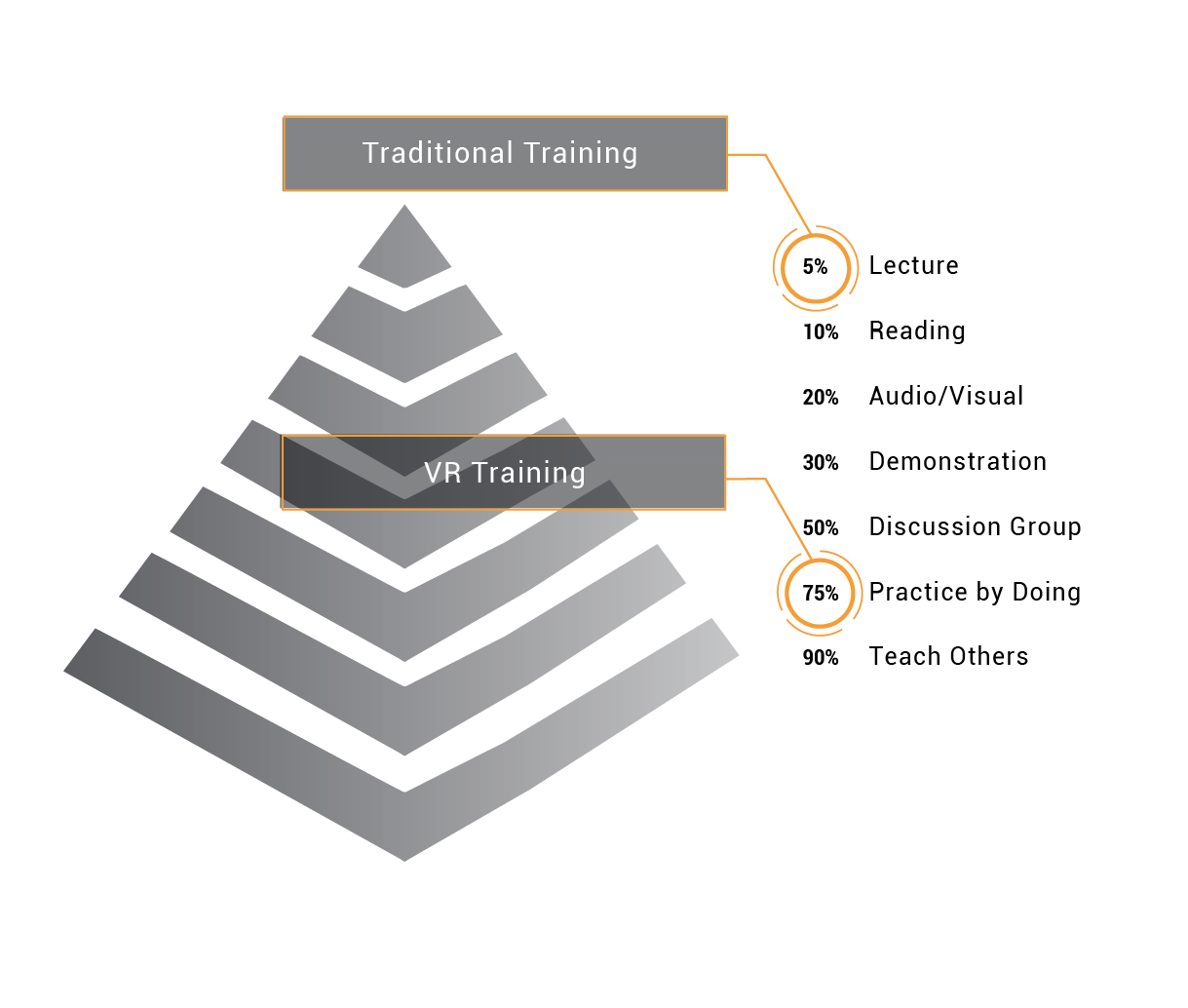 Niall and I were classmates in our undergrad degree and we always wanted to find a way to work together, VRAI seemed like the perfect opportunity to combine our experience to do something that matters and have a real impact.
What are your impressions of the start-up ecosystem in your region and in Ireland in general?
I think Ireland is a great place to start a company with great supports through the Local Enterprise Offices and Enterprise Ireland's HPSU programme. There are so many supports if you have a business idea that's thought through and makes sense from grants to match funding, mentors and access to EI's global network of market experts. We were delighted to be part of Google's Adopt a Start-Up programme – this really rocket fueled our data pipeline development.
Ireland is also the European HQ for many large multinational companies that it provides a route to market that I'm sure can be more difficult elsewhere.
"When you are working in technology innovation, there is often no rulebook or clear instruction manual to follow"
What are your growth plans?
While COVID-19 has been a challenge for everyone, I believe it has also changed the workplace forever. Where we saw the market being in three years in terms of virtual training needs, we believe is more likely now in 12 months. In order to be ready to deliver for our customers we intend to raise a second seed round this summer to bring our investment raised to €1.15m in the past year.
This investment will allow us to grow our team from 10 to 20 in the next 12 months, adding key experience to our teams. This will allow us to add the product features we know our customers want as well as spent time meeting and speaking to our customers.
What are the biggest mistakes or lessons you have learned so far?
We are learning every day. When you are working in technology innovation, there is often no rulebook or clear instruction manual to follow. We trust and empower our people to find ways to solve problems. In that environment mistakes are inevitable, the important thing is that the company learns from the mistakes made, iterates and improves the process.
Is there anything you'd do differently?
I should have paid more attention during the finance module when I was in college.
What advice do you have for fellow founders?
Find a business partner whose skills are different but whose values are similar to yours – it's great to share the experience, the challenge and important to avoid biased decision making.
Spend as much time as possible in the market talking to your customers or potential customers and find out what challenges they have and fix them. It's not about the technology, it's about addressing your customers actual needs.
For your company to flourish, your teams must feel a sense of purpose, mastery and empowerment – it's your job to create that environment.
Interview by Stephen Larkin
Published: 29 May, 2020