PwC's Garrett Cronin reveals that 75pc of global manufacturing has been impacted by the Covid-19 crisis and, as a result, the future will be all about shorter supply chains.
In the past, decisions on how to organise supply chains were based on scale effects and lowest cost. Supply chain risk was seldom a consideration.
This has changed in the wake of the Covid-19 pandemic and also in the light of Brexit.
"A fundamental change on supply chains is on the horizon, and the opportunities are there to be harnessed"
A recent PwC global survey of 1,600 supply chain executives revealed:
Investment into supply chain excellence pays off: Supply chain leaders achieved savings of 7pc annually in supply chain costs, along with an 8pc revenue increase.
Artificial intelligence (AI) is accelerating supply chain improvements and will become the new norm.
Supply chain leaders rate smart logistics as their top supply chain priority. Smart logistics accounts for more than 50pc of overall supply chain cost savings.
More than half of supply chain leaders say that supply chain transparency is a high or top priority.
72pc of supply chain leaders have implemented end-to-end supply chain planning; they are also taking the next step towards closed-loop planning.
Global supply chains have proved to be very vulnerable during this crisis. According to the World Economic Forum, 75pc of the world's global manufacturing output has been impacted by Covid-19.
Is the answer shorter supply chains?
While not all industries will be able to go entirely regional, and certainly not in the short-term, both Covid-19 and Brexit will only speed up the pace at which we move towards more regional, shorter supply chains, closer to customers.
In fact, this has been underway for some time due to a number of factors.
Individualisation and impatience by end consumers are resulting in faster delivery expectations. Take for example, Amazon Prime and their products specifically designed for the customer. The only way to make this viable is through more local production and logistics.
Covid-19 has accelerated the adoption rate of new technology, both in its maturity and our willingness to adopt it. We are seeing an additional surge to connect digitally and produce tailored products for individual customers.
And the geopolitical landscape we are operating within, with its current trade wars and tariffs, both real and threatened, have reshaped global trade over the last few years. We have already seen many companies relocating operations due to geopolitical factors.
As companies come out of Covid-19, a necessary and understandable question is about how a business can restart operations which is where we will see supply chains transform more fundamentally. How can your business prepare to succeed in uncertainty with shorter supply chains and to what extent can you leverage regional suppliers?
What to consider when relying on regional supply chains
Build in supply security: duplicate critical supply sources and increase safety stocks on critical resources and products
Gain real-time transparency: map your supply chains with new track-and-trace technology; critical resources, suppliers and customers etc
Get closer to your customer: evaluate your strategic product portfolio with the new insights you've gained
Invest in advanced manufacturing technology (Industry 4.0): increase automation in production, logistics and administration, and embrace the Internet of Things to optimise operational visibility and management
Adapt your footprint: identify local production sites and connect them via a digital backbone
Review the tax implications of a change in footprint and related supply chain flows
Build a connected supply chain using technology: videoconferencing, track-and-trace solutions, integrated business planning tools, etc
Investigate the circularity of your operations and their ecological impact
Develop multiple channels to market, especially direct to customer online
Use the gig economy in more traditional industrial environments (e.g. to support a new channel to market)
We will see supply chains transform more fundamentally.
While not all industries here in Ireland will be able to go entirely regional, and certainly not in the short-term, it is clear that risk-reward decisions for businesses will be at the forefront of decisions in more industries and activities in the future. While this will also have knock-on impacts on employment, upskilling and technologies, a fundamental change on supply chains is on the horizon, and the opportunities are there to be harnessed.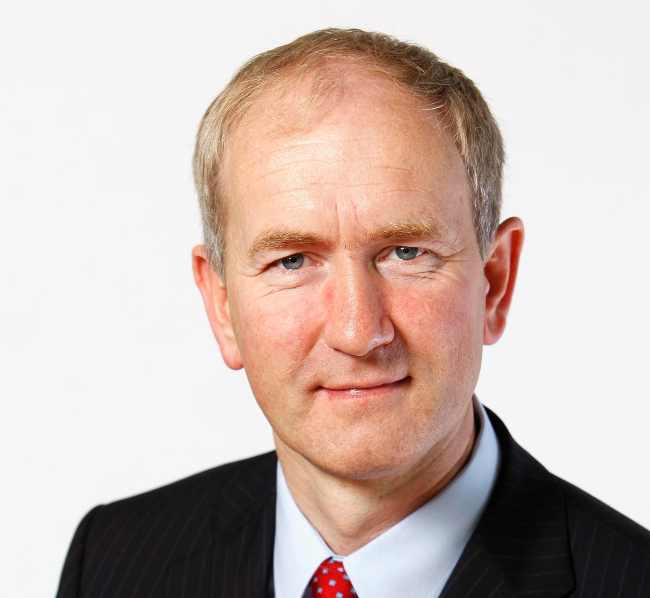 Garrett Cronin is a partner in the PwC advisory practice and specialises in the area of performance improvement. He has advised and delivered on complex finance and operational change programmes for many large Irish and multinational companies across multiple industries. He hosts PwC Ireland's CFO Network Forum, which meets a number of times each year to discuss and share insights into those issues challenging CFOs today.
Published: 9 July 2020